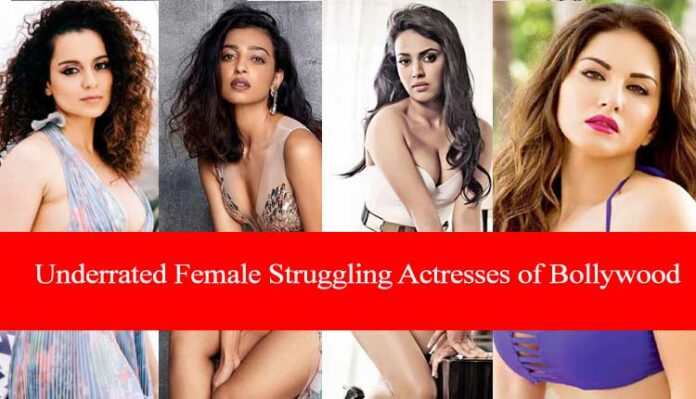 The Bollywood industry represents about 43% of the Box Office Revenue. Bollywood (Hindi cinema) earlier was known as the Bombay Cinema named after its city Bombay which is now known as Mumbai. In 2017, Bollywood produced about 364 Hindi films. It is one of the largest film industries across the world. As of 2016, the Total Gross Box Office collection from this industry was 15,500 crores.
No one can argue on the fact that nepotism and favouritism are not within the industry. Almost every industry or every field has this, but not on such a large extent. This is a big problem with the industry, which makes it wrong, and this is why our Bollywood industry cannot even compete with the Hollywood industry, specifically at the Oscars or critics.
Most underrated actresses in Bollywood: Though some use nepotism or favouritism, while some paved their way across this, who are all outsiders and are still struggling to get proper recognition from the industry. Most of these are far better than most of the other products of nepotism. This list does not include those actresses who are not products of nepotism and have already struggled and become famous enough and are getting what they deserve like Priyanka Chopra, Deepika Padukone, Anushka Sharma, Aishwarya Rai, Vidya Balan, Kriti Sanon, Preity Zinta and many more. Out of these, Priyanka Chopra and Deepika Padukone have also paved their way to Hollywood, which is a significant achievement.
Here are some of the actresses in the Bollywood industry who are very talented and struggling to survive in the industry and are not the products of nepotism or favouritism –
1. Radhika Apte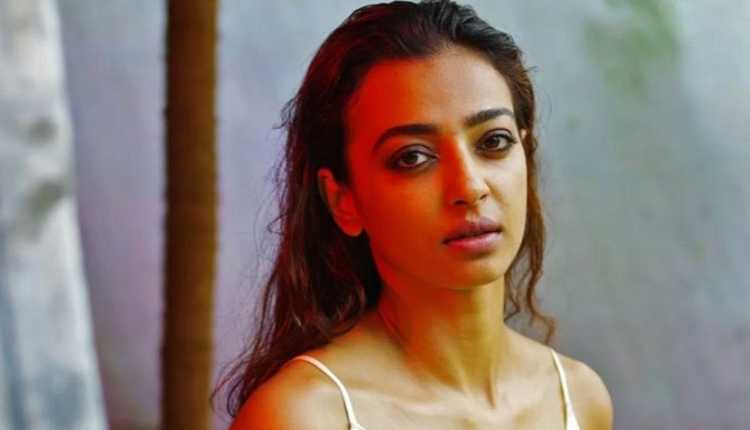 Radhika Apte – One of the most versatile actresses of the Bollywood industry.She is working in the industry since 2003, married a London-based musician Benedict Taylor in the year 2012, and studied at Fergusson College, Pune. She started acting in a theatre first. In the year 2005 she got his first but a brief role in the movie 'Vaah! Life Ho To Aise!'. From then she worked in films of different languages which includes English, Hindi, Bengali, Marathi, Tamil, Telugu, Malayalam. She starred in multiple feature films, short films, TV, Theatre, web series, etc.
Her first lead role was in the movie 'Antaheen' (2009), which is a Bengali Social Drama. In the year 2015, she starred in the Bollywood movies' Badlapur', 'Hunterr', and 'Manjhi – The Mountain Man', and in 2006, in 'Phobia' and 'Parched'. For all these movies she got really great attention. In 2018, she starred in the Netflix productions like 'Lust Stories', 'Sacred Games', and 'Ghoul'. She again got real great recognition from her role in Sacred Games, which was a real success. Some of her mainstream most commercially successful movies were – Kabali (2016), Pad Man (2018), and Andhadhun (2018). She also did her directional debut with 'The Sleepwalkers'. She received many awards and was nominated for many as well.
2. Kangana Ranaut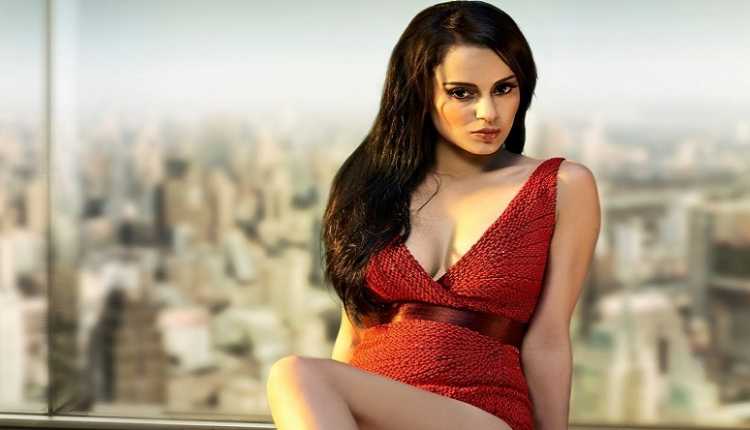 She was born on 23rd March 1987. Apart from her controversial nature and some controversies regarding her, she is a great actress. She featured in the Forbes India's Celebrity 100 list 6 times. She has received 3 National Film Awards and 4 Filmfare Awards and many other awards. Also, she was nominated for many. She also received a 'Padma Shri' from the Government of India in the year 2020. This is so far her most significant achievement.
In her early days, she wanted to be independent and hence moved to Delhi at the age of 16 and became a model. Later she started theatre and had her 1st debut film 'Gangster' (2006) for which she received 'Filmfare Award for the Best Female Debut'. She was really good at emotionally intense characters like that in 'Who Lamhe' (2006), 'Life in a …Metro' (2007), and 'Fashion' (2008). For this, she won the 'National Film Award' for 'Best Supporting Actress'.
Then she did some commercially successful films like 'Raaz – The Mystery Continues' (2009) and 'Once Upon a Time in Mumbai' (2010). For these, she got real appreciation and a little controversial criticism as well. To know more about Bollywood controversies also read the Indian Cinema and intended controversial contents. She did a comedy role in the movie 'Tanu weds Manu' which was also very well appreciated.
In the year 2013, she starred in the movie 'Krrish 3' which was one of the 'Highest Grossing Film', which drastically boosted her career. She won 'National Film Award' for the 'Best Actress' for 'Queen' (2014), and 'Tanu Weds Manu Returns' (2015). 'Manikarnika – The Queen of Jhansi' (2019), was a great success. She won many more awards and was nominated for many as well.
 3. Tabu- Tabassum Fatima Hashmi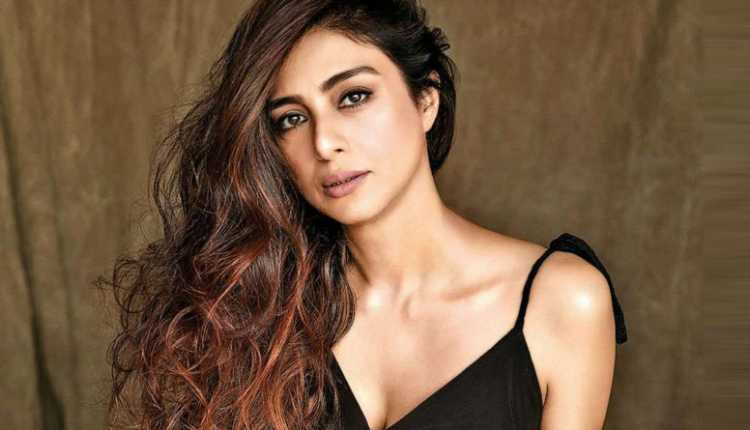 Her full name is Tabassum Fatima Hashmi, was born on 4th November 1971, and is 48 years old from Hyderabad and acting since the year 1980. She is from the Azmi family but does not have any immediate or nearly immediate relatives in the Bollywood industry; hence she is not a product of nepotism at all. She won a Padma Shri in 2011. She also worked in Telugu, Malayalam, Marathi and Bengali movies and has also worked with American productions.
She has won 2 National Filmfare Awards for Best Actress, 4 Filmfare Best Actress Awards (Critics) which was record-breaking, 1 Filmfare award South and an another Filmfare Award. Apart from these, she was nominated for many many awards. Her first role was in the movie 'Hum Naujawaan' (1985) when she was a teenager. Her 1st lead role was in the Telugu film 'Coolie no. 1' (1991). She was also involved in the Blackbuck Hunting Controversy.
4. Sunny Leone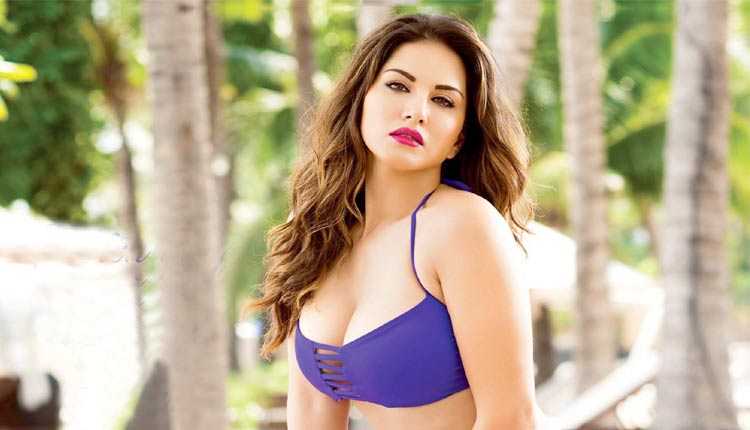 Her real name is Karenjit Kaur Vohra, was born on 13th May 1981, and is 39 years old. She was born in Sarnia, Ontario, Canada. & is a model, actress and a former adult actress, starting her mainstream career in 2011. She is Indian by origin and very famous amongst Indians way before starting a career at Bollywood. She married Daniel Webber in the year 2011. She is a writer and activist as well.
She is widely known for his work in Big Boss 5 (TV Show), 'Jism 2' (2012), 'Ragini MMS 2' (2014), 'Ek Peheli Leela' (2015), and 'Splitsvilla' (TV Show). She is into charity as well. She works with some campaigns for this in Canada. She also worked in the films' Jackpot' (2013), 'Tera Intezaar' (2017), 'Madhura Raja' (2019). She also danced in some very famous item songs of Bollywood which featured in the movies as well.
5. Kalki Koechlin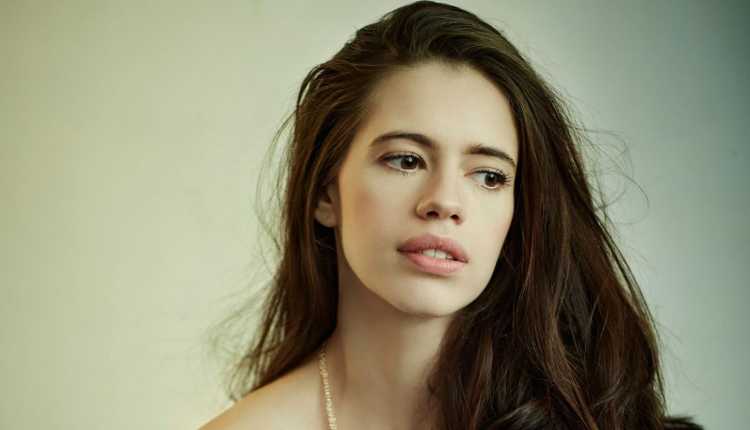 She was born on 10th January 1984, is 36 years old and born in Pondicherry, of French Nationality but spent a lot of time in India, and studied from the University of London. She married Anurag Kashyap in the year 2015 who is an Indian Film director, writer, editor, producer, and actor. Since their relationship started too late after Kalki began working in the industry, she is definitely not a product of nepotism as well. She is an Actress as well as a writer.
She started theatre at a very young age. Her 1st debut was with 'Dev. D' (2009) for which she won the 'Filmfare Award' for 'Best Supporting Actress'. She starred in 'Zindagi Na Milegi Dobaara' (2011) and Yeh Jawaani Hai Deewaani' (2013). Both of these movies were the Highest Grossing Movies of their respective years, and her role In these movies was remarkable. She was recognized and appreciated by her roles in these movies.
She started screenwriting in the year 2011 with 'That Girl in Yellow dress' in which she also played a lead role. She worked as supporting actress for most of her films and won and got nominated for many awards too.
6. Richa Chadda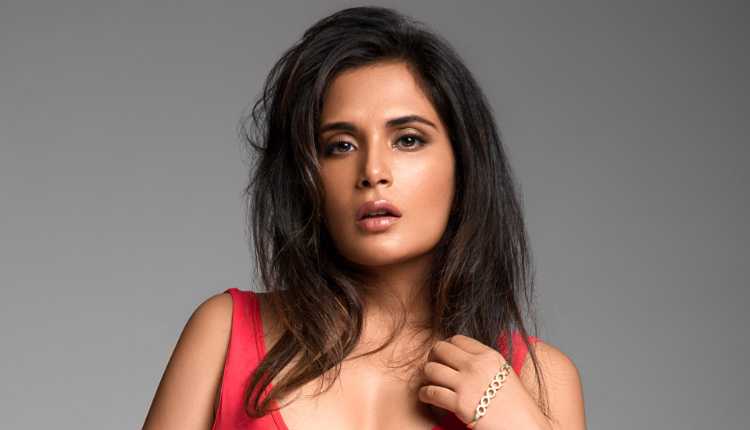 She was born on 18th December 1986, is 33 years old, and was born in Amritsar, Punjab had her education from Sophia College (Mumbai), St. Stephens College (Delhi), and Sardar Patel Vidhyalaya. She is active in Bollywood since 2008. She married Ali Fazal, who is also a struggling actor without nepotism in Bollywood. She had Bulimia (an eating disorder) for many years.
She is best known and widely appreciated for her bold role in the 'Fukrey' series. Her first debut was with 'Oye Lucky! Lucky Oye!' (, 2008). She worked as a supporting actress as well. She had a breakthrough from the famous movie 'Gangs of Wasseypur' (2012) which got her a Filmfare Award as well. She was later well appreciated for her supporting role in again a very famous movie 'Goliyon Ki Rasleela – Ramleela' (2013).
7. Swara Bhaskar
She was born on 9th April 1988; hence she is 32 years old now. She has 2 Screen Awards. She was born in Delhi and completed his education from Miranda House and Jawaharlal Nehru University. She is acting in Bollywood since 2009.
Her 1st debut was a supporting role in 'Madhalal Keep Walking'. She got highly recognized and appreciated for her glamour and acting in 'Tanu Weds Manu' (2011). She was later also admired for her roles in 'Ranjhana' (2013), and Tanu Weds Manu Returns (2015) and later for 'Prem Ratan Dhan Paayo' (2015). All these were the most famous and the highest-grossing films of their respective years. Further, her role was remarkable in the movies' Nil Battey Sannaata' (2016), and Anaarkali of Aarah (2017). She also won the 'Screen Award' for 'Best Actress (Critics).'
8. Shweta Tripathi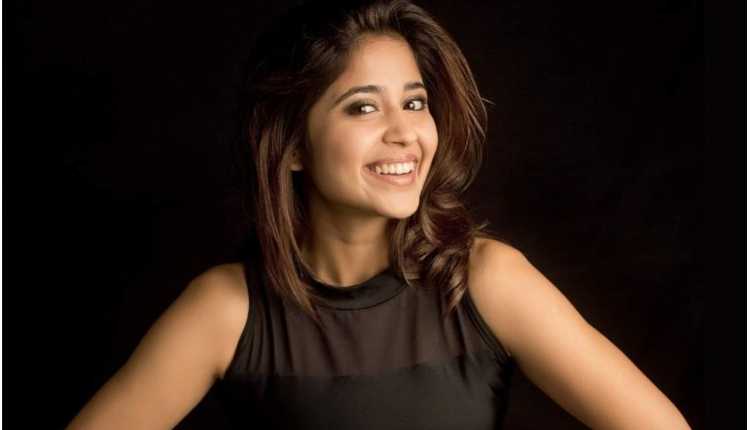 She was born on 6th July 1985 in New Delhi. She started her career as a production assistant and an associate director. Some of her notable films were 'Masaan' (2015), 'Haraamkhor' (2017). She is working in Bollywood since 2009. She completed her education from the National Institute of Fashion Technology. She married Chaitanya Sharma in 2018 who is an actor and as well as a rapper.
Her father is an IAS officer. She lived in the Andaman and Nicobar Islands for an extended part of her life which she describes as the happiest time for her. She did many add commercials. She also did some movies, most of which were either short movies or Netflix Productions. All of her temporary roles were remarkable.
9. Sayani Gupta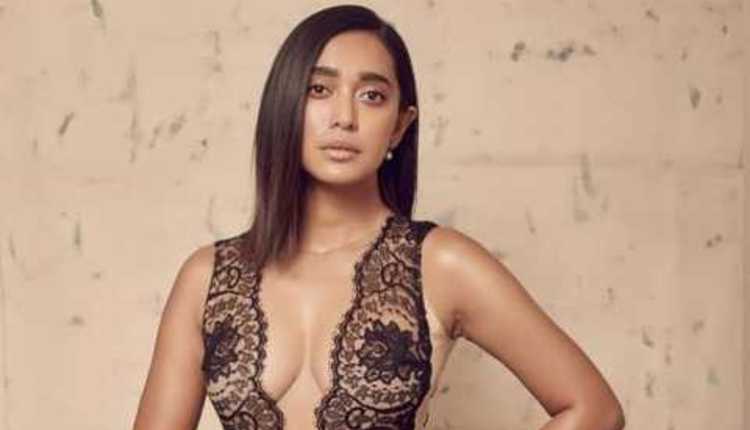 She was born on 9th October 1985, and she is 35 years old in Calcutta, West Bengal. She is acting since 2011. She first featured in the debut film 'Second Marriage Dot Com' (2012) in which her role was remarkable.
She worked as a supporting actress in 'Fan' (2016), 'Jolly LLB 2' (2017), 'Article 15' (2019). For this, she was highly appreciated for her acting skills. She also worked in 'Margarita With a Straw' (2014). She worked in many films, web series, short films and a little singing as well.
10. Amrita Puri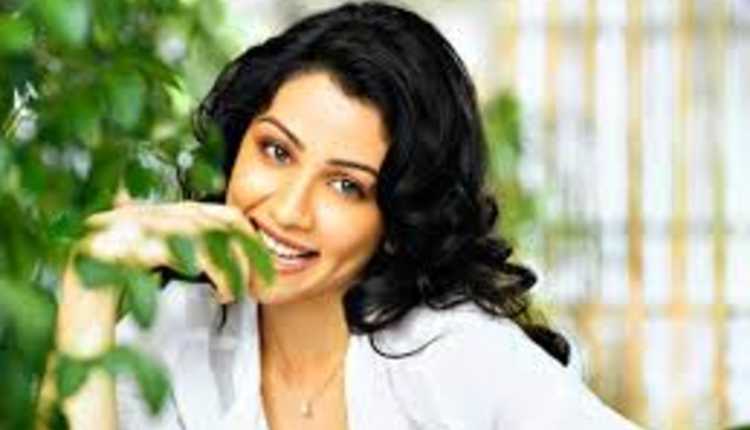 She was born on 20th August 1983, is 37 years old, and her first commercial success was 'Kai Po Che' (2013). She also wrote her own play 'Retelling View from the Stage'. During her early days, she did Copywrite and freelancing as well.
She started with doing advertisements and later after a lot of struggle featured in a movie as well. She has two upcoming films now '83' (2020) and 'Taish' (2020). She also won the "Stardust Award' for 'Best Breakthrough Performance' for 'Aisha' in the year 2010.
Overrated Actresses in Bollywood: Some of the overrated Bollywood actresses (mostly products of nepotism of favouritism) are – Sonam Kapoor, Katrina Kaif, Alia Bhatt, Ananya Pandey, and many more. All these are products of nepotism and are on their position because of their excellent looks and favouritism alone. However, some actresses are good by nature and acting as well, even though they are the products of nepotism.
Bollywood Actors: Some of the Bollywood actors are – Sharukh Khan, Salman Khan, Saif Ali Khan, Akshay Kumar, Siddharth Malhotra, Vicky Kaushal, Kartik Aryan and many more. Some of them are products of nepotism while some of them are not. We've already covered in detail about the Top 10 underrated Male Struggling Actors of Bollywood.