A Battle Royale Game is a Multiplayer, open-world video game genre where the users are introduced into a fight for survival. The maps are usually large, and one needs to be the last person standing to win. Players are released into an area with nothing at first. They then have to explore the map, looking for weapons, armour, and health-packs. As the timer ticks down, the play area continually shrinks, forcing players into closer proximity and eventually, one player outlives the rest to win the round.
Here are 10 Battle Royale Games that can be played on your mobile.
1. Garena Free fire
In this game, success depends much on avoidance as it does on the attack. 50 players are air-dropped from a plane on to an island in a free-for-all fight to the death. The game has well-designed controls that make running and shooting solid. The game slightly lacks in graphic quality but makes up with its thrilling gameplay and smoothness. Another noteworthy feature is that this game is optimised to play effortlessly on low-spec mobiles as well.
2. Knives Out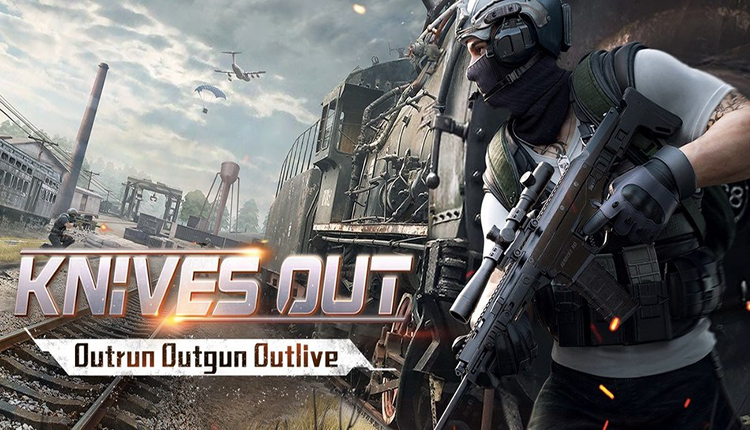 You will be in a helicopter with 100 others, and you choose wisely where you drop because getting resources without dying is crucial. You can use the leaderboard feature to view gameplay statistics and may also change your appearance or add skins to weapons. Solo, Duo, Squad, and Fireteam – are the queue options available.
3. Rules of Survival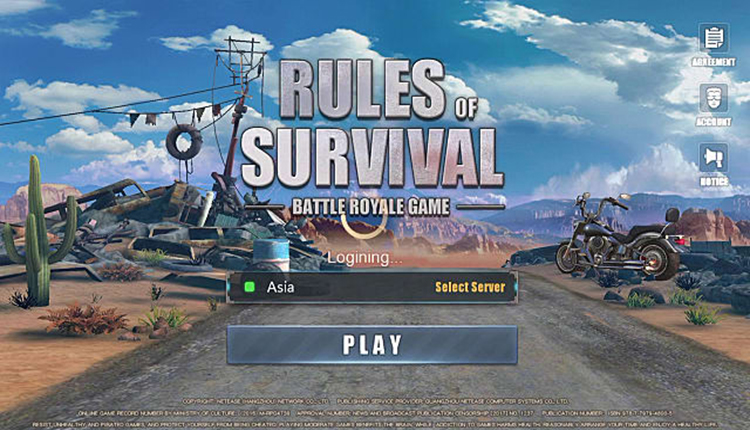 Rules of Survival is a 3D battle royale of 120 players who are unarmed and dropped into a vast island. They may use weapons, vehicles, and resources found across the island to ensure their survival and be the last one standing. Also, unlock cosmetic upgrades to buy new looks for your character. The game has both Solo and multiplayer queue options available.
4. Call of Duty: Mobile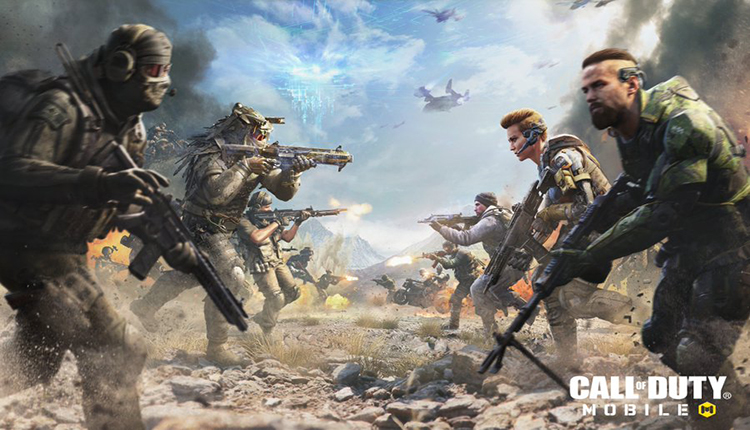 Call of Duty: Mobile very much resembles its counterparts on consoles and the PC. Though the game is primarily not a battle royale, the newly introduced game mode is not disappointing. Call of Duty: Mobile makes the battle royale experience more than a regular survival-based shooter. So if you are a PUBG lover, Call of Duty: Mobile's battle royale mode is a must-try.
5. Last Day On Earth
Completely unarmed, you are tasked with surviving a Zombieland by finding shelter, food, weapons all the while defending yourself from zombies, wild animals and other survivors. You are forced to take risks, visiting other bases to gather resources, then bringing them back to your home, turning them into useful accessories that can help you triumph.
6. Cyber Hunter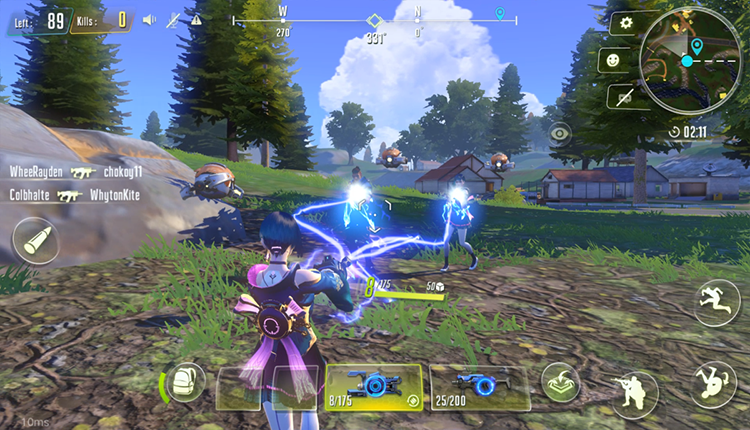 Cyber Hunter has a cartoonish art style, sci-fi storyline, and a physics system that works very different from most battle royale shooters. Therefore, opinions on this game are quite polarized. Though cartoon-ish the graphics is very eye-soothing, the gameplay is smooth, tons of cool skins, futuristic guns that shoot laser shots and equally modern vehicles. Also, like Fortnite, you can use your glider to glide from heights or after a jump.
7. ZombsRoyale.io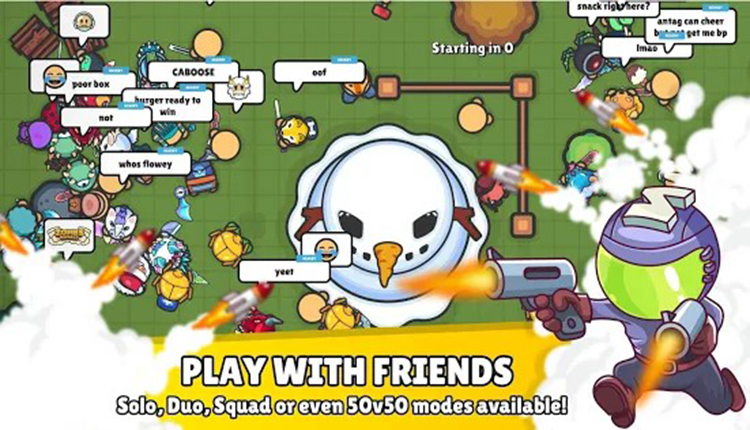 An old-school 2D shooter that is every bit addictive. You enter Zombs Royale with a set of boxing gloves for combat melees. But these are only effective to avoid death until you find some good guns.  It has an angled camera showing buildings and players all on the same plane. There are various play modes, lots of tweakable stuff, leaderboards, events, and a good player base. What makes it different is the fact that unlike most games on this list, ZombsRoyale.io was developed for mobile devices specifically and not ported from a console counterpart.
8. Fortnite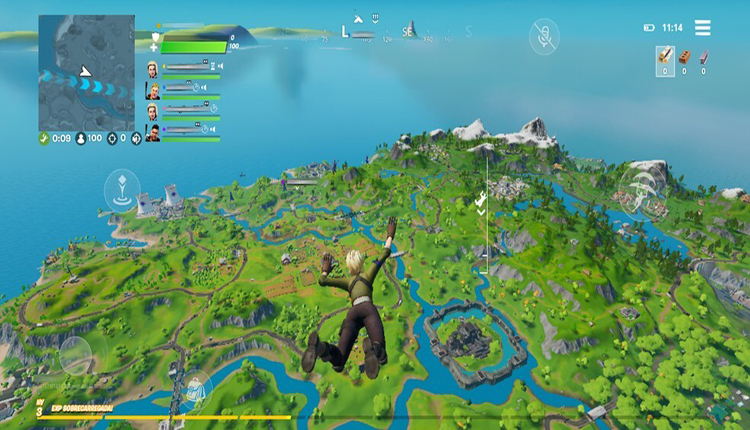 Fortnite for mobile is a battle royale game where the objective is to survive by shooting and building structures to protect you. It is the most popular royale game on this list. The match starts with every player in a flying bus. During this flyover, the players may drop to the ground and start collecting resources. Solo, duos, and squads are queue options available.
9. Creative Destruction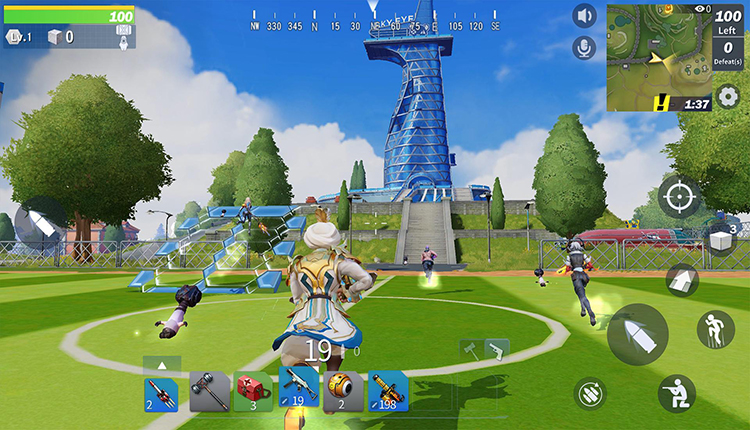 In CREATIVE DESTRUCTION, you play as a tourist at Aurora Corporation's Aurora Valley virtual resort, along with a hundred competitors fighting to be the Last Man Standing and earn the title of "Dawn Star." The art is cartoonish, but since the game happens in a fantasy world, it is pretty cool.
10. Battlelands Royal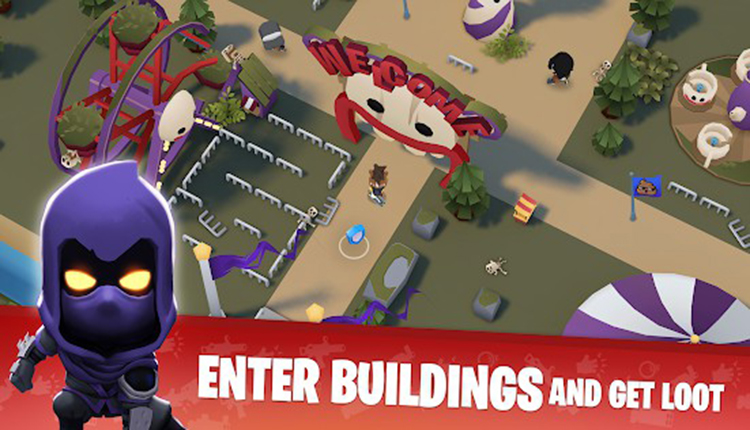 32 players fighting to the death in 3-5 minute rounds is no joke. Parachute, loot, hide, shoot and stay alive. In Battlelands Royal, the higher camera angle allows you to play with a teammate watching your back. This is a very different yet entertaining game you should give a try.