The advent of the internet and technologies has made it possible for businesses and companies to establish their online presence. When a business goes online, it becomes important for them to market its products or services efficiently. They need to come up with innovative marketing strategies that will drive sales as well as engagement. Today, social media plays the biggest role in the success of any business.
As per the ongoing trend, social media marketing memes is one of the most popular and demanding forms of marketing strategies that is adopted by many business and companies in India. With the help of social media, it is easier to reach potential customers online regardless of time and location boundaries.
According to many online reports, it is found that the total number of social media users in India jumped at 78 million between the year 2020 and 2021. This figure shows the excessive use of social media among Indian users. Over the years, businesses and companies used many marketing strategies to drive traffic or engagement on their social media platforms and ultimately encourage their customers to buy their products/services.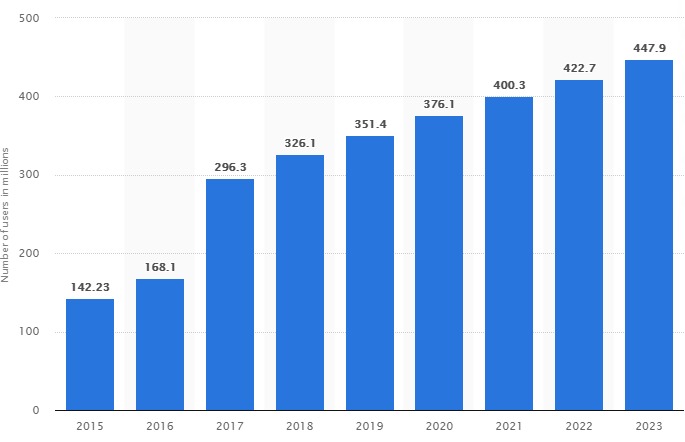 However, with the changing trends, meme marketing has become the most favourable and highly beneficial form of marketing among brands, businesses and organizations.
So, what exactly is meme marketing? Let's look at the meaning, benefits and role of meme marketing in social media and advertising.
What is Meme Marketing?
Meme marketing is a concept wherein a particular individual or marketer uses a humorous image, video, giphy or simply a text that has the potential to go viral on the internet.
Memes trigger certain emotions which are highly relatable to the audience. When an individual comes across a meme and relates to it, there are chances they might share it with others who can relate to the same. Hence, this type of marketing is flourishing in the industry at a faster pace as they are interesting, relatable and engaging.
Social media marketing memes are not a new concept. Today, businesses try their best to incorporate meme marketing and reach a wider audience across the globe. They hire marketers who then use their creativity and create memes that are in line with their company's goals and products.
Also, read Memes and Its Effects on Physical and Mental Health
What are the Benefits of Meme Marketing?
There are many companies using memes for advertising as there are various benefits that come along with this type of marketing. Let's take a look at the benefits offered by meme marketing below-
Cost-Effectiveness
Today, every company tries its best to achieve its goals by spending less money on its advertising and marketing. Hence, meme marketing has the potential to fulfil these goals at a reasonable cost. All one needs is a marketer who can create these memes with utmost creativity. There are numerous free marketing tools available online that allow marketers to create compelling memes with the help of the internet.
Ability to Go Viral
As discussed earlier, memes have the potential to go viral. Especially, the younger generation tends to relate, engage and enjoy memes on social media. The number of impressions, likes and shares on social media becomes the deciding factor for these memes, which has the ability to go viral on the internet.
Leave a Lasting Impression
Companies using memes for advertising can leave a long-lasting impression on the audience. If a particular meme goes viral, it can leave a good impression on potential and existing customers. Therefore, it is a great way to build a brand reputation and trust among the customers as well.
What is the Role of Meme Marketing in Social Media and Advertising?
We discussed the meaning, benefits and some aspects of meme marketing in social media and advertising above. Now, let us take a look at some of the examples of meme marketing in India and understand its role in social media and advertising.
Companies using Meme Marketing in India:-
1. Netflix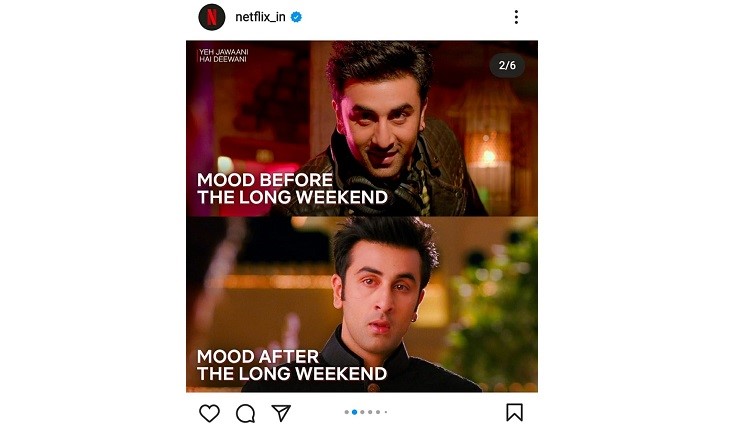 India's biggest streaming giant Netflix (India), uses excellent humour in the form of memes. They effectively use meme marketing to create a buzz about the upcoming shows, series and movies on their platform. With their perfect combination of social media strategy and meme marketing, they strive to put their platform on the forefront and encourage their users to watch their favourite series and movies.
2. Zomato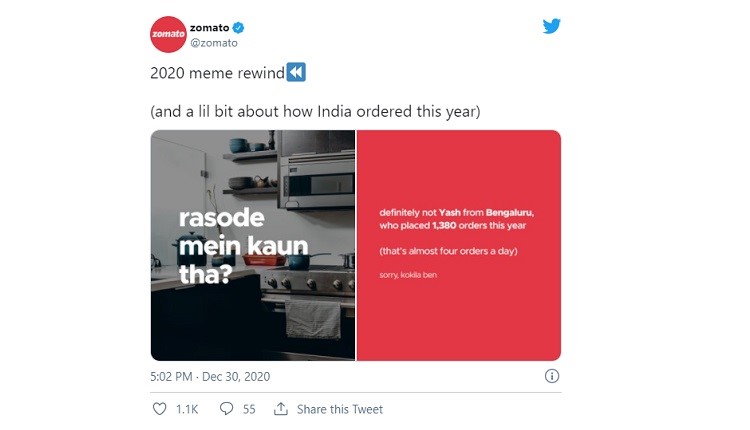 Zomato, one of the biggest restaurant aggregator and Food Delivery companies in India, uses meme marketing as a part of their social media strategy and advertising. Be it a new feature on their app, discounts or luring the customers to order their favourite food, they design the perfect memes and make the most of their marketing strategies.
3. Brand Factory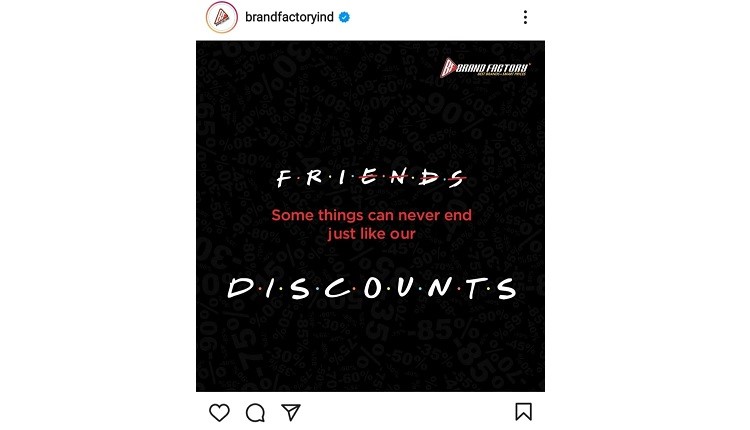 Brand Factory India provides trending and latest fashion clothing for men and women. With their well-timed, conceptualized content and humour, they have managed to drive traffic and sales on their social media platforms. The memes that are posted on their social media platforms specialize mainly in informing the customers about the discounts or the arrival of new clothing.
Being up to date with the latest social media trends is one of the most useful ways that can benefit businesses and keep them on top of their competitors. Memes being an effective and engaging way contributes to enhancing a business's marketing strategy. With the latest meme trends, businesses could not only market their products but also make their customers take the appropriate action. Things such as purchasing their products, spreading brand awareness or simply increasing engagement on social media are some of the things that could be made possible with the help of memes.
When users surf the internet, they are likely to skip or avoid the ads that they come across on social media or websites. However, when they come across any meme advertising, they are likely to engage and enjoy that particular ad. Hence, it serves the purpose of any business's advertising goals.
Meme Marketing in India is flourishing at a faster pace, and many businesses are adapting to this approach. Today, memes are enough to make a buzz on the internet and let the customers engage and take the necessary action. Incorporating memes in social media and advertising should be the main goal of businesses to excel in their field and stay on top of their competitors.