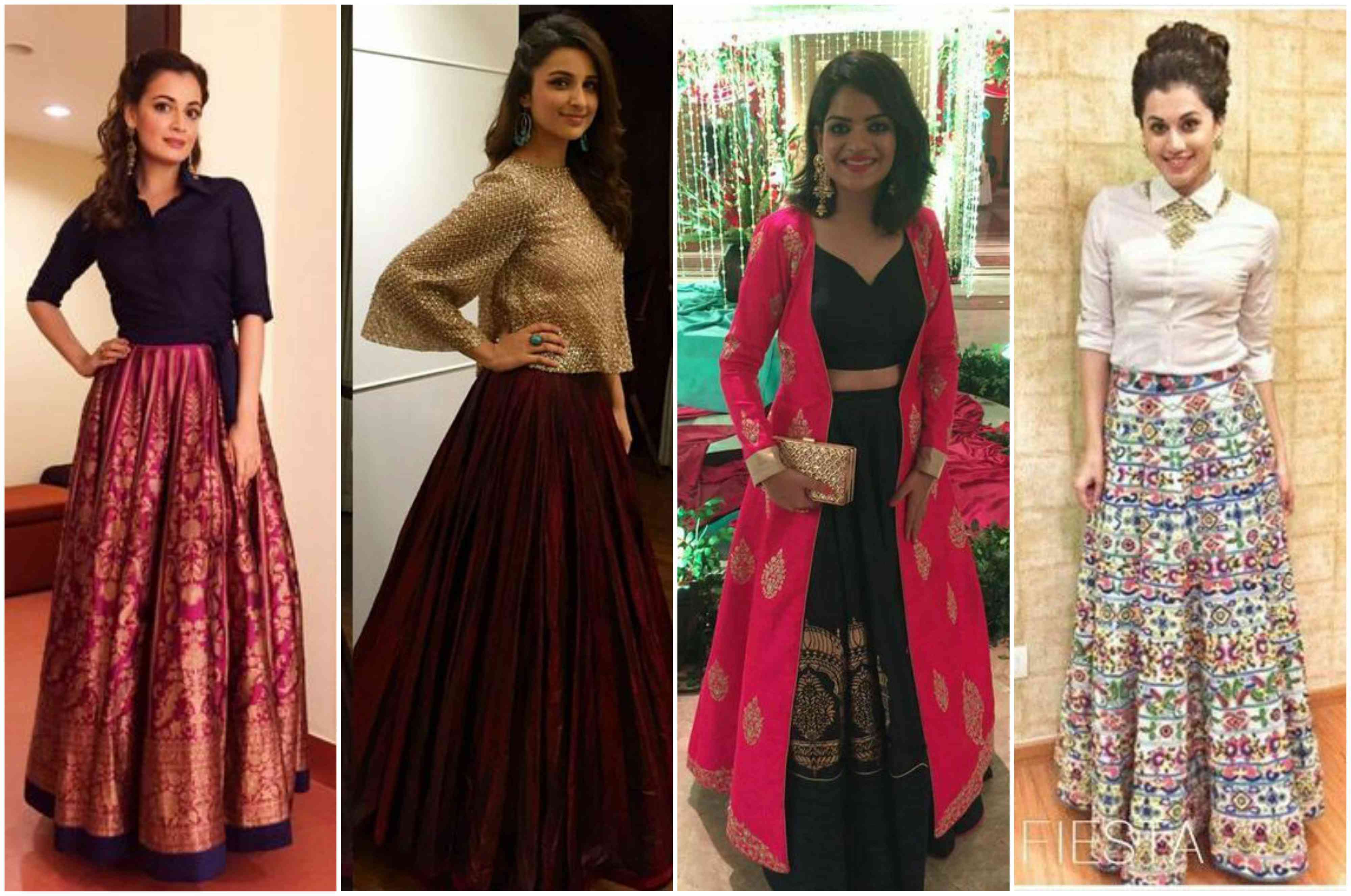 23 Everyday Stylish Indian Fashion Ideas For Women and Girls
Easy and Trendy Fashion Ideas!
When we talk about Indian Fashion, Surely we can see a difference between Western and the Indian Fashion/style. The only difference is- Indian Fashion comprises of some authentic Indian outfits which are inspiration from different Indian cultures, whereas Western fashion is comprising of western outfits. But now a days fashion standard has came up with lots of innovation, by merging both Indian and Western wear, which is highly appreciated by women and girls. Now there is no barrier, we can see women/girls are not limited to wear only Indian wear or western wear. However this fashion discovery has given us many interesting fashion tips and trends which are must for Indian women and girls.
Here are 23 Stylish Indian Fashion Ideas for Women and Girls:
So let's start with the most trendiest buzz in the fashion industry. There has been many fashion stylists/celebrities styling themselves in Indo-Western wear/dresses on various events
1. Merge it with denim
Do not worry anymore, If you love to be too dressy on regular basis and have No time or Less time to glam yourself. You can choose a pair from Indian outfit and merge it with denim. You can choose up a kurti which can be a slit kurti, long kurti, or any style of kurti and pair it up with a good coloured denim. When we talk about comfort. These Indo western outfit or fashion ideas doesn't limit us. There are few women who aren't comfortable wearing sari during peek working hours but would love to wear. So here is a good tip for them- Dress yourself in half sari. Yes A half sari with denim (jeans). This style is the most trendiest buzz in fashion industry. And Bollywood diva Sonam Kapoor has already set this style in her glam.
Let's see few more collaboration of Indian and western wear which is wearable on everyday routine.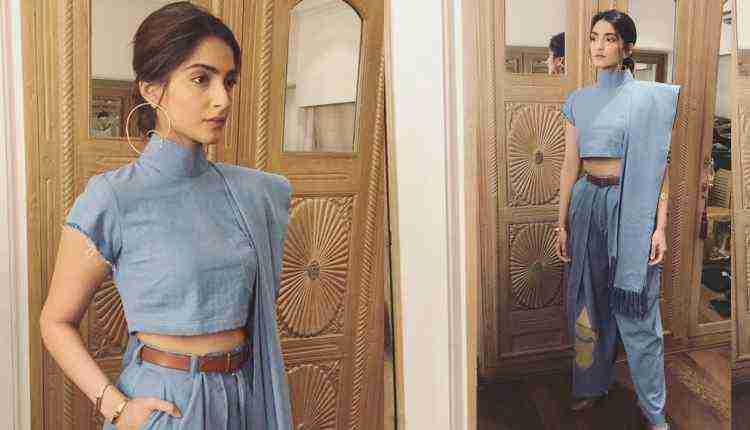 2. Boho Printed Palazzo pants
If you are seeking for comfortable outfit then go with this fusion of comfort dressing and be a fashion pro by wearing plain shirt along with these boho palazzo pants. Wide palazzo are suitable option for college going girls and also for middle aged women's. Try this option of pairing plain buttoned shirt with the boho palazzo.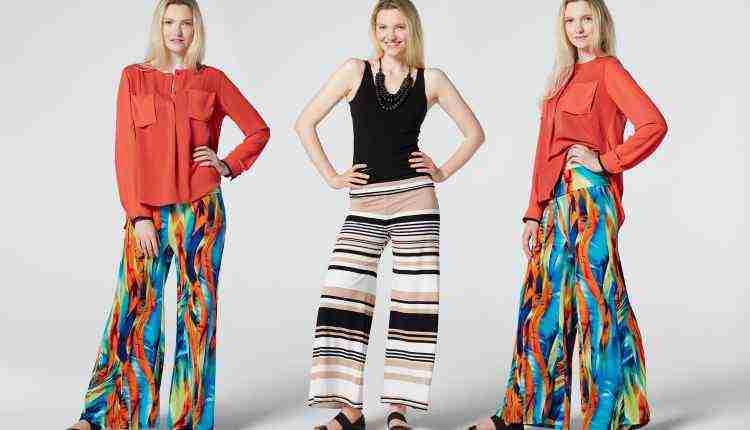 3. Pair your kurti best!
If your only comfort is kurti in busy days, But already fed up wearing churidars and salwaars with it? Then switch onto the flared skirts and set a style statement. Yes, you read it right! You can pair your kurti with flared skirt and put on some Indian must accessories along with it. Just make sure- Do not be too loud wearing too much of prints and accessories at the same time.
Good option is choosing a printed flared skirt if you are opting for plain kurti, Also you can choose a printed stole if you are keeping pair of skirt and kurti plain. It is the best option for comfort- Try it out soon, Go out and work for good hours comfortably.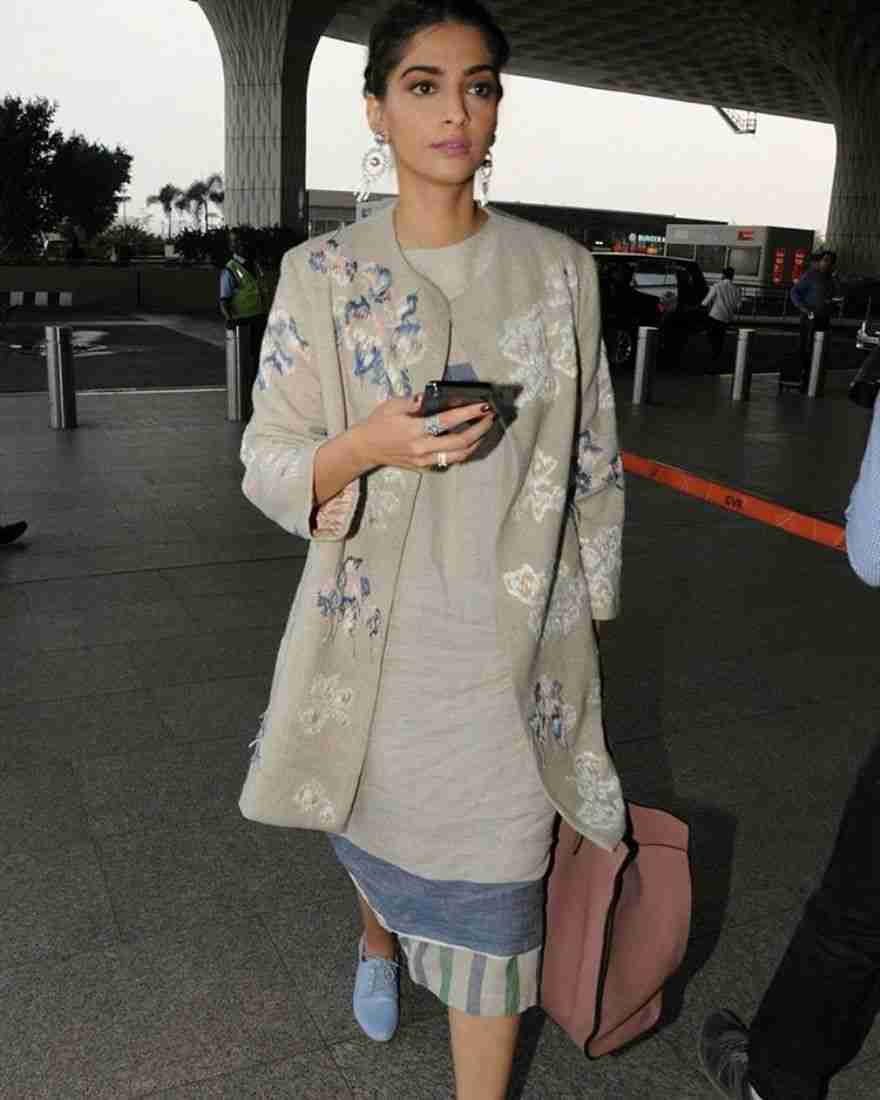 4. Kurti a new Jacket!
How great it is setting a new trendy look with the old Kurtis? So if you are having a bunch of old buttoned or slit Kurtis then try this hack out! Wear old kurti as a layer -Wear it as a jacket or shrug. Only thing you have to be sure about is- Kurti has to have front opening to wear it as a jacket, it can be a button down kurti.
Wear a camisole top and denim and put your front opening kurti as a jacket and slay in this new style.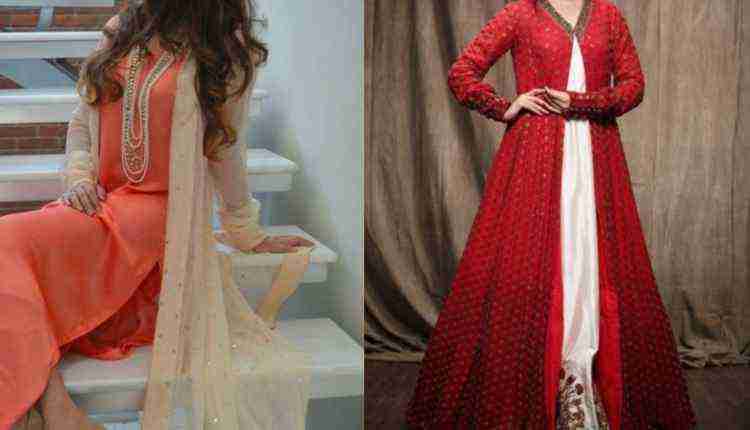 5. Jackets? No more leather jackets
If you are fond of jackets, kinda a crazy girl for jackets then do try some trendy fabric jackets. Fabric jackets are so in trend and are being loved by each age group females. Styling option for dressing casual is to carry your pair of patiala suit or your leggings or denim with kurti or tee and put on the Fabric Jacket on!
Market has a huge variety of trendy fabric jackets, like Block printed jacket, ethnic jacket, boho jacket, embroidered jacket and many more, So here you can have many options for pairing it with your outfit.
A good tip is to wear the jacket with plain colors, if your jacket is too loud, i.e; having too much work and print on it.
Denim Jackets are the best ones.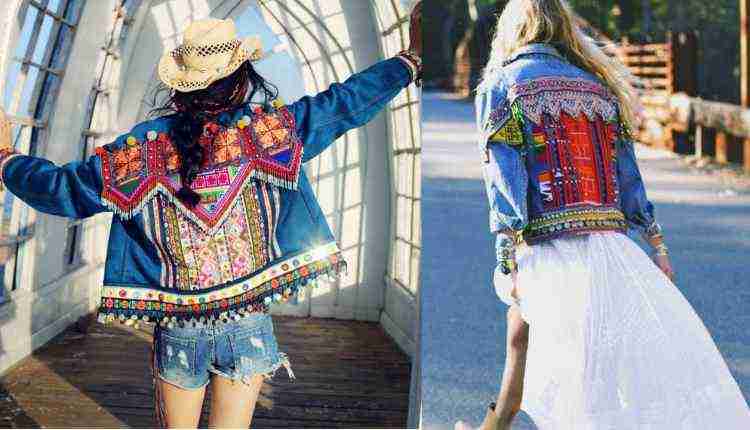 6. Turn Your Skirt to Dhoti
This fashion hack is a good solution if you are confused with what to wear! And also if you are not seeking to buy anything new and have to attend a function or event, then DIY Clothing by turning your skirt to dhoti and pair it up well with anything suitable.
If you are confused, then let me tell you a simple tip to convert your skirt intp dhoti with no sew;
Just lift the bottom (hem)of your skirt and tuck in the waistband from front. You can pair it up with crop tops.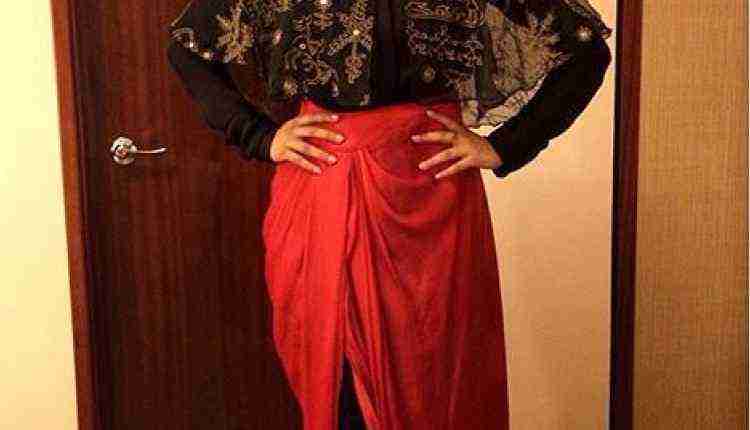 7. Dhoti Pants
Now no more salwaar, churidar because- Dhotis are new trend, which has replaced patiala salwaars, churidars and palazzo from the women's wardrobe.
Celebrities and bloggers have given so much of style inspiration by carrying these dhoti pants in their unique way.
College girls are just seen wearing dhoti pants with tops, tees in their college working hours. Here you have huge option of accessorizing your outfit , you can carry chunky accessories and a jhola bag and slay in this desi look.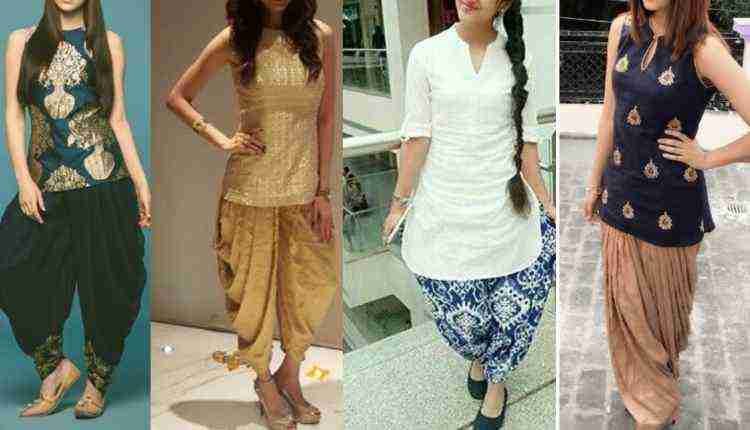 8. Wrap Differently
As we know dupatta completes the Indian attire. Here are the few good wrap hacks for dupatta which are new trend setter. If you feel you are too outdated in styling just because you carry along your dupattas then No need to worry- Explore this hack to wrap dupatta in different styles. Don't wear it simple, just wear it differently and you are good to go in your style. A good tip is to wear it easy, wrap a danglered dupatta if you are dressing simple, also if you have so much of prints on your outfit then wrap a plain one it will balance the whole attire.
Set your own Indian style statement with this trendy fashion idea.
9. As we know sari is must that completes a wardrobe of a Indian women
Let's see what twist has came up in the sari styling. Heavy ornamented saris are just out dated and avoided now a days because plain colored saris , striped printed saris have taken the throne of styling. Now even sari does not need a paired blouse because, Crop tops are new blouses! Yes, if you aren't aware of this style, then; Let me tell you If you do not have a blouse, skip buying it, because sari is no more paired with the blouse, Color contrasting crop tops play the role of blouses here. So glam yourself wearing a sari along with a crop top and fuse this Indian style wearing it.
Bollywood Divas like Sonam Kapoor and Kangana Ranaut have already set the platform on fire, carrying this whole look in events.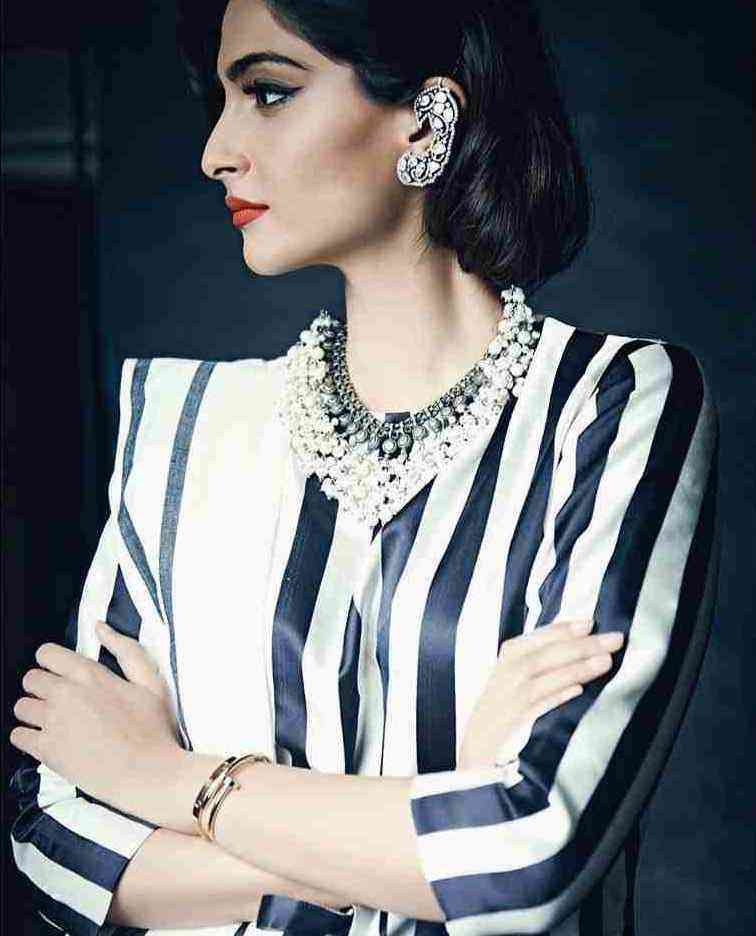 10. Kurtis are new dresses!
Yes, you read it right! This new fashion trend is the best where you do not need to spend money on. A good pocket friendly fashion tip. Just take out old few Kurtis which you don't feel like wearing as kurti, probably A line kurti, Over sized kurti  are the best option to slay in this look. Loose Kurtis are great option to wear it as a dress in hot sun. It has just come up as a good way by making a new outfit from the old and previous ones. It is great to change the Indian Kurtis to dresses/one pieces with no extra expense. Bloggers have highly recommended this style/look. Girls loved this look to the bits. So get ready to explore this look and set your own style.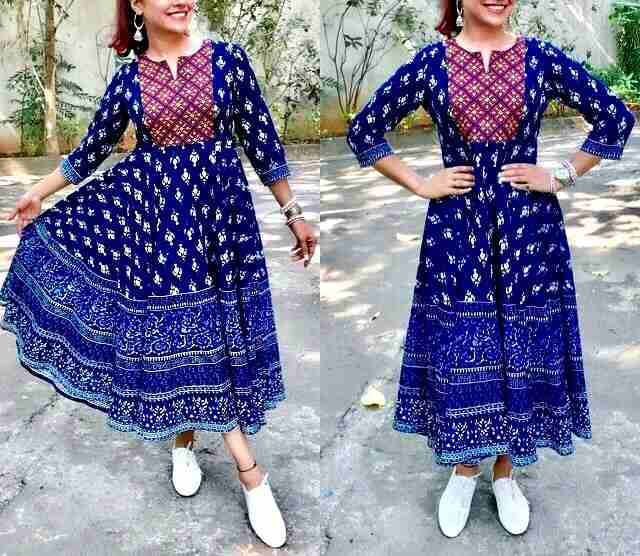 11. Ripped jeans are never out!
There are few women who are only comfortable wearing denim/ jeans and doesn't want to switch onto other options. No more worries you can continue wearing denim/jeans according to the latest fashion trend. Try this out; Pair your ripped denim with a short kurti or a basic tee it is a great combination, if you are looking forward for comfortable clothing, It is never a failed style option.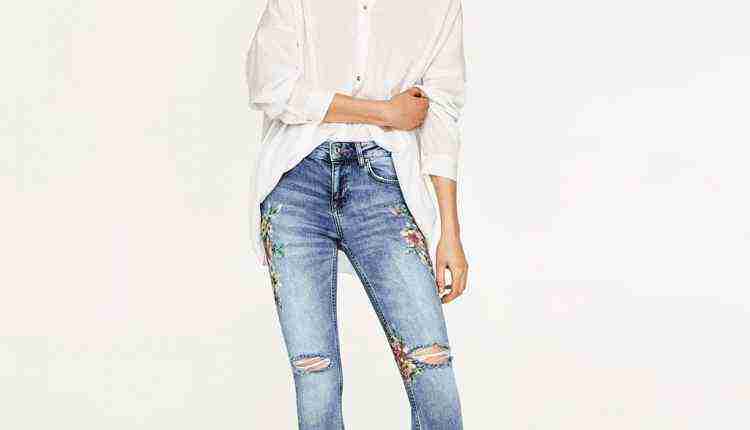 12. Co-ordinate sets
It might be a thing you aren't aware of, let me tell you designers have boost the industry with coordinate sets of clothing. Co ordinate sets have just replaced the old pair of suit sets, and other clothing sets. These are not only good options for Indian house wife's but also for working Indian women. This co ordinate set gives you a classy as well as bold look. These are available in different styles, patterns and designs.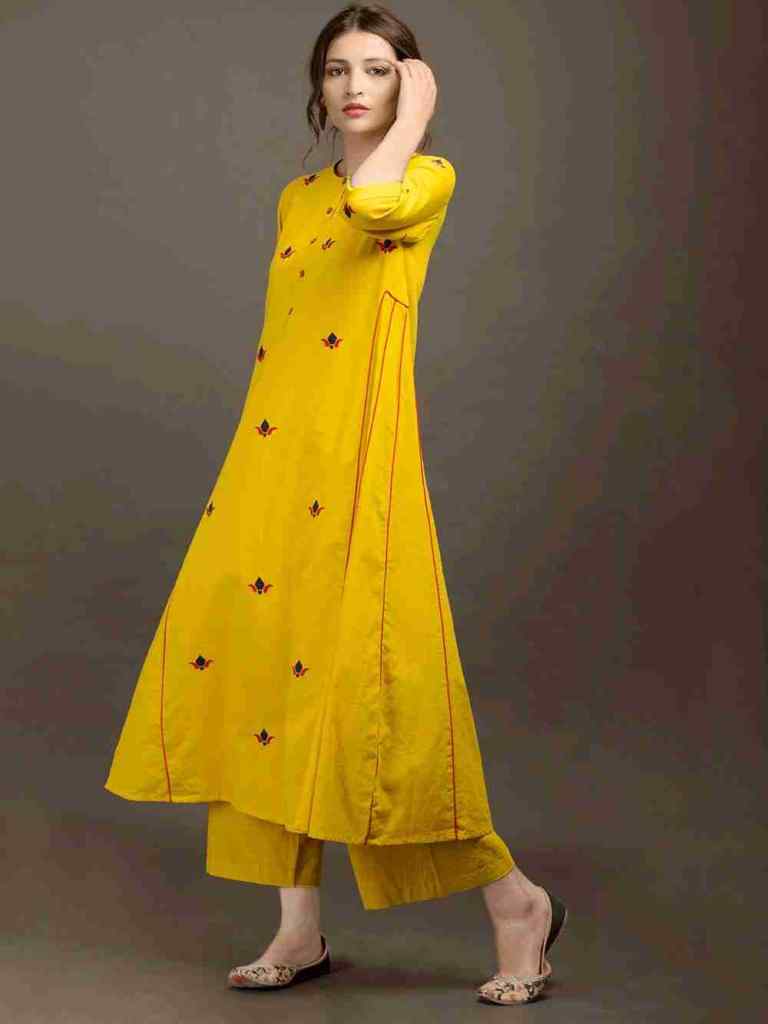 13. Waist belts are must!
Choosing a suitable accesssory is must. High waisted belts has been in trend since long but it is never outdated. So put on the high waisted belts on your outfit, it can be any even a sari. Just make sure you go along with a good style tip- If your outfit is too printed then go with the basic simple belt, And if you are wearing a basic plain outfit then choose a ornamented belt.
If you are hippie person then carry your hippie look wearing your outfit and just add on a leather belt as an emphasis, do not forget to pair boots along. Many celebrities have glamed this look on screen already.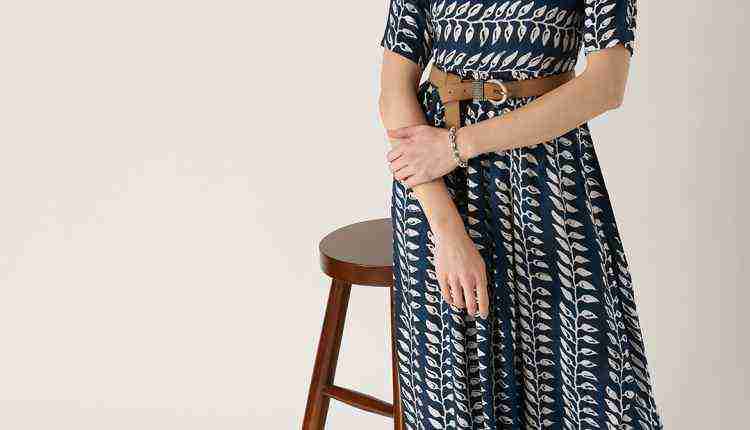 14. A great option- If you are newly married!
Yes if you are newly married then this fashion tip is going to be interesting for you. Surely  Indian women has some musts , as a new married women. Why not to carry mangalsutra, sindur and bindi to flaunt your marriage as well as your dressing. And choodas? I guess it is love for many new brides. This fashion idea is all about balancing this mandatory look by adding bit more to slay in this look.
Remember, it is good to keep less, it gives simple and classy look. If you are wearing bindi, mangalsutra, and choodas all together then carry a simple outfit or dress. A long maxi dress would be a great option, also a pair of kurti and a palazzo. And if you feel there is not much emphasis then you can color contrast your bindi with the outfit. Now a days many innovation in jewellery have brought up new designs for mangalsutra which one can wear regularly and keep a simple look. So ready to set this look of new bride and set a style inspo for many new brides.

15. Tribal Jewellery
Fashion Industry is buzzed up with the innovation in tribal jewellery, especially the silver ones are most loved. Good point is no need to be specifically dressed up to carry these tribal jewellery pieces, it goes along possibly with all the outfits. So if you are in love with jewellery, Do try this fashion idea of choosing and buying tribal jewellery.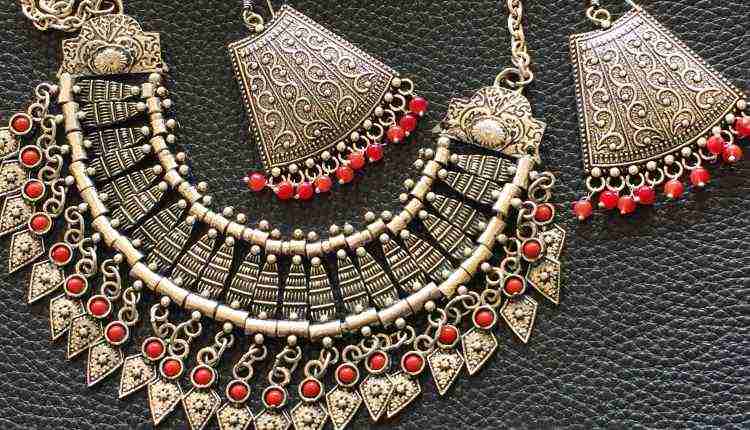 16. Midi rings- replaced the old ones!
I tell you if you are ring lover, then midi rings are must for you. So, if you are in love with rings then switch on to the trendiest midi ring sets. There is so much more variety and designs available, may it be in silver, gold, stones, band or anything. So go ahead and shop this set of midi rings and remove the old ones. Best thing is out of all , some designs are really good to wear on daily basis and they are available at super cheap price.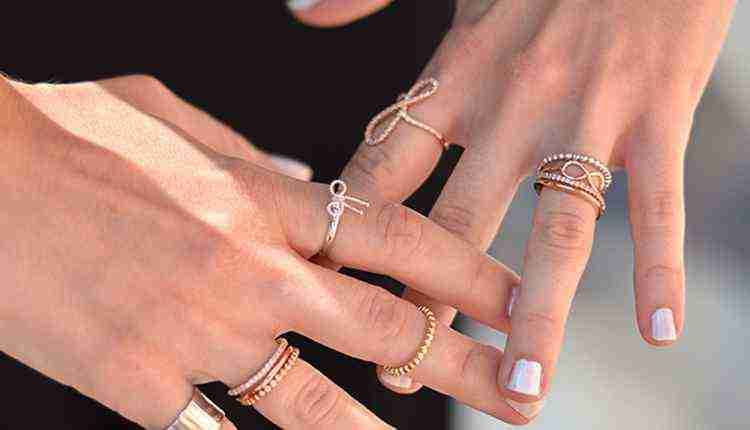 17. Jhumkas
When we talk about Indian accessories then Jhumkas have had to be specified for sure. Yes! Nowadays after so long, Jhumkas has been back in the style with new design innovations. There is huge variety available, Girls and women are just getting crazy over this jhumkas. At the end it sets as a good accessory option to the outfit.
Make sure to try this Indian tribal jhumkas and fluke the gorgeous look.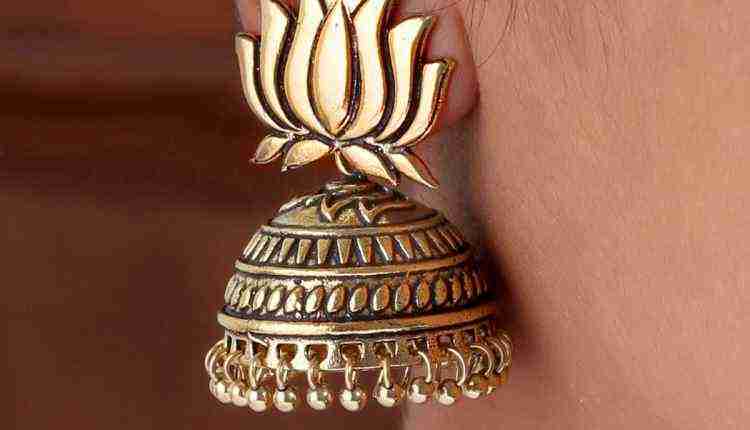 18. Nose pin & studs are back!
Yes! Now no need to bear pain of pierceing because market has came up with the new variety of nosepins which do not need any piercing. As it has been a must previously for Indian girls and brides, Now it has set a style standard.
Nose pins, naths, nose rings & studs are so in trend these days. Choosing an attractive design according to your face would be a  suggestion. Silver nose pins are love for teenage girls. It goes along with any outfit, and adds emphasis to your face.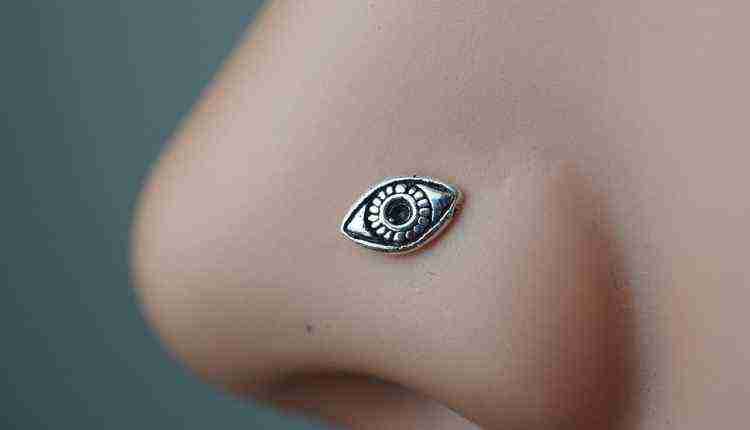 19. Quirky Jewels
If you are not a girl who is into designing and all then you can choose a pair of quirky jewels they are so in style nowadays. One can carry it along with the casual outfits too.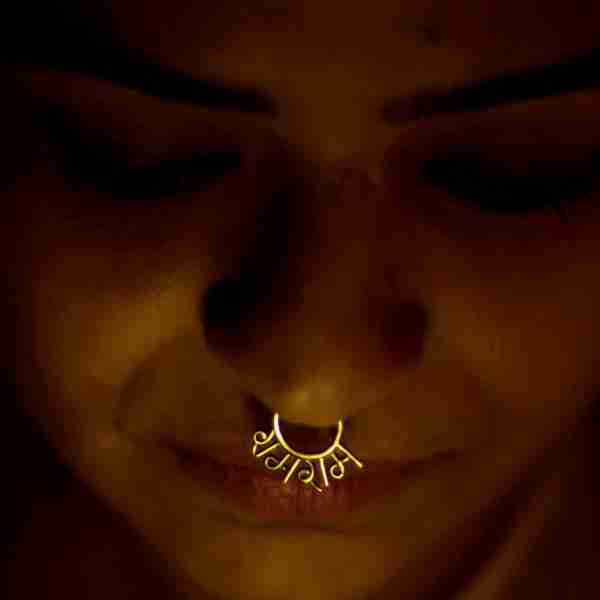 20. Kolhapuri chappals
Kolhapuri chappals have previously ruled the footwear fashion and is back with many new designs. Kholhapuri chappals are perfect, available in many varities and are easy going with any outfit. Good point is, it is available at cheap rate and good quality. Once can wear it whole day comfortably.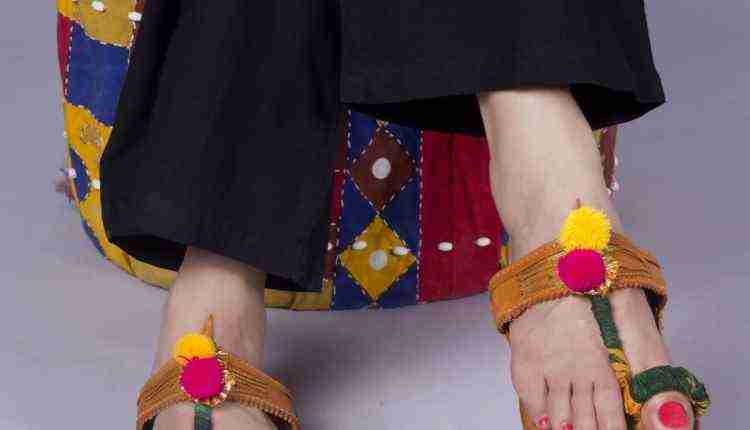 21. Jodhpuri & Punjabi mojdi
Previously these mojdi's were something, which women usually preferred wearing on marriages or functions. But However the time passed, the new design innovation has been came up in this mojdis. Good thing is, now it is available even in casual designs. These jutties are available in market of cities in huge variety without missing a charm of it. Rajasthan has been a city with a huge number of variety in jodhpuri jutties.
Young females are crazy after this Punjabi mojdi's which they prefer wearing along with the suit and other Indian attire.
You can not only wear this on Indian outfits but also on western outfits.
However celebrites and bloggers never miss these pair of footwears when asked about the trendy and comfortable footwears. Many bloggers have carried a desi look along with these pairs, which is highly appreciated.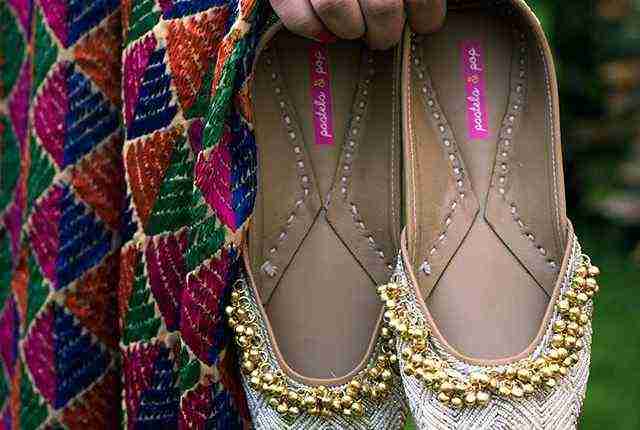 22. One Hand Bangles
Here at last there's a very easy yet trendiest fashion idea for Indian women and girls.It is carrying a pair of bangles in one hand instead of two. Previously married women were coming up in conversation of wearing number of bangles in both the hands makes it hard to work, so lately women started wearing it only in one hand, therefore it came out as a new trend, Isn't it great?
A fashion tip is to choose a pair of bangles by colour co ordinating, pairing it up according to a colour scheme or something like that.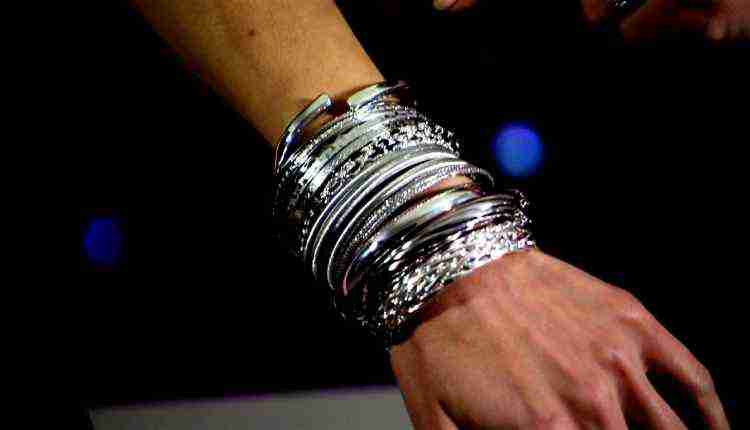 23. Fabric Bags
Now huge leather bags have been replaced by fabric jhola bags which are good enough for working women as well as college going girls. Good point is, it has sufficient amount of space, and looks pretty cool ,they are available in prints, plain, as well as ornamented. Women now a days chooses this instead of leather bags.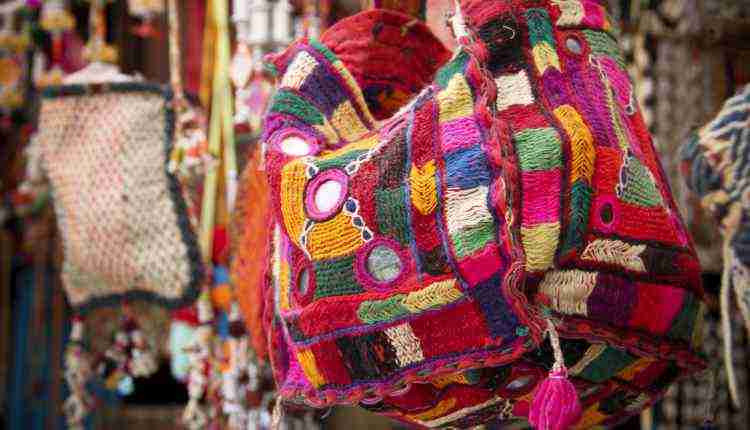 So, Get Ready to try these 23 Stylish Fashion Ideas, and slay in your own style.