This one is for the adventurous souls out there who dare to chase the unconventional and eerie. Ghost stories have been a part of local stories all over the world. India, too, has its share of such haunted places and their ghost stories. Here is our picks that are not only hainted but also breathtakingly beautiful, and are a must visit-
1. BHANGARH FORT, ALWAR, RAJASTHAN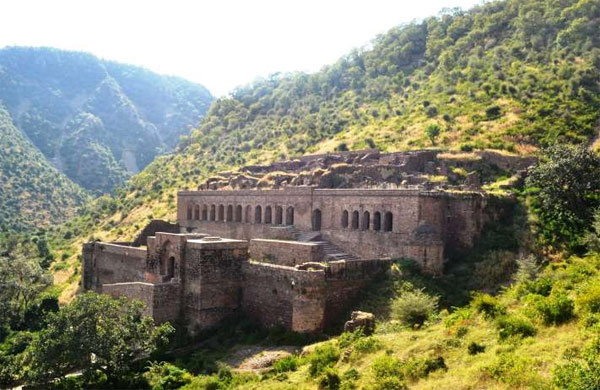 The ghost town of Bhangarh is one of the scariest and most haunted places in India. The fort is located in Ajabgarh in Alwar, Rajasthan. It is situated amidst a forest on the plateaus of Rajasthan.
If you decide to visit this place after the sun has gone down, you won't be allowed to. There is a strict warning about how dangerous this place becomes after sunset. It is also said that you cannot bring anything back from the town, and if you try, you'll face major hurdles on your way back unless you rid yourself of it.
The story which this town is well-known for the tale of a magician who fell in love with the local princess of the area, even though their match was impossible. Being the master of dark magic, he decides to cast a spell on her to make her surrender to him. However, the princess learned of his plans and found a way to kill him. Before his death, however, the magician cast a dark spell on the palace which caused its doom.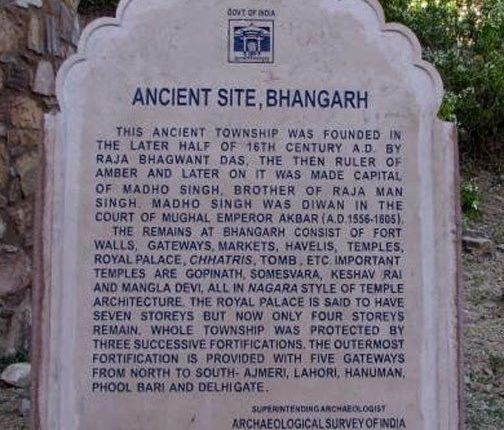 2. THE SHANIWARWADA FORT, PUNE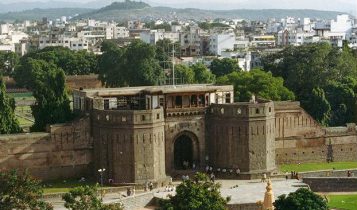 Shaniwarwada Fort is known for its sheer architectural brilliance, this fort has witnessed various spooky occurrences. It is believed that the level of supernatural activity is on its zenith on every full moon night. The mysterious story behind the strange activities suggests that a young prince was brutally murdered here which is why his spirit haunts the place and when the night falls, sounds of him shrieking can be heard. There are many locals who actually camp at night on the fort grounds just to hear the little boy's scream.
It is preferable to visit the fort during day hours since the fort is deserted at night. Visit this place at your own risk as this would definitely be the scariest haunted place in Pune, India. But it is also the most attractive tourist spot as its beauty is hard to resist!
3. DUNAS BEACH, SURAT, GUJRAT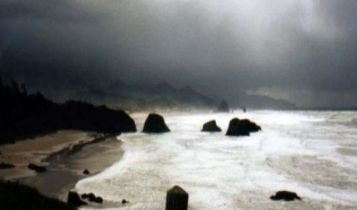 Situated along the Arabian Sea in Gujarat, this beach is known for its black sand and mystical activities.
Many unexplainable and puzzling incidents have been known to occur like strange whispers being heard, people disappearing during night.
If you are a brave heart, you can test the waters yourself by taking a midnight stroll along the beach, if you have company. Once at this beautiful Black Sand beach, you will also be greeted by warnings asking you to not cross a certain line while on the beach. It is also believed that this beach was for long used as a burial ground, therefore, being the resting place of tortured souls. There have also been reports of people disappearing mysteriously and having never been found again. If you love the paranormal you would definitely have the time of your life. The black sand on the beach is not only enticing but also creates a mystic aura to the sae which is hard to resist.
Now you know where to spend your next short getaway! Have a happy holiday!