1. Oranges are not just good for eating
These amazing fruits can be used to fight off pests like silverfish. They can bear the fragrance of citrus. Make your very own orange spray to fight off these bugs.
For this, you will need a spray bottle, peels of orange and white or apple cider vinegar. Peel the orange and put those peels in a jar. Add the vinegar. Store it in a cool, dark and dry place for about two weeks. Transfer this to the spray bottle. Now you have an instrument to ward off ants, termites, silverfish and all other bugs.
You can also use it as an anti-mosquito cream. Just rub the peel over your skin. The mosquitoes would not even like the idea of coming near you.
2. If your carpet got dirty and a stain has formed, we have you covered
A good cleaning hack would be to use vinegar and cornstarch. Both of them I tbsp and 1 tbsp in amount. Make a paste out of them. Rub it over the star and wait for it to set. After two days you may remove this paste. And behold! You have a clean carpet. To stop dirt from entering your house, you may also make use of water-absorbent doormats.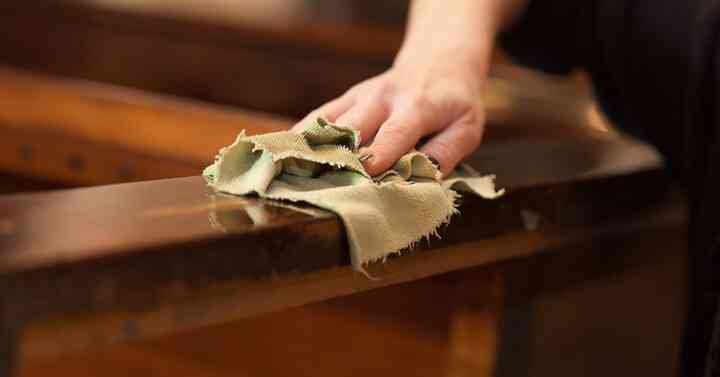 3. Monsoon is a season where droplets of the waterfall from the sky
Water might corrode or destroy your furniture. So how can you deal with it? Cover your furniture with a waterproof coat. Here is how you can DIY it.
You will require steel wool, linseed oil and turpentine. Mix linseed oil and turpentine in a ratio o 2:1. Polish the surface of your furniture with steel wool before applying the mix with a soft cloth. Rub it good. Be cautious of any spillage. Also, make sure that you do not expose the surface of your furniture before it has dried.
To further protect your furniture, push all of them away from the walls. This way, they will not absorb moisture from the walls. You can use silica balls or dried neem leaves to prevent the growth of moisture and fungus.
4. Is your house prepared for the upcoming showers?
If not then start by filling in the gaps and crevices on your walls as well as floors with a mixture of Plaster of Paris or cement. You can later call for professional aid to help you with this. Line the gaps between sliding windows with rubber to prevent any water from entering your house.
5. Lace curtains are the best when it comes to rain
The clouds already dim the lightening, so heavy curtains of summer have no requirement hanging to the window. Take them off and go for lace or curtains which are comparatively lighter. They are easier to wash, as well. If you do not wish to go for lace, you may choose translucent fabric such as georgette or chiffon.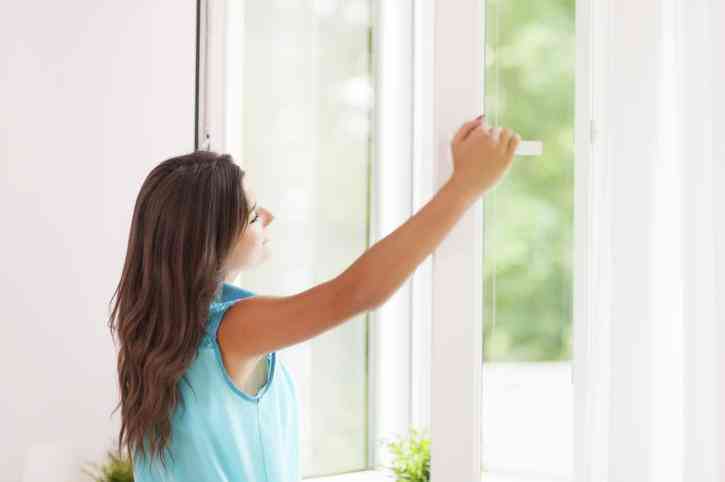 6. To get rid of humidity and wetness, which is a good environment for bacterial growth, open up the windows when the rain stops. This is a good measure to prevent bad smell from developing in your house.
7. Camphor or silica gel absorbs moisture, neem keeps silverfish away, and clove fights away insects. They all spread a warm fragrance around too! You can even consider adding a China or low voltage bulb in your shoe cupboard to fight off the moisture developing inside it.
8. It is a known fact that during rain, wood absorbs moisture
And many houses have doors made of the material. To battle this con of having wooden doors, rub sandpaper against your doors or any wooden material after you notice they have swollen up.
9. Do not dry your clothes indoor
There is high humidity level inside the house due to drying clothes inside the house. Try to dry when them outside whenever possible or invest in a tumble dryer. They reduce the moisture content from the clothes. Toss in a few tennis balls or a towel helps fluff up the heavier articles and hence, reduce the drying time by removing all those lumps.
10. Keep your appliances unplugged whenever you are not using them
You can place silica gel near them so they could absorb any moisture. This way, you can prevent any unwanted malfunction or electrocution. You should especially do this when there is a thunderstorm.
11. Rain is time for bright colours
Use bright colours to decorate your house and wear bright colours. Lighter shades tend to be difficult to clean, so they are not the best thing during the season when potholes are filled, dust is flying, and things can get dirty too quickly. Keep the colours intact by adding a little salt in the washing machine when you are about to wash the clothes.
12. Even if the sun is hiding behind the clouds,
its harmful effects linger in the air. Do not forget your sunscreen. Buy one with SPF 15 or higher. It is very vital as it helps prevents diseases like skin cancer, unwanted tan, skin rashes or skin burn.
13. Use a moisturiser before you apply concealer. It makes your skin look radiant and supple.
14. During monsoon, hair has this tendency of becoming frizzy, dry and tangled. Use a cotton towel or T-shirt to dry your hair. Use mayonnaise for deep conditioning to make it look shinier and glossier. It helps repair damaged hair. You may use egg white as a hair mask, too!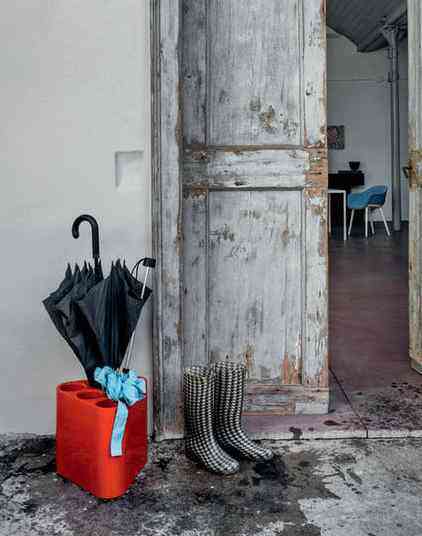 15. Good hairstyles during summer include buns, side braid, French braid or fishtail.
16. Exfoliate and scrub your feet to get rid of mud, dirt and bacteria. This will reduce your chance of getting infected as during monsoon. It is usually the feet that have to bear the burn.
17. Keep your electronic devices in zip lock bags to protect them from water.
18. Now this hack might not always work, but if it works then oh well! Repair your wet phone by keeping your damaged phone in a bag of rice. It will absorb the moisture and fix your phone. Of course, make sure you do not cook and eat the rice you used. Radiation is an actual thing.
19. To avoid cold, take a sip of hot lime water. Add ginger and honey into the mix as well.
20. Vegetables and fruits lose their freshness instantly during the season. Use open baskets to store them as it allows moisture drainage rather than storage.