We collected the 10 most reputable digital marketing certifications, which have a considerable influence among marketers in the whole world, for absolutely free.
With the evolution of the internet, marketing is in constant transformation to meet the market's needs and face the challenge of attracting millions of Internet users. This has not gone unnoticed by large companies, small businesses, and entrepreneurs, who see digital marketing as the perfect opportunity to attract customers.
Therefore, one of the biggest hurdles that companies face, whether large or small, is to stand-out themselves from their competitors with winning digital marketing strategies.
Marketing professionals are very clear about constant training is essential to keep up with market trends. And luckily, there are many digital marketing courses on the internet, taught by cutting-edge professionals and approved by top world universities.
You finally decided to learn more about digital marketing. But here the real questions are: How to choose the ideal course with so many options available? Which ones really deliver what they promise? What certifications will guide me about various important marketing tactics?
Indeed you asked yourself that when you found so many options available in the search engine, and it is no wonder: Taking a digital marketing course is a process that should not be taken lightly; that is why before starting a course, you must choose the one that best suits your needs.
We set out to create a list of digital marketing courses that you cannot overlook for any reason. They are the most reputable certifications among professional marketers for their very complete curriculum and excellent explanation. So let's get started –
01. Fundamentals of Digital Marketing By Google Digital Unlocked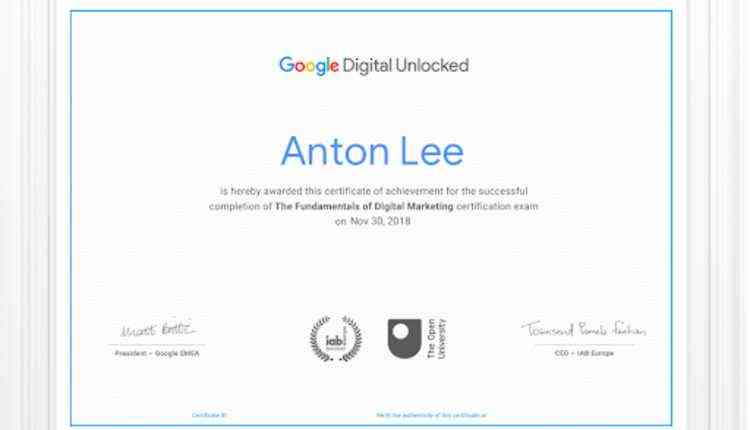 Google tools are the bread and butter in the world of digital marketing, so having a learning platform like Google Digital Garage represents an opportunity that will allow you to acquire knowledge that will undoubtedly be valuable to you.
Google Digital Garage is a place where you can boost your skills! Google started it as a project in collaboration with MEIT. It offers excellent free training by video tutorials with the most valuable Google certification.
Fundamentals of Digital Marketing has 26 modules and a 40-minute final exam. This is one of the most complete digital marketing courses you will find on the internet. And also, it is endorsed by Google. Here's the full Digital Marketing syllabus offered by Google:
Opportunities in the online world.
First steps to online success.
Develop an online presence.
Plan your business strategy online.
The world of search engines (SEO).
Get search engines to find you.
How to take advantage of search engines.
Promote your company in search engines (SEM).
Improve your search engine campaigns.
Promote your business locally.
Get your customers to find you online.
Promote your company on social media.
Immerse yourself in social media.
The mobile world.
How to get the most from mobile devices.
Start applying content marketing.
Connect via email.
Promote your business on other websites.
Delve into display advertising.
Get the most out of your videos.
Discover the statistics of the web.
Be successful with web statistics.
Convert data into statistics.
Create an online store.
Sell ​​more on the internet.
Internationalize your business
Read more: How can you use Digital Marketing to Grow your Business in India.
02. Digital Marketing By Facebook Blueprint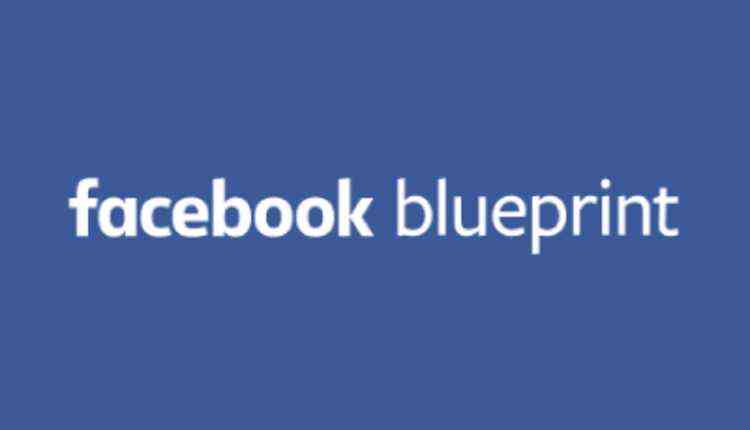 You can also learn the main aspects of Digital Marketing in the Digital Training Hub, a program started by Facebook! Facebook Blueprint is a training centre, Digital Training Hub and Startup Training Hub were both launched by Facebook on 22 November 2017.
You won't get many courses here at this time! But the "Digital Marketing Course" is available even in the Hindi language! So if you feel comfortable in the Hindi language, it is the best platform for you.
In each chapter of this course, you will find 4 lessons. And all these lessons are explained easily with detailed instructions. You can grab it without much scratching your brain!
At the end of each lesson, you will face some questions related to the lectures! You will have to answer them correctly. Unless you don't submit the right answers, you can not unlock the further lessons!
All the lessons in this course that you should learn,
Introduction
Audience
Content
Optimization
So go and learn to increase your knowledge…
03. Hubspot: The Pioneers of Inbound Marketing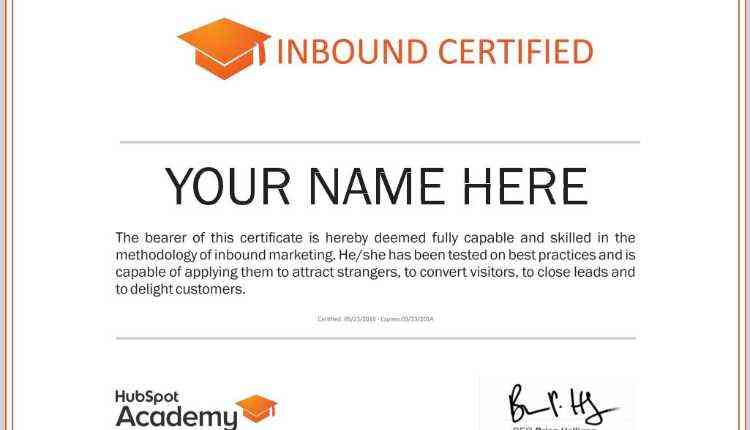 This digital marketing course is centred around the Inbound method. It is ideal for learning how to create a strategy from scratch.
Provides methods for creating content and promoting on social networks (attracting traffic). It shows how to convert strangers into potential customers (conversions) and explains the keys to sustain those leads and increase the rate of closings.
The MOOC consists of 11 lessons and a one-hour final exam.
The content offer is quite attractive; it includes information on:
Inbound Marketing basics.
How to create a long-term content strategy.
How to create blog posts.
How to create sets of themes and pillar pages.
Basic aspects of promotion on social networks.
How to create a strategy with conversational marketing.
Conversion strategies.
Lead nurturing basics.
How to align the Marketing and Sales teams.
How to create a customer-oriented marketing strategy.
04. Hubspot: Email Marketing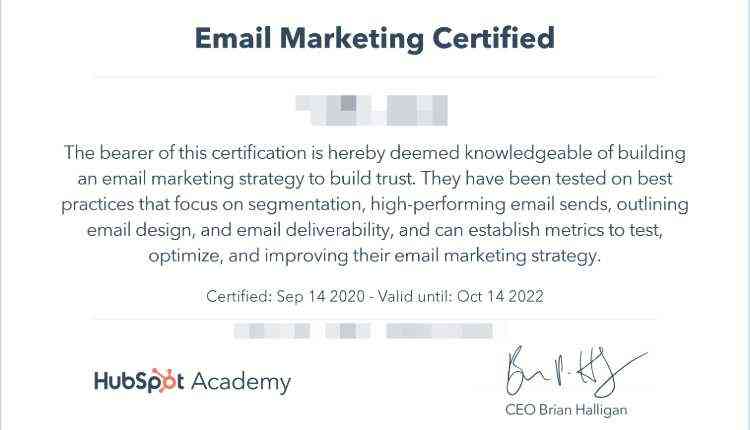 95% of users actively use their email. In fact, according to data from Hubspot, the mailing is 40% more efficient than Facebook and Twitter combined. With an ROI that surpasses 4300%.
Email marketing creates a higher open rate when the campaign follows inbound best practices, such as market segmentation and email personalization.
There are 9 lessons, 27 videos, and 9 questionnaires, which take 3 and a half hours. The course contents are as follows:
Create a segmentation and contact management strategy.
How to send the correct email to the right person.
Create a high-performance email.
Evaluate delivery metrics.
How to create an attractive design.
How to run shipping tests.
Lead nurturing by email.
05. Content Marketing by Hubspot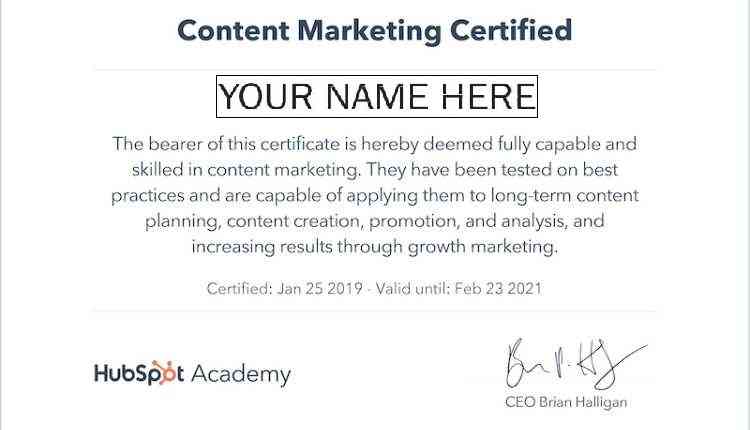 This course offered by the Hubspot Academy is honestly a complete syllabus on how to create content strategies that win and accompany the Buyer Persona through the full purchase cycle.
You will discover how to create content for each stage of the Buyer Journey, ways to recycle publications, and the design of main pages. They also added a module on video marketing and another on guest blogging that greatly helps SEO.
The Content Marketing certification course consists of 11 classes and a one-hour final exam:
The power of storytelling.
Building a content creation framework.
Planning a long-term content strategy.
Generating content ideas.
Creation of a quality blog.
How Hubspot uses blogging to rank # 1 on Google.
Expand content through reuse.
Create topic groups and pillar pages.
How to create a successful video marketing strategy.
Build an SEO-powered guest blogging strategy.
How to effectively promote content.
Performance measurement and analysis.
Read more: Content Marketing: Marketing that Adds Values to Services and Businesses.
06. Search Engine Optimization (SEO) By Hubspot Academy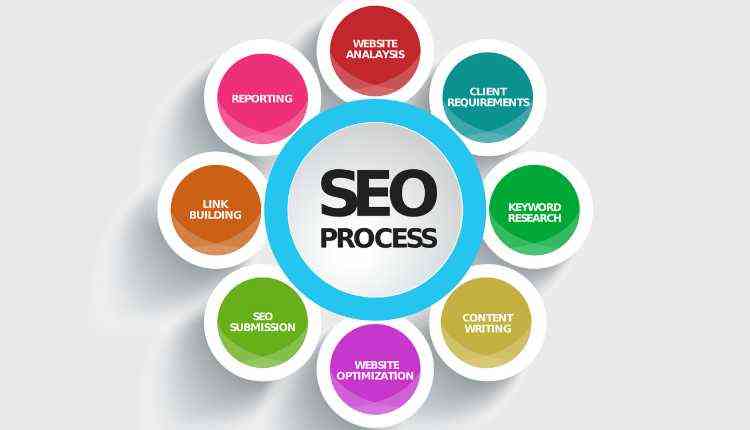 This is one of the most needed digital marketing courses for content strategists this year. SEO positioning is key to attracting qualified leads and implies optimizations linked to the production of blogs.
In this course offered by Hubspot Academy, you will gain the knowledge to apply SEO and use the best practices to get visible digitally. More, you will discover how to estimate and improve SEO, how to create backlinks to enhance visibility in search engines, and the keys to rank on Google.
In total, there are 4 lessons and more than 21 videos. The total duration of the course is 1 hour and 36 minutes.
How to design an SEO strategy that suits your business.
Linkbuilding for SEO.
How Hubspot uses blogs to rank on Google.
Build a guest blogging strategy for SEO.
07. Google Analytics by Google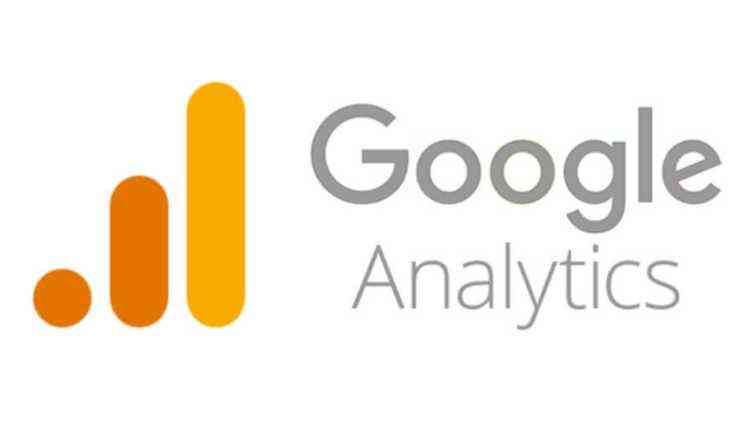 Mastering Google Analytics is crucial to measure the performance of the approach. The tool gathers essential data on the influence of our content and how well-received by the audience.
It also reveals who our audiences are and where they come from, traffic acquisition channels, and busiest hours. Knowing how to study and interpret all this data is essential to make the right decisions.
The course comprises four modules: Google Analytics for Beginners, Advanced Google Analytics, Introduction to Google Analytics 360, and Google Tag Manager basics.
Google Analytics for Beginners teaches the basics of tracking codes, data filters, and dashboard settings. It also delves into the reading of reports on "audience", "acquisition" and "behaviour". In total there are 4 units:
Google Analytics configuration.
How to navigate Google Analytics?
How to interpret the audience, acquisition and behaviour reports?
Campaigns and conversion tracking.
Google Analytics Advanced explains how to gather and analyze data to build performance reports. It also dedicates an entire lesson to techniques for segmentation and analysis of results. This course ends with a valuable introduction to remarketing. There are 17 lessons grouped into 4 chapters:
Processing and data collection.
Create custom metrics.
Advanced analysis techniques and tools.
Introduction to remarketing and dynamic segmentation techniques.
08. Google Adwords By Google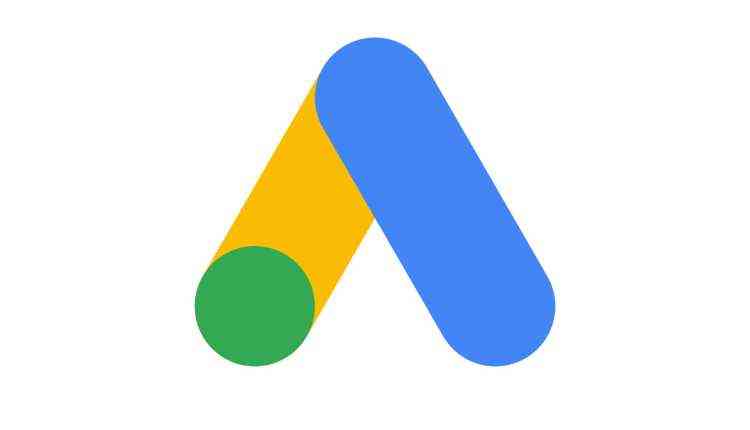 In digital marketing, visibility is everything. The more they see you, the more traffic you will have.
However, organic SEO demands a long time to get established. To save time and take benefit of the flow of users who make queries on Google, the best option is to spend on Adwords.
For your knowledge: Adwords is the advertising method of Google. It guarantees that our website appears first for specific keywords.
To explain all the features of Google Adwords, the course has four certifications: Google Search Advertising, Google Ads Display Advertising, Google Ads Video Advertising, and Shopping Ads.
Let's see in detail the content of the search network advertising certification:
Develop your business with Google Ads.
Know the value of Google search.
Auction basics in Google Ads.
Get the right message across with text ads.
Show ads with search ad extensions.
Improve your efficiency thanks to automatic bids.
Reach more valuable customers with the Google Search Network.
Boost performance with optimization level.
Increase conversions with the performance planner.
09. Video Marketing by Youtube Creators Academy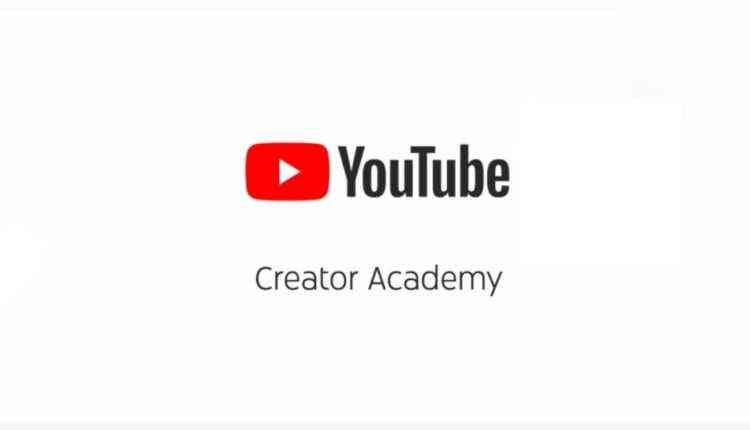 Video marketing is at its best. In recent years, video consumption has increased considerably. And now YouTube is the world's second most used search engine.
The YouTube Creator Academy has very comprehensive courses on channel growth, platform strategies, and organic positioning. They are available in multiple languages.
Some of the most popular lessons are:
Create quality content
First steps to create your channel
How to create an educational channel
How to create a video game channel
How to achieve long-term success on YouTube
Pre and post-production
Live broadcasts
360 ° videos and virtual reality
How to get found
Grow your community
How to make money on YouTube
Business on Youtube
Brand promotion
10. Competitive Keyword Analysis By Semrush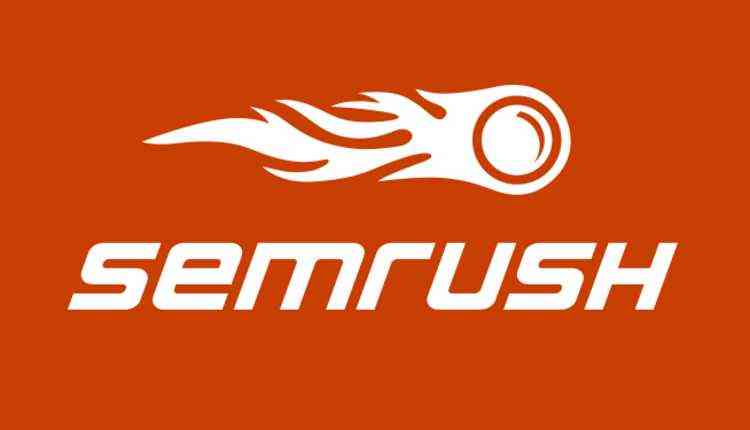 Keyword research is the foundation of a solid SEO plan. This course teaches you in detail how to do a competitive keyword analysis and pick easily positioned terms.
In total there are 8 lessons, and it lasts just one hour.
Market research and benchmarking
Organic search
Gap analysis
Benchmarking content
Keyword research
How to choose the easiest keywords to rank for
Final Words
Now that you know a little more about digital marketing courses, all it takes is to take the step and start the course that brings you closer to your goal. Digital marketing experts are going to be the most demanding career in the future! But remember that to specialize in a subject, it is not necessary to take every lesson that crosses your path: Before starting a course, analyze if its content meets your expectations, advantages, disadvantages, duration, etc.
Many digital marketing courses were not covered in the list, so we recommend you do your research, ask other marketers, and even read reviews and recommendations on the internet.