In recent years, medical advancements have taken the world by storm. Rightfully so as the fight with marauding illnesses is getting tougher and tougher moreover, our modern India leads the world in this regard and has carved a niche for itself by providing quality healthcare at affordable costs with the use of cutting edge technologies. The cost of the medical procedures done in India is a fraction of what is being done in the developed nations.
Yes we need to improve a lot, and there are still issues like poor healthcare spending and policies, but with whatever limited resources we have, our country has been able to emerge as a top healthcare destination.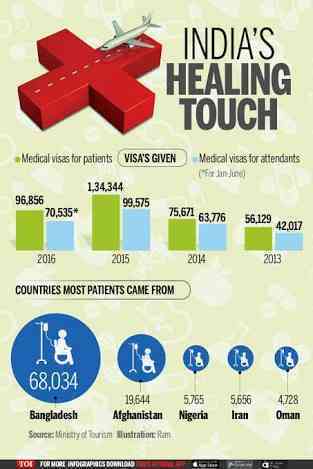 In this age of various maladies that are increasing day by day, the concept of affordable healthcare hinges on innovation to sustain itself and let's see how the procedure of bone marrow transplant is carried out in India
What 

is a Bone Marrow?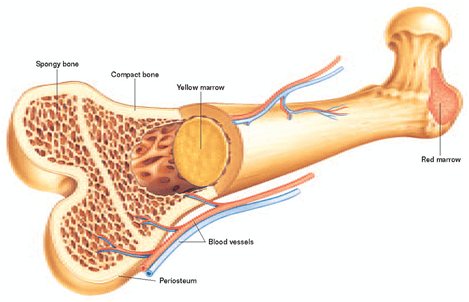 As you know, bones are the skeletal framework of our body, and these bones contain a spongy tissue inside them called the bone marrow which has stem cells of two types namely;
1. Haematopoietic stem cells which are blood-forming stem cells.
2. Mesenchymal stem cells, also known as marrow stromal cells which produce fat, cartilage, and bone.
Fact: Stem cells are immature cells that can transform into different types of cells later, such as the blood cells, which can be either RBC's, WBC's or the Platelets.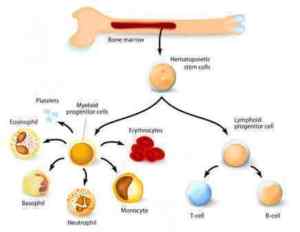 When is a Bone Marrow Transplant needed?
Bone marrow needs to be transplanted in the following cases:
When the bone marrow is damaged by a genetic disease process such as in Hurler's syndrome and adrenoleukodystrophy.
If the bone marrow is affected by disease such as leukaemia, sickle cell anaemia, aplastic anaemia.
To regenerate a damaged immune system.
To restore the normal functioning of the bone marrow after high doses of chemotherapy is given to treat a malignancy.
Definition: The procedure to replace damaged or destroyed bone marrow with healthy bone marrow stem cells is called a bone marrow transplant.
The procedure of a Bone Marrow Transplant:
Types of Bone Marrow Transplant:
1. Autologous transplant: Stem cells from the patient's body are used.
2. Syngeneic transplant: Stem cells received from an identical twin are used.
3. Allogeneic transplant: patients receive matching stem cells from their sibling, parent or an unrelated donor.
4. Umbilical cord transplant: Right away after the delivery of an infant, the stem cells are taken from the umbilical cord. As the process of differentiation has not yet set in, the problem of finding a perfect match is significantly reduced, thereby, mitigating complications.
Hence the donation of the umbilical cord by the parents to the cord banks needs to be encouraged as a proactive measure by the Government.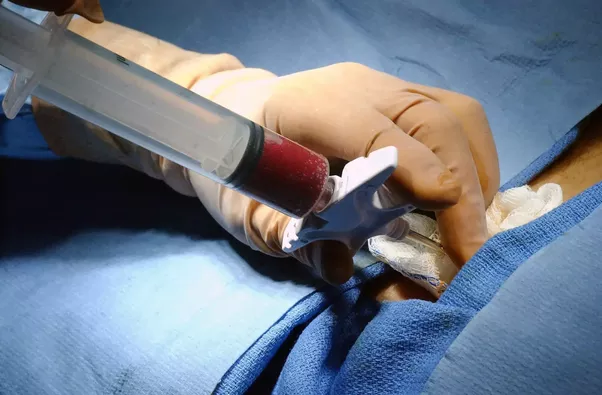 The bone marrow is harvested from the donor by a minor surgery done under general anaesthesia. This means the donor will be asleep and pain-free during the procedure. The bone marrow is removed from the back of both the hip bones or the pelvic bones. The amount of marrow removed depends on the weight of the person who is receiving it.
Infusion of Bone Marrow: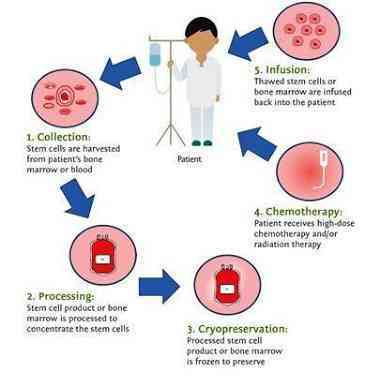 The infusion of bone marrow is a simple process that is performed at the bedside. The bone marrow product is infused through a central vein with the help of an IV tube over a period of several hours. Autologous products are almost always cryopreserved; they are thawed at the bedside and infused rapidly over a period of several minutes.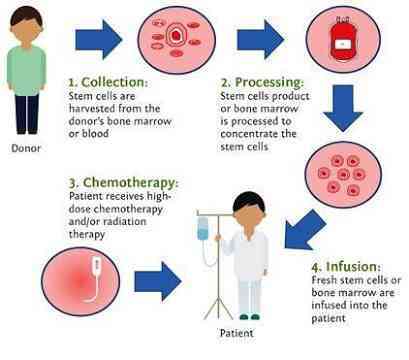 Timeline:
The initial few weeks are very important as there are high chances of complications and rejections of the transplant and so the patient needs to be monitored closely.
Engraftment occurs 2 to 4 weeks after transplantation- transplanted bone marrow begins to produce new white blood cells, red blood cells, and platelets in a process known as engraftment. From now on, the patient starts feeling better as the person starts recuperating.
Complete recovery of immune function can take several months for recipients who were transplanted their own stem cell and 1 to 2 years for patients receiving allogeneic or syngeneic transplants.
Full recovery of the patient in one or at most two years, depending on the case.
After which the patient is tested for any signs of malignancy, and if the test returns negative, then the patient is certified normal.
Cost of Bone Marrow Transplants worldwide:
USA $5,00,500 (INR 3,15,00,000)
UNITED KINGDOM $4,00,000 (INR 2,52,00,000)
FRANCE $3,50,000 (INR 2,20,00,000)
GERMANY $2,25,000 (INR 1,41,75,000)
TURKEY $1,00,000 (INR 63,50,000)
Cost of Bone Marrow Transplant in India: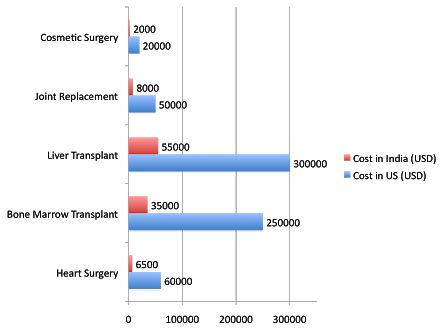 Bone marrow transplant cost in India is in the range of ($14,157- $55,055) in Indian rupees, the amount translates into Rs. 9 lakhs to 35 lakhs, which turns out to be the most affordable option. ence, India is the most cost-effective option for bone marrow transplant.
Let's now see the best hospitals to seek out a bone marrow transplant in India:
The Best Government aided-hospitals for Bone Marrow Transplants in India are:
1. Tata Memorial Centre (TMC), Parel, Mumbai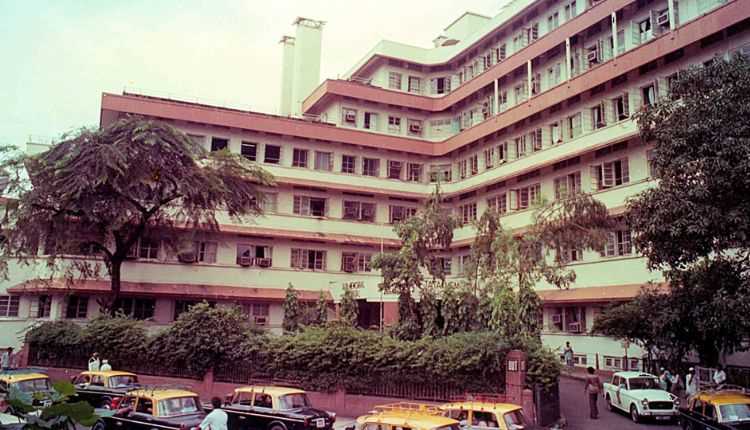 The pioneers of bone marrow transplant in India and the first transplant in India was done here in the 1980s.TMC is the best choice as it provides world-class treatment at the most subsidised fee possible. The only downside is it attracts a lot of patients and is therefore heavily crowded.
The best option for a bone marrow transplant.
The waiting process is long as many patients are already enlisted for this procedure.
The fraction of the cost charged in private hospitals.
2. All India Institute of Medical Sciences
in New Delhi (AIIMS)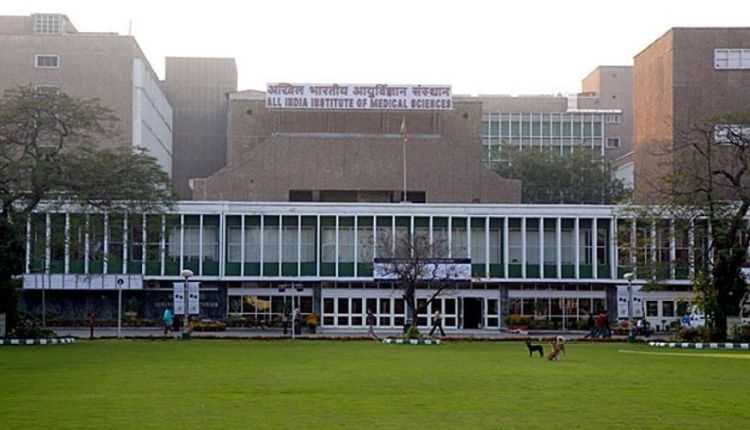 The premier institute of India which is heavily funded by the Government is a wise option as it provides for a transplant at highly subsidised fees which may be under five lakhs for certain autologous cases but again the rates depend on the patient's severity.
Higher rate of a successful transplant.
Being a top institution, the waiting list is sure to be lengthy.
Unlike the well-developed private players, the Government hospitals are just starting to set up the advanced facilities needed for bone marrow transplant in which some states have taken the initiative,
3. Rajiv Gandhi Government General Hospital, Chennai
In Tamil Nadu, a bone marrow transplant is offered free of cost under the state health insurance scheme, at the Rajiv Gandhi Government General Hospital, Chennai, but this scheme is offered only for the residents of Tamil Nadu.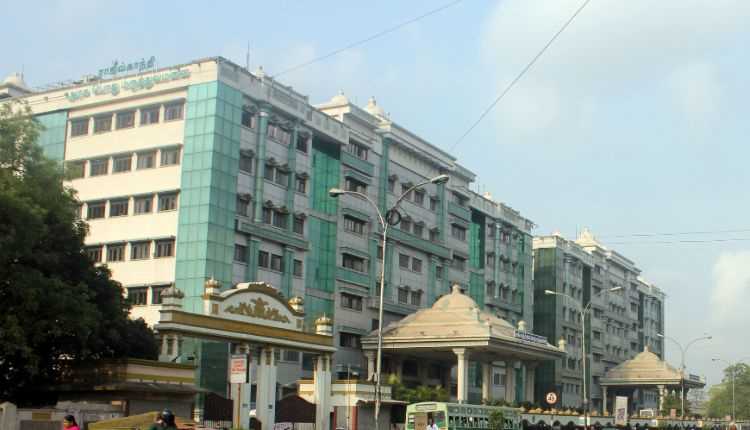 4. Regional Cancer Centre, Trivandrum and other state hospitals 
In Regional Cancer Centre, Trivandrum a BMT ward was set up in 2007, and the cost has been kept under five lakhs.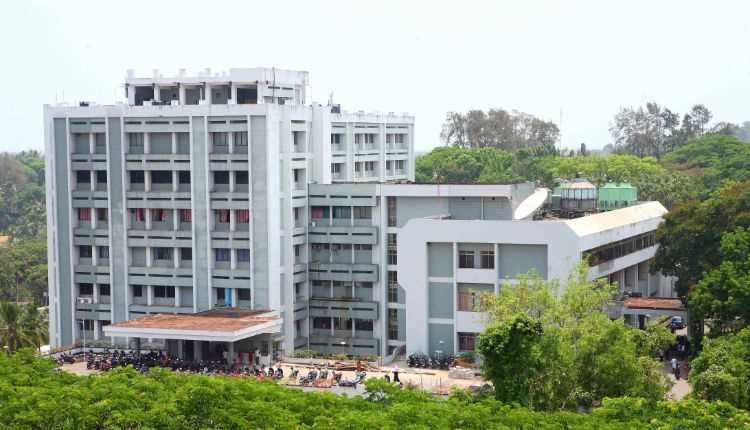 In Rajasthan and Haryana bone marrow transplants now costs just up to Rs 7– 8 lakh with forty per cent reduction from the standard prices due to government schemes.
In other government hospitals, there isn't much provision for this complex surgery and the only option left is to seek out the private players.
Best Private hospitals for Bone Marrow Transplants in India are:
1. Christian Medical College (CMC), Vellore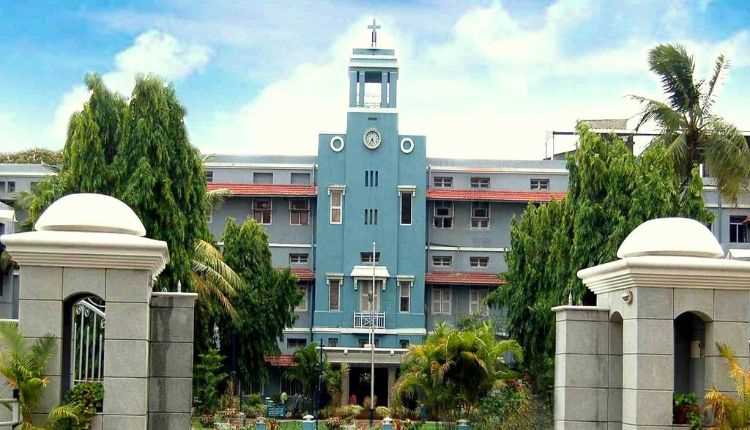 The famed CMC Vellore is one of the pioneers of Indian healthcare and has remained the epitome of dedication and service, CMC's Haematology Department started it's Bone Marrow Transplant (BMT) program in 1986 and has successfully completed many procedures. It has highly dedicated specialists and top-notch medical equipment at its disposal moreover, it was CMC which revolutionised BMT by cutting down the prices of transplant procedure by eighty per cent through its innovation and research.
The largest bone marrow transplant centre in the country as of now.
The average cost of a transplant would roughly be about 20-25,000 US Dollars.
Subsidised fee for economically weak patients at the discretion of the hospital.
2. Apollo Hospital, Chennai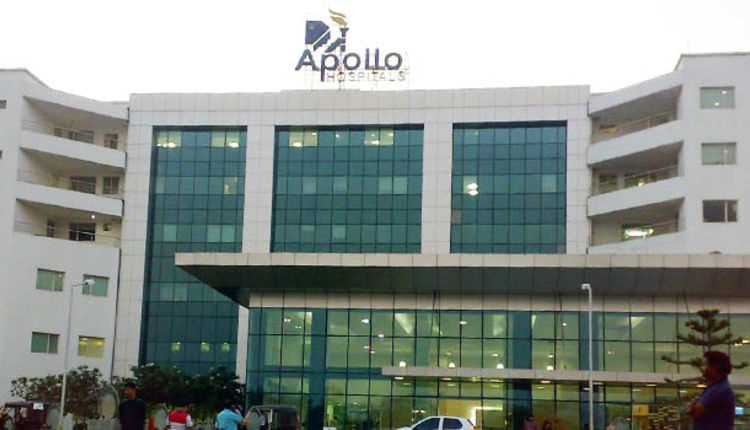 One of the best cancer hospitals in India and Apollo Chennai has performed the highest number of bone marrow transplants amongst all the Apollo hospitals. High-class facilities are the forte of this centre and are one of the largest private hospitals; it is not exactly known to be cheap as the treatment is world-class.
Highly qualified specialists and premier facilities
High cost
Good care.
3. Apollo Indraprastha Hospital, Delhi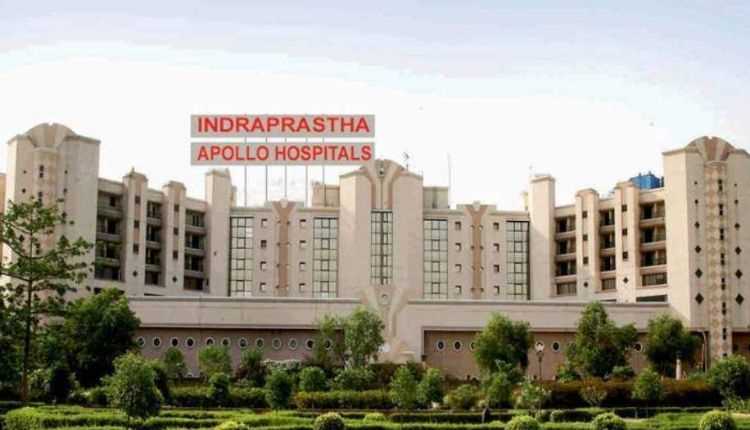 It is one of the best multi-speciality tertiary acute care hospitals in India with over 700 beds and the most sought-after destination in the SAARC region for healthcare delivery, it is one of the best options at Delhi, but the cost is high as the facilities provided are of premium class and it is the best option for heart-related ailments .
Most reasonable choice if you are looking for a hospital in Delhi.
Six bed dedicated to the Bone Marrow Transplant Unit with stringent infection control practices.
High cost.
4. Fortis Hospital Mumbai, Mulund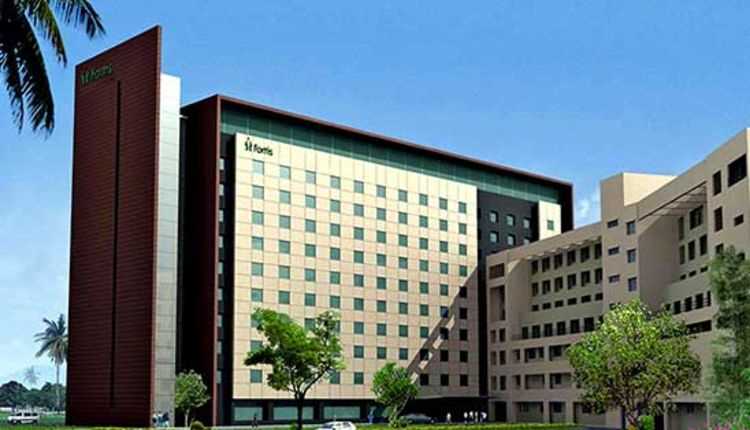 One of the most renowned cancer care hospitals in Mumbai, with cutting edge technologies it has managed to lower the costs of a bone marrow transplant. Hence this is a sought after centre for bone marrow transplant.
A big name in cancer care and is an emerging bone marrow transplant centre.
Affordable and advanced procedure.
5. S.L. Raheja Fortis Hospital, Mumbai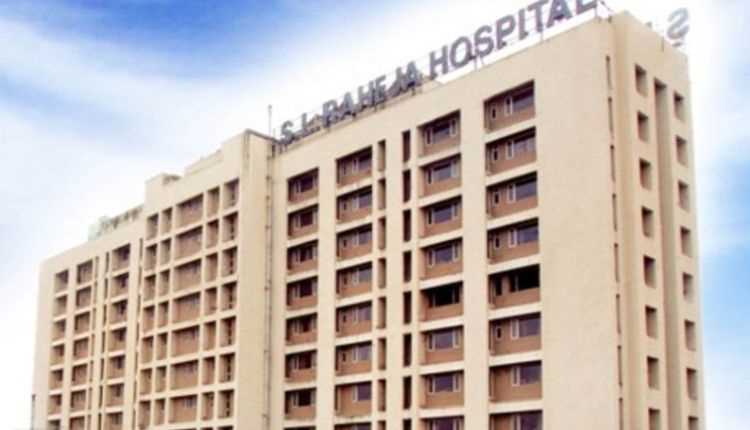 The hospital is known as the centre of excellence for oncology and diabetes, but they are also famous for other comprehensive major treatments like bone marrow transplant. The pioneer in the field of bone marrow transplant in India, Dr Suresh Advani provides consultation here, making it a top destination for bone marrow transplants.
World-class technology and innovation team.
Services of Dr Suresh Advani.
Affordable treatment but the infrastructure is not well maintained.
6. Kerala Institute of Medical Sciences (KIMS), Trivandrum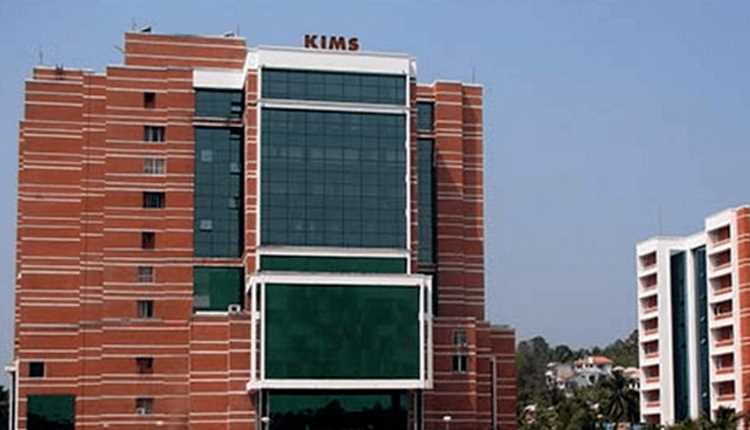 A sophisticated multi-speciality hospital with advanced technologies and a team of specialists with many years of experience. KIMS is a well-known name in the field of oncology and is a prominent hospital which specialises in bone marrow transplantation. It has 650 beds and is mostly sought for cancer care.
Good specialist team.
Good tertiary care hospital but not the best in the country.
7. Medanta, The Medicity Hospital, Gurgaon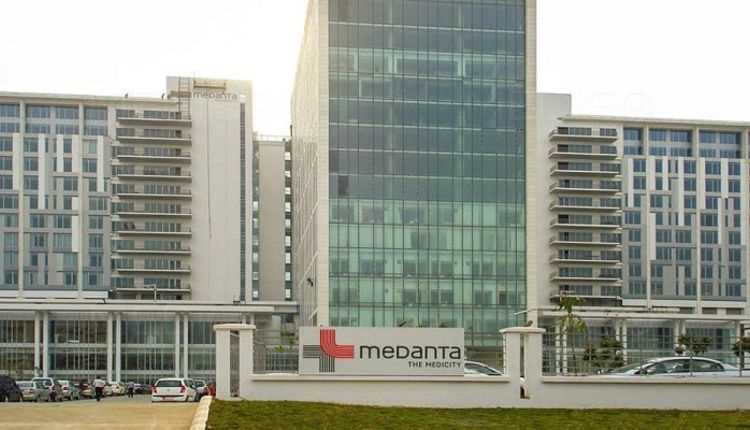 Medanta is one of the largest multi-super speciality hospitals in India which was founded by the eminent cardiologist Dr Naresh Trehan it has six centres of excellence and houses 1,600+ beds and houses facilities for over 22+ super-specialities all in a single campus.
A well-established name
cost estimate 20 lakhs and upwards, hence it is expensive.
In addition, there are many private hospitals that have done commendable work in bone marrow transplant such as:
Manipal Hospital, Bangalore.
Kokilaben Dhirubhai Ambani Hospital Mumbai.
BLK Super Speciality Centre, Delhi.
I hope this article was useful and has given you some idea about the bone marrow transplant procedure done in India.
Disclaimer: This blog is written for educational purposes and for knowing the exact cost of the treatments, please consult with your physician and the respective institution also there are various subsidy schemes available for treatment from the PM's funds, CM's fund and Tata financial grant etc.; for which, please contact the respective authorities. I wish you all a good health and praying for long life. God bless you.