David Tennant is a highly acclaimed Scottish actor known worldwide for his charming portrayal of the Tenth Doctor in the hit TV series Doctor Who. However, Tennant's acting career extends far beyond his iconic role as the Doctor, with a diverse portfolio of TV shows, movies, and stage productions. In fact, Tennant's acting prowess has earned him numerous awards, including the prestigious International Emmy and BAFTA Cymru Award. From his breakout role as Casanova in the BBC drama of the same name to his recent turn as demon Crowley in Amazon Prime's Good Omens, Tennant has wowed audiences with his versatility and talent. In this article, we'll explore some of David Tennant's top non-Doctor Who roles and celebrate the breadth of his impressive career.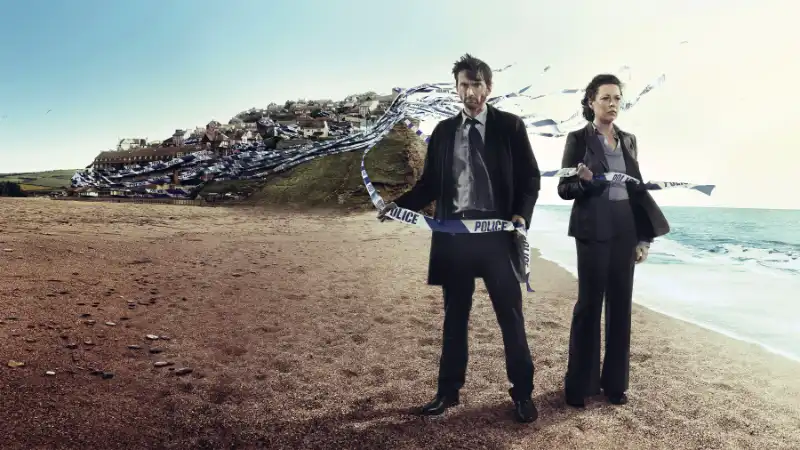 1) Broadchurch
Broadchurch is widely regarded as one of David Tennant's most compelling shows, showcasing his versatility as an actor beyond his Doctor Who persona. Created by Chris Chinball, the British mystery drama boasts an impressive cast, including Olivia Colman, Phoebe Waller-Bridge, and Jodie Whittaker, among others.
Set in the idyllic town of Broadchurch, the show follows the investigation of the murder of 11-year-old Danny Latimer, which sends shockwaves through the tight-knit community. Tennant stars as Detective Inspector Alec Hardy, while Colman plays his colleague and friend, Detective Sergeant Ellie Miller. Despite a rocky start, their relationship blossoms into a beautiful and nuanced friendship that is a highlight of the series.
Over the course of three seasons, Broadchurch explores the emotional toll of violent crime on both victims and investigators, as well as the complex web of relationships that underpins the town's seemingly idyllic façade. The show's cinematography is as hauntingly beautiful as it is eerie, with shots of the picturesque seaside town underscoring the duality of its outward beauty and inner darkness.
Tennant's performance in Broadchurch is a masterclass in understated intensity, as he brings both gravitas and vulnerability to the role of the flawed yet doggedly determined detective. His portrayal earned him a TV Choice Award, cementing his status as one of Britain's most gifted actors. With its gripping storytelling and standout performances, Broadchurch is a must-watch for fans of crime drama.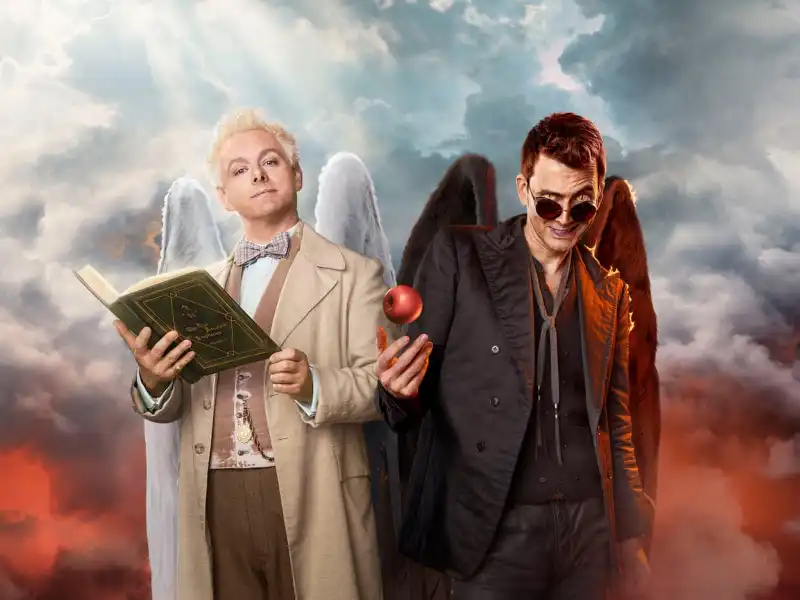 2) Good Omens
Good Omens is a television series that premiered in 2019, based on the novel of the same name by Neil Gaiman and Terry Pratchett. The show is a fantasy comedy that follows the story of an angel and a demon who form an unlikely friendship to prevent the end of the world.
The series is set in a world where Angels and demons exist and are fighting each other, which will cause Armageddon, the end of the world. Among these angels and demons are Aziraphale, a fussy and awkward angel played by Michael Sheen, and Crowley, a loose and careless demon played by David Tennant.
The duo forms an unlikely alliance to stop Armageddon and the destruction of the earth. They are forced to work together against their respective organizations, hell, and heaven, to find an 11-year-old boy who is the Antichrist and the bringer of Armageddon.
The show has been praised for its cast, which includes David Tennant, Michael Sheen, John Hamm, and Benedict Cumberbatch, among others. David Tennant's portrayal of Crowley has been particularly well-received, with his performance stealing the show and making Crowley a fan favorite.
One of the main strengths of the series is its ability to blend serious and comedic tones. The show manages to portray something as serious as the end of the earth and the rise of the Antichrist as a comedy, yet convey its meaning without ambiguity. This is in part due to the show's excellent comic timing.
The series has been renewed for a second season by Amazon, which is highly anticipated by fans of the show. Good Omens is considered by many to be one of the best adaptations of a novel to a television series, as it manages to stay true to the source material while also being an entertaining and engaging show in its own right.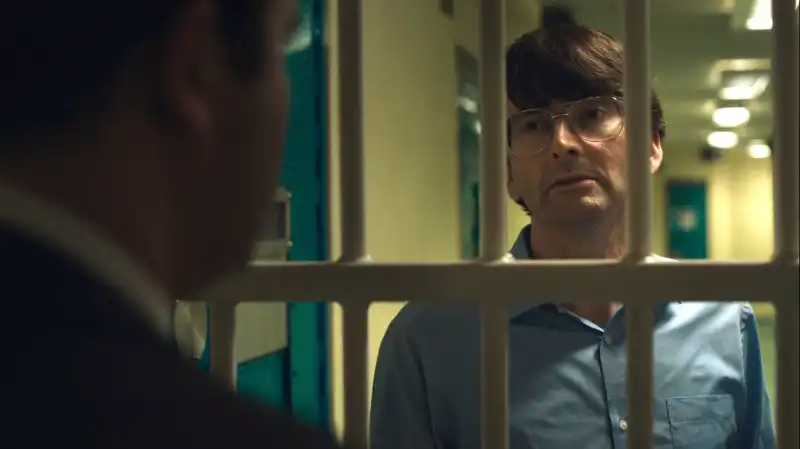 3) Des
Des is a BBC mini-series based on the book Killing for Company by Brian Masters. It is based on the arrest and proceedings of the 1983 Scottish serial killer Dennis Nilsen. David Tennant plays the lead role as Des in this chilling series. The story is perfectly divided into three parts, the discovery, and the subsequent arrest, as well as the police trying to gain information out of him, then the police preparing to charge Des, and finally, the media circus, trial, and verdict. Brian Masters, played by Jason Watkins, is an excellent addition to the series. All the cast's performances are wonderful as they play their roles right, the backgrounds used and the subtle background score make the series even more disturbing. Easily considered one of his Top Non-Doctor Who Roles, David Tennant won the prestigious International Emmy award for Best performance as well as the National Television award for Outstanding Drama performance for Des.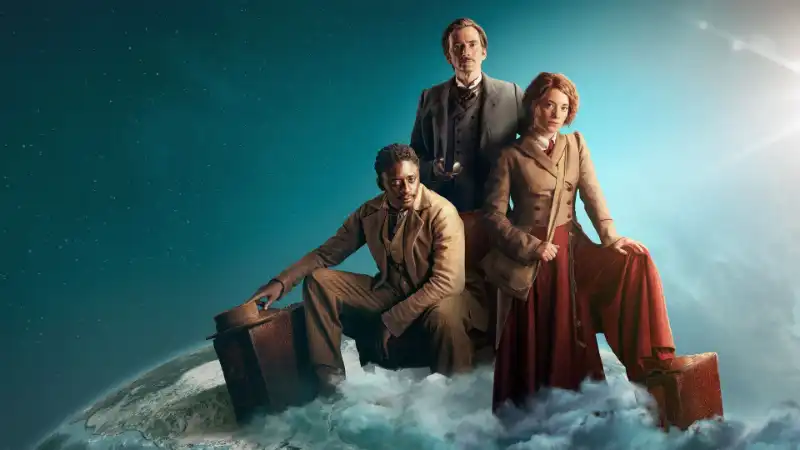 4) Around the World in 80 Days
Around the World in 80 Days is an adventure series based on the famous Jules Verne novel of the same name. The series revolves around English aristocrat Phileas Fogg (David Tennant), who, following a ridiculous bet, decides to travel around the world in just 80 days. Fogg is accompanied by his valet Passepartout (Ibrahim Koma) and aspiring journalist Abigail Fix (Leonie Benesch), who hopes to find her big break by reporting on this incredible journey.
This eight-episode series not only showcases the brilliant journey that was masterfully described by Verne in his novel but also covers the lives of the main characters. Around the World in 80 Days covers important themes like racism, sexism, bullying, the hypocrisy of the British ruling classes, and police brutality. The series also uses an island as a metaphor to depict isolation.
Unlike the original novel and the 1956 movie with David Niven playing the lead, Fogg (David Tennant) is not a timid snob. Instead, he accepts his flaws, learns, and becomes a better version of himself. This character development is wonderfully depicted and well-performed by Tennant. Other characters also show character development, like Passepartout, who isn't a doormat dragged around by a stuffy British man. Instead, he is smart, multilingual, and has his own motives for the journey. Abigail, too, isn't a silly caricature but is actually a brave young woman trying to break through misogynistic Victorian traditions and culture.
The series has a memorable musical theme and soundtrack, and the costumes are accurate. Tennant as Fogg shows his emotional range, comedic timing, and boundless energy and has been nominated for Best Actor in a TV Series Award at the National Film awards.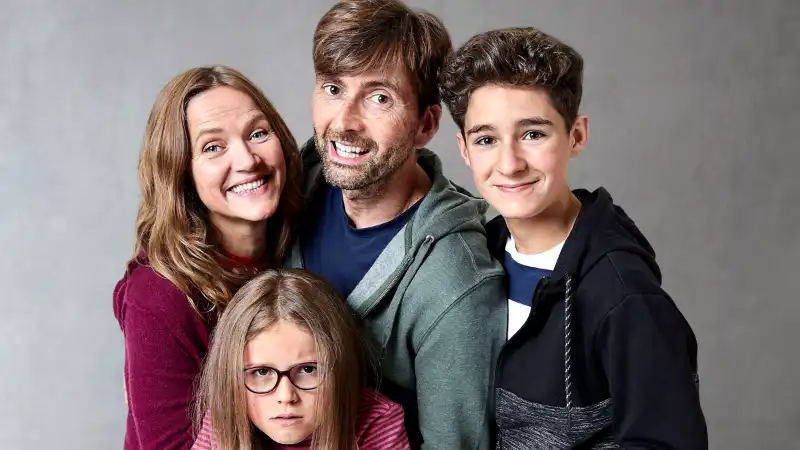 5) There She Goes
There She Goes is a British emotional-comedy drama series created by Shaun Pye, who was inspired by his own experiences with his daughter who had a chromosomal disorder.
The series follows the life of the Yates family as they deal with their daughter Rosie Yates (Miley Locke), who suffers from an extremely rare chromosomal disorder. Simon (David Tennant), Emily (Jessica Hynes), and their oldest, Ben, all learn and navigate their lives around the family's youngest member.
David Tennant's portrayal of Rosie's father, Simon, is very realistic and not sugar-coated at all. Simon uses humor as a defense mechanism against his anxieties about parenting.
The series is brutally honest in its portrayal of a family facing difficulties yet managing to find happiness in small moments. While David Tennant, like always, steals the show, this time it is Miley Locke who plays Rosie, who steals the show as she beautifully performs her scenes and conveys the right expressions.
Jessica Hynes plays the role of Rosie's mother with courage and a lot of patience. The show is brilliant and honest in its portrayal of what it's like to raise a child with disabilities. There are moments in the show that can make one emotional and angry, but there are also moments that make the viewer laugh out loud. The Guardian has rightly titled There She Goes as a "sensitive parenting comedy with a spiky edge."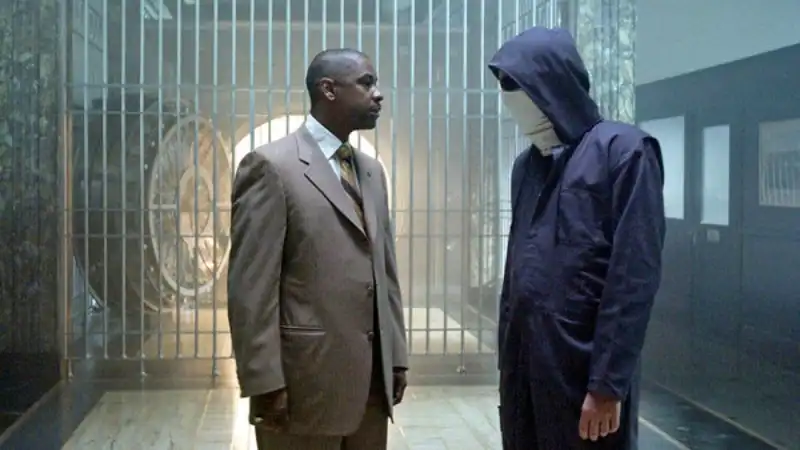 6) Inside Man
Inside Man is a four-episode BBC mini-series developed by Steven Moffat, the man who is often credited with reviving Doctor Who in 2005. It's a gripping thriller that will compel viewers to watch it all in one go. David Tennant plays the role of a vicar in a quaint English town who, in order to protect one of the young churchgoers, assaults and traps his son's maths teacher, Janice (Dolly Wells), in his cellar. As he and his wife contemplate this decision, their next step, and how it would affect their lives, a prisoner on death row in the US and an investigative journalist who had just met Janice get involved and try to find her, as she has gone missing.
Inside Man is one of those rare series where everyone does their job right, from Stanley Tucci, who plays the brilliant yet chilling criminologist Jeffrey Grieff, who is on death row for the murder of his wife and solves crimes to atone for his sins, to Lydia West, who plays the role of the investigative journalist, Beth Davenport, who is unsure of her own morals. Tennant steals the show with his acting as the vicar who has good intentions but takes the role of protecting people too far. He plays a man who thinks he is doing the right thing and doesn't entertain the thought that he is causing someone harm or that he is not doing the right thing.
The series ends on a contemplative note, suggesting that everyone is capable of being a killer, and a bad day is enough to bring out the madness.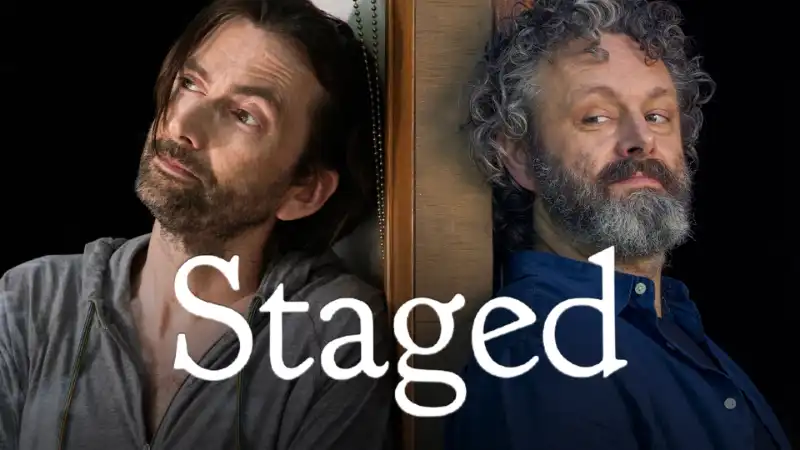 7) Staged
Staged is a testament to Tennant's range in drama and comedy. It is a comedy series filmed during the COVID-19 pandemic via videoconferencing, mainly between the lead actors David Tennant and Michael Sheen.
In the series, Tennant and Sheen play themselves as the pandemic has halted their play. The director Simon isn't ready to let go and plans to get the actors to practice their roles via Zoom to be prepared to perform when the lockdown ends. But nothing goes as planned, and chaos ensues.
The series also features the lead actors' spouses, Georgia Tennant and Anna Lundberg, along with occasional cameos by industry legends like Dame Judi Dench, Samuel L. Jackson, Simon Pegg, Nick Frost, Ken Jeong, among others.
David and Michael's chemistry makes the series even more interesting and funnier, as they engage in spats that occasionally get heated. They threaten each other or sometimes others with bodily harm and cuss out loud. It is hilarious to watch the actors lose their minds due to isolation as they seek each other only to realize that the other is no better.
Staged is hilarious and is a perfect solution to the lockdown blues, it is also an excellent stress buster. It is the British version of Keeping up with the Kardashians, only funnier and much more realistic.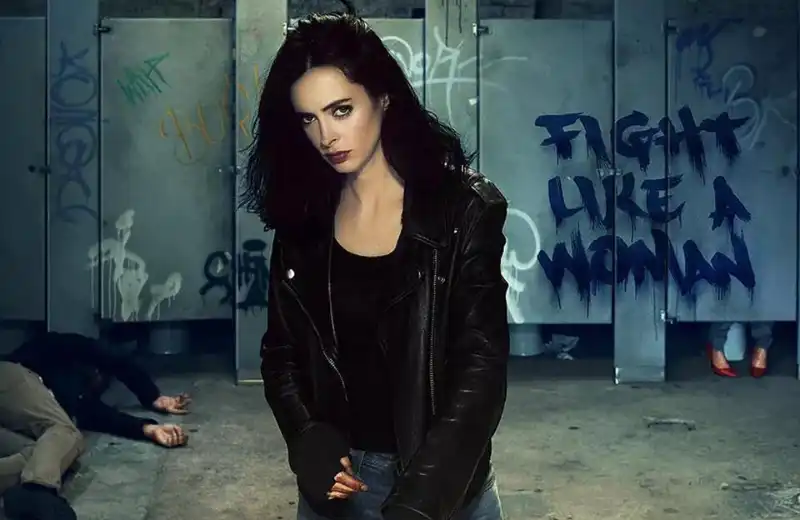 8) Jessica Jones
Jessica Jones showcases David Tennant's diverse acting portfolio and skills as he dives into the role of a powerful and chilling Marvel villain, Kilgrave. Despite appearing in only one season, Tennant manages to awe people with his acting prowess. The series will make viewers hate Kilgrave, perhaps a sign of a great actor who can make us love one role and hate him in another.
Jessica Jones follows the life of Jessica Jones (Krysten Ritter), who gives up being a superhero after her conflict with the mind-manipulating Kilgrave and starts a detective agency, only to cross paths with her abuser again. The series also features another Marvel superhero, Luke Cage (Mike Colter), who becomes Jessica's love interest.
Jessica Jones is a fast-paced thriller that always keeps the viewer on edge. Despite his appearance in only one season, Jessica Jones continues to be one of David Tennant's best shows. Even those who disliked the series watched it for his performance. Tennant as Kilgrave steals the show, he is spine-chilling and extremely powerful, and his actions leave the viewer disturbed and horrified.
Conclusion
In conclusion, David Tennant is an incredibly talented actor with a diverse range of roles under his belt. From his iconic portrayal of the Tenth Doctor in Doctor Who to his chilling performance as Killgrave in Jessica Jones, Tennant has proven time and again that he can captivate audiences with his acting prowess. Additionally, his recent work in shows like Staged and Good Omens have demonstrated his comedic timing and versatility as an actor.
With his impressive resume, it's no wonder that David Tennant has become a fan-favorite in the world of entertainment. Whether you're a fan of sci-fi, drama, comedy, or action, there's a David Tennant performance out there for you to enjoy. So, whether you're revisiting his past work or eagerly anticipating his next project, David Tennant is an actor that is definitely worth watching.