Everyone strives for success; it is the standard measure of achievement for many. It is common knowledge that sacrifice is an integral part of achieving success. This can mean sacrificing parties and leisure time for some, and cutting off relationships for others. Self-immolation is considered an absolute necessity in today's hustle culture. But when does it go too far? When do the cons outweigh the pros? When does one lose oneself in the process of attaining something? When is it time for one to take a step back, introspect, and consider whether achieving fame or possessing monetary goods is worth it?
In this article, we examine the price of chasing ambition in films. We will look at a few movies where the protagonists lose their edge and find themselves dug into a hole, struggling to find their true identity. Here are a few films where the protagonists go too far and forget about their environment, cutting off things close to them to obtain greatness.
1. Whiplash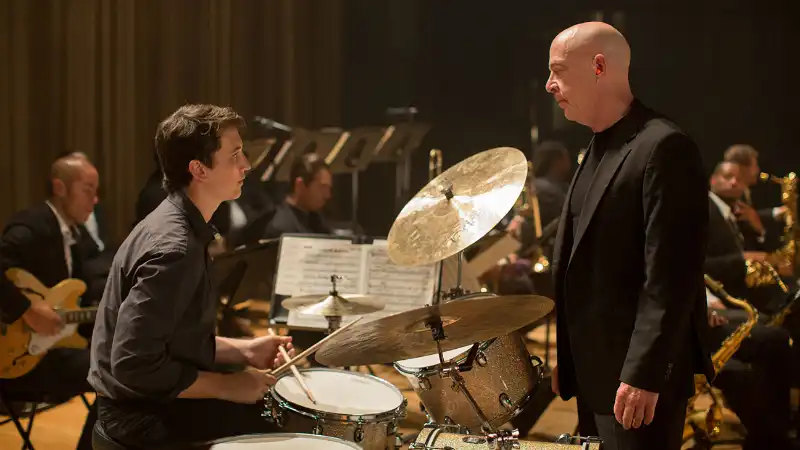 Whiplash is a perfect example of protagonists sacrificing their identity for success. Written and directed by American-French film director Damien Chazelle, the film is centered mainly around jazz but also appeals to the general audience with its gripping plot. Chazelle is best known for his work as the director of Whiplash, released in 2014, the mesmerizing La La Land released in 2016, First Man (2018), and his recently anticipated movie Babylon (2022). Whiplash shows how trying to achieve success can fill up one's mind, making the external environment void.
The film follows first-year student Andrew Neiman as he pursues jazz drumming at the prestigious Shaffer Conservatory in New York City to one day emulate his childhood hero, jazz drummer Buddy Rich. His instructor, Terence Fletcher, is notoriously harsh and abusive, slapping Andrew and yelling at him during the ensemble's rehearsal of "Whiplash," an original work by Hank Levy.
Andrew plays the drums intensively to impress Fletcher, and after a successful performance of "Whiplash," Fletcher promotes him to core drummer. However, Andrew is shocked when Fletcher quickly promotes another drummer from a lesser-known Shaffer band. Andrew regains the core position following a rigorous five-hour drill session on "Caravan" with Tanner and Connolly.
On the way to an upcoming competition, Andrew's bus breaks down, and he arrives late after forcing an impatient Fletcher to wait for him. He is hit by a truck upon arrival and, out of rage, assaults Fletcher onstage but is held by security and escorted out of Shaffer.
At his father's request, Andrew meets with a lawyer for the parents of Sean Casey, a former Fletcher student. After offering to testify secretly for Shaffer, Andrew causes Fletcher to be fired. Later, Andrew gives up playing the drums.
Several months later, Andrew joins Fletcher, playing the piano at a jazz club. Fletcher assures Andrew that the tunes will remain the same and invites him to play with his band at the JVC Jazz Festival. Andrew asks Nicole but finds out she has moved on and is with someone else. During the performance, Fletcher tries to jeopardize Andrew, which initially breaks him down. However, Andrew is fueled by rage, cutting off Fletcher and playing "Caravan." The movie ends with the end of the song.
Whiplash is a perfect example of a movie where ambition comes at a cost. Andrew initially had a simple dream of playing well, but his pursuit of greatness compromised his relationship with his father and his date, and he lost his identity in the process.
PLATFORMS TO WATCH: Whiplash is available to stream on Lionsgate Play and Amazon Prime. It can also be rented or purchased on Google Play Store and Apple TV.
2. Black Swan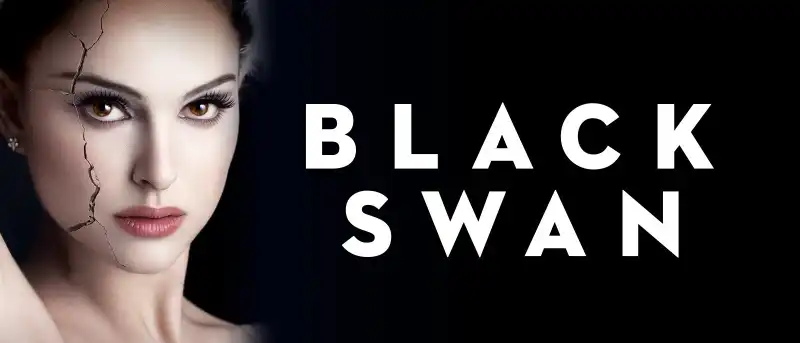 After our musical journey, let's move on to a film that focuses on rhythmically advancing our feet through dancing. Andres Heinz's Black Swan is an underappreciated masterpiece that deserves more attention. The movie centers around Nina's tragic journey through her episodes of psychosis as she strives to perfect the role of Swan Queen in her ballet company. Black Swan shows how pursuing perfection can turn one's life into a living hell and exposes the negative side of the rise-and-grind culture that is often glorified in today's world.
Young ballerina Nina Sayers, a New York City Ballet student, lives with her abusive mother, Erica, a former dancer. Nina is a character who loses a part of herself in the pursuit of her dreams. She performs flawlessly as Odette at her audition for the roles but cannot portray Odile's core. The next day, Nina urges Thomas to reconsider her position. At a banquet honoring the start of the new season, an intoxicated Beth accuses Nina of giving Thomas sexual benefits in return for a promotion. Nina learns that Beth was hit by a car the next day, but Thomas thinks she was attempting suicide. When Nina visits an unconscious Beth in the hospital, she is shocked to see that her legs have sustained terrible injuries, which pose a challenge for her ever to dance ballet again.
Thomas advises Nina to observe Lily, a newcomer who matches Nina's physical attributes but also possesses an unfettered quality that Nina lacks during rehearsals. Hallucinations torment Nina, and she finds scratches on her back. Despite Erica's protests, Nina accepts Lily's invitation to go out for drinks one night. Lily offers Nina an ecstasy capsule, claiming it will make her feel calmer, and Lily and the men at the pub target Nina's attention. After clashing with her mother, Nina locks herself in her room, where Lily engages in oral sex. She wakes up the following morning and discovers she has missed the dress rehearsal. As Nina arrives at Lincoln Center, she confronts Lily about their night together after seeing her perform as Odile. She appears puzzled by Nina's claim that they had sex and says she went home with one of the partygoers instead of with Nina. After discovering that Thomas has chosen Lily as her alternate, Nina thinks Lily wants to replace her. When her mother informs the theater that Nina isn't healthy enough to perform, Nina yells, "I'm the swan queen, you're the one who never left the corps!" on opening night and attempts to convince her that the part has been too much for her. Lily is ready as Nina is running late. Lily is prepared to fill Nina's place as she is rushing. When Nina confronts Thomas, he is moved by her newly found self-assurance and allows her to retake her roles. Another hallucination forces Nina to become unsteady as Odette towards the end of the ballet's second act. Lily becomes Nina during an argument. Nina hides the body in the restroom before entering the stage, dancing brilliantly as Odile and appearing to transform into a black swan with feathered arms. Nina surprises Thomas with a kiss before stepping away to a standing ovation from the audience. Nina hears a knock at her door as she dresses up as Odette in her tutu and white swan makeup. When she draws, she looks down and finds a piece of glass in her abdomen and realizes she has stabbed herself. She then gives her final dance, met with a standing ovation from the audience.
PLATFORMS TO WATCH: Black Swan can be streamed on Hotstar. YouTube and the Google Play store provide an option to buy the movie.
3. The Wolf of Wall Street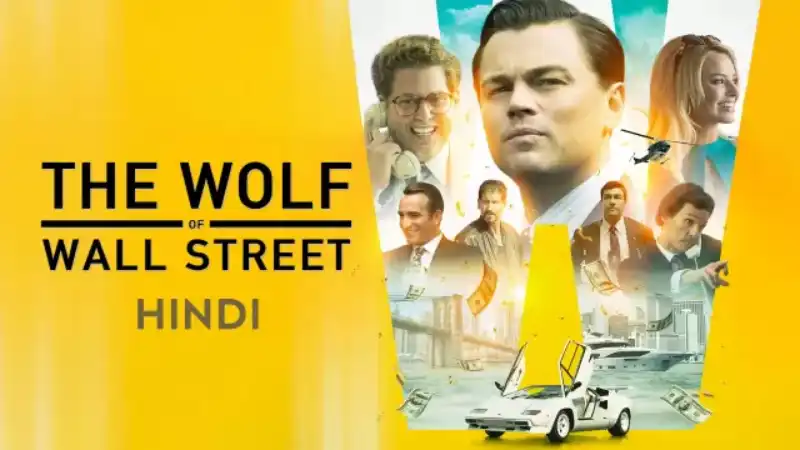 After exploring music and dance, let's take a look at a different genre – finance. Despite being technical, the fast-paced movie "The Wolf of Wall Street" keeps the audience glued to the film. Written and directed by Martin Scorsese, it became an instant hit and fan favorite. The movie is based on the true story of Jordan Belfort, played by Leonardo DiCaprio in this movie, and portrays ambition and the loss of self in cinema. "The Wolf of Wall Street" features a brilliant cast of actors, including Margot Robbie, Jonah Hill, Matthew McConaughey, Cristin Milioti, Jon Favreau, and many more, most of whom were nominated for various awards.
The movie begins by showing the life of Jordan Belfort as a street stockbroker who loses his job because of Black Monday, one of history's largest stock market drops. The film represents the consequences of ruthless ambition as Belfort makes money due to his aggressive pitching style and high commissions in his next job at a boiler room brokerage firm. He then starts his own company and cons people into buying inflated prices of stocks and making a fortune. The company soon employs many people. Jordan Belfort is then shown experimenting with drugs and having affairs. In 1993, he makes 22 million dollars within three hours after securing the IPO of his company. He is seen as a character who is crazily obsessed with money, making "The Wolf Of Wall Street" one of the films that explore the darker side of ambition. To hide the money, he opens a Swiss bank account and attempts to smuggle cash into Switzerland. Jordan learns that the FBI is wiretapping his phone and is later caught by them. Since there is a pile of evidence against him, he agrees to give out information about his colleagues in exchange for leniency. The movie ends with Jordan finishing his prison sentence of 36 months.
"The Wolf of Wall Street" is available for streaming on Netflix, Amazon Prime Video, Lionsgate Play, and MX Player. You can rent or buy the film on Apple TV, YouTube, or Google Play Store.