What is the maximum capacity of pain a human can bear? A drop of hot oil is enough to make a grown person scream. Now, imagine a jug full of concentrated acid thrown at someone. No words can describe the intolerable pain of burning skin. Acid attacks are a heinous crime that often goes unnoticed in India, a country of 1.4 billion people grappling with serious social issues. Acid, a highly corrosive substance that can dissolve metal and human skin alike, is sold cheaply and readily available to criminals. The most common types of acid used in these attacks are sulfuric acid, nitric acid, and concentrated HCl, all of which cause permanent disfigurement and lifelong suffering. In this article, we'll explore the challenges faced by acid attack survivors in India through the stories of five real-life cases that will send shivers down your spine.
1. Reshma Qureshi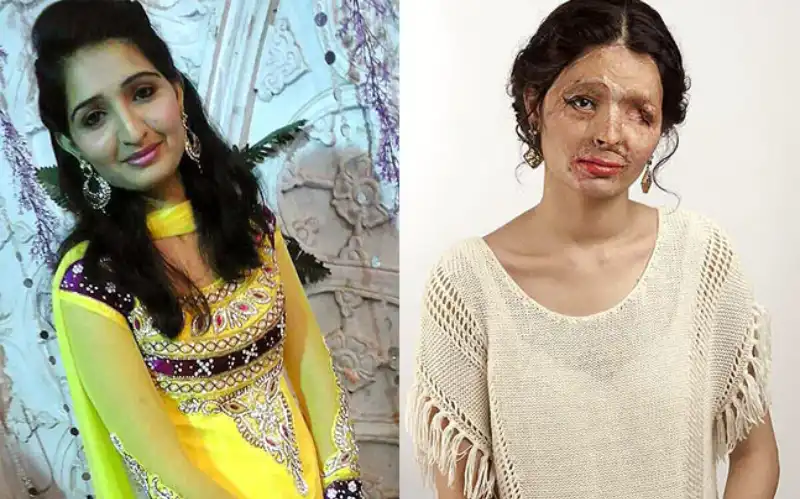 Reshma Qureshi was a beautiful girl with millions of hopes and dreams in her eyes. Originally from the village of Mau Aima in Uttar Pradesh, she lived with her family in Mumbai where her father worked as a taxi driver. Reshma was a bubbly and talkative teenager who loved to apply makeup. However, her life changed forever on May 19, 2014, when her brother-in-law doused her with concentrated acid on the way to her exam. She fell on the street and screamed for help, but no one responded, not even her sister who also cried out for help. Hours later, she was taken to a hospital where she underwent multiple plastic surgeries to repair the damage to her skin. The trauma of the attack has left Reshma scarred physically and mentally, and her recovery has been a long and difficult journey.
2. Anmol Rodriguez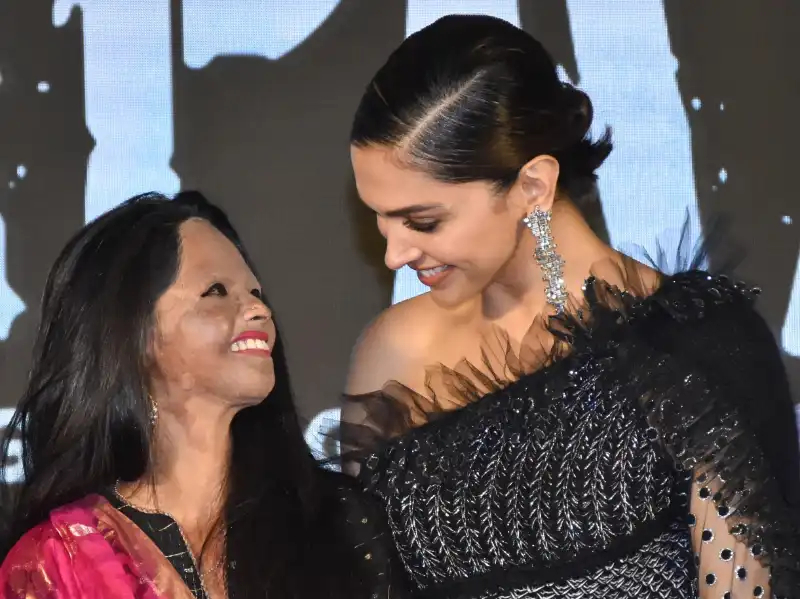 Anmol Rodriguez was just two months old when her own father attacked her with acid, unable to accept the fact that his wife had given birth to a girl child. The horrific attack occurred while Anmol was lying on her mother's lap, and while the little girl managed to survive, her mother tragically did not. Anmol grew up in an orphanage in Mumbai, her face permanently scarred by the acid. Despite facing rejection from friends and coworkers due to her appearance, Anmol remains resilient and continues to live her life to the fullest.
3. Pramodini Roul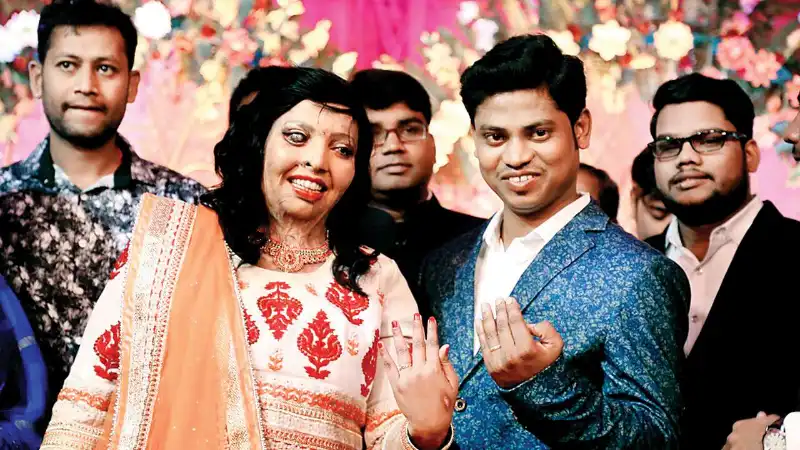 Pramodini Roul, from a town in Odisha, was just 16 years old when she was attacked with acid in 2009. Her dreams of studying and achieving success in life were shattered after the horrific attack. The perpetrator was a man who was an army jawan and had developed feelings for her. When Pramodini declined his proposal, he attacked her with acid, leaving most of her body scarred. This traumatic incident led to severe depression for Pramodini, but fate had something better in store for her. She eventually married a medical representative named Saroj, and her story transitioned from tragedy to triumph. Despite facing immense difficulties, Pramodini remained strong and did not let her spirit be broken.
4. Laxmi Agarwal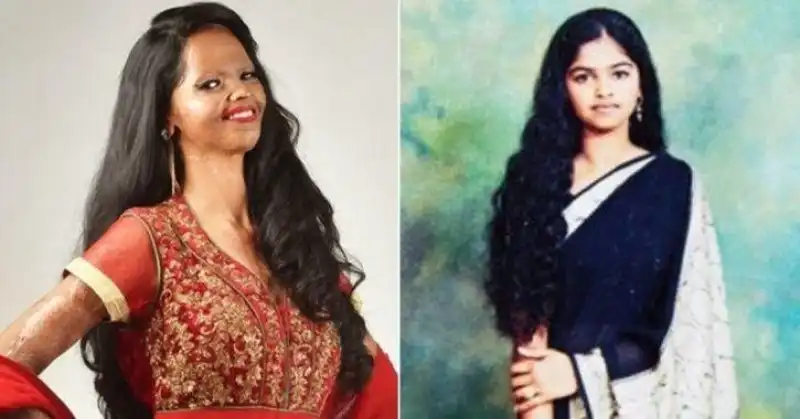 Laxmi Agarwal is a well-known name in India, particularly in the context of acid attack survivors. Her story has inspired many people to fight against acid violence and advocate for better support for survivors.
Laxmi was only 15 years old when she was attacked by a 32-year-old man in 2005. The man, who was a family friend and had been stalking Laxmi for some time, threw acid on her face and body when she rejected his advances. Laxmi suffered severe burns and lost vision in one eye.
Despite the trauma and physical pain, Laxmi did not lose her fighting spirit. She filed a criminal case against her attacker and became a prominent activist for acid attack survivors' rights. She also started a foundation called Chhanv Foundation to provide support and rehabilitation to survivors.
Laxmi's courage and resilience have been recognized globally. She has received numerous awards and honors, including the International Women of Courage Award from the US Department of State. Her story was also portrayed in the Bollywood movie Chhapaak, with actress Deepika Padukone playing her role.
5. Atif Bilal
Atif Bilal, most of the acid attack victims are women, but in a rare case, a 21-year-old man was attacked with acid. According to the news published on the hindustantimes.com, Atif Bilal was sitting in his shop when he was attacked by his girlfriend's husband. Atif and the woman had developed feelings for each other on Facebook, and she had been harassing him to run away with her. When Atif visited her house, he found out that she was already married, and he told his family about the situation. The woman's family started threatening Atif, and eventually, they attacked him with acid. Atif lost both of his eyes and suffered scarring on his face. He has expressed that he would have preferred to be shot instead of being punished in this way.
What are the Challenges Faced by Acid Attack Victims in India?
Acid attacks are one of the most heinous crimes against humanity. In India, acid attacks are a major issue, and acid attack victims face numerous challenges in their lives. Some of the significant challenges faced by acid attack victims in India are:
Physical Challenges: Acid attack victims suffer from extreme physical challenges. Acid causes severe damage to the skin, eyes, and other body parts, leading to disfigurement, blindness, and even death. The victims need long-term medical treatment, including surgeries, skin grafting, and physical therapy.
Emotional Challenges: The emotional challenges faced by acid attack victims are equally severe. The victims suffer from depression, anxiety, post-traumatic stress disorder, and other psychological problems. The societal stigma attached to acid attack victims makes it difficult for them to lead a normal life.
Financial Challenges: Acid attack victims face significant financial challenges. The treatment costs are high, and the victims may require lifelong medical care. The victims may lose their jobs and face discrimination in the job market.
Legal Challenges: Legal challenges faced by acid attack victims are also significant. The process of getting justice is often slow, and the victims face a lot of difficulties in getting compensation. In some cases, the perpetrators of acid attacks are not brought to justice, leading to a lack of closure for the victims.
Social Challenges: Social challenges faced by acid attack victims are severe. The societal stigma attached to acid attack victims often leads to their isolation and exclusion from society. They may face discrimination, harassment, and bullying from their peers and society at large.
Acid Attack Laws and Punishments in India: Striving for Justice and Deterrence
In India, acid attacks are considered a heinous crime, and strict laws and punishments have been put in place to deal with this horrific crime. The Indian Penal Code (IPC) has been amended to include Section 326A and 326B to specifically address acid attacks. The punishments for acid attacks are severe, with perpetrators facing imprisonment for a term of not less than ten years, which may extend to life imprisonment and a fine. The court can also order compensation to be paid to the victim, which can cover medical expenses, loss of income, and other related expenses. Moreover, the government has also set up a rehabilitation fund for acid attack survivors, which provides them with financial and medical assistance. While the law provides strict punishment for perpetrators, the effective implementation of these laws remains a challenge in India.
Conclusion
Acid attack victims in India face multiple challenges on various levels, including physical, emotional, social, and economic. The victims often require multiple surgeries and medical care for years, which can be financially and mentally draining for their families. Additionally, the societal stigma attached to the victim's appearance often results in isolation and exclusion from social activities, including work and education opportunities. They face challenges in accessing justice and fair compensation, and the conviction rate for acid attack cases in India remains low. Despite various measures taken by the government, including stringent laws, compensation schemes, and medical facilities, the implementation of these measures has been insufficient and often delayed. More effective implementation and a change in societal mindset towards acid attack victims are essential to ensure their complete rehabilitation and inclusion in society. It is necessary to create awareness and promote empathy towards the victims to combat the heinous crime of acid attacks and support the victims in their journey towards recovery.