What is a Cloud Service and Virtual Machine?
Cloud computing is one of the path-breaking technologies of our times that provides on-demand availability of computer system resources from any location, especially the storage of data and computing functions without direct and active management by the user. Instead of physical space, the computer system and its machinery, i.e., relevant hardware, software their combination, are stored in a virtual space. Thus, not storing the data locally, the data and the software and hardware required to run the required programmes are stored in a cloud which can be accessed remotely as long as connected to the internet, hence, emulating the functions of a physical computer seamlessly. It is extremely useful and beneficial for modern-day working as it provides us with enhanced security, better work efficiency, and increased productivity.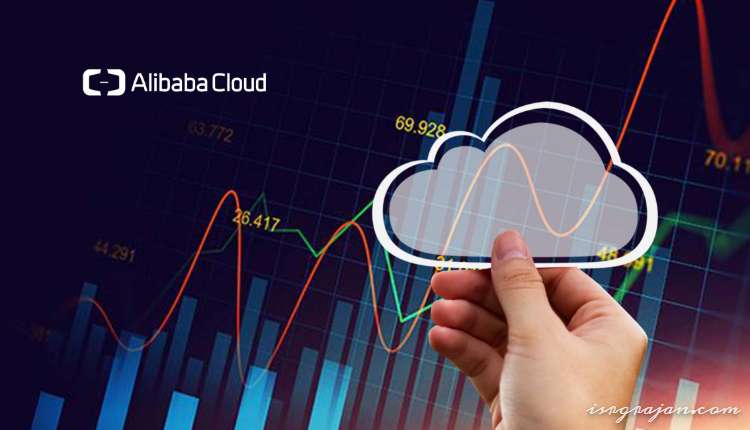 All about Alibaba Cloud
As popularly known, the "big three" cloud service providers, namely, Google Cloud Platform (GCP), Amazon Web Services (AWS), and Microsoft Azure, continue to dominate the cloud hosting market worldwide. But they are not the only players. Alibaba Cloud is one of the biggest emerging players and, definitely, the biggest cloud computing service provider in China as well as the whole of the Asia Pacific region. Alibaba Cloud is a subsidiary company of Alibaba Group, and it has been providing cloud computing services along with specialized AI technology since its emancipation in 2009. Although, Alibaba Cloud did not start expanding globally until an investment of one billion dollars was made in 2015. The international operations of Alibaba Cloud are registered and headquartered in Singapore, and they have 24 data centres spread across 74 places.
Now, Alibaba is providing cloud computing and VM services to many government agencies and departments, companies, businesses, and developers in the region as well as across the globe. Alibaba Cloud has a firm grip over the Chinese market and the small markets in the East Asian region. After the pandemic, the demand for cloud-based services has exponentially increased- not only in the Western countries but also in the developing nations of the Asia Pacific region. However, it is very unlikely that Alibaba Cloud would take over Amazon Web Services, which is the biggest service provider in the market, despite Alibaba seeing a steady rise in its growth. To attract more customers, Alibaba Cloud is providing a 12-month free trial, and in recent times, they are heavily investing in advertisements outside China. They have their very own e-magazine to attract businesses and build trust by showcasing the success story of Alibaba. The rise of Alibaba in this field is very beneficial for China's ever-expanding economy.
Choosing Alibaba Cloud: What will you get?
There is no doubt that Alibaba Cloud comes with a lot of facilities that are at par with Amazon Web Services all Microsoft Azure. Elastic Compute, i.e., ECS (Elastic Computing Service) and EC2 (Elastic Cloud Compute) and Data Storage, Big-Data Processing, Relational Databases, Anti-DDoS security, and Content Delivery Networks (CDNs) are the cloud services provided by the Alibaba Cloud on a pay-as-you-go basis.
Alibaba Cloud lets you store your data in various formats like Storage Area Network (SAN), Fibre Channel (FC) storage, Network File System (NFS), which provides you with high speed and a centralized backup system.
What are the disadvantages of Alibaba Cloud?
Despite having up-to-date technologies, relevant facilities, competitive and pay-as-you-go basis price, and international reach, Alibaba has Cortana disadvantages certain disadvantages that would make you think twice if you are looking to opt for an online cloud service. In the following piece of article, we will discuss what the disadvantages of Alibaba Cloud are —
1.  A comparatively new player in the cloud market: 
Although it has been a while Alibaba Cloud in the market of cloud computing and VM, it is a new player if compared to Amazon or Google. For most of its existence, Alibaba Cloud has been functioning in and around China. So, it lacks a proper understanding of the western market and thus making it an inferior choice for large-scale operations and global MNCs.
2. Issues with Compliance and Standard Protocol:
Alibaba Cloud stores your data in various locations across the world. It has several allegations of siphoning off data without proper user consent. It is not very reliable in terms of storing your sensitive data, which is a valuable asset for a developer, a business, or an individual. Its lack of compliance with international standards and protocols is a cause of concern.
Also, according to the feedback reports of users of Azure and Huawei, the user interface of Alibaba Cloud is not as smooth as the other two. For new users or those who prefer the ease of access would rather opt for other available options in the market
3. Data Security and Privacy Concerns:
China has been involved in shady business regarding data storage, data security, and privacy. There are allegations in china regarding data manipulation, using spyware, malware, trojans, and many other unethical means for their own advantage. A very recent example is a China-based hacker group, Red Echo, which targeted Mumbai's critical infrastructure resulting in multiple powered outrages across the city in 2020.
Almost everything is state-controlled in China, and thus business owners have very little freedom and autonomy. Alibaba Cloud is a subsidiary company of the Alibaba group, which is based in China. Although their international operations are registered in Singapore, their data grids are located in various locations of China, making it easier for the Chinese government to get access to sensitive data. Ali Baba cloud has a data security policy, but it is not sufficient since the country it is based on has no transparency regarding its operations altogether. If you do not want your data to be mishandled, mismanaged, or to go beyond authenticated access, Alibaba Cloud is not the best host. Other cloud computing service providers based in Western nations provide you with much greater data security and data protection.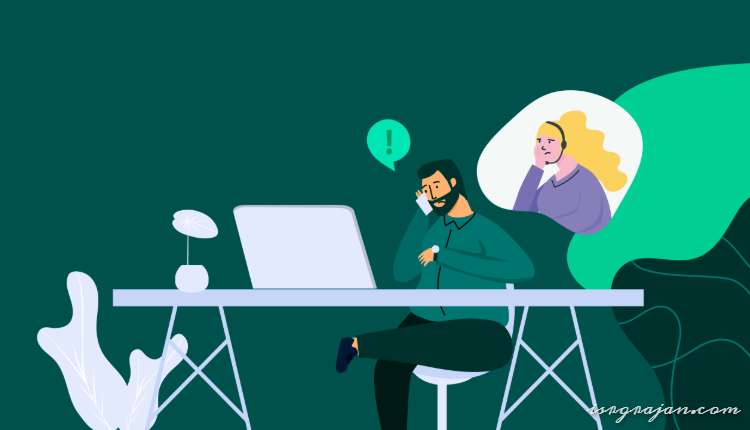 4. Inefficient Customer Service:
Alibaba Cloud, as has been discussed before, is comparatively a new player. Bare customer service in international languages as well as in English is not sufficient enough. Customers often struggle to reach and communicate with customer service agents, who are mostly Chinese people. Bare customer assistance is not prompt and smooth enough, leading to frustration of the customers. You can't face a significant amount of delay in receiving a response from their team.
5. Opaque functioning:
Data and information are the most valuable asset of the 21st century, and the first and foremost requirement to protect your data is to have a transparent policy. Before you opt for a cloud hosting service and virtual machine, you need to have trust in the service provider whom you are entrusting with your sensitive data. Neither China nor its companies are known for their transparent policy, and in fact, they are often accused of Bing opaque regarding their operations. You might miss the little loopholes in the privacy policy or in the long and tedious contract terms and conditions despite going through them clause by clause and word by word. It is imperative to understand your virtual asset is as important as your physical asset. You should be careful about where you are putting your asset.
Conclusion
Alibaba Cloud is no doubt a cheaper option with all the needed facilities, but one cannot ignore the disadvantages of this cloud hosting service provider. Interestingly the founder and head of Alibaba Group, the richest man in China, Jack ma went surprisingly went missing for three straight months until he reappeared in January. The dark clouds of his sudden disappearance are still lurking out there. He went missing following his controversial speech targeted at the Chinese financial market. He talked about shifting the power from traditional institutes in Xi-Jinping's China. Such controversial incidents bring forth the question about the effectiveness of the data privacy policies. Customers these days have multiple options to choose from for storing sensitive information.