West Bengal, a state lying in eastern India, has worldwide fame for the diverse array of blissful tourist destinations it offers. From the Darjeeling Himalayas in the north to the Sundarban mangroves of the south, the state is indeed full of surprises. However, apart from the enchanting beauty, few places like Dowhill, Birbhum, Purulia are known for their spine-chilling horror happenings. Despite that, several tourists visit these regions to witness their charm.
Now it's time to get goosebumps as some of those horror places in West Bengal will be discussed:
1. Dowhill, Kurseong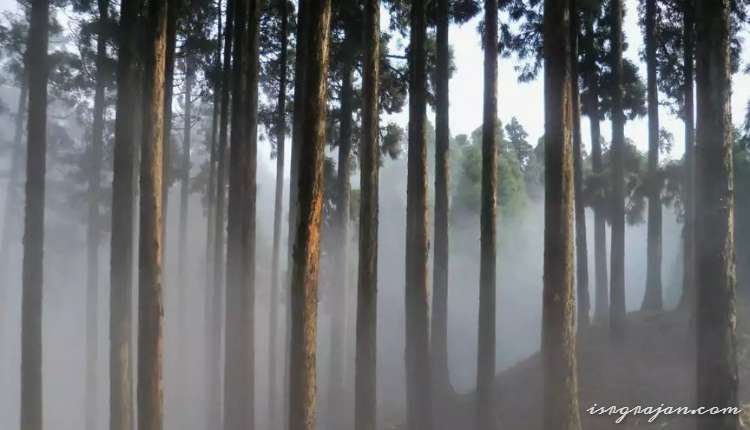 Dow Hill is a region in the Kurseong hill station. Be it any time of the year, this place always welcomes its visitors with a tranquil and heavenly environment as well as pleasant weather. That doesn't free it from being a hub of paranormal activities. Locals have often reported that, during vacations, voices and footsteps of children are heard from the Victoria Boys' school, a reputed educational institute of Dowhill. A road running between Dowhill and Kurseong's Forest office is considered the 'death road' and many have claimed to see the frightening sight of a headless boy in its woods.
2. The National Library, Kolkata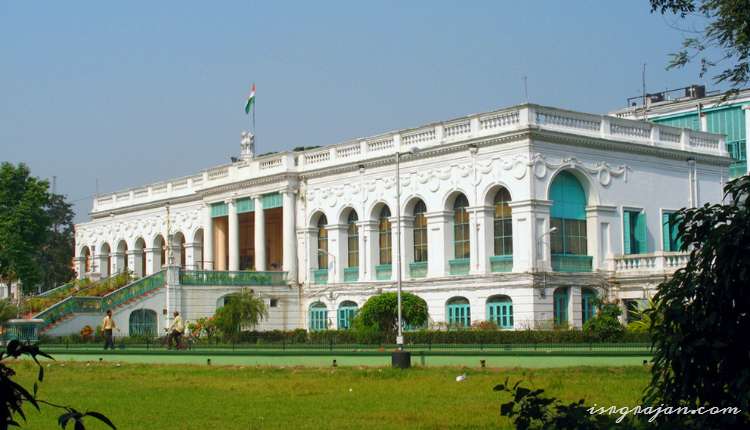 This is a must-visit place if you are a bibliophile or an admirer of ancient architecture. However, amidst its books and beauty, the spooky incidents like the sound of footsteps from unidentified sources, the abnormal death of a student, the accident and tragic deaths of 12 workers during renovation make it India's one of the most haunted places. This library served as the residence of governors-general in the British era and many say that it is a late governor's wife who still roams in between the bookshelves. Some even affirm to see her shadow in the walls. Even the security guards try to avoid the interiors of the library once after sunset.
3. Siuri crematorium, Birbhum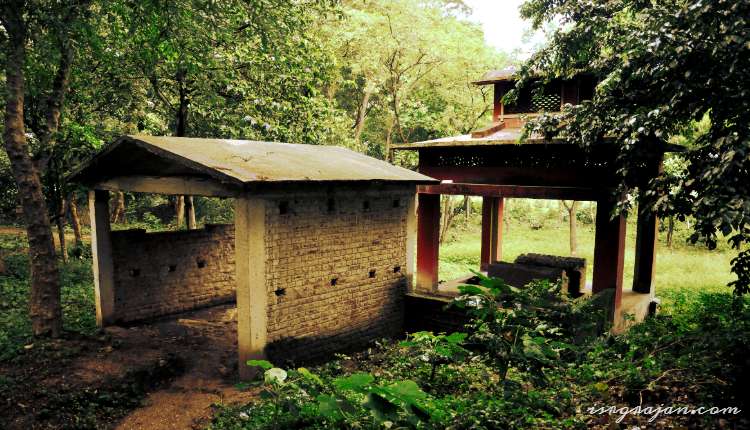 Birbhum has been preserving the rich artistic and cultural heritage of Bengal for years now. Baul music, indigenous tribal dances, artworks, Poush Mela are the major attractions in this 'land of red soil'.  However, it has a crematorium in the Siuri area. If you are a horror freak, this place is for you. People have seen scary shadows there, experienced other paranormal happenings and hence, and nobody dares to go in its vicinity once the sun is down. In 2019, Kolkata's paranormal society visited the crematorium but wasn't able to stay there for long as they were attacked by violent spirits. Their K2 meter proved that negative energies were indeed present in the area.
4. Morgan House, Kalimpong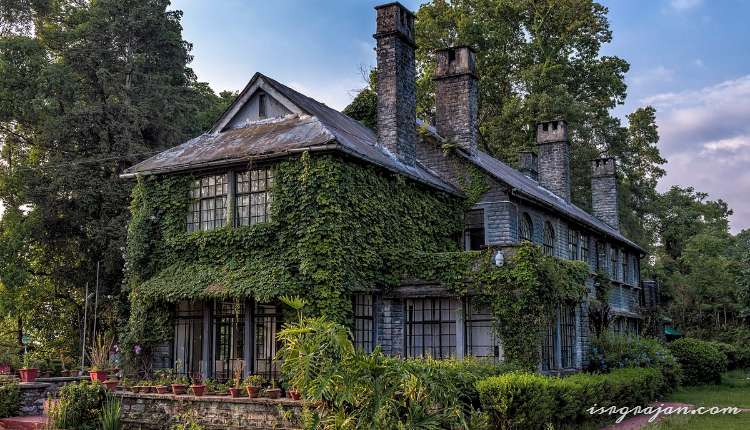 Kalimpong is another hill station in Bengal. While the road leading to Kalimpong from Siliguri is made truly magical by the views of the Teesta river and the tea gardens, its Tharpa Choling Monastery, the Science Centre, and cactus gardens are no less than a paradise. Amidst these, stands out an alluring hotel named the Morgan House. Before independence, it was occupied by a couple. The lady died shortly and the husband left it deserted soon. It is said that the wife was tortured by him and so, even today her soul roams in the building aimlessly. Many tourists have claimed to hear footsteps and have got eerie feelings during their stay there.
5. Begunkodor Train station, Purulia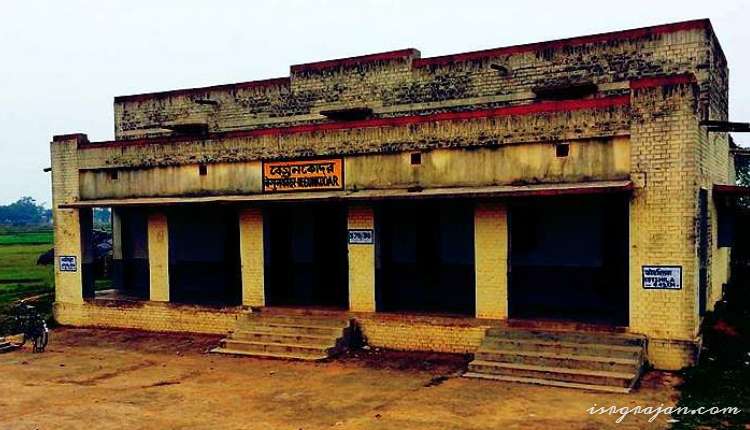 Among other horror places in West Bengal, this one is worth mentioning. If you ever set out to experience the allure of rural Bengal, do pay a visit to this railway station to experience a true eerie vibe. For more than 4 decades, several stories and incidents surrounding this station have done rounds. Many have reportedly been scared by the spirit of a lady draped in a white saree. She is seen to wander on the platforms and was even alleged to scare a railway employee to death. However, a few years back a research team claimed that all these occurrences were caused by 2 men. Anyway, science was never able to explain some of those incidents.
6. Mirjapur High school, Bankura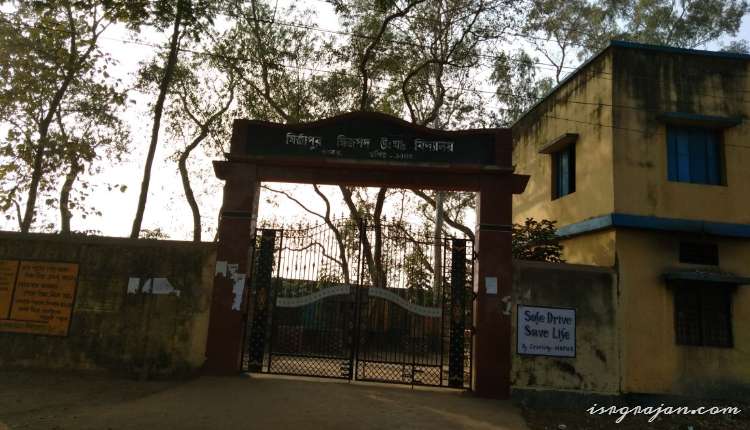 Be it the peace in the woods of Joypur Jungle or the scenic beauty of the Susunia Hills, if you are in Bengal, Bankura calls for a weekend trip. However, a few years back, the region came into the limelight after being alleged that its Mirjapur High School is haunted by a frightening spirit. Girls who went to a particular washroom either lost consciousness or felt sick and later claimed that they had seen an apparition trying to get hold of them. Since these terrifying incidents, tourists don't mind taking a stroll on the school grounds. So, do pay a visit, and who knows, if lucky enough, you will be the next one seeing a ghost in one of the haunted places in Bankura.
7. Jafarganj cemetery, Murshidabad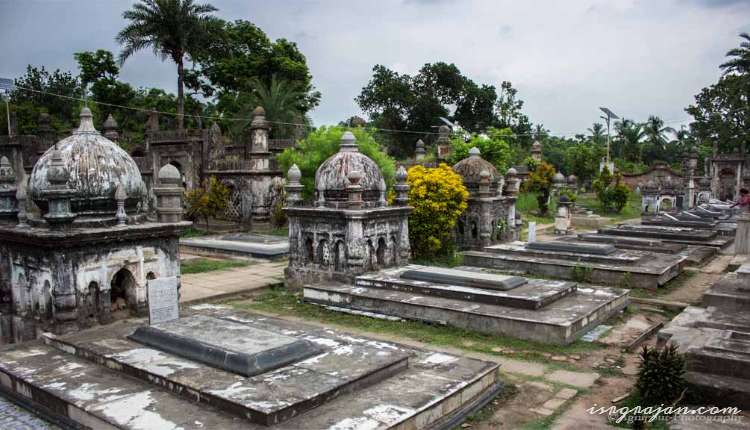 One of the most mysterious and supposedly haunted places in Murshidabad West Bengal is this cemetery built by Mir Zafar, a hated nawab and traitor in the history of Bengal. It has the graves of Mir Zafar, his family members, and the other nawabs. So, if you have an admiration for Indian History and want to witness what Bengal experienced once, do visit this place. However, it is rarely visited by locals and they have reported that at times paranormal happenings have occurred there. So, if you decide to go to this cemetery, make sure that you do so in the morning.
8. Putulbari, Kolkata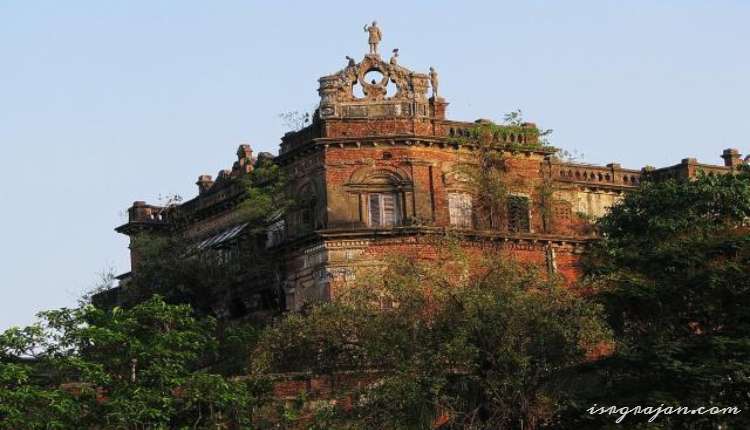 If you ever visit Kolkata, this building must be on your checklist. Its vast unique collection of dolls have never failed to make the tourists spellbound. This structure also belongs to the British era and currently serves as a vest knitting factory. However, apart from dolls and the historic vibe, this place will surely make you witness its paranormal happenings. People say that in the British period the rich zamindars or babus used to sexually exploit women in that building. The souls of those women never attained peace and are haunting the upper floors of Putulbari. Locals claim that ear-piercing laughter, sounds of bangles and footsteps are common in the house.
From haunted places in Bankura and haunted places in Murshidabad West Bengal to those in a busy city like Kolkata, ghosts or spirits will follow you everywhere. Dangerous yet appealing – quite a weird combination, right? In other words, these above-mentioned places can please you in the morning and frighten you once the sun disappears. But that shouldn't stop any of us from visiting and spectating their beautiful landscapes. Rather, we should refrain from venturing into those buildings or areas alone. Even if you crave adventure and are willing to encounter a ghost, taking a few more people along with you will not be a bad alternative.