Discover the hidden gems that surround Mumbai! From historical landmarks to picturesque hill stations, the article is your ultimate guide to exploring the top tourist destinations. Whether you're planning a family outing, a romantic getaway, or a fun-filled trip with friends, Mumbai has something for everyone.
As the capital of Maharashtra and the largest city in India, Mumbai has a rich cultural heritage and a diverse range of attractions. From mouth-watering street food to art galleries, museums, and historical sites, there's no shortage of things to do and see.
But why limit yourself to just Mumbai when you can explore the surrounding areas? Take a break from the city and explore the tranquil hill station of Lonavala, or relax on the pristine beaches of Alibaug. For nature enthusiasts, the Sanjay Gandhi National Park offers a stunning escape into the wilderness.
And if you're looking for a peaceful retreat in the lap of nature, the quaint hill town of Matheran is the perfect destination. With its lush greenery and breathtaking views, Matheran promises a serene and rejuvenating experience.
Don't miss out on these top tourist spots near Mumbai! Whether you're planning a quick one-day trip or a longer vacation, the article has got you covered with the most popular and well-known destinations. So pack your bags, grab your camera, and get ready to explore the beauty that surrounds Mumbai!
Explore Beyond Mumbai: 10 Must-Visit Destinations for a Weekend Getaway:
Lonavala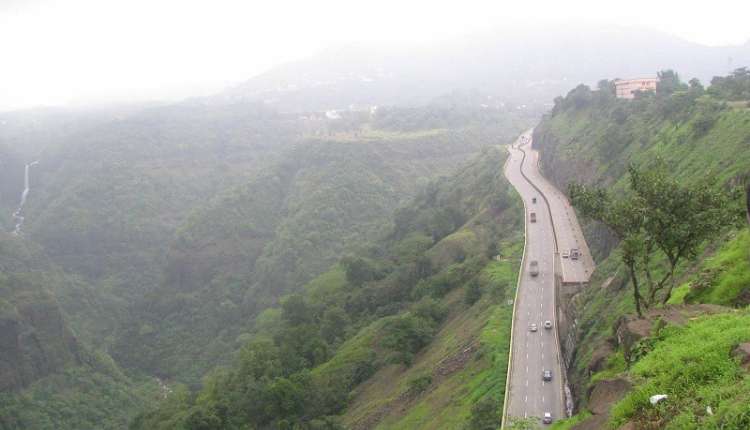 Lonavala, a charming hill town in the Pune district, is just 80 kilometers away from Mumbai, a mere two-hour drive. The best time to explore Lonavala's beauty is between June and January.
You have two options to reach Lonavala: take the train or drive on the Mumbai-Pune highway. Both routes offer spectacular scenic views. Whether you have a day or three, Lonavala is the perfect destination to explore.
There are plenty of tourist spots to see in Lonavala. Tiger's Leap, Bhaja Caves, Karla Caves, Bhushi Dam, Duke's Nose, Tikona Fort, Pawna Lake, Lohgard Fort, Ryewood Park, Rajmachi Fort, Visapur Fort, and Canyon Valley are some of the most popular ones. All of these destinations can be easily visited within a day.
Plan your upcoming vacation to Lonavala and witness the beauty of these breathtaking locations for yourself.
Igatpuri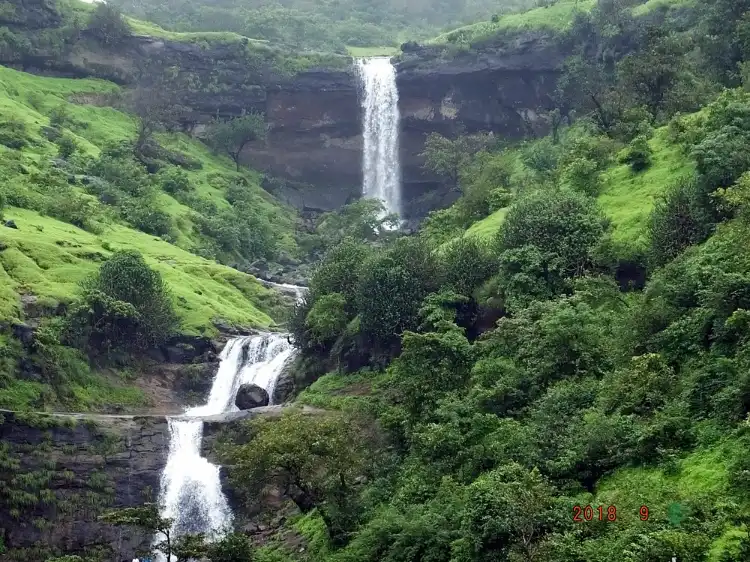 Igatpuri, a charming hill station nestled in the Nashik district of Maharashtra, beckons tourists from far and wide. Located just 130 kilometers away from Mumbai, the journey to Igatpuri takes around three hours. The best time to visit this picturesque town is during the monsoon season and from December to February.
To reach Igatpuri, you can either take the train or drive down in your personal vehicle. A renowned destination for meditation, the vipassana international academy is a must-visit in Igatpuri for those interested in this ancient practice. With numerous incredible sights to explore, Igatpuri is perfect for a one-day weekend trip or even a relaxing getaway of up to three days.
Among the must-visit places in Igatpuri are:
Tringalwadi Fort (10km from Igatpuri, Timing – 6 am to 6 pm)
Vaitarna Dam (28 km from Igatpuri station, Timing – 9 am to 4 pm)
Kalsubai Peak (32 km from Igatpuri, Timing – All Day)
Ghatandevi Temple (4.4 km from Igatpuri, Timing – Sunrise to Sunset)
Camel Valley (4km from Igatpuri main town, Timing – All Day)
For a truly memorable weekend getaway, consider staying at one of Igatpuri's finest villas, including White Smoke Villa, Nysa Villa, and Royal Meadows Villa, all conveniently located near the Igatpuri railway station.
Explore the breathtaking beauty of Igatpuri and make your next vacation an unforgettable one.
Karjat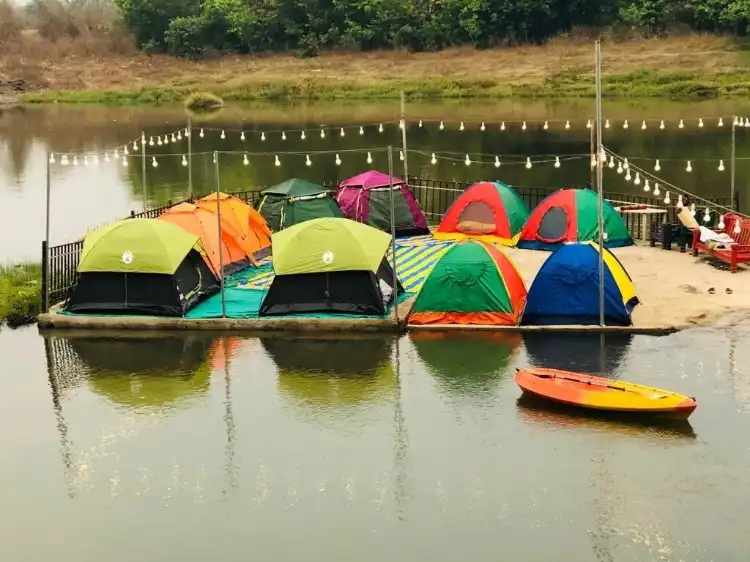 Karjat, situated in Raigad district, is the final station in Thane district and serves as a connecting point with Lonavala and Pune stations. Karjat is an all-year-round destination, with the monsoon season being the best time to visit for exploring the stunning waterfalls.
Karjat offers plenty of places to visit, including Kondana Caves, Jain Temple, ND Studio, Bhivpuri Waterfall, and Sondai Fort. The Kondana Caves are located in Kondivde village and are open from 6 am to 5 pm. The Jain Temple is located on Mahavir Peth Road, Karjat, and is open from 9 am to 9 pm. ND Studio, located in Khalapur, Karjat, is open from 10 am to 6 pm. Bhivpuri Waterfall is 7.3 km from Karjat railway station and is open from 8 am to 5 pm. Sondai Fort can be visited at any time of the day.
Karjat is also well-known for its villas. If you're planning a two-three day staycation with family or friends, you can consider staying at Saffron Stays One Tree Farm, Santoni Farms, Elevar Villa, or Vine and Splash. These villas are conveniently located near Karjat railway station and are also suitable for large groups.
So, plan your next weekend getaway in Karjat and explore its fascinating destinations while enjoying a comfortable stay at one of its popular villas.
Alibag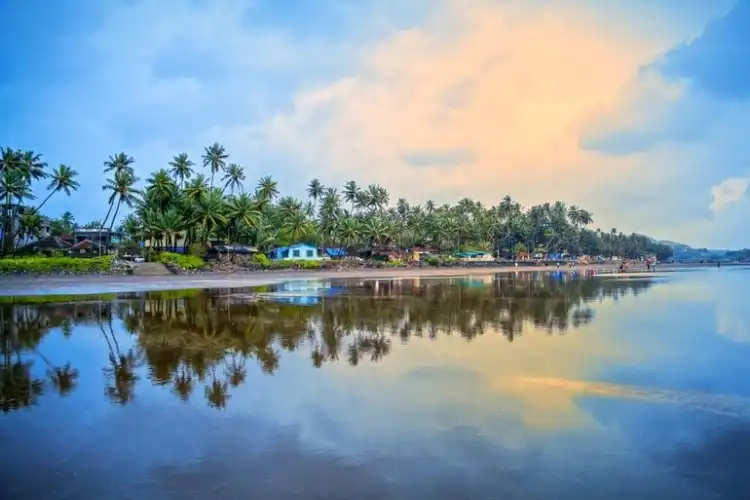 Alibag, a stunning coastal town located in Maharashtra's Raigad district, is a popular tourist destination for its serene beaches, historical forts, and exhilarating water sports. Accessible via boat from Mumbai's Gateway of India to Mandwa jetty, which takes roughly an hour, followed by a half-hour ride to Alibag, the town is approximately 96 km away from Mumbai and takes around 2.5 hours to reach. Alternatively, you can reach Alibag by train from Pen, the nearest railway station, or your own vehicle. The best time to visit Alibag is between October and February, as well as from June to August.
Alibag offers a wide range of attractions for tourists, including the following:
Murud Janjira Fort (Murud, Alibag, open all day)
Alibag Beach (Alibag, open all day)
Kolaba Fort (Alibag, open from 9 am to 6 pm)
Nagaon Beach (Nagaon Village, open all day)
Kanakeshwar Forest (Kanakeshwar, open from sunrise to sunset)
Murud Beach (Murud, open all day)
Brahma Kund (Hilltop Raigad district, open from 6 am to 8 pm)
Mandwa Beach (Alibag, open all day)
Kashid Beach (Alibag, open all day)
Khanderi Fort (Alibag, open all day)
Revdanda Fort (Revdanda, open all day)
Undheri Fort (nearest to Khanderi Fort, open all day)
Kasim Beach (Kasim, open all day)
Alibag is perfect for couples, friends, and families seeking a relaxing and rejuvenating break. Additionally, seafood lovers can relish the town's delectable seafood cuisine. With numerous places to explore, Alibag promises to offer an unforgettable experience.
Karnala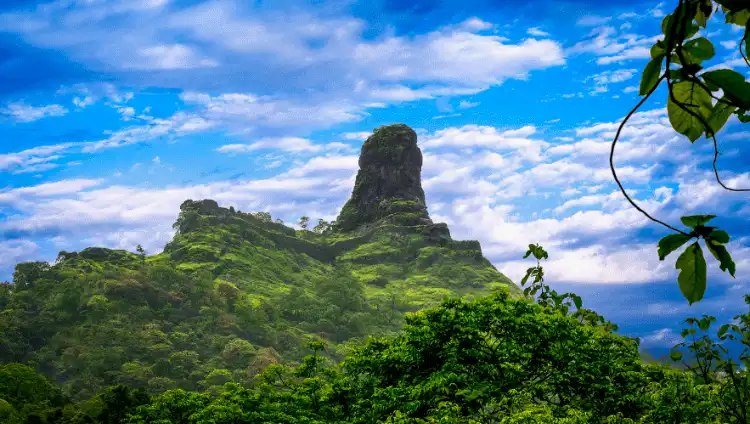 Karnala is a picturesque town situated in the Raigad district of Maharashtra, India. Located approximately 65 km from Mumbai, this scenic town is an ideal destination for nature lovers and adventure enthusiasts. The nearest station to reach Karnala via train is Panvel, which is just 12 km away. If you're driving, you can reach Karnala by taking the Mumbai-Pune Expressway and then taking the Karnala exit.
The best time to visit Karnala is during the monsoon season, which lasts from June to September. The rainforest comes alive during this season, and the flora and fauna are in full bloom. You can experience the fascinating nature and enjoy the fresh air and the greenery.
One of the main attractions of Karnala is the bird sanctuary, which is spread over an area of 12.11 square kilometers. The sanctuary is home to over 150 species of birds, including the rare Ashy minivet, three-toed kingfisher, and Malabar Trogon. Apart from birds, the sanctuary also houses other animals such as monkeys, wild boars, and snakes.
The sanctuary is an ideal spot for a one-day trip with friends and family. You can explore the sanctuary on foot, take a guided trek, or even go bird watching. The sanctuary has several trekking routes, and you can choose one based on your fitness level and the time you have. The most popular route is the Karnala Fort trek, which takes you to the top of the Karnala Fort. From the top, you can enjoy a panoramic view of the surrounding hills and valleys.
Mahuli Fort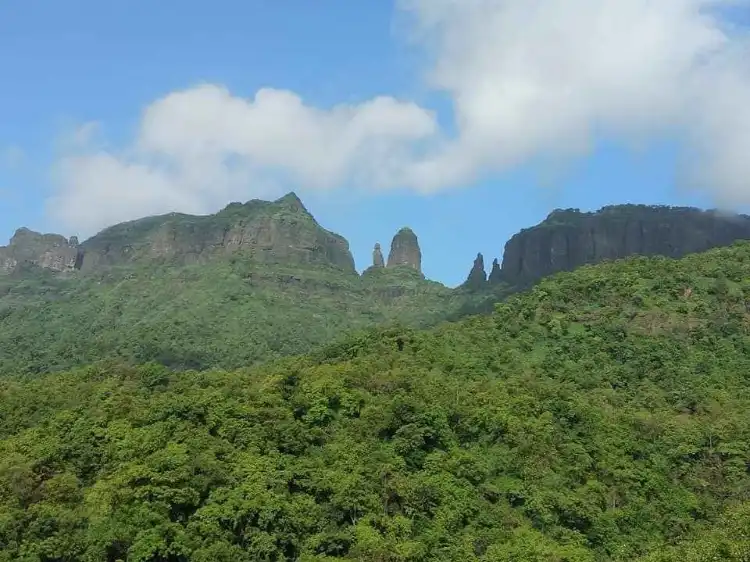 Mahuli Fort, situated near Mahuli village in Thane district of Maharashtra, is one of the highest peaks in Thane, offering breathtaking views of the surrounding mountains and lush green forests. The fort is located approximately 70 km from Mumbai and can be reached by personal vehicle or via train. From Asangaon station, which is the nearest station, one can take an auto to the base village, which is around 7.5 km away.
The best time to visit Mahuli is from June to February, when the weather is pleasant, and the trekking experience is fantastic. The trek level is easy-moderate, and it takes around 3 hours to reach the top, so it's recommended to carry snacks and water along. Along the way, you will be mesmerized by the picturesque view of nature, which is truly awe-inspiring.
If you are visiting Mahuli Fort, don't miss out on visiting Manas Mandir, which is located just 15-20 minutes away from Mahuli village. Manas Mandir is a Jain temple and is known for its serene and tranquil ambiance, surrounded by lush greenery. It is an ideal place for those seeking inner peace and relaxation.
Monteria Village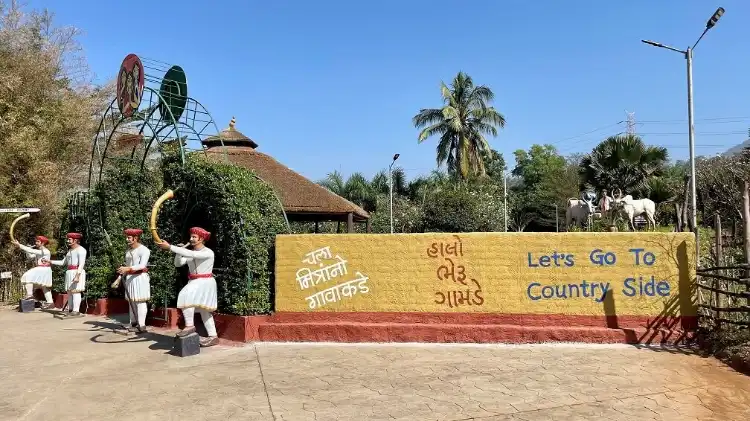 Located in Khalapur, Raigad district of Maharashtra, Monteria village is an ideal destination for a one-day trip or a longer stay. It is situated approximately 58 km from Mumbai, making it easily accessible from the city.
Monteria village offers two packages for day picnics, which run from 9 am to 6 pm. The first package, for adults above 12 years of age, includes entry and meals (Rs.1650/- inclusive of taxes), while the second package, for children below 12 years of age, includes entry and meals (Rs.1350/- inclusive of taxes). These packages offer a delightful culinary experience, with breakfast, lunch, and evening tea-coffee included. Please note that prices may vary depending on the day and other stay packages.
The village offers an array of activities and attractions, providing visitors with a relaxed and enjoyable experience. Some of the activities on offer include pottery, traditional games, bamboo basket weaving, village mela, swimming in the lake, giant swing, cycling, and rain dance. There are numerous other activities that visitors can explore as well.
Monteria village is suitable for all, including children, and is a great place to plan a weekend trip with loved ones. With its beautiful location, exciting activities, and sumptuous meals, Monteria village is the perfect destination for anyone looking for a break from the hustle and bustle of city life.
Matheran
Matheran, situated in the Raigad district of Maharashtra, is a picturesque hill station that promises to keep you happy and alive. It is the ideal destination for a one to two-day trip and is approximately 83 kilometers from Mumbai. The best time to visit Matheran is from October to May when the weather is pleasant and perfect for sightseeing.
Matheran is home to several scenic locations that you must visit. Some of the most popular places to visit in Matheran are:
Louisa Point: A scenic viewpoint offering breathtaking views of the Sahyadri ranges.
Charlotte Lake: A picturesque lake that offers a tranquil atmosphere to relax and unwind.
Monkey Point: A popular spot known for its scenic beauty and rock formations.
Shivaji's Ladder: A historic spot known for its steep and narrow steps that lead to a panoramic view of the valley.
Panorama Point: A viewpoint that offers a stunning view of the surrounding landscape.
Echo Point: A spot known for its unique echo phenomenon where your voice echoes back to you.
Neral – Matheran Toy Train: A UNESCO World Heritage site that takes you on a scenic ride through the hills.
Alexander Point: A viewpoint that offers panoramic views of the surrounding mountains and valleys.
Honeymoon Hill Point: A romantic spot that offers breathtaking views of the sunset.
Morbe Dam: A popular picnic spot that offers scenic views of the surrounding mountains and valleys.
Matheran Market: A bustling market that offers a variety of souvenirs and local handicrafts.
Lord Point: A popular spot known for its serene atmosphere and scenic beauty.
King George Point: A viewpoint that offers panoramic views of the surrounding mountains and valleys.
If you're planning to visit Matheran, do not miss out on these popular destinations. They offer a unique and memorable experience that is sure to stay with you forever.
Durshet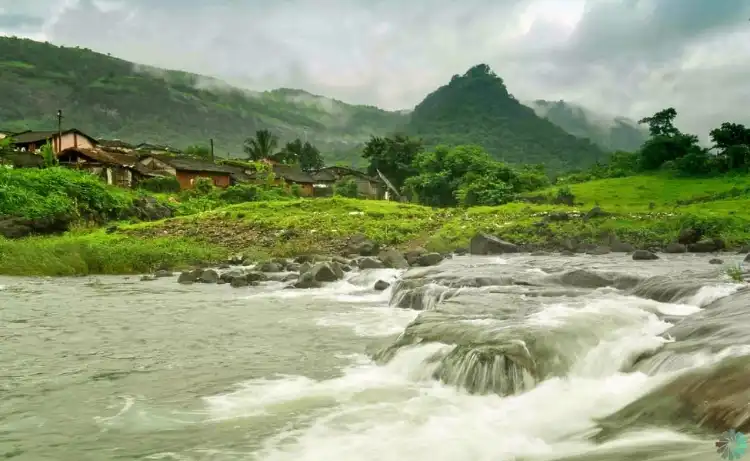 Durshet, located in the Raigad district of Maharashtra, is a haven for trekkers and mountain enthusiasts. The town is surrounded by pristine waterfalls and rivers, making it an ideal destination for those seeking adventure and natural beauty.
Durshet is easily accessible from Mumbai, located only 76 km away, and the best time to visit this town is from September to February. If you are visiting Durshet for more than one day, there are plenty of places to explore and activities to experience. Here are some of the top recommendations:
Varad Vinayak Temple: This temple is a must-visit for those interested in Hindu mythology and architecture. It is dedicated to Lord Ganesha and is believed to be one of the eight temples of Ashtavinayaka.
Pali Fort: This ancient fort is situated on top of a hill and offers breathtaking views of the surrounding mountains and valleys.
Jungle Safari: Take a tour of the Durshet Wildlife Sanctuary and explore the lush forests and diverse wildlife of the region.
Night Safari: Experience the thrill of exploring the jungle at night and spot nocturnal animals like owls and leopards.
Water Sports: Durshet is known for its water sports activities, including river rafting, kayaking, and swimming.
Adventure Sports: For those seeking an adrenaline rush, try activities like Tarzan swing, treasure hunt, Burma bridge and many more.
Uddhar Hot Springs: Located near Durshet, these hot springs are believed to have healing properties and offer a relaxing and rejuvenating experience.
Durshet Forest Lodge: Stay in this eco-friendly lodge and enjoy the serene beauty of the surrounding forests and hills.
Durshet is a great place to plan your next visit with your family, friends, or partner. With its abundance of natural beauty and thrilling activities, it is sure to provide a memorable experience.
Nashik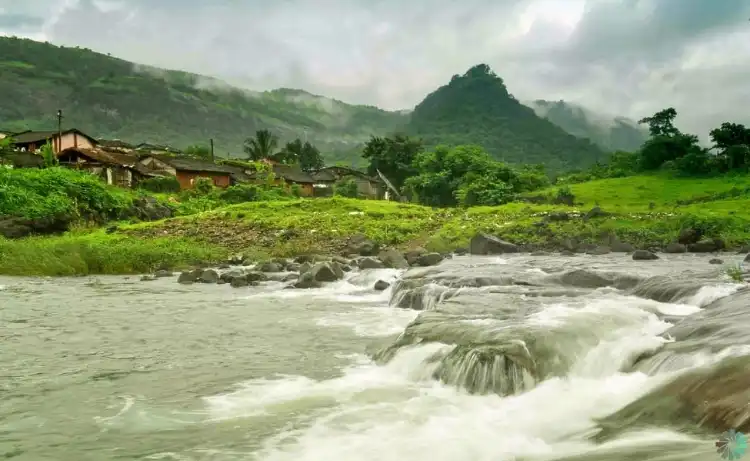 Nashik, a district in Maharashtra, is a perfect destination for a day trip or more. Located about 167 km from Mumbai, it boasts several attractions and is renowned for its delicious cuisine. The best time to visit Nashik is from October to February.
Below are some of the best places to visit in Nashik, which you can't afford to miss:
Ramkund
Dudhsagar Falls
Sula Vineyards
Pandavleni Caves
Sita Gumpha
Gangapur Dam
Dugarwadi Waterfall
Harihar Fort
Muktidham
Vihigaon Waterfall
Tringalwadi Fort
Nashik is an excellent place to relax with family, friends, or your significant other. If you're looking for luxurious stay options, consider the following places:
Jungle Safari Resort & Holiday Villa
Countryside Farmstays
Ekostay Villa
All That Jaaz
Villa Meer
Skywalker
Sky Villa
Don't miss out on the recommended places and plan your weekend in Nashik. There are numerous other places to visit near Mumbai, including Pune, Mawal, Raigad, Palghar, and many more. Explore these amazing places and plan your next trip to make memories that will last a lifetime.