Chhattisgarh is one of the least popular states of India. Most people don't know anything about this state rather than the tribes and danger of Naxalites here. Well, those things do not describe it at all. There are many exhilarating unknown places in Chhattisgarh which you should know about.
First, let me introduce you to some historical places in Chhattisgarh
Surang Tila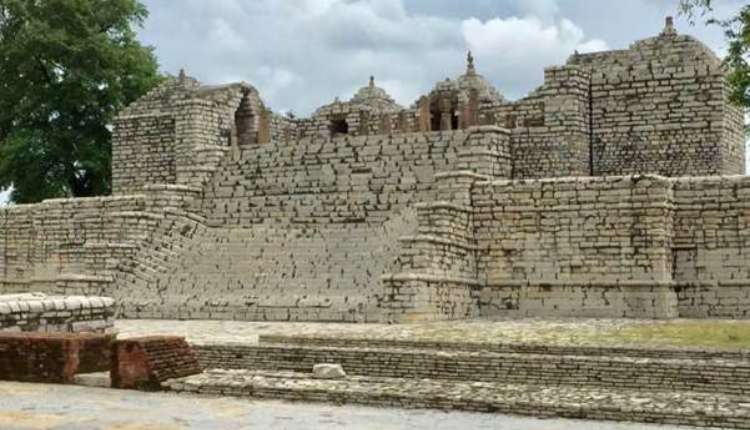 This temple, situated in Sirpur, was worked by Maha Shiv Gupta Balarjun in the 7th century AD and built in the Panchayatana style of sanctuary design, with the primary sanctuary in the middle and 4 sanctuaries in the corner. The primary temple has 5 sanctums, 4 of which have 4 distinct kinds of Shiva lingas for reverence, separately shaded white, red, yellow and dark. The excess sanctum contains a Ganesh symbol. The 32-pillared mandapam holds these five sanctums. The intricate region has 3 tantric sanctuaries in a stage, committed to Brahma, Vishnu and Shiva. The passage door was accepted to be situated close to the waterway streaming neighbouring the sanctuary. This was a training that was begun in the sanctuaries of Sirpur, and from there on, spread to different pieces of the country. This place also contains remains of the ancient Buddhist line. If you look from a distant view, the stairwell will look like it is going in a wavy pattern. The Tila is opened at 6 am and closed after 12 hours.
Kailash and Kutumsar Cave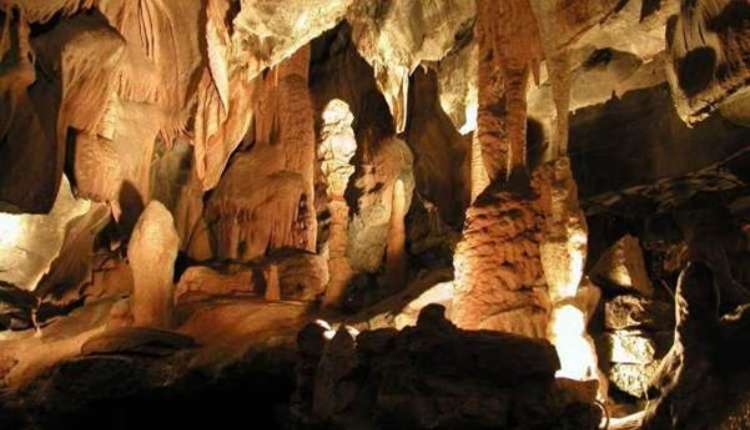 This is the second-largest amongst the known caves on this planet. Situated in Jagdalpur, this cave is filled with limestones. You will hear vibrations of musical lilt returning to any noise you create; it is extraordinary. There are waterfalls nearby too. The fascinating fact about these caves is that it is still not wholly explored. This is because, after a certain point, you will start feeling suffocated due to a lack of oxygen in there. These caves are about 2 km deep which explains the oxygen deprivation. You cannot visit these during the rainy seasons. The water gets into the caves and jams them, creating havoc. But it is perfectly safe otherwise. You will witness mind-bending carvings and arts on the walls. It might take you more than one and a half hours to do the whole tour. Jeeps are available for your convenience, but you have to pay for them. Also, if you want to use a camera, they will charge you. It is very dark inside, so you are recommended to carry a good flashlight. It is surely a thrilling experience to gain.
Maitri Bagh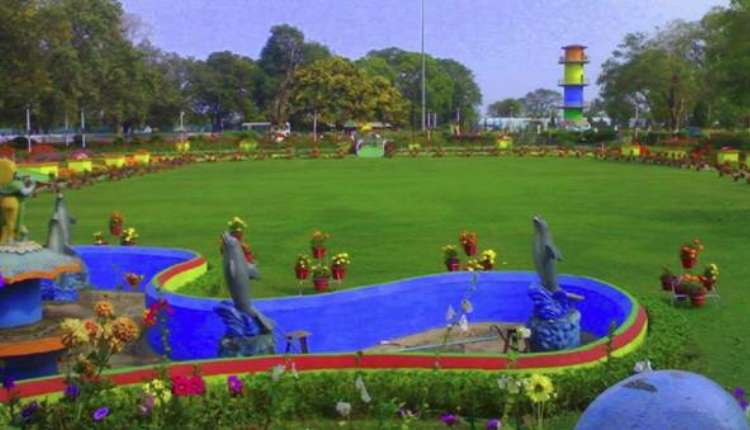 If you are in the city of Bhilai with your family and kids, this is a good spot for you. Maitri Bagh, which means Garden of Friendship, is one of the best picnic spots of Chhattisgarh. Here you will find big gardens that are cleaned often a day, big trees that will protect you from the sun and canteens with delicious food. This is a simple spot for having a nice peaceful time with your loved ones. Of course, it is not just a garden and canteens to enjoy here, when you go further you will find a zoo. It is enormous and filled with various types of birds, snakes, aquatic animals, hippos, lions, tigers and many more. They are lovely, and you will definitely be delighted to be there. There is a mini-train that goes around the Bagh where you can't go on foot for the kids. It's not just for kids, though; anyone can get aboard. The entry fees here are almost negligible. You can visit here around 10 in the morning and be here till 5 in the evening.
MM Fun City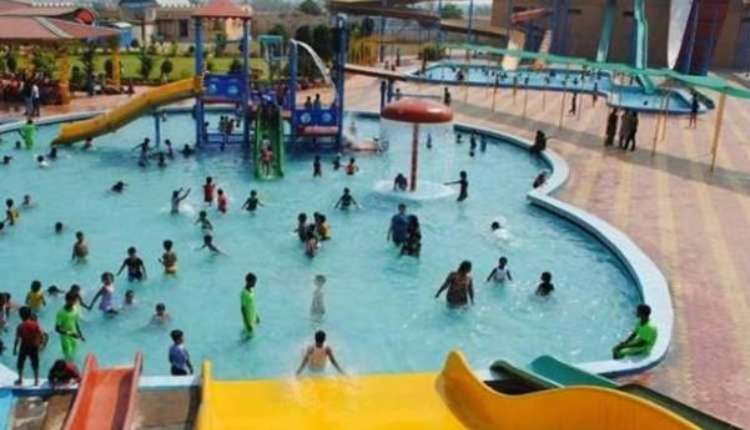 This is also one of the prominent picnic spots of Chhattisgarh and the best waterpark to visit. If you are in the capital city, Raipur, you should definitely go here. This is an amusement park loaded with fun things to do. There are numerous types of slides in the pool, separate one's for kids too. Some thrilling rides are also present here, which are not available for children. They have amazing restaurants over there, and in addition to that, you can stay in rooms too equipped with air conditioners. They also have wave pools and rain dance for you and a good crowd and music to vibe with. You can visit with your friends or have a nice family time here. It is open from morning 10 am to 8 pm. The entry fee is around Rs 700 for a person.
Chitrakoot Waterfalls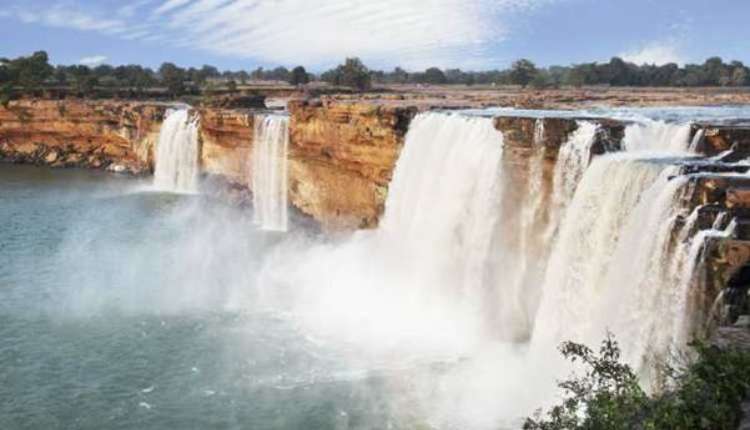 This is a beautiful natural fall found roughly 38 kilometres toward the west of Jagdalpur, in Bastar locale, and one of the historical places of Chhattisgarh. These are about 29m high and a gorgeous tourist site. A resort is located nearby if you want to stay there or want to have some food. The townspeople can arrange camps for you on the contrary side of the site if you want to experience something different and unique. Drifting assistance is also available at the waterway bed if you want to enjoy the alluring river. Lights have also been installed here, which are turned on during and after the sunset. The view here with lights and the setting sun is mesmerizing. There is no entry fee demanded here. You can visit anytime between 6 am to 7 pm.
Madku Dweep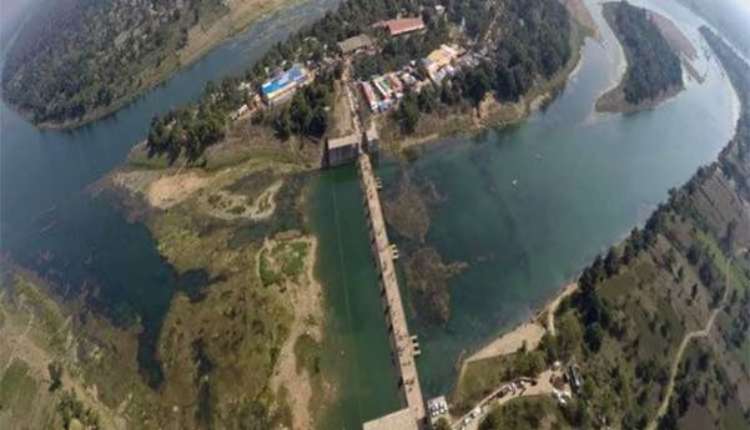 Chhattisgarh has a long river known as Shivnath Nadi. There is an island situated called Madku Dweep (Island) at the heart of this river, eponymous to a rishi. It is suggested to be visited after the rainy season has passed if you want to see fresh green lands. You would also be able to spot a dam nearby. Boats are also available if you want to go paddling. If you discover the island deeply, you will find ruins of some temples which date back to the third century BC. This is located near the highway connecting Bilaspur and Raipur. An archaeological as well as a picnic site suited for everyone. You can cook your own food there, but rather than some types of snacks available in the village before reaching the dweep there isn't any shop or restaurant.
If you love to be isolated, surrounded by greenery and fresh air, hear the birds and waves hitting the land while admiring sculptures and the beauty of nature, this is the perfect spot for you.
Kanker Palace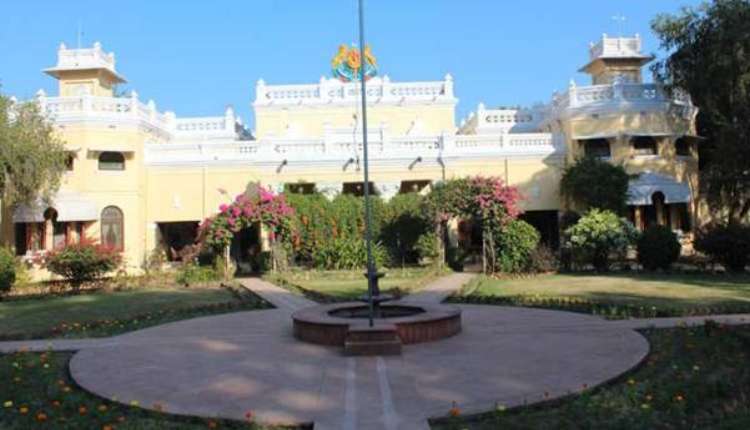 Then home for the regal family of Kanker in the nineteenth century turned into a hotel. This luxurious palace has royal rooms, cottages and splendidly voluptuous furniture and ceilings. 2 days here, and you will feel like no less than a descendant of a royal family. It goes without saying that it will cost you a fortune to spend a weekend over here. But even if it is a little out of your budget, it will be worth it. The palace is filled with costly antiques. Your food is served on the sumptuous dining table where the lords used to have their supper. You also get to see enormous and elegant gardens which are filled with a variety of flora. The bathrooms here are so truly palatial and decadently opulent that you would not want to stop bathing. Rooms are decorated with ancient trophies and skins of the animals when hunting used to be a sport. This palace could be your dream hotel. It is also close to the airport of Raipur. So when you land here, give this one a try.
Barnawapara Wildlife Sanctuary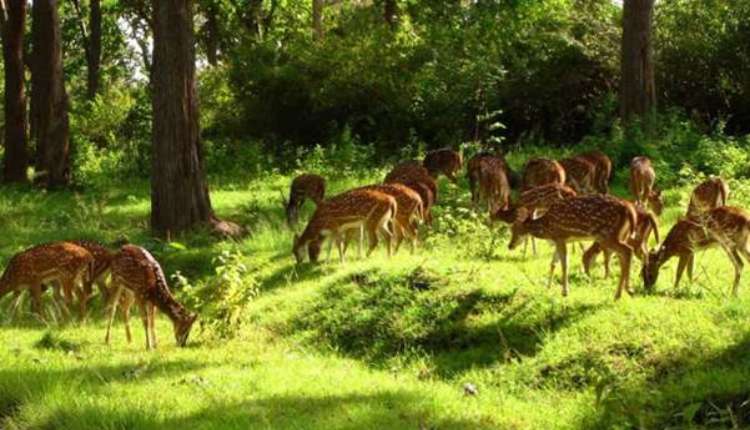 This one is a full package. The sanctuary is located about forty-five kilometres from Mahasamund, Chhattisgarh. It's clear from the name that you will meet lots of species of animals over here. The forest, the safaris, the random spotting of an animal will make your day. There are 7-8 kinds of trees like Sal, Bel etc. You might face some network issues though deep in the jungle. There are beautiful waterfalls too as the cherry on the top. The Mahanadi passes across the Barnawapara. Some caves, which are meant to be holy, are also situated here. There is a separate spot to watch the beautiful birds. There is a fancy breezy resort too if you want to spend the night there. You will get exquisite food over there and enjoy it with beautiful scenery. You can even do parties and get-togethers here. It is recommended to visit here in the winter season to enjoy it at its maximum potential and avoid it in the summer. This sanctuary is also believed to be the place where Luv and Kush were brought up. Such stories and distinct activities concentrated in one site makes this one the must-visit place in Chhattisgarh.
Dongargarh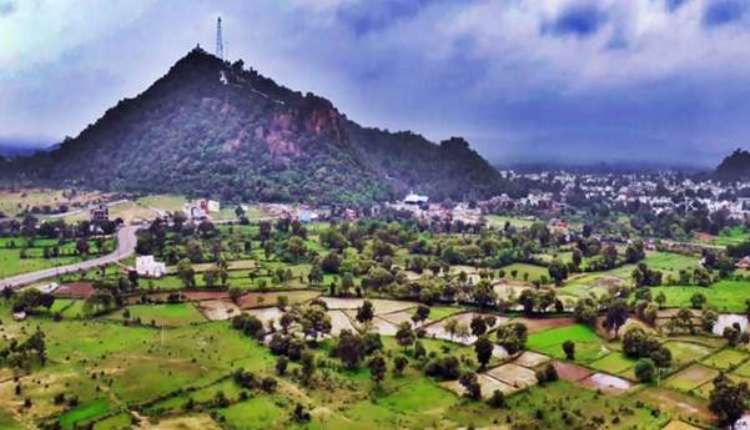 If you like to go on pilgrimages, this place is for you. The Maa Bamleshwari Temple is located in Dongargarh, but locals call this site Dongargarh itself. To reach Devi's temple, you need to climb about sixteen hundred steps. Yes, it sounds very tiring, but you will start feeling peaceful and determined on the way up once you start. There are refreshments present after approximately every 200 steps. It's not just the one spot to go to, and you will find several other temples of Lord Shiva, Hanuman and many more on the way when you are climbing the stairs. You will notice humongous rocks and the natural built of the mountain. Well, if you have a problem with the climb, don't just skip this site. The good news is that there is a ropeway which leads straight up to the last few stairs. But if you can, then try to take the steps. Because when you reach there after those efforts, you will feel bewitched.
If you are not interested in the Hindu temples in Dongargarh, you will find all kinds of religious sites. The Jain Mandir over there is one of the most sacred temples of Jains. Also, 1 of the largest Gurudwara of Chhattisgarh is located nearby.
Purani Basti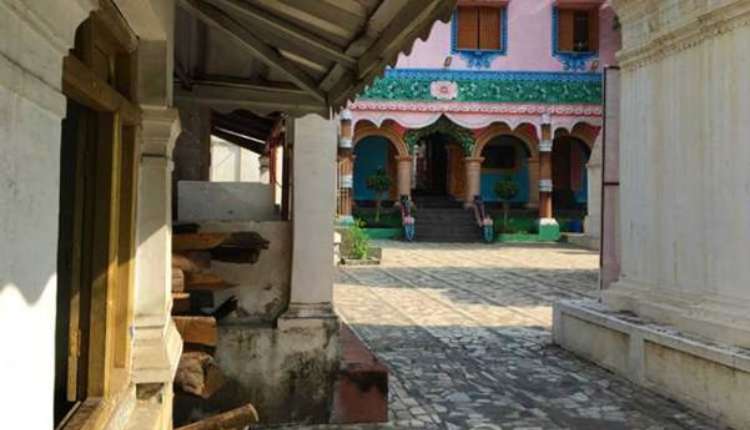 I saved the special one for the last—this place of the unknown places of Chhattisgarh, which has mind-blowing stories. Let's start with the fact that this is the first and original civilization of Bharat. Signs of the stone age moving towards the medieval and modern era are clearly visible here. Many methods like the barter system were invented here. So did numerous sports. Several temples which are old as time are situated there. It's a crowded colony, though, and it's best to enter the colony on foot. This Basti has witnessed India's most diverse and dense culture and has seen things develop like malls, gymnasiums, etc. There is a very popular game in India, known in English as Mountains and rivers. It is also believed to be invented here. People used to come here to gain peace and get connected to their ancient culture. The peace here is meant to be inner peace, gaining stability of mind and heart. The evidence also suggests that the 1st subterranean museum was also constructed in Purani Basti.
It is actually very disappointing that people are trying so hard to go abroad rather than visiting these exciting places. Most of us think that there is nothing to see in India other than the Taj Mahal and Qutub Minar. Chhattisgarh has been an outcast from the tourist hotspot for a long time.
You will find the culture and stories connected with our country's past here. Some of the places here should be famous all over the world. So next time when you plan a vacation, do consider Chhattisgarh as a viable option.