Shipra Mall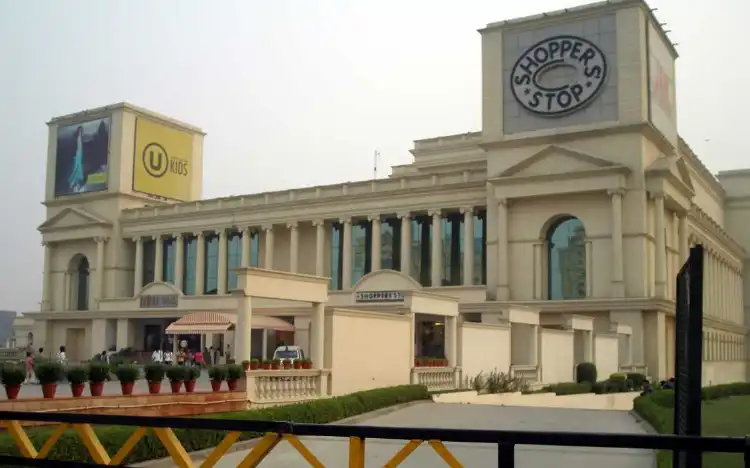 It is in the Indrapuram Junction of the city and one of the best place to hangout in Ghaziabad. You can shop for your loved ones at a variety of luxury brands. There is a multiplex called JAM Multiplex where anyone can enjoy, and there are food courts where you can try delicious food items. The shop sells a wide range of products, including clothing, footwear, and furniture.
In food, you can find a combination of both local and global cuisine. You will find very famous restaurants under one roof, such as Mc Donald's, Subway, Burger King, Domino's, Haldirams, Café Coffee Day, Barista, and many more. If you are with your friends, you should definitely go to this place, as there is an amphitheatre for casual concerts and other fun activities. With your friends, you should definitely go to JAM (just about movies).
There is also a children's play area where there are a couple of video games that you can enjoy with your friends. You can go to Shipra Mall by local transport such as cab, auto, or bus. The nearest bus stop is Model Town, which is about 10 kilometres away.
Swarna Jayanti Park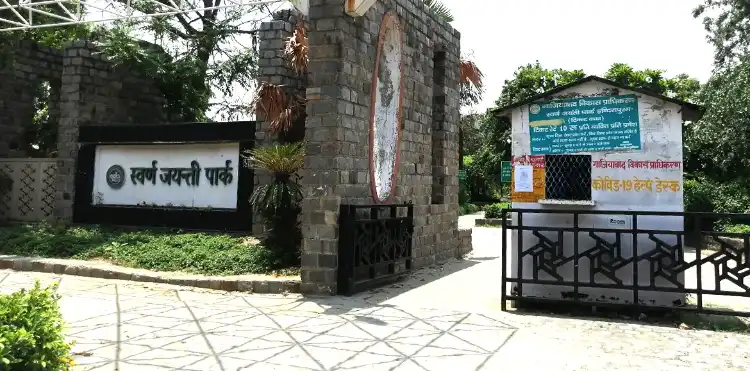 If you want to enjoy yourself with your friends, you should definitely go to Swarna Jayanti Park. It is a famous adventure park in the Indirapuram area of Ghaziabad. It has a beautiful Japanese Garden in which you can enjoy with your friends; boating facilities are also available; there is a jogging track; and there are statues of legendary figures.
You can try food also, as there are mini-food stalls near the park, and you can play badminton or some other games with your friends. There is also a musical fountain in the park. People here meditate, exercise, laugh, walk, and talk. Various events take place in this park, such as exhibitions, book fairs, and some festivals.
Indirapuram Habitat Centre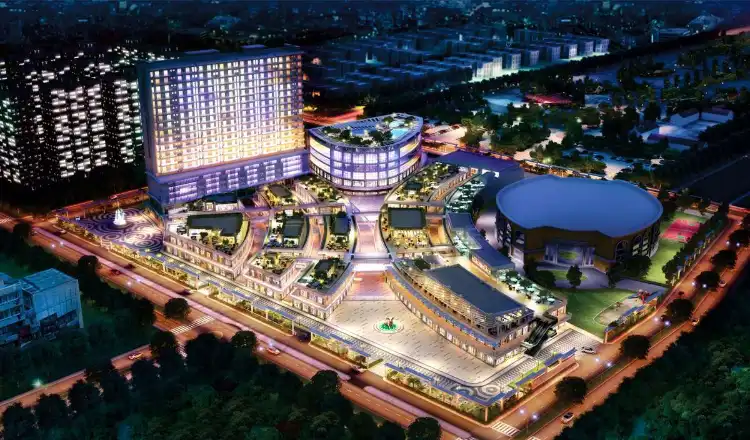 It is the best place for shopping and to enjoy a night out with friends. All types of restaurants are available here, and the place is very clean and well maintained. It's a great and new concept, as it is an open-air mall, and it is a great concept.
You will find local vendors here selling homemade clothes and artificial jewelry. With your friends, you can play basketball or cricket using Decathlon's accessories. It was worth the time and money you spent here. By roadways, one can easily reach Indirapuram; it is well connected by railways also.
ISKCON Temple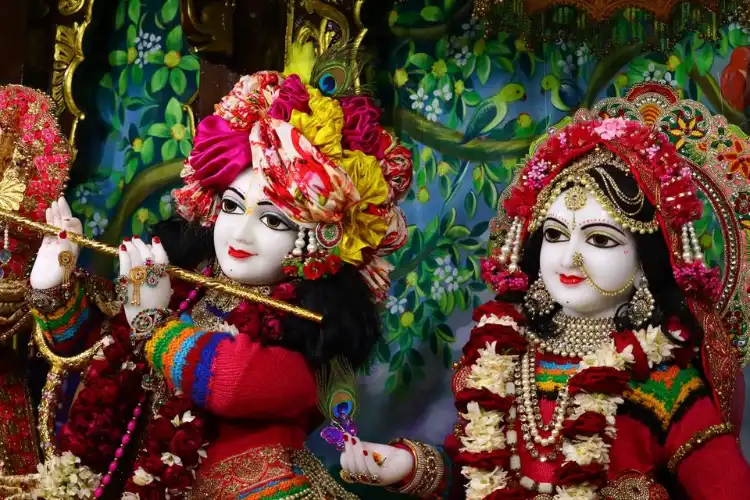 The place that is full of relaxation and peace is the ISKCON Temple, where you can get the teachings of Lord Krishna. Daily prayers are held here, and books related to religion and spirituality are sold here. The decorations are great and well managed.
ISKCON is situated in all states; it doesn't matter where you're from, but you should definitely visit ISKCON for your internal peace and to experience the spirituality. In Ghaziabad, too, you should definitely go to ISKCON with your friends and family.
Drizzling land water and amusement park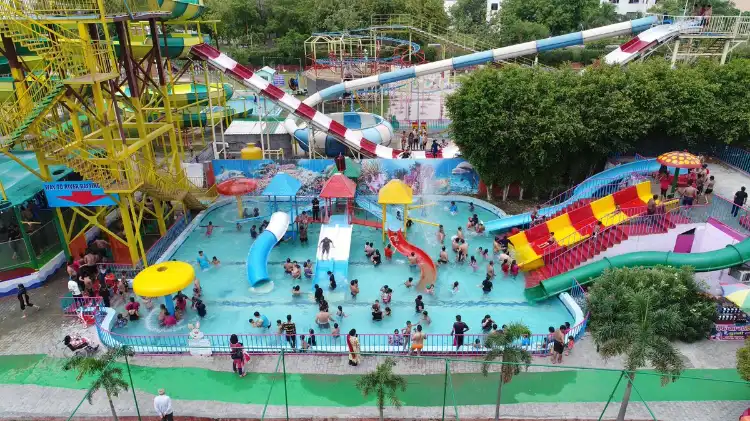 An amusement park is also one of the best options if you want to enjoy yourself with your friends. This amusement park has various adventurous activities; you can enjoy rides here, and it has a house DJ where you can dance with your friends. There are magnificent pools, fountains, thrilling rides, and slides.
This park has reserved space for special events like birthday parties, various occasions, etc. The park is open daily from 10:00 a.m. to 6:30 p.m. It is on the Delhi-Meerut Highway, near Ghaziabad. The park has a kids zone with rides for children such as a toy train, a mini Columbus, a ball pool, and so on.
All activities are accompanied by highly trained staff, and the park follows international standards for safety. You can also rent swimming costumes from the park.
Shopprix Mall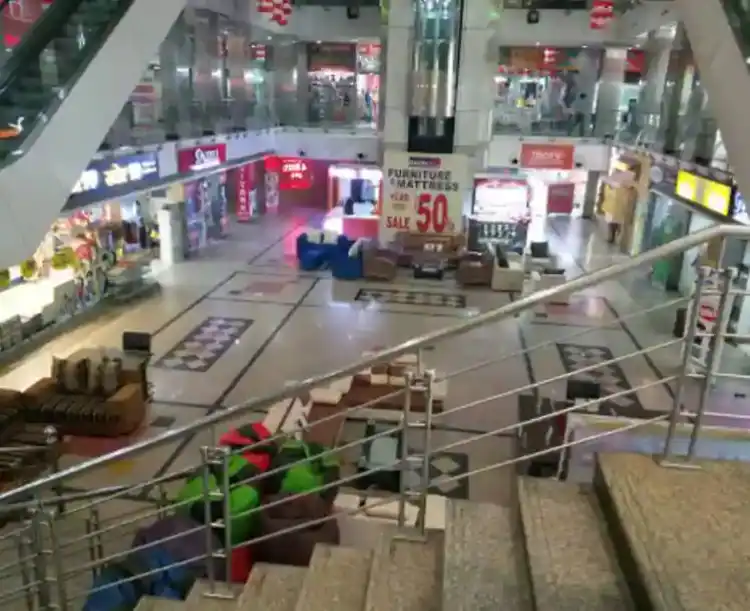 It is located near Vaishali and is relatively small in size. It includes a shopping area, a gym, and a cinema, as well as a play area for children. You can shop for groceries, clothes, digital appliances, and home decor items.
It has restaurants where you can enjoy delicious foods with your friends, and it has a rooftop dining area as well. This mall is easily accessible because the nearest metro station is Vaishali, which is only a 10-minute walk away.
Reddot Art Gallery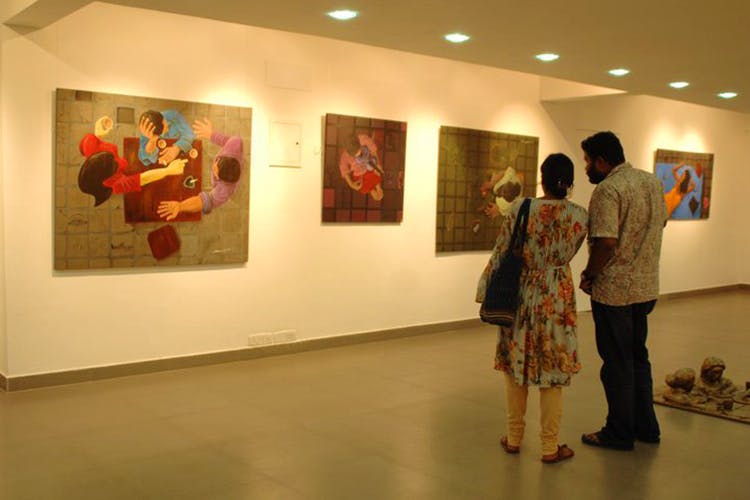 If you are in Ghaziabad and you're an art lover, you should definitely go to the Reddot Art Gallery. This art gallery has a nice collection that is also affordable.
The myriad forms of art displayed on hangings and walls are amazing. It is a perfect place for art lovers, with a good number of unique paintings.
City Forest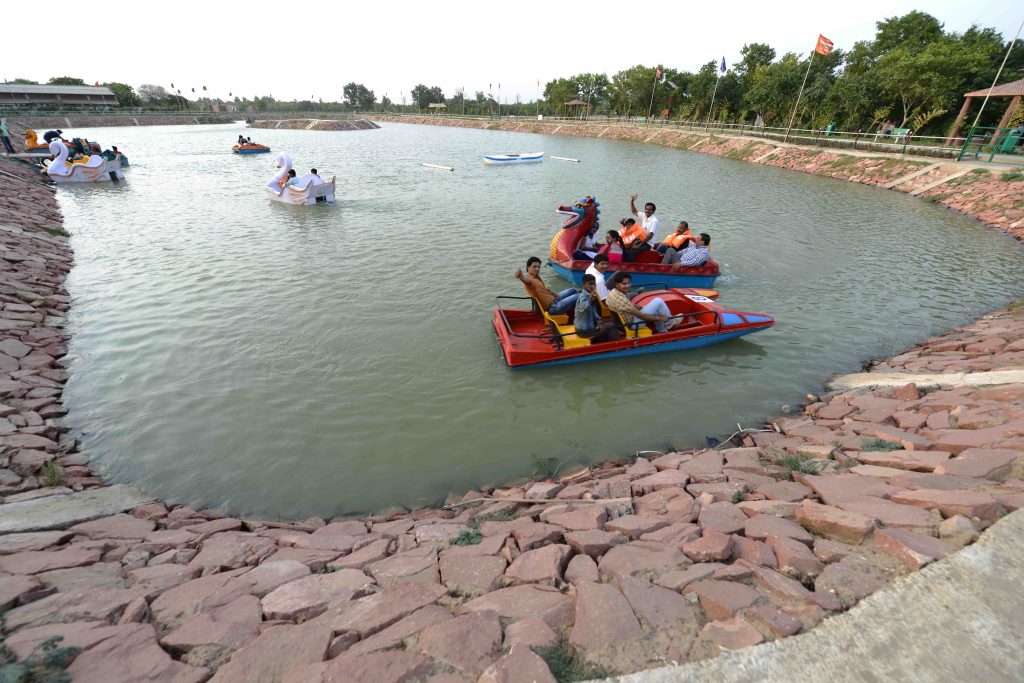 The entry fee to the city forest is only Rs 10. And 7:00 p.m.you can go anytime fa.m.m 7:00 AM to 7:00PM. It is located in the Karheda area and spreads over 175 acres. The city forest also has two lakes. It is divided into 9 sections and consists of fruit-bearing and medicinal plants. This park encompasses Dear Park, the Bamboo Park, a horse riding facility, and a gypsy or jeep ride.
The forest also has space for booking events and sports like tennis. It has a children's playground, and if you want to enjoy bungee jumping, you should definitely go to this place. Camel rides and adventure camps also take place in this forest.
These were the places where you can enjoy with your friends, now we will discuss some important cafes or restaurants where you can eat and chill with your friends.
The Reader's Café is the place where you can enjoy coffee and at the same time do some reading.
The Hipsters Café, located in Raj Nagar, is a spacious and well-managed café that will catch your eye because of its library.
Paprika Park: If you want to enjoy a picnic lunch but not outside, it is the best place for you. This park-themed place is very good, complete with artificial flowers, fountains, and all green décor.
Time Out Café: This place will be best for your gang. It's a chill place with pool table, playstation consoles and comfy bean bags to lounge on.