Weekends provide a much-needed respite from the hustle and bustle of our daily lives. During this time, we can relax, rejuvenate, and reconnect with friends. Ghaziabad, a city steeped in history and culture, offers a plethora of options for those seeking memorable weekend getaways with their closest buddies. Whether you're in the mood for adventure, good food, or simply some quality bonding time, Ghaziabad caters to everyone.
In this article, we will serve as your virtual tour guide, navigating the charming streets and hidden gems of Ghaziabad to unveil the top places to visit in Ghaziabad for friends seeking weekend hangouts. From vibrant markets and serene parks to mouthwatering street food and captivating historical sites, our curated list ensures that your weekends in Ghaziabad will be unforgettable. So, grab your pals, pack your sense of adventure, and let's dive into the vibrant world of weekend hangouts in Ghaziabad.
Shipra Mall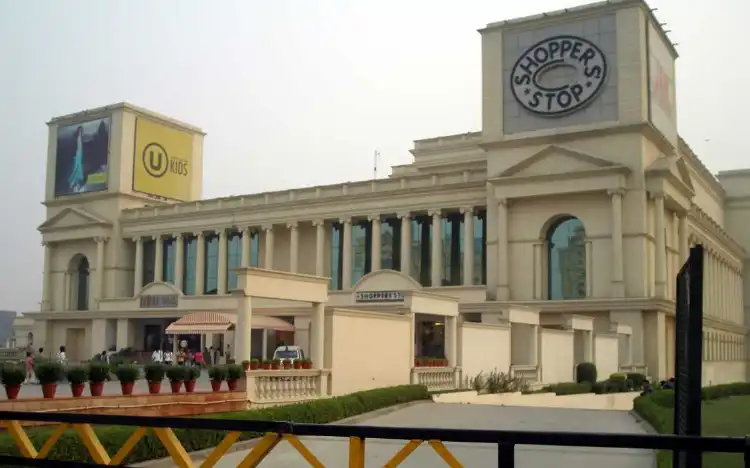 The Indrapuram Junction, located in the heart of the city, stands as one of Ghaziabad's best places to hang out. Here, you can indulge in shopping for your loved ones from a variety of luxury brands. Additionally, JAM Multiplex offers an enjoyable cinematic experience, while the food courts provide an opportunity to savor delicious culinary delights. The shops here offer a wide range of products, including clothing, footwear, and furniture.
In food, you can find a combination of both local and global cuisine. You will find very famous restaurants under one roof, such as Mc Donald's, Subway, Burger King, Domino's, Haldirams, Café Coffee Day, Barista, and many more. If you are with your friends, you should definitely go to this place, as there is an amphitheatre for casual concerts and other fun activities. With your friends, you should definitely go to JAM (just about movies).
The Indrapuram Junction also features a children's play area with a couple of video games that you and your friends can enjoy. Getting to Shipra Mall is convenient, as you can use local transport options such as cabs, autos, or buses. The nearest bus stop, Model Town, is approximately 10 kilometers away, making it easily accessible for a fun day out.
Swarna Jayanti Park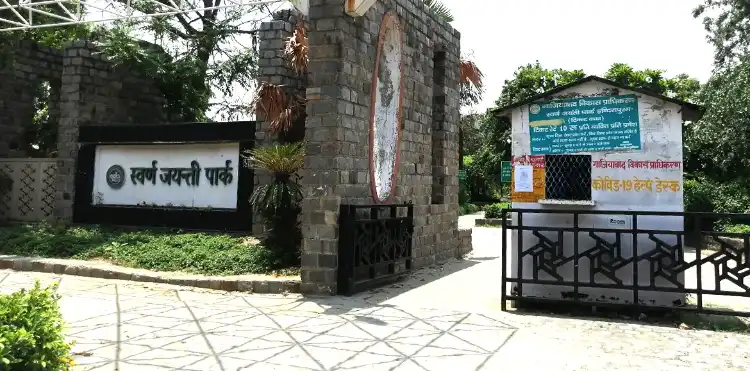 For a fantastic time with your friends, Swarna Jayanti Park is a must-visit destination. Situated in the Indirapuram area of Ghaziabad, this park is renowned for its adventurous offerings. The highlight includes a beautiful Japanese Garden, perfect for enjoying quality time with your friends. Boating facilities are also available, adding a splash of excitement. A jogging track invites fitness enthusiasts, and you'll find statues of legendary figures adorning the surroundings.
If you're feeling peckish, there are mini-food stalls near the park to satisfy your cravings. Sports enthusiasts can engage in activities like badminton and other games with their friends. The park boasts a mesmerizing musical fountain, creating a serene atmosphere. People come here to meditate, exercise, laugh, walk, and engage in conversations. Swarna Jayanti Park also hosts various events, including exhibitions, book fairs, and festivals, adding to its vibrant charm. Don't miss the chance to explore this captivating spot with your friends.
Indirapuram Habitat Centre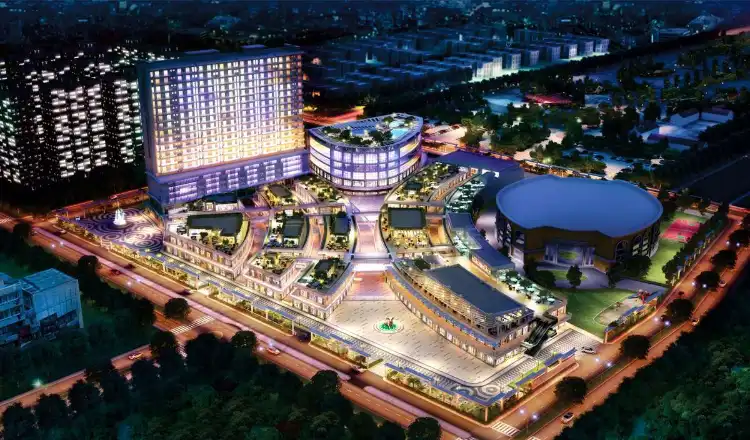 Indirapuram is undeniably the ultimate destination for both shopping enthusiasts and those seeking a fantastic night out with friends. This vibrant hub offers a wide array of restaurants catering to all tastes, ensuring a delectable culinary experience. What sets it apart is its immaculate cleanliness and impeccable maintenance, making it a standout choice.
Indirapuram boasts a unique concept as an open-air mall, providing a refreshing shopping experience. Here, you'll stumble upon local vendors offering homemade clothes and exquisite artificial jewelry, perfect for a stylish addition to your wardrobe. For sports aficionados, you can engage in spirited basketball or cricket matches using Decathlon's top-notch accessories, creating unforgettable memories with your friends.
Visiting Indirapuram is a testament to the time and money well spent. The connectivity is exceptional, whether you opt for roadways or railways, making it easily accessible and an ideal destination for an all-around enjoyable experience.
ISKCON Temple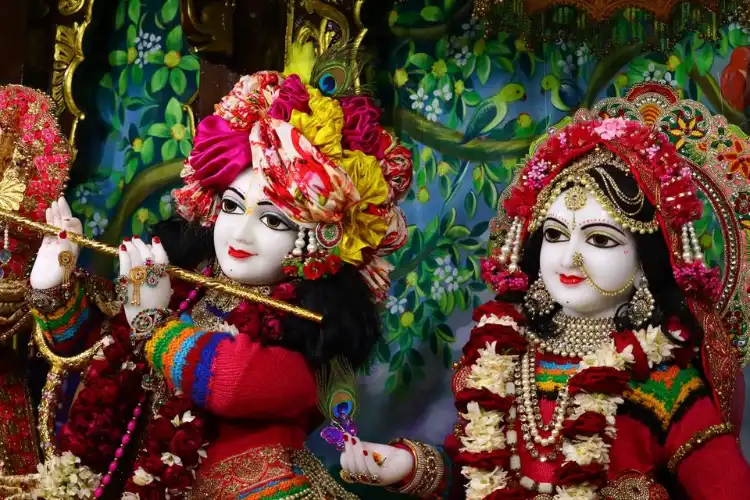 For a serene escape filled with relaxation and inner peace, the ISKCON Temple beckons with its teachings of Lord Krishna. This spiritual haven hosts daily prayers, providing a tranquil atmosphere for contemplation. It's also a treasure trove for seekers of religious and spiritual wisdom, offering a collection of books for sale that delve into the profound aspects of faith and spirituality. The temple's decorations are not only visually stunning but also meticulously managed, adding to the overall ambiance.
ISKCON Temples are a presence in numerous states, making it accessible to people from all walks of life, regardless of their origins. Whether you're a local or a visitor in Ghaziabad, a visit to ISKCON promises to be a deeply enriching experience. Gather your friends and family and embark on a spiritual journey to ISKCON, where you can find solace and connect with the spirituality that transcends boundaries.
Drizzling land water and amusement park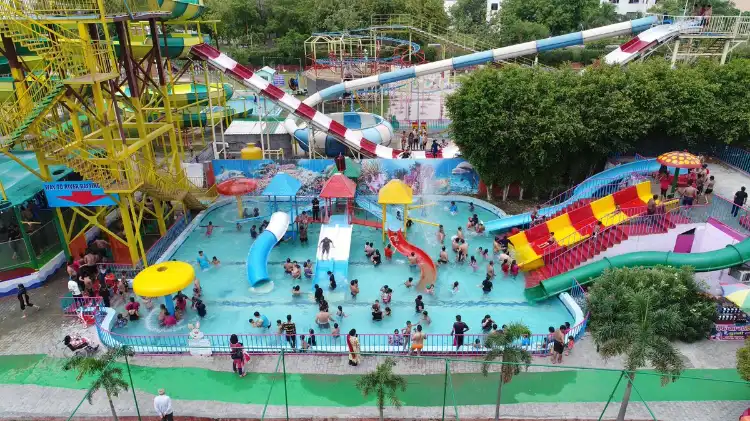 An amusement park stands as another top-tier option for an enjoyable outing with friends. This thrilling destination offers a plethora of adventurous activities, from exhilarating rides to a vibrant house DJ where you can groove to the music with your pals. The park's attractions include magnificent pools, captivating fountains, and an array of heart-pounding rides and slides, ensuring non-stop excitement.
For those looking to host special events such as birthday parties or other celebrations, this park provides reserved spaces to make your occasions even more memorable. Operating daily from 10:00 a.m. to 6:30 p.m., it's conveniently located on the Delhi-Meerut Highway, near Ghaziabad.
Families with children will appreciate the dedicated kids zone, featuring rides tailored for the younger crowd, including a toy train, a mini Columbus, and a ball pool, among others. Safety is paramount, with highly trained staff overseeing all activities and the park adhering to international safety standards. Plus, you can even rent swimming costumes right at the park, ensuring a hassle-free and fun-filled day for all.
Shopprix Mall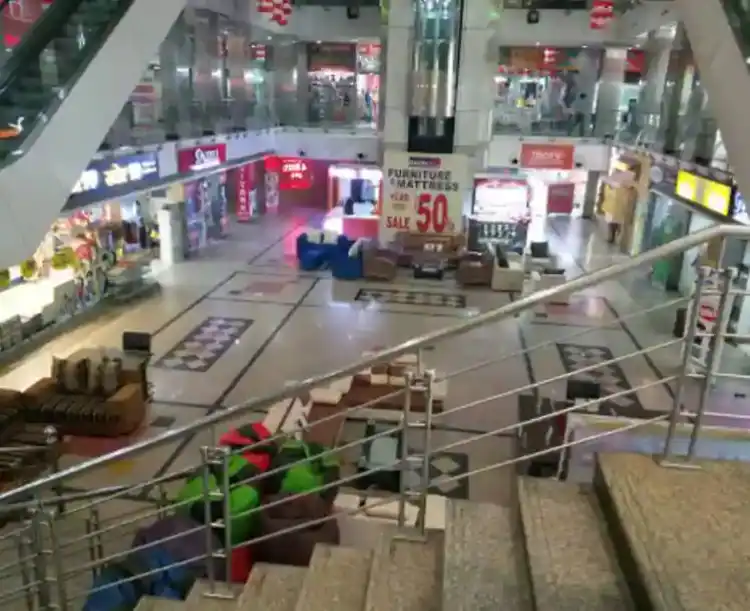 Situated near Vaishali, this mall may be smaller in size, but it packs a punch when it comes to offering a diverse range of experiences. Inside, you'll discover a shopping area with options for groceries, clothing, digital appliances, and home decor items. Whether you're looking for essentials or indulging in retail therapy, this mall has you covered.
Fitness enthusiasts will appreciate the presence of a gym, while cinephiles can catch the latest blockbusters at the cinema. Families with children will find a dedicated play area, ensuring that everyone has an enjoyable time.
When it's time to refuel, the mall boasts an array of restaurants where you can savor delicious cuisine with your friends. For an added touch of ambiance, there's even a rooftop dining area, offering a unique dining experience.
Accessibility is a breeze, thanks to the nearby Vaishali metro station, which is only a 10-minute walk away. This mall may be small, but it's big on convenience and entertainment options for all.
Reddot Art Gallery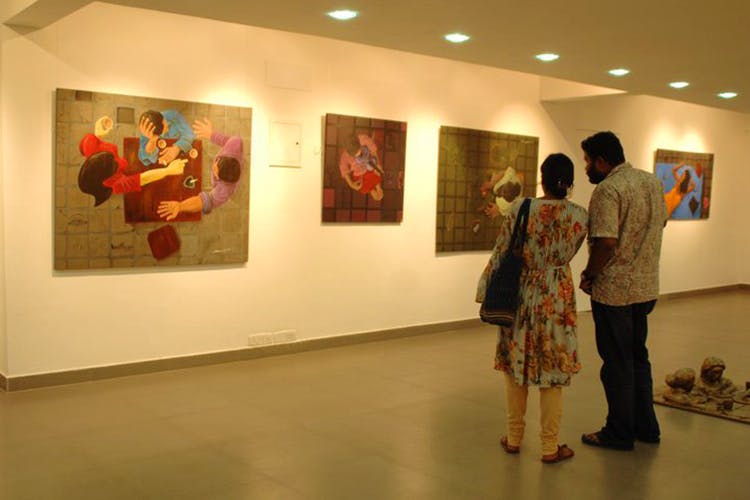 For art enthusiasts in Ghaziabad, the Reddot Art Gallery is an absolute must-visit. This gallery houses an exquisite collection of art that is not only impressive but also budget-friendly.
As you step inside, you'll be greeted by a mesmerizing array of art forms adorning the walls and hanging gracefully. It's a haven for art lovers, featuring a diverse and unique collection of paintings that are bound to captivate your senses.
Whether you're a seasoned art connoisseur or simply someone who appreciates the beauty of creativity, the Reddot Art Gallery promises an enriching and visually delightful experience. Don't miss the opportunity to immerse yourself in the world of art right here in Ghaziabad.
City Forest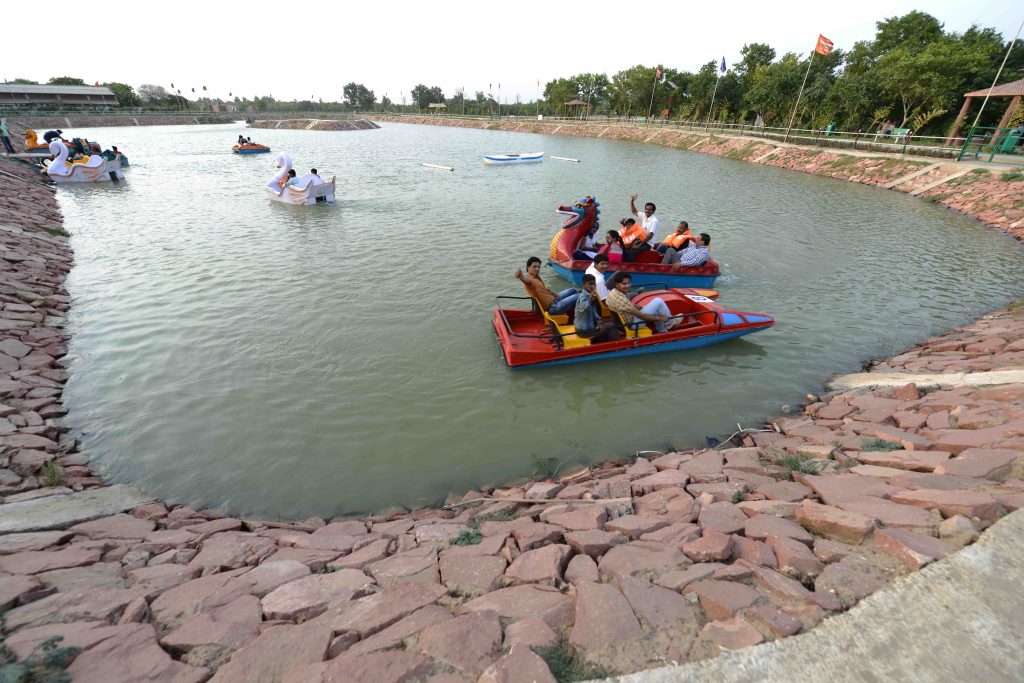 The City Forest in Ghaziabad offers an affordable escape with an entry fee of just Rs 10. Open from 7:00 AM to 7:00 PM, this sprawling natural haven spans over 175 acres in the Karheda area. With its expansive grounds, the City Forest boasts not one, but two picturesque lakes that add to its charm.
Comprising nine distinct sections, the forest is a treasure trove of flora, featuring a rich variety of fruit-bearing and medicinal plants. As you explore, you'll encounter the enchanting Deer Park, the serene Bamboo Park, and even a horse riding facility. For a more adventurous experience, consider hopping on a gypsy or jeep ride through the forest's enchanting landscapes.
Sports enthusiasts will find tennis facilities available, and families with children can delight in the dedicated playground. Thrill-seekers, take note: the City Forest offers bungee jumping for an adrenaline rush like no other. You can also enjoy camel rides and partake in adventure camps, making this forest an all-in-one destination for outdoor fun and excitement.
Absolutely, after exploring the exciting hangout spots in Ghaziabad, let's delve into some of the city's essential cafes and restaurants where you can savor delicious meals and unwind with your friends. Whether you're craving local flavors, international cuisines, or just a cozy ambiance, Ghaziabad has a diverse culinary scene to satisfy every palate. Stay tuned for a flavorful journey through the city's dining gems.
The Reader's Café is the place where you can enjoy coffee and at the same time do some reading.
The Hipsters Café, located in Raj Nagar, is a spacious and well-managed café that will catch your eye because of its library.
Paprika Park: If you want to enjoy a picnic lunch but not outside, it is the best place for you. This park-themed place is very good, complete with artificial flowers, fountains, and all green décor.
Time Out Café: This place will be best for your gang. It's a chill place with pool table, playstation consoles and comfy bean bags to lounge on.
Ghaziabad, with its rich tapestry of culture, history, and modernity, offers a myriad of options for friends seeking the perfect weekend hangout. Serene parks, bustling markets, adventurous amusement parks, and vibrant art galleries await exploration by eager visitors.
Whether you're exploring the spirituality at ISKCON Temple, getting your adrenaline fix at the amusement park, or immersing yourself in the vibrant art scene at Reddot Art Gallery, Ghaziabad guarantees memorable weekend experiences.
Furthermore, the city's diverse culinary landscape complements your hangout adventures perfectly. Indulge in delectable cuisines and unwind with friends in the cozy cafes and restaurants scattered across Ghaziabad.
So, whether you're a local or a passing traveler, Ghaziabad offers a perfect blend of history, culture, adventure, and gastronomy to make your weekends truly unforgettable. Gather your friends, embark on an adventure, and let the vibrant charm of Ghaziabad sweep you off your feet.