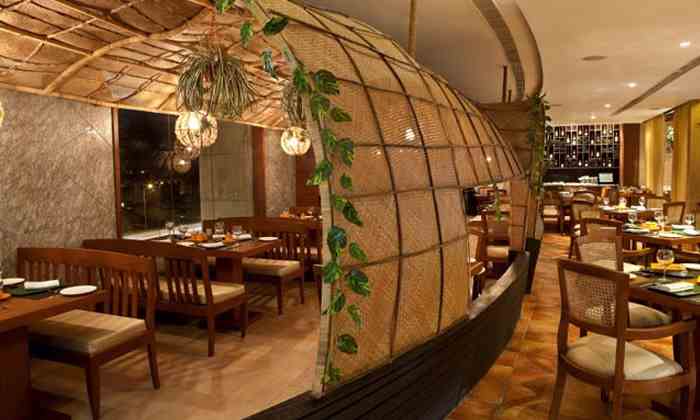 The Best Chinese Restaurants for Casual Dining in Delhi and NCR
Delhi is one of the cities where one may come across the most varied and unique delicacies. It promises the most heart-warming and exquisite restaurants I the country.
Amongst the many cuisine that one gets to taste in the city, there is also Chinese and Thai cuisine that the city offers which one could relish in an outing with friends, family, loved ones or even work colleagues.
Here are the Best Chinese Restaurants and Food corners for casual dining restaurants that serve Chinese and Thai delicacies that one could opt for:
1. Mainland China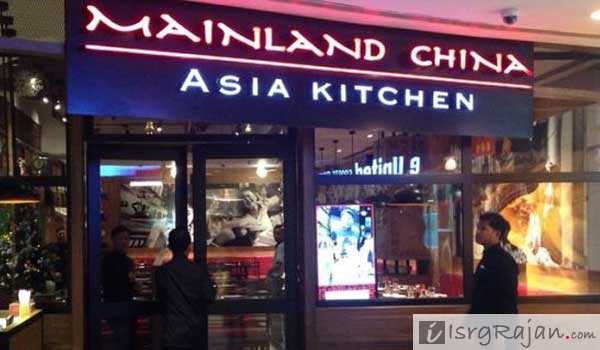 One of the most well-known Chinese restaurants in the Delhi/NCR region. A visit her would assure you the most authentic Chinese delicacies be it the starters, appetizers or the dessert. They serve mouth-watering dishes at very decent rates. The menu holds a variety of dishes with a blend of authentic herbs and that in turn brings in the rich flavour. Even the waiters have elegance in their body language. A classic dining experience. The staff is warm and welcoming and the ambience and seating arrangement is as relaxing and comfortable.
Cuisine: Chinese
Must Try: Dim Sums, Slow Fried Jumbo Prawns, Thai Red Curry Prawns, All Time Favourite Crackling Spinach, Mixed Vegetable Kung Pao Style, Crispy Spring Rolls, Wok Tossed Chicken Hakka Noodles, Lemongrass Fried Rice, Maoshi Chicken, Black Pepper Chicken, Roast Lamb In Mahlak Sauce, Chicken And Vegetable Clear Soup, Burnt Garlic Fish With Seasonal Greens
Dessert: Hot Chocolate Rolls with Vanilla Ice Cream, Rambutan with Ice Cream
Cost for Two: Rs. 1800/- approx.
Cash and Credit cards accepted.
Timings:
Mon-Sun 12:30 pm to 3:30 pm, 7:30 pm to 11:30 pm
Outlets: Delhi, Noida
Home Delivery: Yes
2. Berco's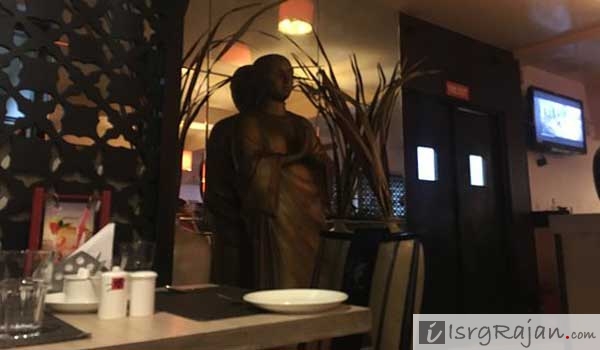 A must-visit restaurant to relish Chinese and Thai cuisine. The food served lives up to the expectations. One could order anything out of the menu here and would admire every bit of the meal served. Great place to bring along family, friends or business colleagues. With a friendly staff and a warm ambience one couldn't ask for more!
Cuisine: Chinese, Thai
Must Try: Crispy Chilli Potato, Veg. Manchurian Gravy, Veg. Hakka Noodles, Veg. Momos, Kung Pao Chicken, Chilli Chicken, Chicken Manchurian, Chicken Fried Rice, Chilli Garlic Noodles, Garlic Steamed Rice, Prawns in Creamy Garlic Sauce, Thai Red Curry, Chilli Chicken, Chopsuey, Chicken Thukpa Soup
Dessert: Death-by-Chocolate, Fruit Beer
Cost for Two: Rs. 1000/- approx.
Cash and Credit cards accepted.
Timings: Mon-Sun 12:30 pm to 11:00 pm (Open until 12:00 am only in Gurgaon Outlet)
Outlets: Delhi, Noida, Gurgaon
Home Delivery: Yes
3. Asian Haus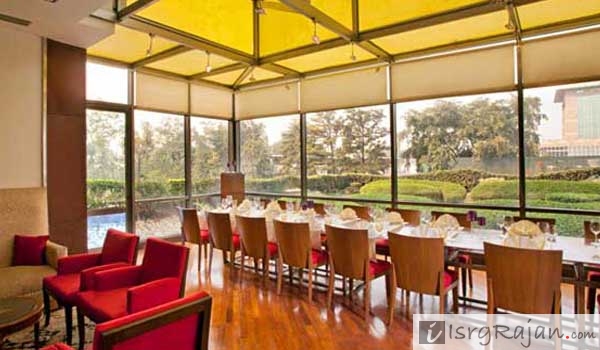 A visit to Asian Haus would definitely promise the most delicately packed scrumptious Chinese and Thai dishes hands down. The quality of the food is par excellence with a balance of flavours served in decent portions. There is a variety to choose from when it comes to soups, salads, rice, noodles and main curries. The food that is served definitely compensates for the money paid.
Cuisine: Chinese, Thai, Malaysian, Vietnamese, Asian
Must Try: Chicken Teriyaki, Chicken Redang, Cantonese Chilli Chicken, Prawns, Thai Red Curry, Thai Green Curry, Sambal Grilled Fish, Khow Suey, Thai Basil Fried Rice, Hawker Fried Garlic Noodles, Momos
Dessert: Fig Cheesecake, Green Tea Cheese Cake, Spiced Orange, Chocolate Fudge Cake, Chocolate Decadence
Cost for Two: Rs. 1500/- approx.
Cash and Credit cards accepted.
Timings:
Mon-Sun 12:00 pm to 11:59 pm, 12:00 am to 04:00 am
Outlets: Delhi, Gurgaon
Home Delivery: Yes
4. Mamagoto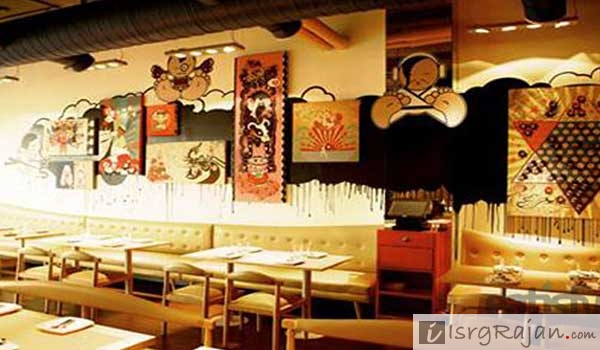 Mamagoto, literally means, "to play with food". Its casual and stress-free atmosphere is a fusion of mouth-watering cuisine housed with a quirky décor. Particularly famous for its manga inspired thematic display be it on the interiors, menu, food packaging or web layout. It definitely promises to add on a little fun and quirkiness into our lives with its vibrant colours. Every dish is served with a perfect blend of flavours in ample quantity that one could definitely not resist.
Cuisine: Chinese, Thai, Asian
Must Try: Steamed Fish With Chilly Oyster Sauce, Crispy Fish Fillet In A Spicy Black Pepper Sauce, Indonesian Grilled Chicken, Hua Hin Highway Rolls, Grilled Fish with South East Asian Dressing, Asian Barbeque Chicken, Fiery Shrimp Rice with Chicken Ribbons, Thai Red Curry, Thai Green Curry, Laksa Chicken, Hot Basil Chicken Cups, Lamb Chilli Hoisin, Veg. Hakka Noodles, Tom Yum Soup
Dessert: Chunky Caramel Sponge Cake with Toffee Sauce and Ice Cream
Cost for Two: Rs. 1600/- approx.
Cash and Credit cards accepted.
Timings: Mon-Sun 12:30 pm to 11:30 pm
Outlets: Delhi, Noida, Gurgaon
Home Delivery: Yes
5. Side Wok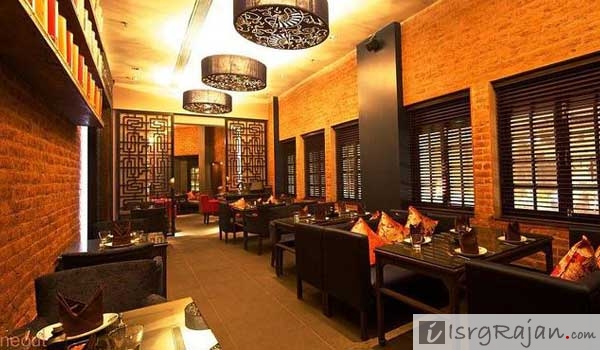 Small place with a warm lighting and cozy seating. Simple and neat ambience and décor. It is the exquisite and diverse menu that catches one's attention. Flavours are authentic and do not contain any of those questionable ingredients that usually go into Chinese style cooking. The soups, starters and main course are a delight and definitely compensate for the price paid. Service is attentive, courteous and well-informed.
Cuisine: Chinese, Thai, Japanese, Burmese, Malaysian
Must Try: Tom Yum Soup, Hot n' Sour Soup, Chicken Red Thai Curry, Kung Pao Chicken, Beijing Chicken, Diced Chicken in Black Bean Sauce, Chicken Aniseed, Pan Fried Noodles, Dumplings, Non Veg. Dim sum Basket, Hunan Chicken, Shredded Chicken, Chilly Garlic Noodles, Chicken Vermicelli Veg. Salad, Veg. Noodles in Thai Chilli Sauce, Veg Hakka Noodles, Crispy Vegetable Salt n' Pepper
Cost for Two: Rs. 1800/- approx.
Cash and Credit cards accepted.
Timings: Mon-Sun 11:30 am to 12:00 am
Outlets: Delhi
Home Delivery: Yes
6. Chew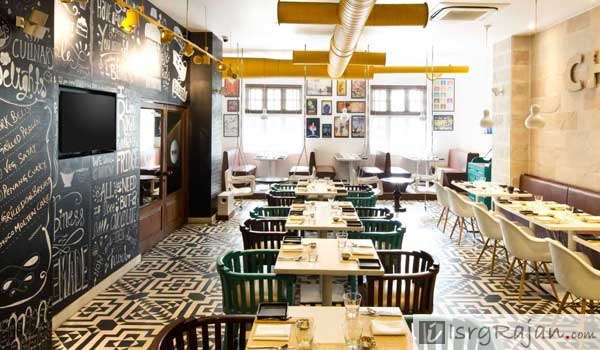 Small yet spacious with a decent and thoughtful seating arrangement. The innovative décor and the open style kitchen definitely add up to the fun and makes the ambience even more welcoming and entertaining. The environment is perfect for an outing with friends, family or business colleagues. The Food quality is lives up to the expectations, it is appetizing and sumptuous. The staff is courteous and definitely make the stay more hospitable.
Cuisine: Asian, Chinese, Thai, Japanese
Must Try: King Prawn Tempura, Yasai Tempura, Veg. American Chopsuey, Dumplings, Chilli Chicken, Chicken Wings, Chew Style Chilli Chicken Spring Rolls, Minced Chicken with Thai Holy Basil and Fresh Red Chillies, Crispy Chicken, Burnt Garlic Butter Fried Rice.
Dessert: Mangoffie Pie, Banoffee Pie, Tiramisu, Spicy Fig with Vanilla Ice Cream
Cost for Two: Rs. 1700/- approx.
Cash and Credit cards accepted.
Timings: Mon-Sun 12:30 pm to 11:30 pm
Outlets: Delhi
Home Delivery: Yes
7. Big Wong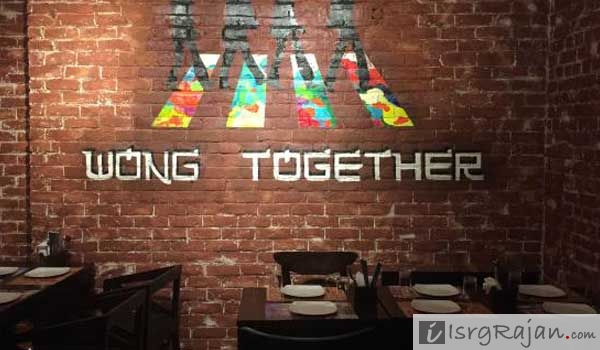 Small but all cosy and calm when it comes to the ambience. Offers authentic flavours and hear-warming hospitality. Fine culinary taste infused in their cuisine that makes the starters and appetizers quite tempting. It also promises a neat, elegant and clean food presentation and interior seating space. During peak hours the service might get a little slow but that compensates for the mouth-watering food they offer in quite decent portions.
Cuisine: Chinese, Thai, Sushi
Must Try: Dumplings, Chicken Thai Herb Dim sum, Corn and Water Chestnut Dim sum, Steamed Fish (Basa) in Black Bean Sauce, Chicken Rendang, Pad Thai Noodles, Hong Kong Style Chicken, Clay pot Chicken, Honey Chilli Chicken, Chilli Garlic Noodles, Hakka Noodles, Crispy Vegetables in Thai Herb, Veg. Cheese Rolls
Cost for Two: Rs. 900/- approx.
Cash and Credit cards accepted.
Timings: Mon-Sun 11:30 am to 10:45 pm
Outlets: Delhi, Noida, Gurgaon
Home Delivery: Yes
8. Ichiban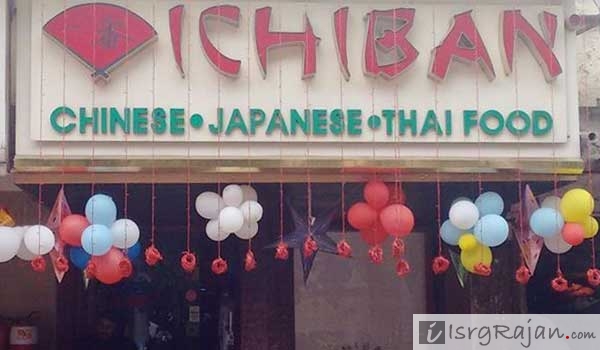 Located on the famous Pandara Road alongside the most iconic restaurants in Delhi. This restaurant was started long back and yet till date promises to be one of the best Chinese restaurant in the city. The menu promises a lip-smacking and affordable oriental cuisine. A warm, pleasant interior coupled with a friendly staff definitely make this restaurant a must-visit. One might have to wait a little at times since there are less seats available but even that little wait is worth it.
Cuisine: Chinese, Thai, Japanese,
Must Try: Chilli Chicken Garlic Noodles, Chicken Fried Rice, Tom Kha Prawn Soup, Ichiban Special Soup, Golden Fried Prawns, Wok fried Singaporean Prawns, , Crispy Chicken, Chicken Kung Pao, Honey Chilly Potato, Crispy Chilly Potato, Spring Rolls, Vegetable Hakka Noodles, Manchurian, Mixed Fried Rice
Dessert: Date Pancakes with Ice cream, Fruit Beer
Cost for Two: Rs. 1200/- approx.
Cash and Credit cards accepted.
Timings: Mon-Sun 12:30 am to 4 pm, 7:15 pm to 12:30 am
Outlets: Delhi
Home Delivery: Yes
9. Thaichi Street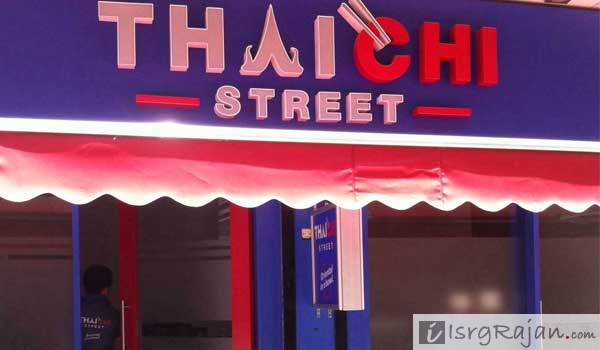 Have been living up to the customer's expectations since a very long time. Although it's a small outlet but promises a pleasant, heart-warming ambience at a very convenient location too. Decent service, courteous staff and mouth-watering cuisine. Must-visit for people who are strictly vegetarian as the veg. dishes are going to be par excellence.
Cuisine: Chinese, Thai
Must Try: Nasi Goreng, Pad Thai, Thai Curry (Chicken), Shredded Chicken in Hot Garlic sauce, Anoi Grilled Spicy Chicken, Asparagus Shitake n'Baby Corn with Black Bean Preserve, Bamboo Shoots, Cherry Tomato n' Broccoli in Sichuan Sauce, Baby Corn in Black Bean Preserve, Egg Hakka Noodles, Veg. Hakka Noodles, Jasmine Rice
Cost for Two: Rs. 900/- approx.
Cash and Credit cards accepted.
Timings: Mon-Sun 11:00 am to 11:00 pm
Outlets: Gurgaon
Home Delivery: Yes
10. The Bento Café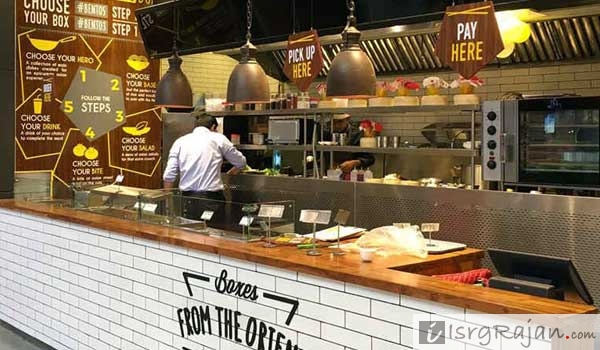 Located in the Mall's Food Court, Bento cafe definitely has something exquisite to offer to all the Chinese & Thai cuisine lovers. The experience would definitely be overwhelming & delightful. It offers a variety to choose from the menu and lives up to the customers' expectations. Though it has a small space in the food court but the delicious dishes served definitely compensate for it.
Cuisine: Chinese, Japanese, Asian
Must Try: The Bento Box, Chicken Dimsum, Yum-Yum Noodles, Pad Thai Noodles, Veg. Bento Rice, Duck Thai Basil, Japanese Udon Noodles, Nasi Goreng Rice, Thai Somtum Salad, Fish in Soya Chilli Wine.
Dessert: Melting Chocolate Dumpling, Watermelon Kaffir Lime Slush
Cost for Two: Rs. 900/- approx.
Cash and Credit cards accepted.
Timings: Mon-Sun 11:00 am to 11:00 pm
Outlets: Noida
Home Delivery: Yes