After Demonetization in India the e-Wallet apps and Online banking such as Fund transfer, Internet Banking, and Cashless Banking or you can say less-cash banking became highly popular. Almost, every small to giant stores such as Medicos, Hospitals, Vegetable Shops, Milk Shops, General Stores, Restaurants and Hotels started accepting the e-Wallet, debit cards and credit cards etc.
According to the Business-Standards.com e-Wallet like Paytm has shown more than 300% growth within the period of the demonetization and the reason Paytm has extended the credit limit of Rs. 10,000 to Rs. 20,000. There are many reasons that have compelled the common man in India, which is well known for its liquid economy to opt alternative methods of the payment, but one of the biggest reasons is that people want to shift to a cashless economy is the unavailability of cash i.e. — new notes issued by the Govt. of India.
By demonetizing the currency the Govt. of India aims to end corruption, terrorism, the hoarding and the poverty. It is true that the common people are suffering more, but in other hand, they are in support of the step taken by the Govt. of India for demonetizing.
In this article we've listed the best e-Wallet apps available in India for a cashless transaction. These apps are ranked from 1 to 5 on the basis of features, trust, efficiency and reliability.
Here are the Best Indian e-Wallet apps available for a Cashless Transaction:
1. Paytm e-Wallet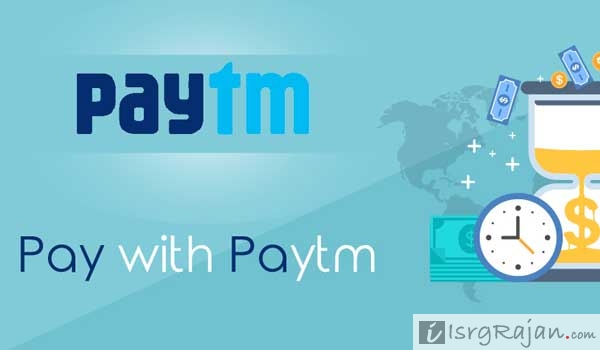 Paytm acronyms Pay Through Mobile is of the biggest e-Commerce cooperate among the top 10 companies that are dealing in India. Vijay Shekhar Sharma started Paytm in 2010 with a mission to create a payment gateway and system especially for the Mobile. Paytm is owned and operated by the One97 Communications Limited and is headquartered in the NCR region, Noida.
In its initial period the Paytm only offered recharging mobile, DTH,  paying landline and postpaid bills, but later it begin with offering e-commerce services similar to Amazon, Flipkart and Snapdeal. In 2014, Patym launched the e-Wallet app for Android, iOS and Windows phone and named it as the "Paytm Wallet". The Paytm wallet became one of the biggest mobile payment service provider with more than 200 Million users.
In the year 2015, the Paytm added few new features of ticket booking which included Bus Booking and Movie Ticket Booking services. Now, the Paytm is available as one of the Payment gateway i.e. — payment option with almost every known e-Commerce, Online food ordering and cab booking websites-cum-apps such as Dominos, FoodPanda.in, Uber and BookMyShow etc.
Paytm is also accepted by small shopkeepers and vendors which include Tea wala, Paan Wala, Sabzi Wala and Mother Diary Wala etc.
Paytm also offers instant fund transfer to Bank accounts, Paytm to Paytm and has the threshold limit up to Rs. 20,000 (equivalent to USD $295 approx.) that can be extended up to Rs. 1,00,000 (equivalent to USD $1480 approx.) by upgrading the e-Wallet by submitting the Know Your Customer (KYC) form .
2. FreeCharge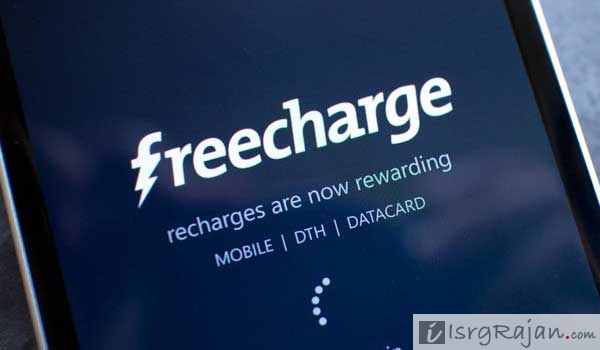 Free Charge (or Free Charge) sometime it sounds like Free Recharge to many people, but it is one of the known Mobile Payment service providers in India after the Paytm. FreeCharge is the joint venture of Kunal Shah and Sandeep Tandon begin in the year 2010. In 2011, freecharge was honored as one of the "Most Promising Technology Startups" by Pluggd.in in India.
FreeCharge offers a variety of services like bill payment, mobile & DTH recharge, metro card recharge and e-Wallet facility, including the Data Card, Electricity, landline, Boardband, Gas and BookMyShow etc. utility billing and payment services.
Free Charge is owned and operated by the second largest Indian domestic Business-to-Consumer e-Commerce company, Snapdeal. Free Charge is available for Android, iOS, Windows, Mobile site and desktop version.
Free Charge is also available as one of the payment method with many websites and smartphone utility and services apps including its parent company Snapdeal. FreeCharge has also launched a Virtual Card known as the FreeCharge Go using which you can shop on various websites and stores that accept FreeCharge Go i.e. — the Virtual Card.
3. Mobikwik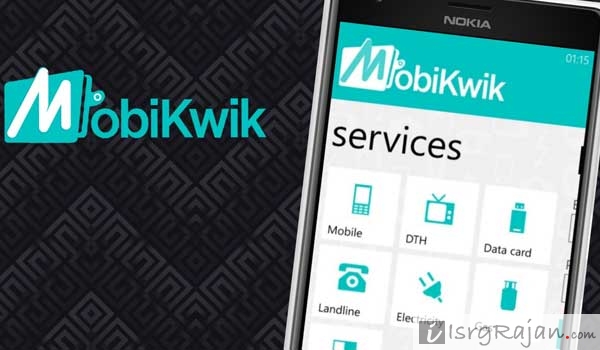 Mobikwik was launched in 2009 by Bipin Preet Singh and Upasana Takuand. Mobikwik has been coined as "Mobile Number Do, Paise Lo" which sounds like an e-Wallet and credit system, but the reality is it is more than a wallet.
Mobikwik offer utility recharge and bill payments such as DTH, Electricity, Data card, Landline, Gas, Insurance, Broadband and Water. Bus Ticket booking, Restaurant & hotel bill payment options, offers and e-Wallet. Mobikwik has also partnered with Priya Exhibitors Private Limited and Village Roadshow Limited (PVR) and available as one of the payment option at the outlets of PVRs.
According to the Forbes India Magazine by April 2015, Mobikwik has been used by more than 15 million users and adding millions of customers every moth. Companies and payment gateways like Cisco, American Express, and Treeline has invested more than 150 Crores with Mobikwik
With Mobikwik eWallet you have limit upto Rs. 10,000 which can be extended upto 1 lakh by apply for the KYC process which is one of the method of upgrading your digital e-wallet.
4. PayUMoney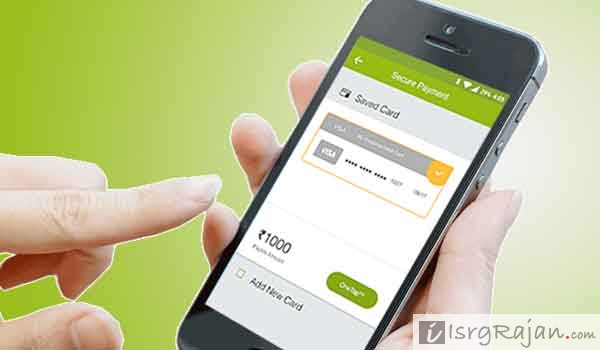 PayUMoney (Pay You Money) is one of the payment Gateway Provider in India that claims to offer fastest, secure and easy payment method to the consumers, merchants and the cooperates. PayUMoney has emerged as one of the best payment gateway cum method provider for the merchants for collecting fund and transactions online from their customers.
PayUMoney has partnered with almost all the major private and government undertaking banks in India which include ICICI Bank, HDFC Bank, AXIS Bank, Yes Bank, Union Bank, Corporation Bank, Citi Bank, State Bank of India, IndusInd Bank, Karnataka Bank Ltd, IDBI Bank, Bank of India, J&K Bank, South Indian Bank, DCB Bank, Indian Overseas Bank, Bank of Maharashtra, Federal Bank, Central Bank of India, Deutsche Bank, United Bank of Indin, City Union Bank, ING Vysya Bank and Canara Bank etc.
PayUMoney is offering payment gateway to the leading e-commerce, e-business companies and educational institutions which include University of Delhi, RechargeItNow, Snapdeal, Goibibo, Zomato Groupon, Jabong and Bookmyshow.
Recently PayUMoney has launched e-wallet app which is available for Android and iOS Windows users. PayUMoney is offering similar services as Paytm, Mobikwik and freecharge which include utility billing and recharges services and fund transfer etc.
PayUMoney have more than 1 million active installs on Google Play Store.
5. Citrus Pay

Citrus well known as the Citrus Pay is one of the most popular digital payment solution provider company i.e. — the payment gateway which includes e-wallet as well. The e-wallet is available for the iOS, Android and Windows operating system. Citrus Pay offers e-wallet facility under which one can store some amount of money from their account through Debit/Credit card and net banking etc. The company also offers services like fund transfer from one citrus account to another and to the bank directly. Citrus is available for the merchants and the consumers i.e. — the common people.
6. ICICI Pockets
Industrial Credit and Investment Corporation of India (ICICI) Bank is one of the well known giant private banking company based in India that has brought an e-wallet for everyone, no matter whether you are a customer of the ICICI Bank or not , the e-wallet app is available for everyone. ICICI's e-wallet is named as the ICICI Pockets which is available on Google Play Store and iPhone iOS app store.
You can store up to Rs. 20,000 in your ICICI Pockets e-Wallet which you can spend on a variety of things such as paying utility bills, mobile recharge, fund transfer and even you can shop using the ICICI Pockets e-wallet app.
In addition to this, ICICI also offers a physical card powered by VISA that you can use with any e-commerce, e-business and other websites that accept the VISA debit cards.