Haryana is known for its rich heritage, diverse culture, agriculture and the great epic-war of Kurukshetra as described the great Indian epic Mahabharata. Haryana has been named after the supreme god, "Vishnu" and the word "Haryana" has been derived from the Sanskrit word "Hari" meaning supreme god "Vishnu" and  "Ayana " meaning "Home" which translates in English as the "Abode of God".
Haryana has the fifth-highest per capita income in the county. This state is not only prosperous but also provides several tourist spots for visitors. Gifted with cities like Chandigarh, Gurugram, Sonipat, Panipat, Karnal etc., the state is one of the major attractions of the country.
The 23 Best Places in Haryana to visit for Friends, Family and Couples are:
1. The Rock Garden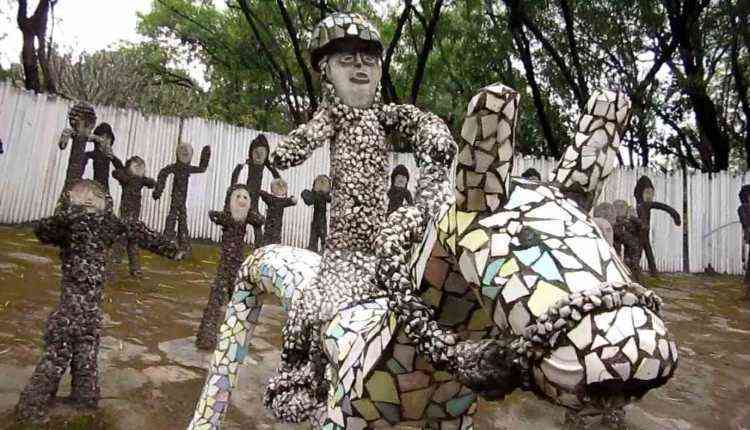 The Rock Garden is a sculpture garden in Chandigarh established in 1957. It is also known as Nek Chand's Rock Garden after its founder Nek Chand Saini. As of now, this garden is spread over a total area of 40 acres. Its uniqueness is that that it is made up completely of industrial and house waste and discarded items. The Rock Garden is situated near Sukhna Lake.
It consists of human-made waterfalls and many other eye-bulging sculptures that have been made up of wastes (bottles, glasses, bangles, ceramics, electrical waste, broken pipes, etc.). The garden is visited by over 5,000 people daily with over 12 million visitors since its inauguration. The garden is open all days from 9 am to 6 pm. Its entry fees are INR 30 for adults and INR 10 for children.
2. Leisure Valley Park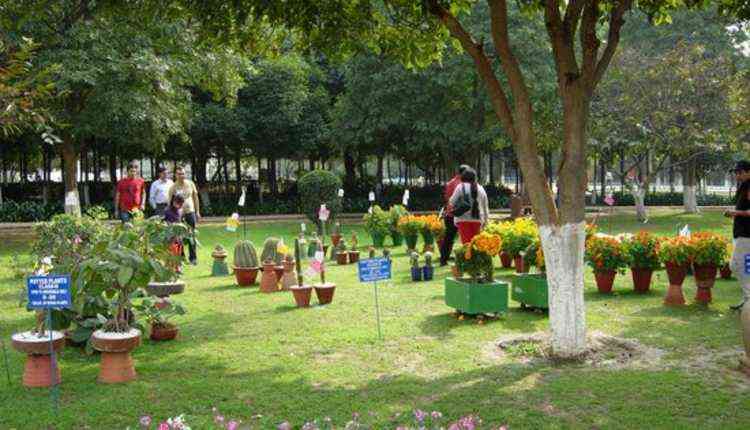 Leisure Valley is a well famous tourist attraction, located in the sky scrappers of Gurgaon. The open green park spreads over an area of 101171 sq. m. The entry is free of cost, and it is famous for valleys. It is a perfect visiting spot for families and friends. It features musical fountains, rides, restaurant, garden, jogging tracks, exercise garden and sandpit area. The park is open all days from 5 am to 10 pm. Leisure Valley is a milestone among the crowded city of Gurgaon. One can feel close to nature here. The nearest metro stations are Huda City Center Metro Station and IFFCO Chowk Metro Station.
3. International Dolls Museum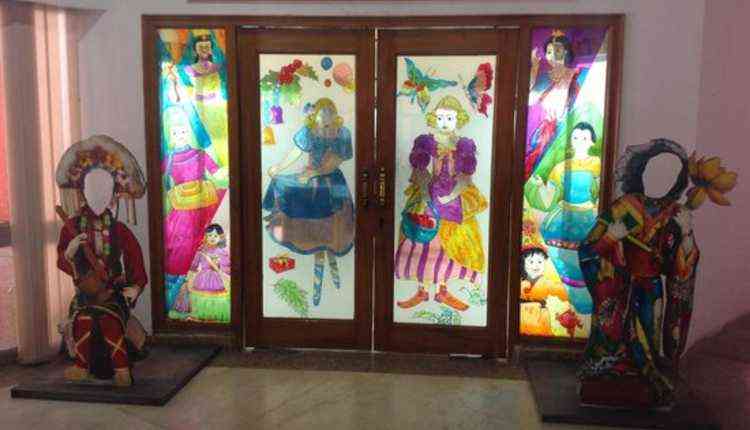 International Dolls museum showcases a large collection of dolls from around the world in traditional dress. It is located in Sector 23 Bal Bhawan. It is one of the largest dolls museums in India and also one of the major sightseeing in Chandigarh. The museum was established in 1985 by the Chandigarh Administration in collaboration with the Rotary Club of Chandigarh. It was set up originally to entertain the kids. It consists of 250 different kinds of dolls gathered from all around the globe. The entry fees for adults is INR 10, it is free for children, and you'll have to pay INR 5 if you wish to take a camera with you. The timings are 10 am to 4;30 pm and it remains closed on Monday.
4. Sultanpur National Park Bird Sanctuary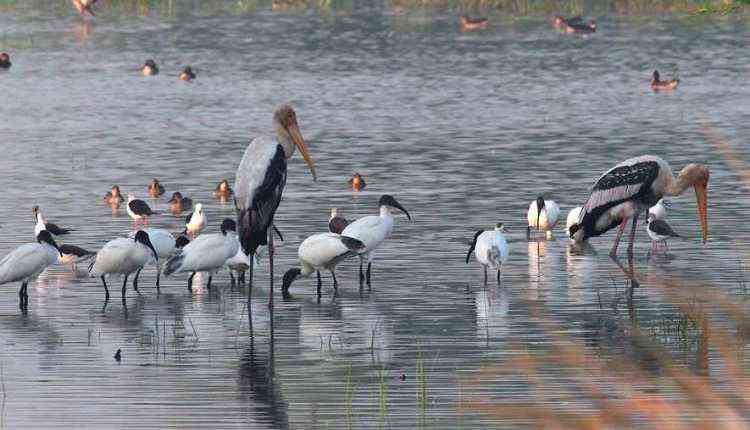 Sultanpur National Park has located in Sultanpur village at a distance of 15 km from Gurgaon an 50 km from Delhi. Sultanpur Bird Sanctuary is a popular national park in India. This bird sanctuary, ideal for birding and bird lookers, is best visited in winters when a large number of migratory birds come here. Haryana government has carried out several developments works at Sultanpur Bird Sanctuary like the construction of mounds, widening of paths, and digging four tube wells.
Efforts are being made to improve vegetation in the area by planting more trees. The timings for this Bird Sanctuary is 7 am to 4;30 pm and it remains closed on Tuesdays. The entry fees are INR 5 per person for adults for Indian, INR 40 per person for foreigners, INR 2 for children and INR 10 for the camera.
5. Ambience Mall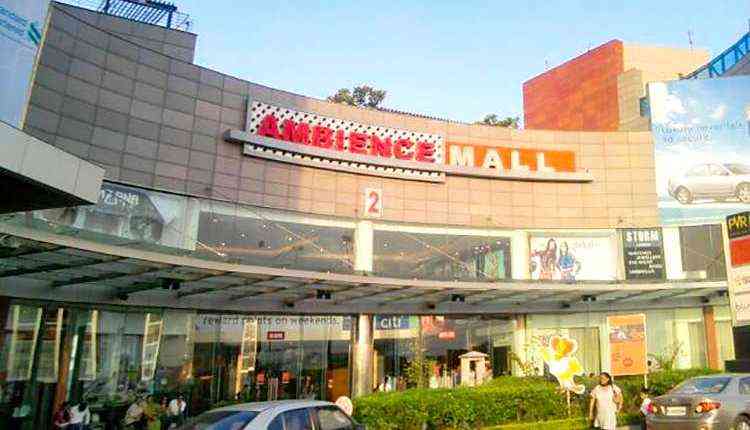 Ambience mall located in Gurgaon is one of the largest malls in India. Owned by Raj Singh Gahlot, the Chairman of Ambience Group of Companies, this mall is spread on an area of 1,997,378 square feet. Inaugurated in 2007, this mall offers a variety of services to people. The mall contains more than 230 stores and food outlets. The parking is spacious enough to accommodate about 4000 vehicles. It is home for several Indian as well as International brands. The mall provides its services every day from 10 am to 11 pm.
6. Sheesh Mahal
Sheesh, Mahal, one of the notable structure in Mughal architecture, was built in 1733. The Diwan-e-Aam of Sheesh Mahal is a rectangular structure made out of sandstone. It is built on a high plinth with mirrors fixed in the wooden ceiling and on the backside of the wall, that gave the palace its name of Sheesh Mahal or glass palace. Continuous water flow in the artificial channel in front of Diwan-e-Aam was provided by a fountain pool made over the plinth. It remains open every day from 9 am to 8;30 pm and there is no entry fee.
7. Kingdom of Dreams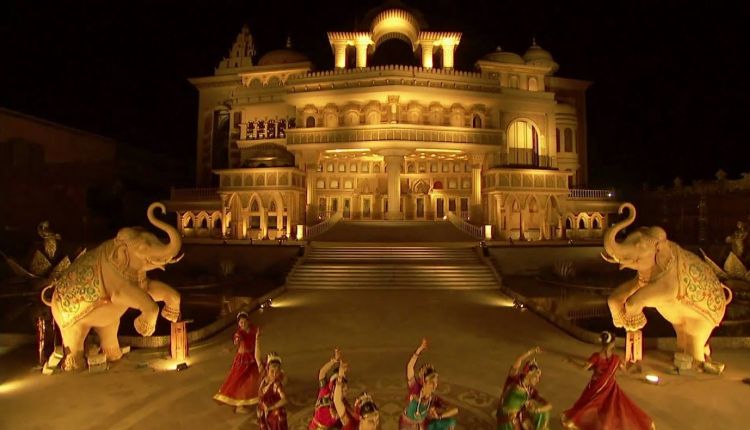 The Kingdom of Dreams is India's first live entertainment, leisure and theatre destination. Located in Sector 29, Gurgaon the Kingdom of Dreams, also called KOD, spread over a massive area of 6 acres and was inaugurated in 2010. It provides its visitors with an idea of India through its interactive tableau's, galleys, and arts. Culture Gully, India's first-ever skydome has stalls capturing the culture of fourteen different states with local fine arts, cuisines and street arts. With two international standard theatres and advanced state-of-art technology, it promises to take you on a mystical and unforgettable journey of diverse culture, lifestyle, and traditions of different parts of India. The KOD features many celebrities with Shahrukh Khan being its Brand ambassador. The entry fee to the Kingdom of Dreams starts from INR 600 and packages starts from INR 1099. It remains closed on Mondays. The timings for weekdays are 12;30 noon to midnight and for weekends is noon to midnight.
8. Terraced Garden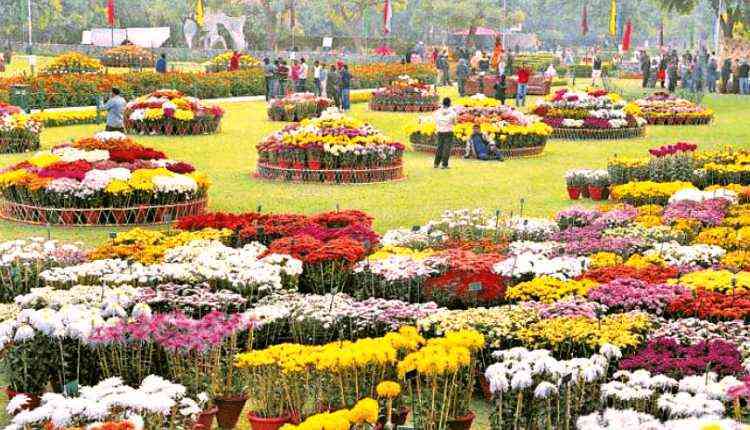 The terraced garden is located in sector 33, Chandigarh. This is the best place to visit if you want to relax and take some time out of your hectic daily life. Terraced Garden presents you with its complete beauty in Winters, especially around the flower show. The Terraced garden is famous for being home to vibrant and colourful flowers. The versatility and beauty of these flowers not only attract residents of Chandigarh but also people from neighbouring lands as well as tourists from all across the nation. The terraced garden was established in 1979, and its popularity has continuously increased ever since then.
9. Panipat Museum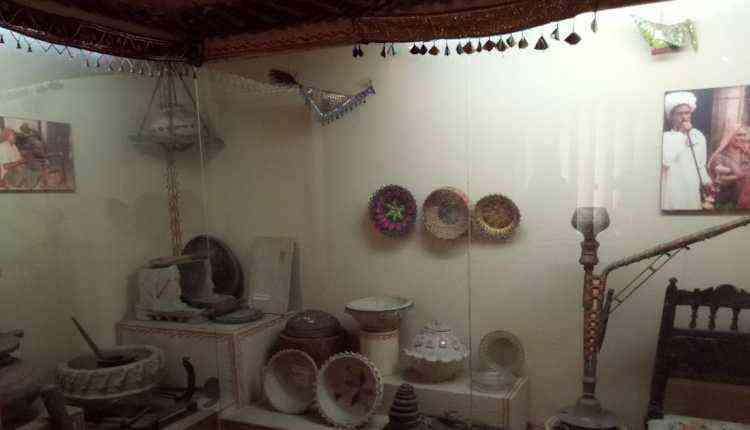 The reason behind the establishment of the Panipat Museum was to spread awareness about the history, archaeology, arts and crafts of Haryana. It displays jewellery, antiquities, inscriptions, sculptures, arms and armours, pottery, old and valuable documents, art and craft objects etc. It also provides a rare chance to witness the bravery of brave and patriotic warriors who sacrificed their lives at Panipat battle through some write-ups, photographs and trans-slides. It displays artefacts and weapons that were used during the times of war.
10. BPS Planetarium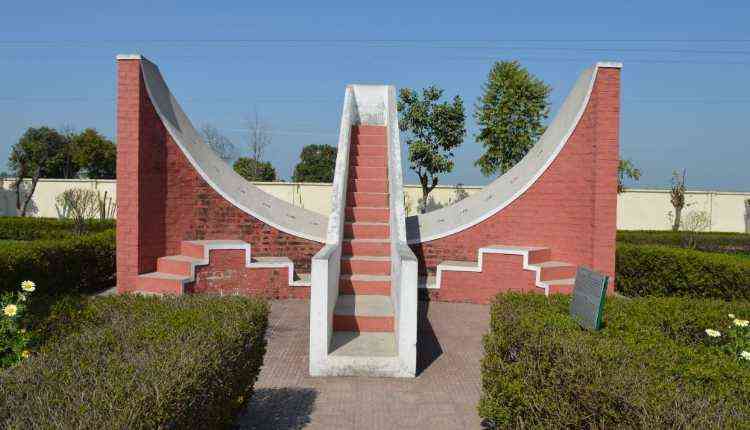 Planetarium at Ambala is one of the country's finest Planetarium's established in 1950. Pandit Jagannath Sharma designed the Planetarium. The Dome structure of the Planetarium is its major attraction point. Known as 'Chitra', the highlight of the Planetarium is the exhibition of sky visual appearance across northern zone from any given latitude, and at any time of the year. The Planetarium also features gear system of steel, gunmetal and aluminium alloy to keep a check on the movement of the globe.
11. Kharga Golf Club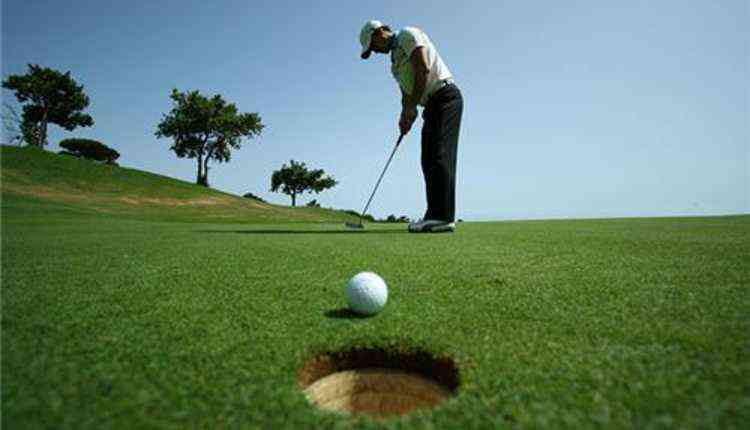 Kharga Golf Club is one of the oldest golf clubs in the country. It was established in 1891 at Ambala Cantonment. The Britishers laid this golf course as a means for their recreation. The visit to the Kharga golf course is free of cost and the best season to visit it is October to March. You can visit the golf club in Mornings, Afternoon and Evenings for enjoying the privileges it provides.
12. Karnal Fort
Raja Ganpat Singh built karnal Fort in the mid 18th century. It now acts as an important office for the city. Karnal Fort has been a centre of the fight between the Sikhs and the Maratha's. It was later overtaken by the British and used as a jail by them. The overall construction of the fort is outstanding and is known as Old Fort by the Locals.
13. Karnal Lake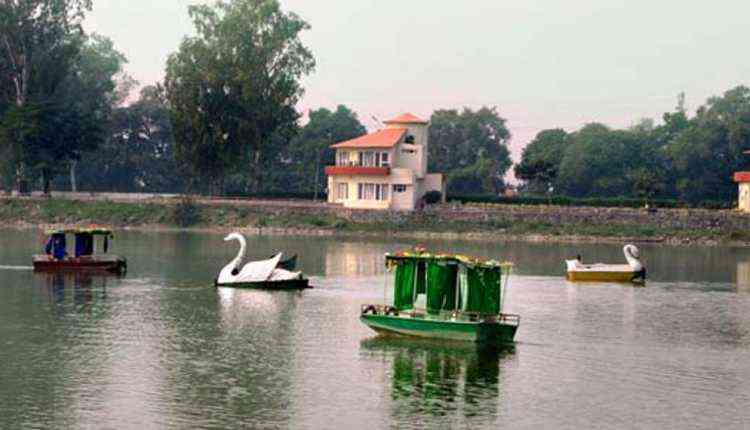 Karnal means the 'Home of Karna', one of the most important characters of the Mahabharata. The Karnal lake is associated with the belief that Karna used to bathe here in this lake. And hence it as been one of the major tourist attractions in the city. The blessed with such a beauty that visitors can't seem to look away from it. The most attracting feature of the lake is that it centres an island in its mid. The facilities of boating are also available for the tourists, and the locals also use this place for morning and evening walks.
14. Pinjore Gardens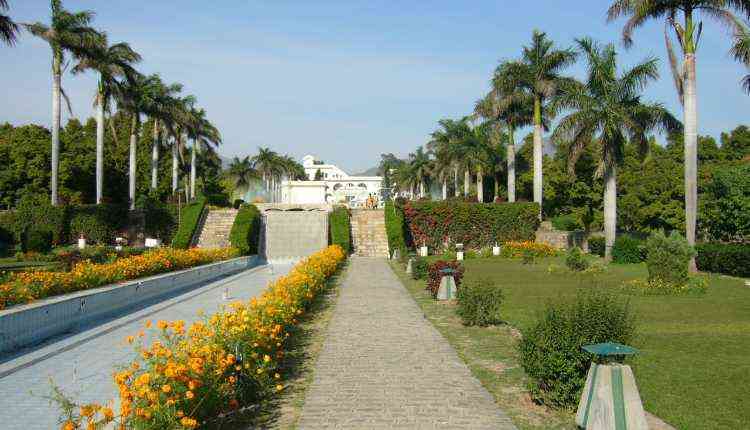 Yadavindra Gardens, also known as Pinjore Gardens, was constructed in the 17th century in the city of Pinjore. It is located at a distance of 22 km from Chandigarh and a distance of 255 km from Delhi. It was laid by Aurangzeb as one of the Mughal Gardens and was later renovated by Maharaja Yadavindra Singh. There are several big gardens located at various levels. So it requires quite a lot of walking.
15. Jurasik Park Inn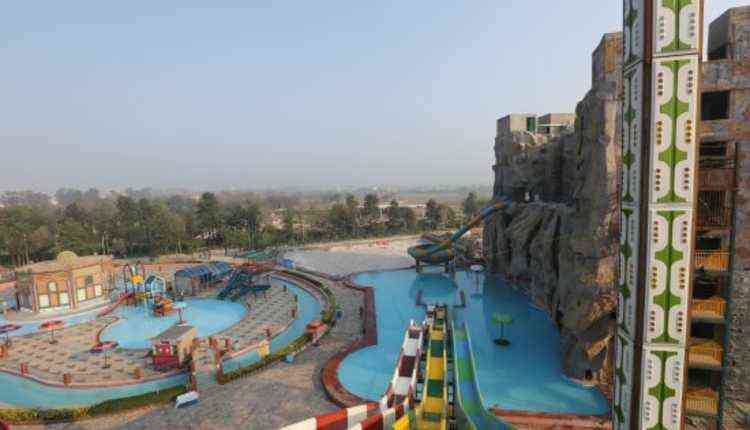 Jurasik Park Inn is an amusement and water park sought by most of the tourist who visits Haryana. The location is easily accessible. It is located at a distance of 11.8 km from the centre of Delhi. The park begins at 10;30 am and shuts down at 6;30 pm.
Weekdays fare:
Rs. 750 Adult (13 years or above)
Rs. 500 Children (height above 33″ inches)
Rs. 500 Senior-citizen (60 years or above)
Weekends fare:
Rs. 1000 Adult (13 years or above)
Rs. 750 Children (height above 33″ inches)
Rs. 750 Senior-citizen (60 years or above)
16. Mansa Devi Temple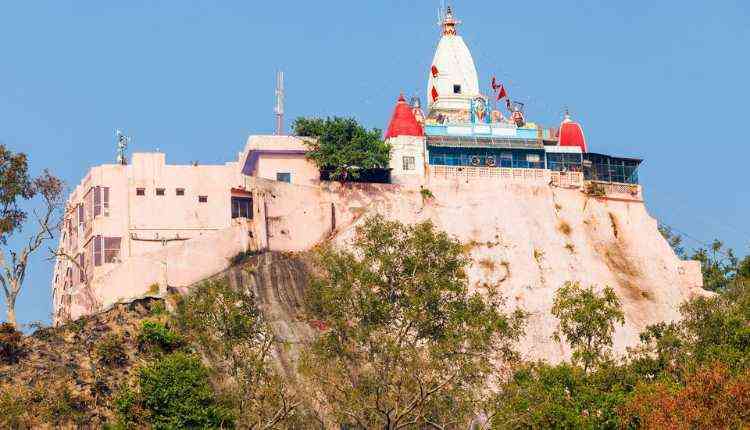 Mansa Devi is a Hindu temple dedicated to goddess Mansa Devi, a form of Power, in the Panchkula district of Haryana. The temple is spread over a wide area of 100 acres. Thousands of devotees visit the temple from almost every part of the country. And during the Navratra, this number rises to lakhs every day for the nine auspicious days. The temple was constructed during 1811-1815. The Government of Haryana took over the temple and set up the Shri Mata Mansa Devi Shrine Board Panchkula trust to manage the temple. The complex was in awfully neglected condition until the establishment of the Board.
17. Methodist Mission Church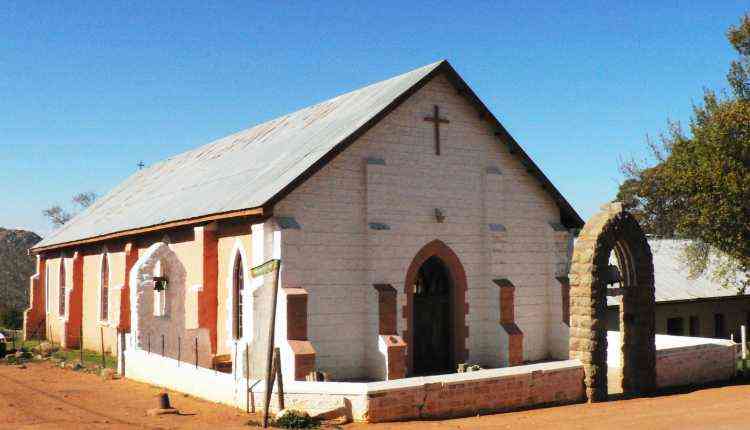 Methodist Mission Church is located in Sonipat and is a place one should visit if travelling to Sonipat. Built during the British rule, the Methodist Mission Church is recognized as one of the oldest churches in the Sonipat city. It is a famous religious place where Christian devotees assemble for offering prayers.
18. Mohali Stadium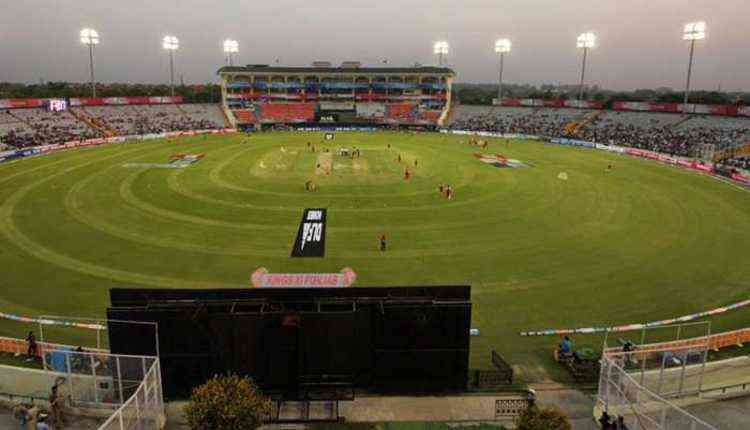 The Punjab Cricket Association Inderjit Singh Bindra Stadium is a cricket ground located in Mohali, Chandigarh. It is popularly referred to as Mohali Stadium. The stadium was built by Geetanshu Kalra from Ambala City and is home to the Punjab team. It took three years to complete, and the budget was around INR 25 crore. As of December 2019, Mohali Stadium has hosted 13 Tests, 25 ODIs and 5 T20s.
19. Surajkund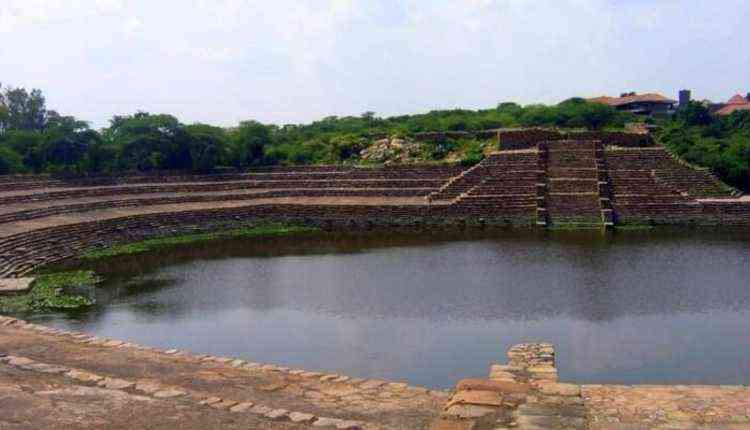 Surajkund is located on Southern Delhi Ridge of Aravalli Range in Faridabad city of Haryana state about 8 km from South Delhi. It was founded way back in the 10th century. Surajkund is an artificial lake or reservoir built in the backdrop of Aravalli hills in a semicircular shape. Surajkund is known for its annual fair "Surajkund International Craft Mela", 2015 edition of this fair was visited by 1.2 million visitors including 160,000 foreigners with more than 20 countries participating in it.
20. Pukka Pul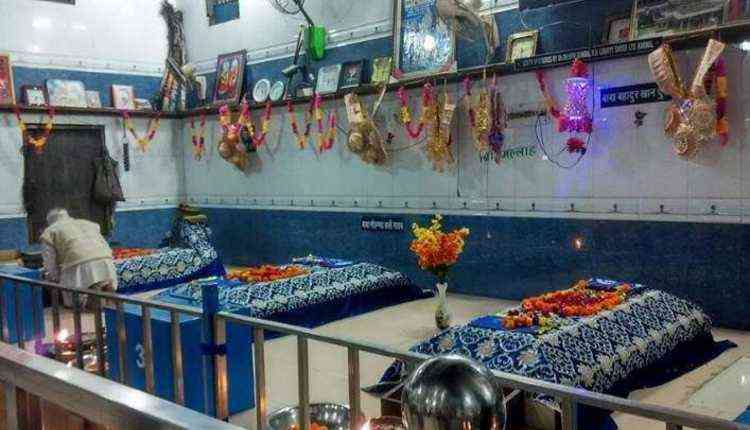 Pukka Pul, also known as Sayad's shrine, is located 7 km away from Karnal and is considered sacred by Muslims. The4 shrine lies in the vicinity of Mughal Bridge and is known for having the powers to counter evil spirits and cure serious diseases. The shrine is illuminated by lamps every Thursday and devotees from all around the world comes here to seek blessings.
21. Fort of Prithviraj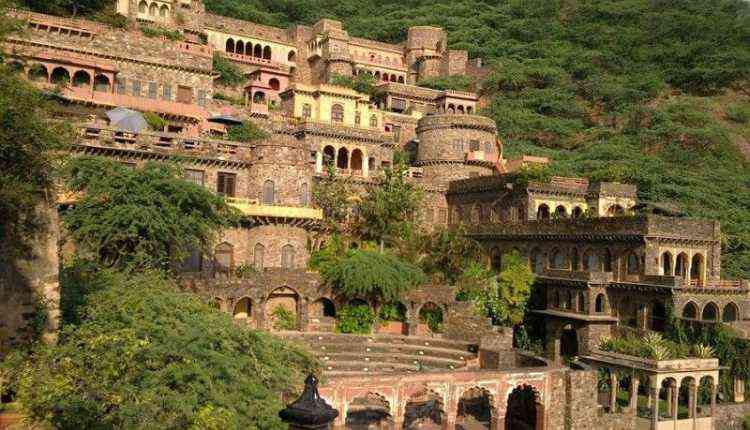 The fort is also famous by the names- Asigarh fort and Hisar fort. It is located on the eastern bank of Amti lake in the city of Hansi. It is spread over an area of 30 acres, in the prime days. This fort used to be in control of 80 forts in the area around it. The fort has served under Delhi Sultanate, Maratha Empire, Jat Sikhs, independent European adventurers, and British Raj.
22. Cantonment Church Tower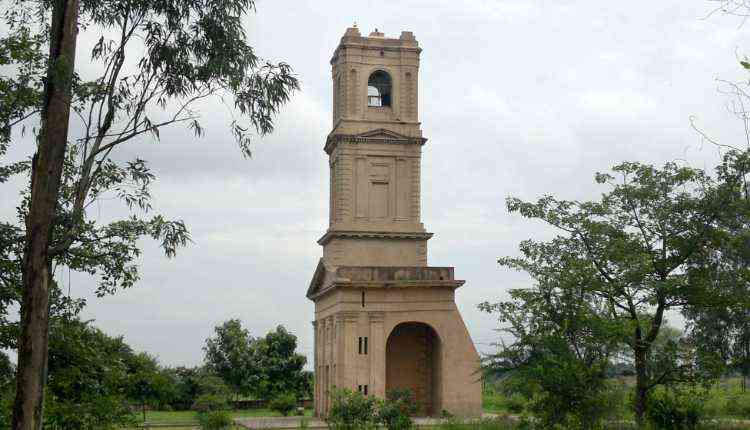 Cantonment Church Tower was built in the British era dedicated to St. James, a disciple of Jesus Christ. The tower is marvellously constructed. It stands tall at a height of 35 metres. It is visible from a radius of 7 km around the church and has an ornamental cross on the top. Indian National Trust for Art and Cultural Heritage has certified this Cantonment Church Tower to be a historical monument of India.
23. Garden of Fragrance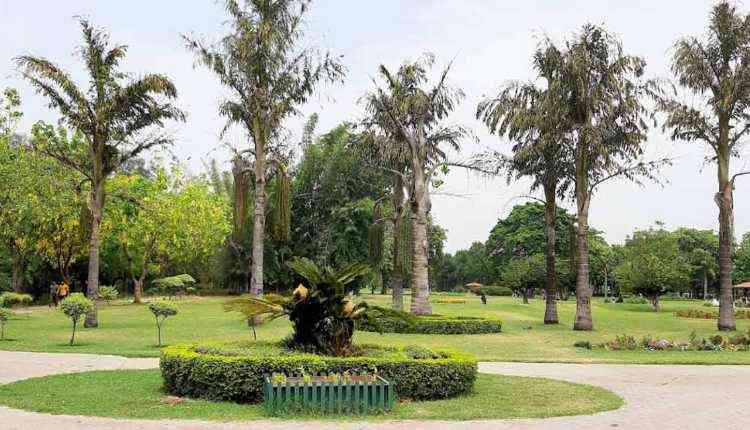 It is located in sector 36 in the city of Chandigarh. The garden is open for 24 hours a day. A garden is a perfect place for a morning and evening walk. It is also a little from the central city and is one of the major tourist attractions of the city. Blooming with fragrant flowers and trees, the Garden of Fragrance provides Chandigarh with its much-required whiff.