Look stunning is something that every girl dream of, but it is quite tough to look amazing every single day in our busy schedule. If we are having some tricks then it can save both time and money. So, here are some easy make up and hair hacks that will change the way of your looks and feel good about yourself.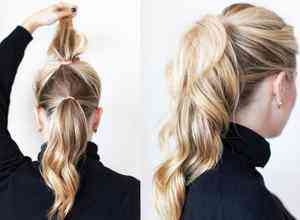 1. One- minute longer, fuller ponytail:-  
If you want to look your ponytail with double volume and longer than usual, then try this one minute trick. In this trick, you have to make two pony tails. Take the top half of your hair and make a ponytail, then take the rest bottom of your hair and make another ponytail below the first ponytail. You will get instant longer and fuller ponytail, but if your ponytail is visible too much then you can take 1-2 inch (CA. -5 cm) hair of your bottom ponytail and wrap it around both the ponytails. You have another option, you don't want to wrap with the hair, then you can use rubber band and also you have a second option that you can only make one ponytail and use a small clutch between your ponytail where you have tied rubber band. This trick will look your ponytail fuller and double the volume of your hair.
2. Get off your make up without make up remover
All we know that we should remove makeup before going to the bed. But do you know that you can remove your makeup from coconut oil, which is very cheap and easily available. You don't need a fancy and expensive make up remover or cleanser. Just put some oil and gently massage your skin and then use cotton or any cotton cloth to remove makeup, dirt or oil. Coconut oil is an amazing moisturizer too.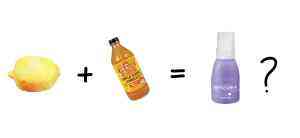 3. Make your Nail Polish Remover instantly
Sometimes we don't have a nail polish remover when we need it badly. In that situation you can make your nail polish remover. All you do to have lemon and vinegar in your kitchen. Just mix lime juice and vinegar and your nail polish remover are ready to use.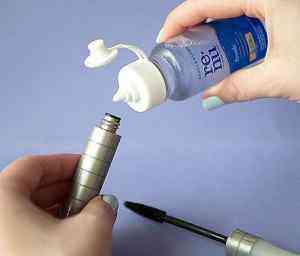 4. Save your Mascara from Clumping Up
If you use mascara too oftener than this trick is for you. If your Mascara is clumped upped then what you can do is to just add a few drops of lens solution into your mascara and bounce the mascara bottle between your hands and then it is ready to apply it.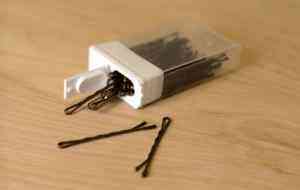 5. Get your U- pins and Bobby pins at one place
Do you lose your U- pins and Bobby pins and struggle to find them? If yes, then all you can do is to take a box and keep all your U- pins and Bobby pins into it. And keep the box with you or you can keep it in your bag too.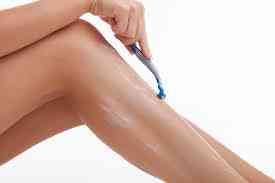 6. Get Smooth Skin after shaving from razor
Do you think that you don't get smoother skin after shaving from razor? If yes, then use this trick to get smooth skin even after shaving. Before shaving, apply hair conditioner to the body where you want to shave the hair. By applying hair conditioner, your hair will become soft and you can shave them easily and can get smoother skin than before.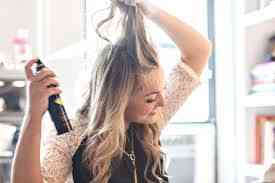 7. Keep Dry Shampoo with you always
Sometimes you can't wash your hair with shampoo when you are in a hurry or getting late. Then here is a trick for you. All you have to keep a dry shampoo with you and whenever you think that your hair are looking oily then you can use the dry shampoo. All you have to spray the dry shampoo on your hair then you will get instant silky and shiny hair.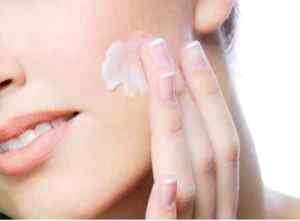 8. Hydrate your skin in the night
Sometimes your skin loses its moisture because of dehydration. Your skin looks dry and dull. It's tough to moisturize your skin in the morning because you have to rush. In that situation, you can hydrate your skin in the night by applying a good moisturizer. This simple and easy trick will keep your skin hydrated.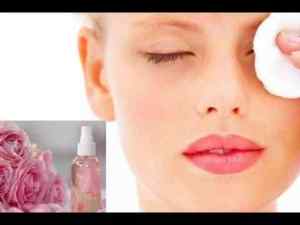 9. Keep your skin healthy and glowing by applying rose water before make up
Many people do not know that how you can make your skin ready before applying makeup. You don't know that then the make up will not apply on face well. To avoid that, you can wash your face with rose water before make up, then your skin will look fresh and glowing. You can apply a few drops of rose water on your face to look your skin healthy and fresh.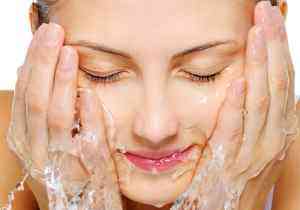 10. Always wash your face with a cold water
When you wake up in the morning, then the very first thing you should do is to wash your face with a cold water. From that your skin will be soft and smooth. Your open pores will be tightened and you will never have the problems of pimples and acne. This is the most effective beauty hack to keep your skin healthy and soft.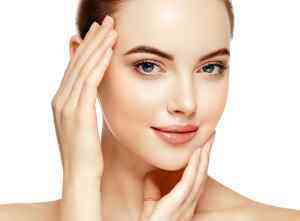 11. Use petroleum jelly for instant glow on your face:
If you want to add natural glow onto your face or skin, then apply some petroleum jelly onto your face. When you are going outside to just apply little petroleum jelly to your face. The lost glow will be seen on your face and you will shine.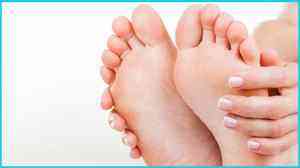 12. Pamper your feet and heels
If you want your feet to become soft or you are wearing heels then it is important to take care your feet and heels. All you have to do is to apply some Vaseline or piper mint moisturizer to your feet and heels at bed time. Use this trick whenever your feet and heels become dry and dull.