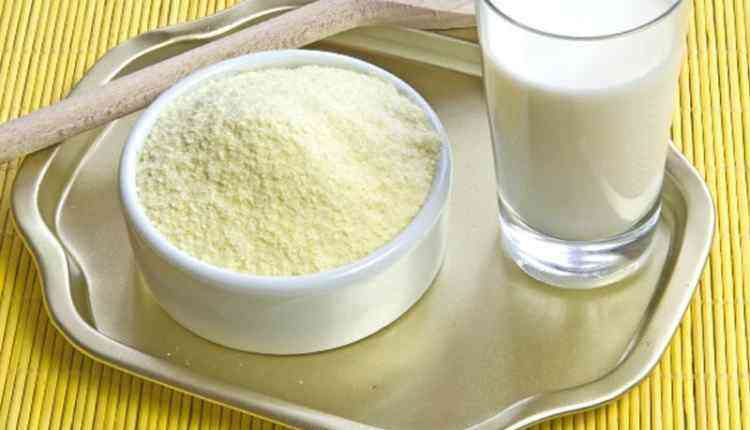 In today's world, there is nothing like impossible. If you want something there is nothing like here and there. Everyone needs their daily calcium intake and this can be achieved through dairy products. Milk is the top most preferred source of daily calcium requirement. Some people get their daily calcium requirement for fresh milk or some people prefer powdered milk. Depending on the taste, cost, nutritional value, taste and shelf life, people prefer either fresh milk or powdered milk. Powdered milk is milk, which is made by evaporating fresh milk. It is also known as dried milk.
It has low moisture content. It is available in the market in solid and packet form. It has a very big market in a global world. Every product has its pros and cons. Depending on safety measures and nutritional value, one should opt that kind of milk. Let's find similarities and differences between fresh and powdered milk.
1. Cost
Fresh milk has a higher cost as compared to powdered milk. The best thing about powdered milk is its cost efficacy. Powdered milk comes at half the price of fresh milk.
2. Availability in small sachets and packs
People who prefer fresh milk, they have to travel for buying fresh milk, but if you want a huge pouch or pack of fresh milk, you can't buy. Once you bought fresh milk you have to consume it otherwise it will get spoiled after a specific period of time. But this is not the case with powdered milk. You can buy a huge pack of powdered milk and can store it. It will not be spoiled. It has a low moisture content. Even you need not to refrigerated it. Also, you need not to travel daily for buying milk. So powdered milk is convenient at the same time it can be stored for longer time. Powdered milk is used in food as well as in biotechnology.
3. Nutritional value
Powdered milk and fresh milk both give good nutritional value, but fresh milk offers as a better source of some nutrients. Both milk share some major similarities in nutritional value. Both milks gives good amount of daily calcium requirement. A cup or glass offers 28 to 30 percent of your daily calcium requirement.
4. Shelf Life
Fresh milk has good taste and flavor compared to powdered milk. So powdered milk is not a good option for the taste buds. Fresh milk has a shorter shelf life as compared to powdered milk. Powdered milk is a very good option for those who can't get regular supply of fresh milk, so it is convenient for those people. Powdered milk can be stored in air tight containers for its last longing capacity. You can add a spoon in your tea, coffee, shakes and many more. Powdered milk is made from mostly skimmed milk so it can give you a sort of creaminess to your food. This is the top most reason that it is preferred over fresh milk.
5. oxidized cholesterol presence
It is true that in the process of turning fresh milk to the powdered form, the cholesterol in the milk is getting oxidized. The oxidized cholesterol appears to be dangerous among all the cholesterol. It can make your blood vessels irritating and from that the formation of plaques is done which further made heart disease. For increasing the shelf life of milk, this artificial substance is added to the powdered milk.
6. Lactose intolerant people
The concept of powdered milk has also hit in the global market because of low lactose formula. To the people who are lactose intolerant, powdered milk is a very good option for them. So this powdered milk can be consumed by who is suffering from lactose intolerant as it has a cheaper price in the market.
7. Poorly mixed
There is a presence of a sub standard element, powdered milk never mixes well. It can appear lumpy and it can be harmful and in-digest. Fresh milk has more nutritional value as compared to powdered milk. Fresh or regular milk contains more B-5 and B-12 vitamins. These vitamins help in maintaining the health of your nervous system. Fresh milk also contains more selenium and phosphorus as compared to powdered milk. Both the minerals play an important role in enzyme function which supports the cellular metabolism. Some people prefer powdered milk because of high solid contents so that they can add an extra amount of milk powder in their cup. Some people prefer powdered milk in sweet pastries or dough because it can increase the taste and flavor because of solid contents. Fresh milk is cholesterol free so it is safe to consume. People use both fresh and powdered milk as a beverage in the kitchen. For the best flavor, you should opt for fresh milk, but you can also use powdered milk for recipes. If you use powdered milk in your recipes, it will be less costly in the food preparation.
You can use powdered milk as a base for your smoothies as you will notice not much difference in flavor. Powdered milk can save your transportation cost too. It can do magic if you add a spoonful of powdered milk into tea, coffee, shakes and many more things. It gives certain creaminess to your food. Powdered milk is mostly used in the manufacture of chocolates, candies and Indian Mithais like Gulab jamun, Barfi and many more Mithais. Many people use powdered milk as a healthy option over fresh milk because of impurities that can contain in fresh or regular milk.
Powdered milk and fresh milk, both have major similarities in nutritional value, but one should not be liberal in consuming powdered milk. Powdered milk is high in cholesterol and sugar and it can develop bacteria if it is not stored appropriately. In the end, choose the milk, which is safe and contains a high nutritional value.