All through the centuries, the need for medical professionals has never been higher than now. So, there is no shortage of opportunities for pharmacy students with the ever-increasing advent of diseases. So, you may be a Pharm.D student or may have completed it and what next? Is a question that you would have come across many times, don't worry your search stops here.
These are the days where students go in search of greener pastures to foreign lands, in the global society, this is the norm. Many students prefer to go abroad after studying their UG course from India for a variety of factors ranging from social security to financial prosperity, and it's a personal choice, but the favoured destinations for Pharm.D courses are the U.S, U.K and Australia. In this article, let's see about the scope for Pharm.D course outside of India.
So what's pharmacy and why is it important?
"Pharmacy is the branch of health sciences that deals with the preparation and dispensing of drugs. It aims to ensure the safe and effective use of pharmaceutical drugs" — the Internet
So, we understand that a pharmacist is as vital as a physician for the proper treatment to be meted out to the patient, and the study usually takes six years (5 +1 year of internship). The qualification required is 10+2 with Physics and Chemistry as a compulsory subject with any one of the Mathematics or Biology subject. So it's the right choice if you have decided to have a degree in pharmacy.
Employment opportunities in the field of B. Pharma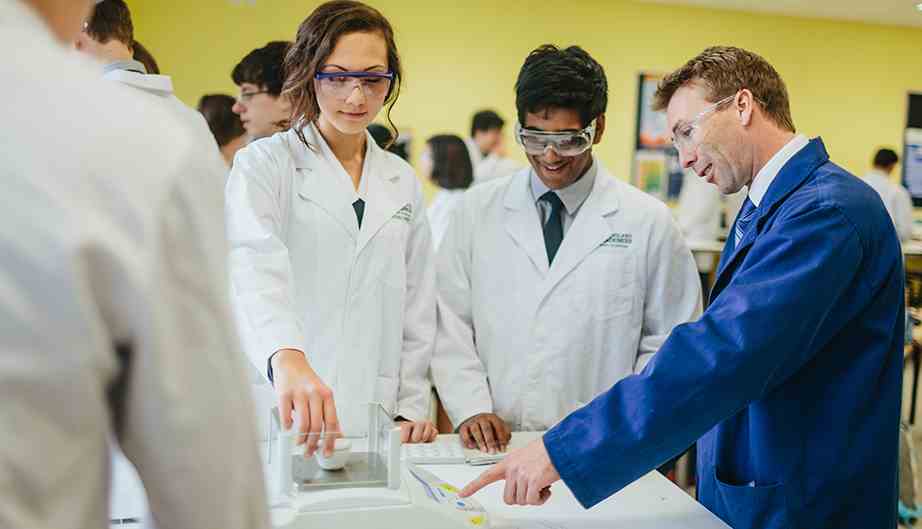 Gone are the days when a pharmacist is confined to the four walls of a pharmacy, there is a plethora of opportunities available, here is a small list so that you get some idea of the available jobs for a Pharm.D graduate:
Work in the field of pharmacovigilance, which is science related to collection, detection, assessment, monitoring and prevention of adverse effects associated with drugs, this allows you to enter the corporate world.
You can work as a lecturer with a proper scope for developing yourselves.
Become a medical writer or a medical advisor in pharmaceutical companies and biotechnological companies.
Pursue research in the clinical field and start your establishment.
Pharm.D Scope in the U.S
Since at America a pharmacist must have completed Pharm. D it will serve Indian graduates well, and a pharmacist in the U.S is very well paid and respected. A registered pharmacist prescribes the medicines after receiving a diagnosis report from the physician. To become a pharmacist in the U.S, an Indian graduate needs to:
Have a valid degree recognised by the PCI and clear the TOEFL exam
Give NAPLEX exam- This examination measures candidates' knowledge of the practice of pharmacy and is just one component used by boards of pharmacy in their licensure process.
Clear MPJE – an examination which combines federal- and state-specific questions to test pharmacy jurisprudence knowledge.
Complete minimum internship and working hours become a certified pharmacist.
Pharm.D Scope in the United Kingdom
The U.K welcomes health care professionals with open arms, and as an Indian graduate you would have to clear the certification exam of U.K Pharmacy Council which is very easy, and the salary is upward of 50k pounds per annum and as the degree from India is recognised by the U.K board the need for an extra one year course is no more a deterrent to Indian graduates . But still, it would take nearly six months for you to be certified.
Pharm.D Scope in Australia
Australia is considered a haven for paramedical and healthcare worker owing to which the current situation is not favourable for foreign graduates to get into the Australian setup as the locals occupy most of the pharmacist posts and therefore It is in your best interest to avoid Australia for the next few years.
To register as a pharmacist in Australia you need to pass IELTS and undertake APC examination, Fees for eligibility assessment is AUD: 500 and after which you would need to go through interviews and go for stage 2 exam, next you need to work mandatorily under supervision for a specified period to get certified. So avoid Australia as a Pharm.D graduate.
Is it a well-paid profession?
Pharmacists are the pragmatic experts when dealing with medicines and pharmacy is one of the fastest-growing areas when it comes to healthcare which makes it a crucial component of the health delivery system ,therefore it is always in high demand and is well paid in North America in par with physicians but it is a budding profession in India, therefore, it is a little neglected, and the pay for a graduate would be below 20k ,so it is best to pursue a career as a pharmacist in the U.S or Canada as these countries are not saturated with pharmacists, and the varied position of being a pharmacist gives you the edge in choosing your career path as you may go with the clinical side or join some pharmaceutical company which helps you to advance your career . The pay for a pharmacist in the U.S may range from $1,00,000 to $2,40,000 or more per annum depending on the position.
Final word
The dear budding pharmacist there are two options for you after you complete Pharm.D:
Join some state college abroad and pursue higher courses like M.Pharm, MS, MPH, MBA HCS or PhD etc. But this would mean you need to spend more time in studies and this could break your bank account, but if you do choose this option make sure you start preparing for the U.S entrance exam MCAT as early as possible.
Try to get registered as a pharmacist and further your career after that as colleges would be ready to accept a registered pharmacist over a newbie student.
Places/areas where one may find a job in the field of Pharm.D are:
Government Hospitals
Private Hospitals
NGOs
Clinical Research Organizations
Pharmaceutical Industry
Pharmacy Colleges/Institutes
Therefore there is no shortage of finding employment, and this is one awesome course with excellent opportunities abroad, so yes, going to America after Pharm.D is the most viable option as of now. Do research your prospects well. Do whatever you do with a dedicated heart and trust God you will for sure reach heights you have never imagined.