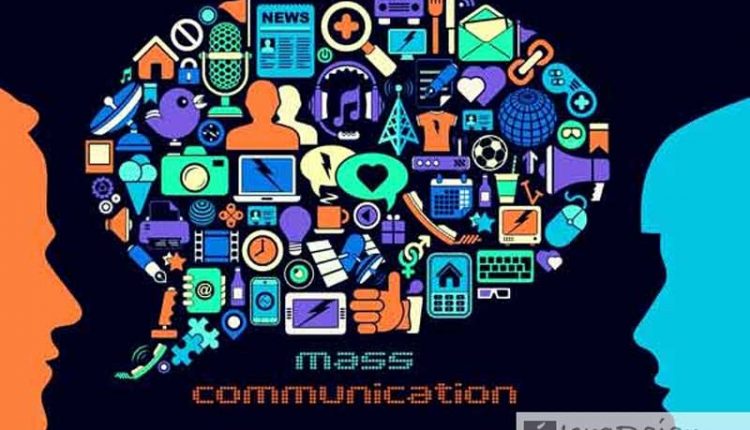 Seven Benefits of Studying Mass Communication in India
Mass Communication is a subject that can be pursued either at the graduation or the post-graduation level. And you should be very caring when you take up the course because there are many short term courses. But, Mass Communication is a subject that requires profound comprehension and practical work-out.
It comprises of the various topics like journalism, video & audio production, advertising, event management, and public relations. Each of the topics has its own significance and boundary. When you opt for studying Mass Communication, you should concentrate on such topics; else all your efforts in pursuing the course would go in vain.
These are not possible during any short term course offered by any organization. Hence, students should aim at pursuing the ideal level of two years course, which is offered by the recognized universities.
There are many benefits of studying Mass Communication, and 7 of those are compiled here:
1. Power of Creativity is increased
There are many creative fields, and undoubtedly, they contribute a lot in increasing one's creative and aesthetic value. But, Mass Communication is a course that offers you the opportunity of studying the field with the widened areas as mentioned above.
If you stick to hard-work, persistence, concentration, and creative endeavors, you would go successful in your venture. You can differentiate your thinking power, which is very essential in every profession. Besides, through audio and video production, you have the opportunity of learning the technological skills, which you can apply later in your professional career. You can achieve the desired advancement while processing for establishing yourself.
2. Up-to-date with lots of applications
Modern organizations seek for employees who know the usage of advanced tools and technology. If you go confused with these, you are the mismatch for the organization.
For the growth and development of your organization, you should know the means to increase your productivity. And this is quite impossible if you can't handle the equipments. Besides, today is the era of digitalization, and manual labor is saved with the help of machines.
Human resource is the asset of any organization. Time is also another important factor. You can perform many tasks more efficiently than you would have got those done manually. Moreover, you should explore yourself. You should present your skills in a new way. For instance, you may look into an old topic in a new fashion. On the whole, you should efficiently apply your knowledge, technique, and presentation skill.
3. Freedom in Mass Communication
As there are six core subjects as mentioned above, you have the freedom of widening your area of gathering knowledge and experience. Here, you have the opportunity of applying your gathered knowledge in your desired field.
You can carry on your research-work on what you have been taught by the lecture or classroom. So, you can have the variety, which does not make you irritating or full of monotony. This adds flavor to your flow of learning and application.
4. Maintains good social life
As you know, Mass Communication comprises of the study of Public Relation, it helps you to learn some soft skills, which are effective for maintaining good public relation. You can maintain this in your family, friend circle, or office. The most important is to handle your work-place. You may be related to teaching, health sector, management, or sales.
Whatever it might be, communication contributes much in the development of your relation with others. For instance, you may not be able to convince your customers for want of effective communication. Obviously, communication is categorized into three groups- written, oral, and communication through body-posture. So, to communicate effectively, you should learn how to convey your thoughts to others. Equally, you should carefully listen to others so that you can be attentive to others' opinion or feedback.
So, listening plays a vital role in communication. On the whole, you have to handle people in all the fields of your life. And you can learn all these in Mass Communication. Here, you are studying people, interviewing people, writing about people, meeting people, and researching on people etc.
Thus, it helps you to be socially good.
5. Decision-making
As you are handling a variety of people, you have the scope of being psychologically wise. Mass Communication enhances your knowledge about the multi-cultural environment. In fact, people come from various background- whether financial, cultural, political, psychological, and educational etc.
You have the opportunity to study them in Mass Communication. Thus, you are conscious of various thoughts and ideas, which help you to develop your personality. It provides you with the better insight.
You are aware of various problems arising out of different perspectives. This makes you strong, and you are benefited while making important decisions.
You know decision-making is an important part of any profession. It also helps us to become cool & calm in our personal life. On the whole, your experience is widened, which helps in taking major decisions.
6.Various Subjects for Study and Profession
It is not that if you study Mass Communication you can't pursue another field of study or profession. Instead, Mass Communication paves the way to opt for various topics for your future study or professional growth. For instance, you can go for writing, editing, journalism, film-making, or video production.
You can join either Print or Electronic Journalism. You can also be appointed as the Public Relation Officer of any organization. You can set up your own business. You can do anything you would like to as you have already worked hard on people.
The term 'people' matters much in every profession. And Mass Communication helps you a lot in this respect. You can also opt for studying business management- whether B.B.A .or M.B.A.
You have the opportunity of establishing yourself as an ideal marketing officer. Mass Communication increases your confidence level that surely differentiates you from others. Moreover, it gives you the wide range of area to be covered about the masses; they are the people unknown to you. So, you can plunge into the unknown with Mass Communication.
7. In the area, no prior experience is required
To study Mass Communication, you do not need any prior experience as is required in other subjects like science, commerce, or literature & language. For instance, if you would like to go for pursuing Honors in Physics or Chemistry, you should have pure science background in the higher secondary level.
If you are willing to pursue Honors in English, you should have passed the higher secondary examination with arts group along with the advanced knowledge in the subject, including grammar & vocabulary. But, no such prior experience is needed for studying Mass Communication.
You can switch on to this course after the completion of the graduation or post-graduation level. This course is open to all, irrespective of all learning streams, whether science, arts, commerce, or management.
Students of Computer Science may also pursue Mass Communication. Or it may be that you can pursue computer science after studying Mass Communication. There is no bar in learning. Instead, it enlightens the way of learning with the help of various topics.
So, not only from the professional point of view, you can also study Mass Communication for the academic purposes.
Priya Nagrale is the experienced career counselor from Mumbai. She runs a blog SureJob. Her articles become very helpful to young and dynamic career aspirants to find their right career.