Apart from being only a telecom network, Jio has become an entire ecosystem consisting of a powerful broadband network, useful applications, smart services and smart devices distributed to every doorstep in India to live the digital life to the fullest.
India is ranked 155th in the world for mobile broadband internet access out of 230 countries. God is aiming to transform the digital future of India by providing coverage across urban and major rural areas.
It has planned to cover 90% of India's population in the next 18 to 24 months by laying its various schemes and plans asunder:
Jio has the largest 4G network in India.
Reliance Jio is the only company to have 4G spectrum in 22 zones of India. They have laid 2,50,000+ Kms of high quality fiber optic cable and have installed over 90,000 Eco friendly 4G towers. Jio is using cables of 288 fibers or 96 fibers in most places while other network builders have cables with only 12 to 24 fibers. More fibers means more bandwidth and more speed.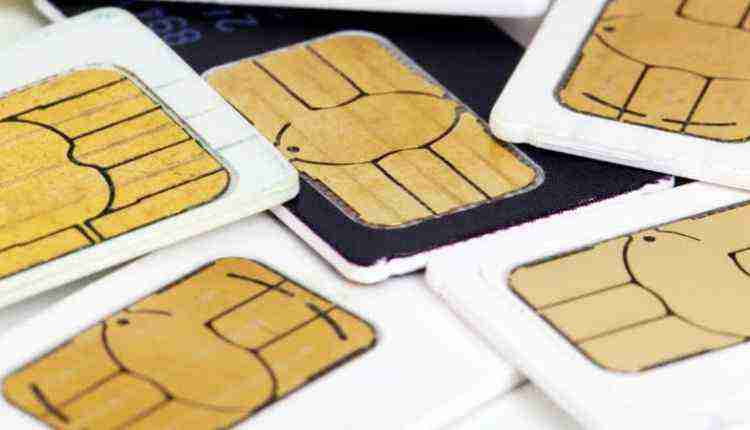 Jio will give "power of data" to each Indian to fulfil every dream and to collectively take India to Global Digital Leadership.
Targeting the rural areas
Jio has targeted the rural areas where other mobile manufacturers have penetrated the least and people are still using featured phones, Jio has recently launched a revolutionary and effective free Japan, which is 4G enabled feature phone with access to apps for everything from education to healthcare, security to financial services, technology to entertainment, and is being offered at a price tag of Rs 1500 and that too refundable after three years. Obviously the impact will go beyond the market and rural tele density will improve thereby increasing the overall tele density.
Jio phone will definitely prove to be a strong boost for government ambitious plans to digitalise India.
Jio has set a benchmark for its competitors 
The Reliance Jio announcements are distinctive and a bold move towards digitization of millions in rural parts of the country, thereby setting a tough benchmark for its competitors.
In its 40th Annual General Meeting (AGM) Mukesh Ambani said that the primary reason for launching a low cost phone is that the majority of mobile phone users in India, either could not afford 4G enabled smart phones or they are not literate enough to use them.
About 67% of India reside in rural areas and there are 78 crore mobile phones in India, however, in these 78 crore, there are more than 50 core feature phone users who cannot avail the benefits of smart phones, much less the benefits of a 4G LTE smartphone, nor they can bear the cost of data charged by existing 2G operators. With its low cost services, Jio targets to reach 99% coverage. Jio services will cover 99% of our country's population..
If we make a look at our country's internet usage data, there is a vast difference in usage by urban as compared to rural areas. Urban internet usage is nearly 68-70%, whereas rural it is 13% only, which is quite a big gap. Therefore, there is a wide scope of internet penetration. Thus Jio is in process to bridge this gap by offering 4G technology on its feature phones. India will digitalis when it's villages will digitalis.
Rural tele density increased to 24.05%
Rural tele- density as per Telecom Regulatory Authority of India's latest report, was at 50.41 crore, in comparison to the urban tele density of 67.66 crore. In percentage terms share of urban and rural wireless subscribers in total number of wireless subscribers is 57.30% and 42.70%.
Jio launched its services in September last year and in December 2016 the share of rural subscribers on its network was very low, which amounts to just 5% of its total subscribers. Whereas other telecoms had nearly 50% of its subscribers stemming from rural areas. However, there was a drastic growth in rural subscribers to 24.05% by the end of March 2017. According to the TRAI report the total number of rural subscribers as on March 2017 was 50.16 crore out of 119.45 crore. Thus Jio has the potential to increase the popularity of internet among rural people.
In the broader scheme of things, it would be for the first time when Jio would be connecting subscribers to internet where internet penetration is quite low.
Planned to open Jio Points Especially in rural areas
Further Reliance Industries is planning to begin a new format of stores called " Jio Points" in rural areas as well as tier 2 and tier 3 towns in order to increase its retail touch points across the country and specifically in rural areas.In order to reach the masses and increase its sale of products and services, the company is planning to open 50,000 Jio Points by the end of 2018. With the target of opening 25,000 stores in each year.  According to the sources Jio will open 10,000 such Jio Points in five zones- south, east, west, north and north east of the country.
Each zone will be connected to their respective " Jio centers" which will act as a hub for Jio's entire business in that city. The Jio Points would be a One stop shop for all services like smart phones, Jio broadband, digital tv services, etc. Besides this, the stores will also act as customer care centuries to sort out people's issues related to services.
Revolutionizing  the lives of Indians in remote areas
Thus, by coming up with its services Reliance Jio is expected to corner the vast market in rural areas along with helping the government to meet its policy goals of digitization. Jio services include unlimited HD voice calls, video calls, unlimited SMS, unlimited high speed data and a host of Jio Premium Apps such as Jio Play, Jio on Demand, Jio Beats, Jio Express News, Jio Drive, Jio Security and Jio Money. It will be not wrong to say that the Reliance Jio will definitely change the world of rural people with its services at such a low cost
Just as Paytm and number of other digital payment businesses emerged to gain huge number of users, Jio will also bring a change which would be faster than many could think due to increasing popularity of internet in the interiors of India, where a large majority of population is young and are restricted only by financial considerations. It is going to revolutionize the lives of Indians in remote areas thereby bringing up lot of unconnected masses to the economic mainstream and prove digital skeptics wrong.