When it comes to India, she is known for her diversifying culture and heritage, language and customs, religion and festival, etc. Each part of India is known for her uniqueness, especially when it comes to culture and customs. We differ from food habits to dress to language and tradition and yet are bonded together. The art and craftwork of India is famous in the world and even holds world records and is loved by people all around the globe. Art and Craftwork of India are not of recent origin, and it had its roots from the early civilisation.
Today, India's art and craftwork, but only known worldwide and also it's one of the reasons to attract tourism. Though in recent times the artisans faced lots of challenges due to machine-made goods and some of the craftsman and artisans even getting lost in the era of human-made products nevertheless government takes initiatives by fairs and festival to revive our art form.
Here's our time to appreciate our rich heritage and art and craftwork of India.
Here is the list of the 15 Amazing Craft Work of India that represent India worldwide and also very popular among the common masses of India or use in traditional customs or everyday lives. Each of them is famous for its uniqueness and also for their places of origin.
1. Bamboo and Cane Work of North East
Bamboo is a can work of the North East is one of the most amazing works of the people of the North East, and it also forms a major part of the economy of the people. It requires excellent craftsmanship to make almost everything out of Bamboo and Crane. Magnificent showpieces, mats and household items are being made from Bamboo and Cane, and more importantly, amazing furniture is made from it.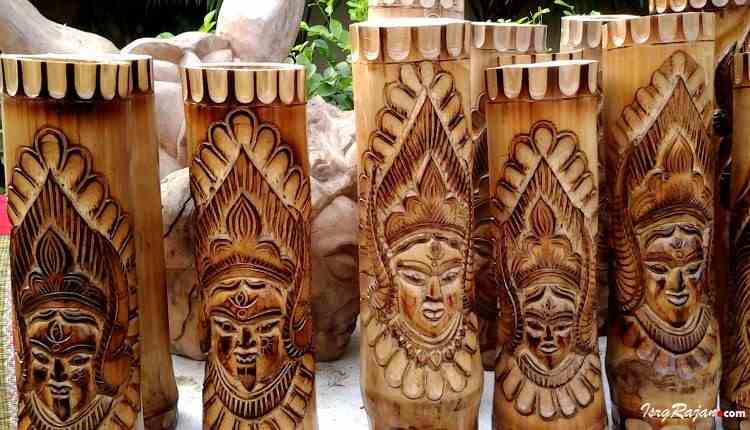 2. Bidriware
It is from Bidar district of Karnataka, and this art form developed during the reign of Bahmani Sultanate. Bidriware is famous for its amazing metalwork. Bidriware is made from a blackened alloy of zinc and copper with thin sheets of pure silver. Bidriware undergoes an eight-stage process for making the crafts. Bidriware also has a Geographical Indication. Bidriware is the most famous craftwork around the world.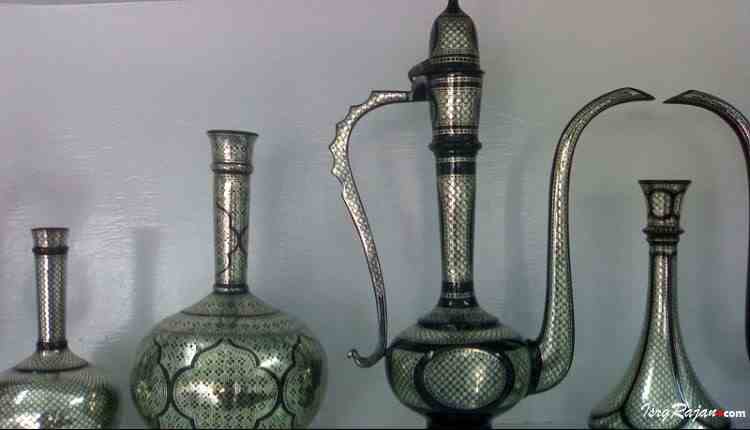 3. Dokra
Dokra is also one of the amazing craftwork of the country made from non–ferrous metal casting using the lost-wax casting technique. Dokra artisans are the one who is in great demand not only in the domestic market but also in the foreign market. The famous crafts of Dokra are a Dokra figurine of various humans and religious figure and Dokra animals which include horses, elephants, owl etc.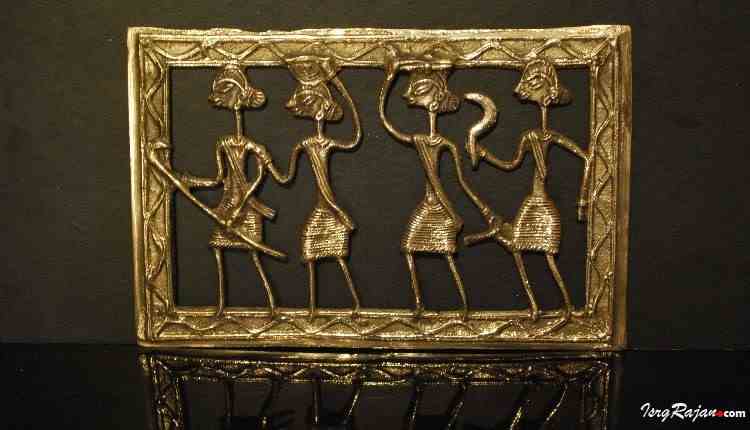 4. Kashmir Rug
Kashmir rug or Kashmir carpets are very famous handicraft of India. It is hand-knitted and original rug of Kashmir that surely require intensive labour, which makes it famous worldwide. It consists of floral design and other motifs. The carpet weaving is a skill that is traditionally passed from one generation to another by the rug weavers of Kashmir. The beautiful rug is sure to be loved by people to have their collection.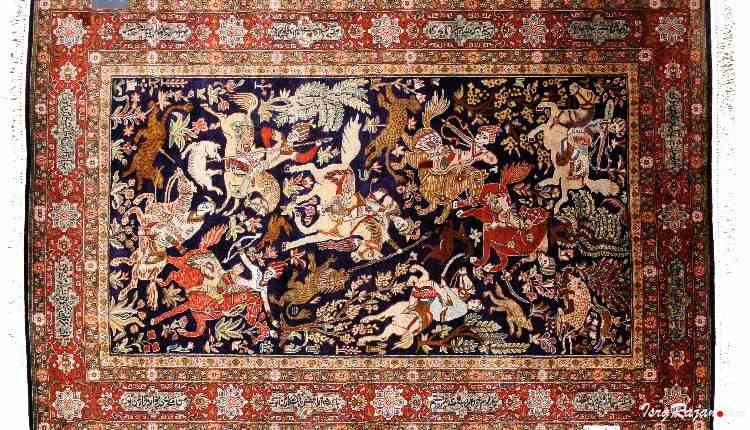 5. Channapatna Toys
Channapatna Toys originated from Karnataka state. The toys are made using wood, and it is the traditional craft form of India. The origin of this craftwork can be traced back to the reign of Tipu Sultan. It is also one of the most colourful craftwork made up of wood involves the stages of procuring, seasoning, cutting the wood into the desired shapes and then apply colours to the toys. No doubt this is also of the amazing craftwork of India.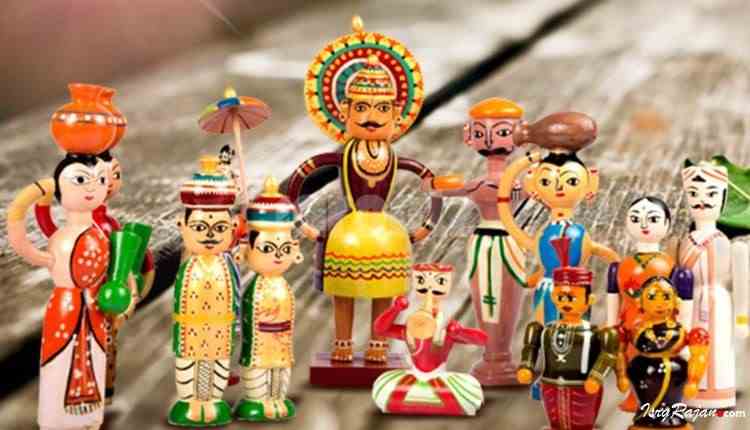 6. Pattachitra
Pattachitra is a traditional Art form of India, where mostly the mythological are religious figures are drawn on a piece of cloth. The story mostly depicts the tale from Hindu Mythology. Pattachitra mainly prepared by the artisans known as Chitrakars in their villages where all of the family members are taking part to make it. It is known for its vibrant colouring to apply the technique, and last it is given the lacquer coating.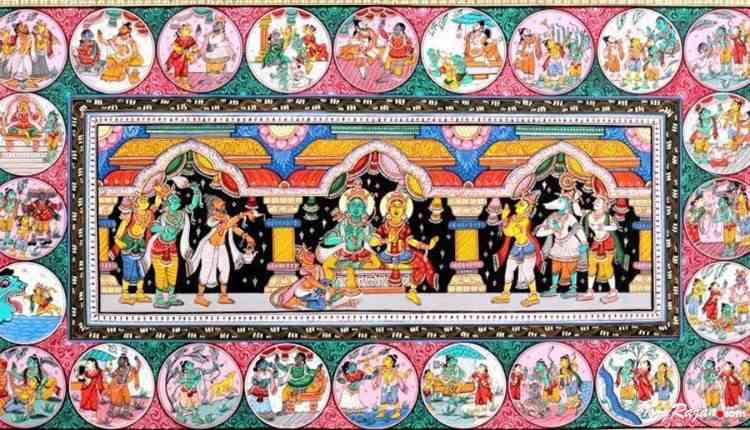 7. Sholapith craft
Sholapith is one of the most innovative crafts of India. Sholapith, usually known as Indian cork, is a dry milk-white spongy matter of tress, this matter is then pressed and shaped into different art forms. Sholapith craft is mainly used in Bengali weddings and also to decorate idols in West Bengal. Sholapith craftsman is usually known as Malakars in West Bengal as they make decorating items for sale. This craft is in demand for the Indians living abroad for making idols and decorations.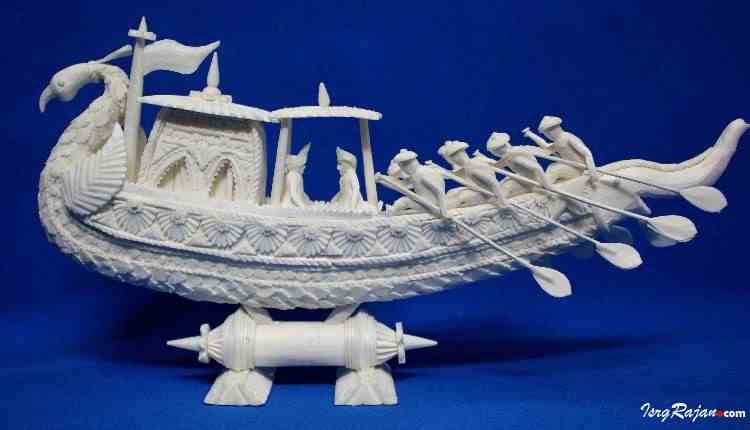 8. Kalamkari
The Srikalahasti style of Kalamkari is very famous in India and the world. Kalamkari is a hand-painted or block-printed cotton textile. It is also one of the most beautiful art and craft of India. Kalamkari is used in everyday dress material of sarees and other garments. The origin of Kalamkari is in the early era when Kalamkari used to depict stories of Hindu Mythology by the painters or singers who used to travel from village to village to tell the stories. In the time it emerges as beautiful artwork.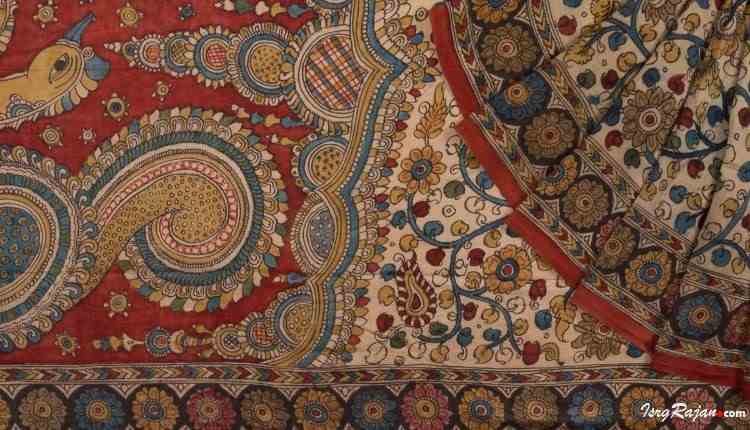 9. Warli Painting
It is one of the no doubt most famous artwork of India. It is a tribal art form originated in the state of Maharashtra. It is done by mother nature. The centre of the art revolves around mother nature and animals and nature. The Warli tribes also paint their homes with Warli paintings. Now Warli painting inspires fashion, and you can see Warli art in dress materials and other home decor items.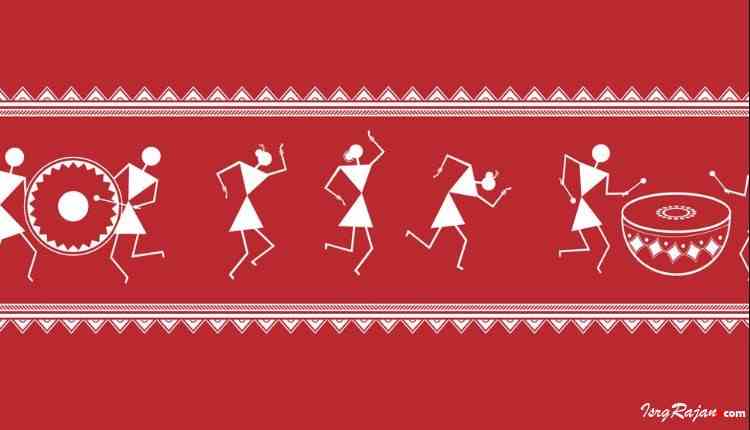 10. Madhubani
Like the Warli Paintings, Madhubani style of Art also inspires modern-day fashion, and home decor items as many of the dresses and sarees have Madhubani Art. Madhubani Art is originated from the Mithila community living in Bihar, India and some parts of Nepal. Madhubani art has consisted of five distinctive styles that are named as Bharni, Katchni, Tantrik, Godna and Kohbar.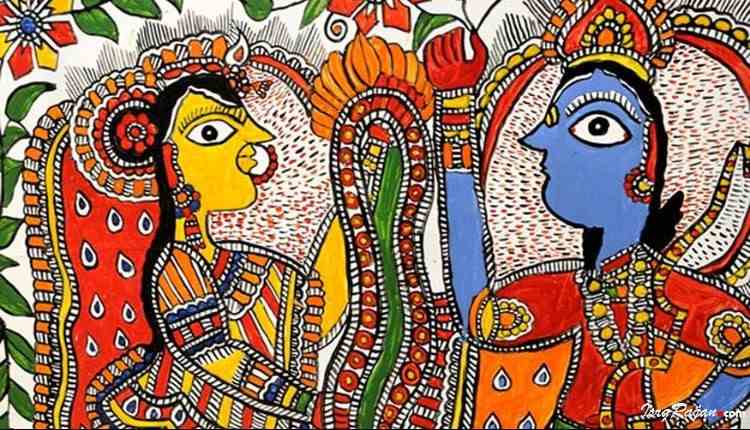 11. Bandhani
It is also one of the most famous arts in India. Bandhani is a tie and dye method of textile decoration or art that is originated in the Western Part of the country of Gujarat, Rajasthan, parts of Punjab and is popular all over India and the world. Bandhani Saree is also popular. This art form is said to be dated from the Indus Valley Civilization it is found in cave 1 of Ajanta. It uses natural dye, making it colourful.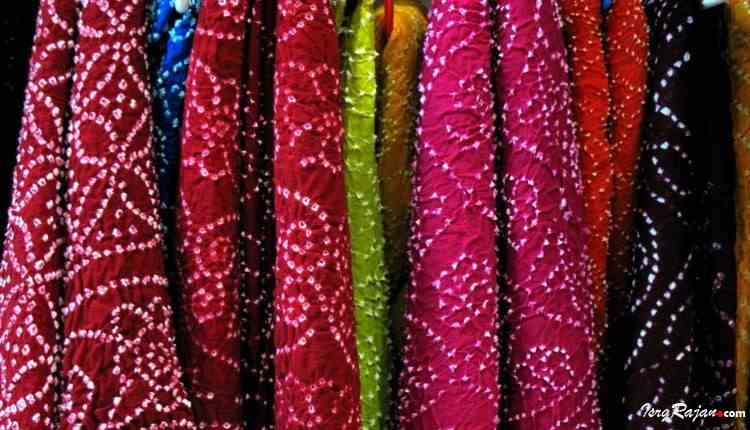 12. Thanjavur Doll
Thanjavur Doll is also one of the most colourful and innovative crafts that are originated in Thanjavur or Tanjore district of Tamil Nadu. Thanjavur doll has surely adorned the house or home decoration. Tanjore Doll is a Bobblehead toy that is made from terracotta. It is a kind of tilting or Roly-poly toy, which means the doll will show a continuous movement. The doll handmade and finish with bright colours.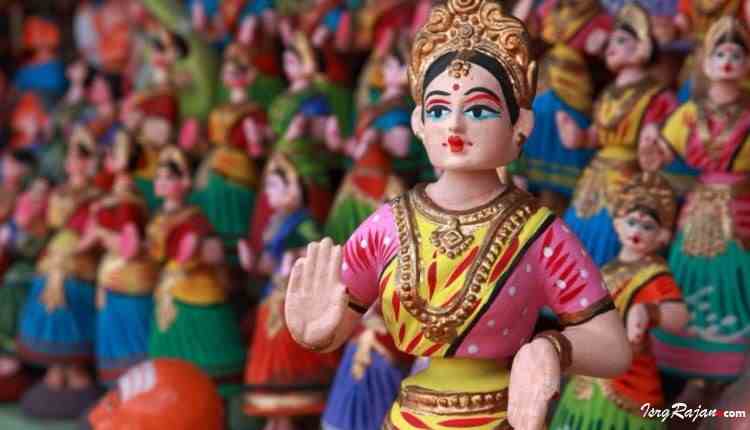 13. Kinnal Toys
Kinnal Toys or Kinnal craft originated in the state of Karnataka. Kinnal craft is used to make toys and also deity figures. It is the traditional craft made of woods. This also has a geographical indication. The final Kinnal artisans are called Chitragara, who used a special technique to make Kinnal crafts. There are also several works to revive this art form. Surely, this craft is also one of the pride of India.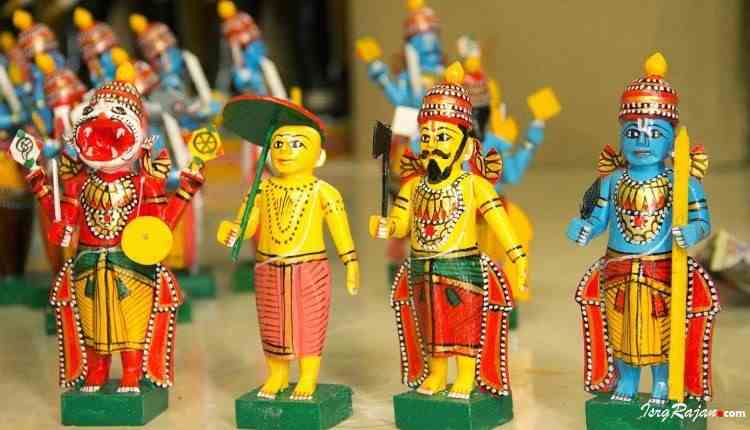 14. Nirmal Toys
This is also traditional wooden craftwork of India which is originated in the Telangana state of India. Nirmal Toys are also colourful and vibrant looking. There are also Nirmal paintings associated with it. It is said that it was originated during the reign of Kakatiya rulers. The craftworks are painted with Duco paints, which gives it vibrant looks. Nirmal toys were also gaining popularity and used as tourism promotion.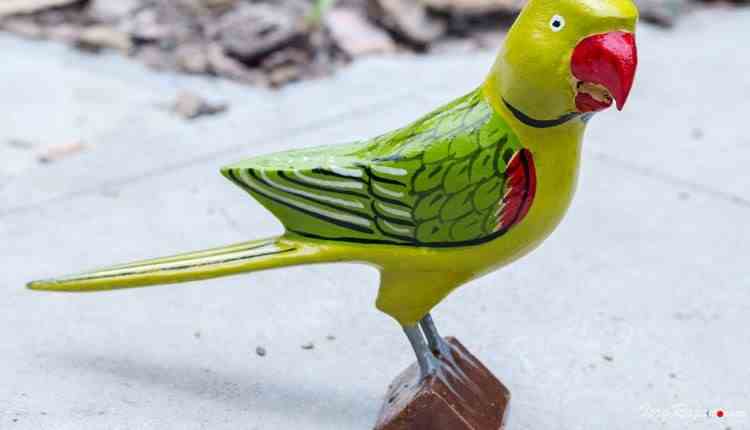 15. Dashavatar Cards and other Ganjifa
Ganjifa is usually the playing cards of India. This craft of India is almost dying. It consists of our rich tradition. Ganjifa is circular or rectangular cards hand-painted by artisans. There are various types of Ganjifa known as Moghul Ganjifa, Dashavatar Ganjifa, Mysore Ganjifa, Ramayana Ganjifa to be named few.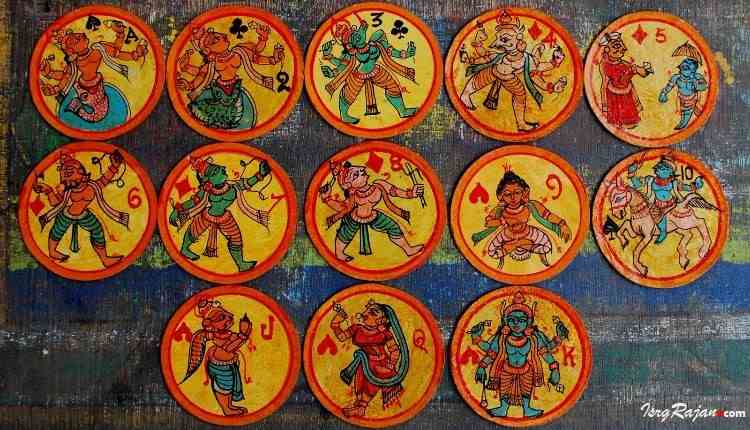 This is another vibrant work and ancient traditional work which requires revival.