When we think about Indian Hill Stations to visit, Queen of Hills, that is Darjeeling, always has a significant place in the list. Darjeeling city is the epitome of natural beauty, and you can't get over it easily. Here's an easy textual guide of facts and suggestions that will help you have a beautiful and convenient trip to Darjeeling.
Situated in the foothills of The Great Himalayas, Darjeeling is a town that serves aromatic black tea to the whole world. Darjeeling is located in West Bengal and is a British development. It's popular for its beauty, tea and hills.
How to Reach Darjeeling?
To reach Darjeeling, you need to figure out the best medium that is accessible to you. A bus? A train? Or Via Flight?
If trains are more convenient to you or you find it a better mode to reach Darjeeling, you need to reach the New Jalpaiguri Railway Station from your starting point. In case you find flights more comfortable, the nearest airport you'll find is Bagdogra Airport. Local and tourist buses are available everywhere. You can book one for you online. Also, if you have a group of people with you booking private traveller vans is a great option.
Where to Stay in Darjeeling?
Choosing a stay for your trip to Darjeeling depends on your budget, preference and requirements. If you don't wish to spend much on your stay, you can opt for backpackers hostels. If you have no tight budget boundaries, you can opt for some good hotels.
Backpackers Hostels-
Darjeeling has several Backpacker hostels where you can share dormitories with your companions or with any tourist. Certain hostels provide temporary stay services, and they don't charge much for the same, which means they are comparatively cheaper than the hotels.
Hotels-
Hotels and inns are easily available almost in all the cities and towns. You can easily find comfortable hotels in Darjeeling. There are a number of them. It would be better if you book one beforehand to not face any troubles after reaching there. There are many apps providing online hotel booking services.
What Is the Best Time to Visit Darjeeling?
Every place has its features, and there is a certain time which is the most favourable one to visit a place. Darjeeling is beautiful all the time but visiting it from March to May is the best. The months of October and November are also good to watch the picturesque beauty of the town.
These are the times when the temperature is mild and pleasant. Also, the beauty of hills and Kanchenjunga is best seen during these times so, if you're wondering when to visit Darjeeling! These months are the best ones.
Things to Do in Darjeeling
Apart from the beauty of this town, Darjeeling has much more to offer. There are ample interesting things you can do in Darjeeling. Few are listed below-
1.Trails To The Tea Gardens
The most popular feature of Darjeeling is its black tea, and if you didn't visit the tea estates of Darjeeling, your trip to the town would remain incomplete. There are many tea estates in Darjeeling like The Happy Valley, Sourenee, Makaibari, Aloobari, Steinthal etc. Darjeeling has around 80 tea gardens. You can visit any tea garden of your choice, deck up like the tea pickers, fix a basket on your back and pick tea leaves for some mental therapy and awesome pictures. Tea gardens are peaceful, and you can easily see laborious people constantly working to bring out the best Darjeeling tea.
ALSO READ | Best Hiking Places in India! Quick Guidance for Hiking
2. Visit The Monasteries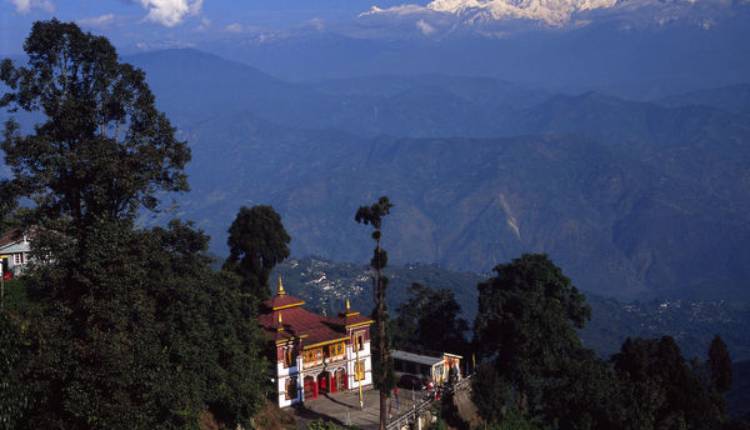 Darjeeling is not just the queen of hills; it's also a hub of so many peaceful Monasteries. These Monasteries are the perfect amalgamation of peace, beauty and culture. Monasteries in Darjeeling are beautiful and are visited by people from all around the world. Monasteries like Peace Pagoda, Dali, Bhutia Busty, Ghoom etc., are very popular. Peace Pagoda is one of the most beautiful monasteries in Darjeeling. It has one of the 80 stupas located in the world that are dedicated to peace. Dali is also a beautiful multistorey monastery, very popular in Darjeeling. Monasteries are definitely a go-to place for you if you're looking for some proximity to peace and spiritual satiety.
3. River Rafting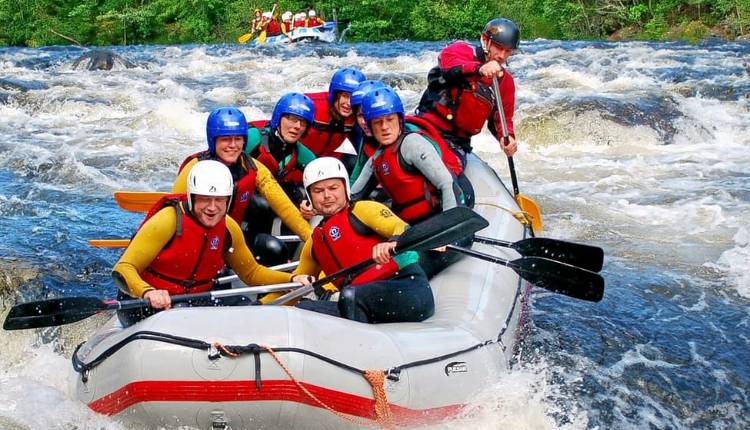 When in Darjeeling, do not miss river rafting if adventure sports are your kind of thing. Usually, people go for white water river rafting at Teesta Bazar. It's popular for River Rafting in Darjeeling. There are certain River Rafting courses available for swimmers and non-swimmers, which you can opt for according to your preference if you want to try River Rafting in Darjeeling. Although, You should always keep in mind the right time for Rafting. Try not to go for it in the monsoons because that is the time when water fluctuations are frequent. Also, keep in mind the medical conditions that are not suitable for river rafting. If you suffer any such issues, try avoiding them. Never compromise with your life in the name of thrill.
4. Watching Mount Kanchenjunga's beauty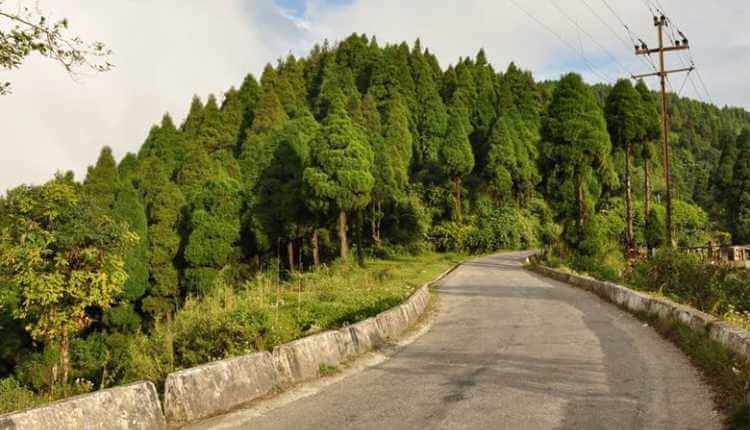 Gaze at Mount Kanchenjunga's lofty peaks is one of the most satisfying and interesting things to do in Darjeeling. Mount Kanchenjunga is the third highest mountain in the world, and if you have a chance to watch the beauty and snow-capped peaks of such a masterpiece by nature, missing it is a major loss. When in Darjeeling, do not forget to stare at the beautiful ranges of Kanchenjunga from Tiger Hill. Tiger Hill is a popular tourist spot because thousands of people come to watch the mesmerizing beauty of Kanchenjunga from it. The sunset and Sunrise time is the best to stare at Kanchenjunga from Tiger Hill. You can get pictures clicked or simply sit and watch nature's changing colours from the height.
Although to see the peaks, the sky must be clear. And this is the reason why the time of summers is the best to visit Darjeeling. Extremities of the climate are not good if you wish to spend a good time in laps of the queen of hills.
5. Shopping Woolen at Bhutia Market
Bhutia Market has it's another name, the New Mahakal Market. It is a popular market with a good collection of woollen clothes and accessories. Located on mall Road, Bhutia market is a hub of woollen clothes. The market is put up by the Bhutias and Tibetans who keep their temporary stalls here. You can find a great variety of woollen clothes, sweaters, shawls and mufflers here. It's a place for you if you are good at bargaining. Once the sellers trust that you are a genuine buyer, you can easily convince them to accept your price. You can bargain and buy good quality woollens at a very reasonable rate here. So, when in Darjeeling, awake your shopping side and do visit the Bhutia market.
6. The Toy Train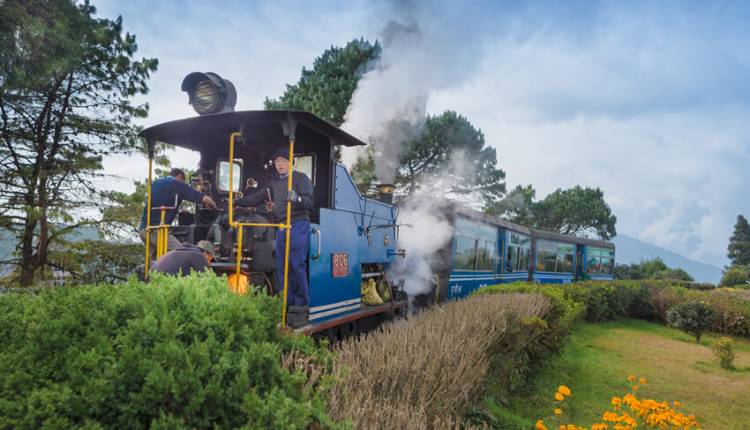 If you came to Darjeeling and went back without taking a ride on the toy train, was your trip even a trip? The toy train ride is also one of the most interesting things to do in Darjeeling. The beautiful toy train conveniently takes you on the trail of Darjeeling. The Darjeeling Himalayan Railway or The Toy Train is spread in approximately 88kms. Although, it's not suggested to take the full 9-hour long journey of the toy train. You can choose the starting and ending points for yourself according to your choice. The fare depends on the distance, obviously. The toy train journey in Darjeeling will definitely be the memorable one because, with the slowly moving tiny coaches of the train, you'll witness the beauty of the magnificent surroundings of Darjeeling. The Toy Train of Darjeeling has also received the status of UNESCO WORLD HERITAGE.
7. Batasia Loop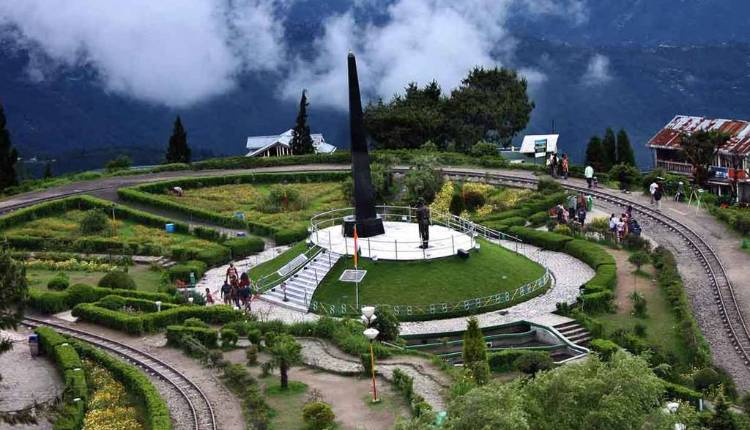 Batasia Loop is one of the most popular places in Darjeeling that attracts a very significant number of tourists each year. Batasia Loop is a loop of railway track. If you ride on the toy train, it will take you to Batasia Loop too. The toy train track is laid in it. Batasia Loop provides a beautiful 360° view of the beautiful regions of Darjeeling. With flowering gardens and overwhelming greenery around, Batasia Loop is a build-up from the colonial period. The Batasia Loop was made for the toy train to descend from the sloppy height of around 140 ft. You won't even realise how the train smoothly covers the gentle slope of 140ft with so ease through this loop of track. The place is pleasant and has sitting areas around the tracks and gardens too. It is a must-visit and an extraordinary example of amazing engineering and construction.
8. The Street Food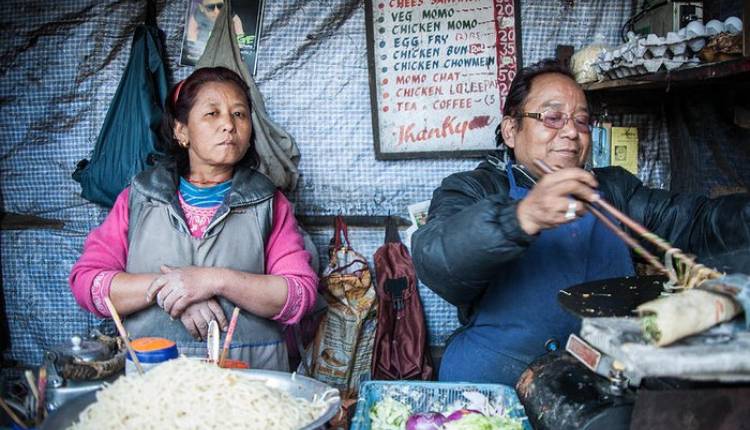 With the aura of an Old World, Darjeeling has enough to offer to your tastebuds too. You can treat yourself to numerous delicacies in the streets of Darjeeling. Momos are the most common in them. Darjeeling Momos are quite popular, and the ones served with hot soup are heavenly in taste. Other than momos, there are several savoury dishes like Thukpa, the soupy spicy noodles. Shaphalay, bread stuffed with meat or chicken, Churpee, Sael etc. The food in Darjeeling is a combination of the foody culture of Bengal, Nepal and Tibet. The streets of Darjeeling serve delicious local food and at a reasonable price too. The Naga Thali, a platter of rice, your choice of non-veg item and fermented bamboo is a very popular choice among the people. When in Darjeeling, you should surely try the local food here. The taste is unmatchable, and you can sense love mixed in the food.
9. The Darjeeling Zoological Garden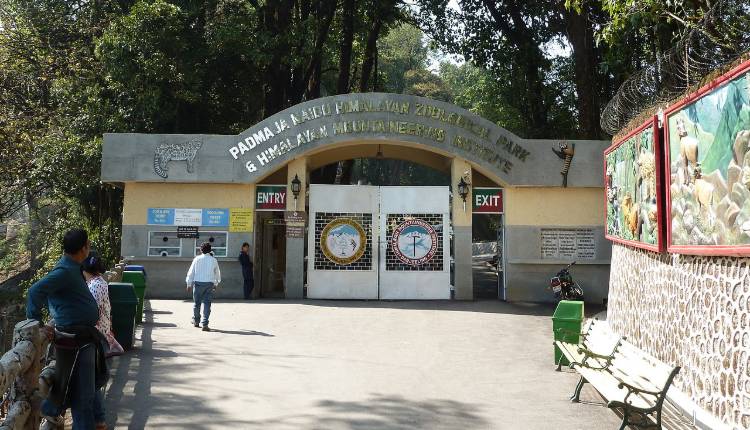 The Padmaja Naidu Zoological Garden, or simply the Darjeeling Zoo, is not a 'Just another Zoo' you've normally seen. Spread in approximately 68 acres of land, this zoo was dedicated to Padmaja Naidu, the ex-governor of West Bengal by Late Srimati Indira Gandhi. The zoo is different from others in different cities because you will find many Himalayan creatures and endangered species here. You will find animals like Red Pandas, Tibetian wolves, snow leopards, yaks and tigers here. The zoo is huge and has a great variety of animal species. It is internationally recognised and also has been awarded the "The Earth Heroes" for its commendable efforts to conserve the endangered species of flora and fauna.
It should surely be on your checklist if you like to watch wildlife and beautiful beasts.
10. Paragliding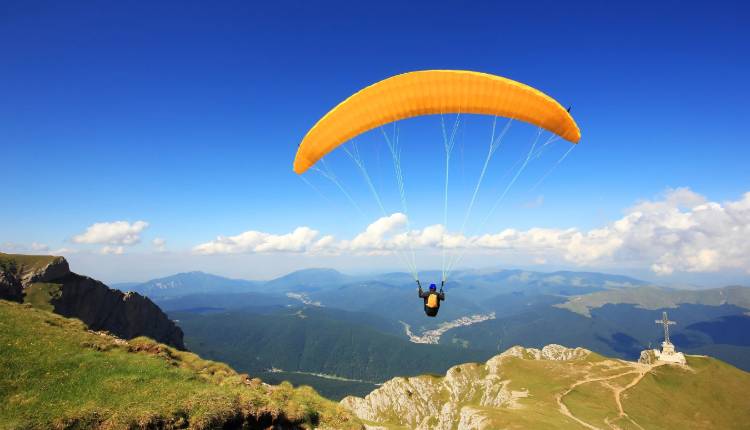 Paragliding in Darjeeling is a treat to adventure lovers. You can easily experience the thrill of flying in the sky by Paragliding in the Queen of Hills. Here, Kalimpong is the place where you can find Paragliding services. It will not cost you more than 4k to have a wonderful take-off and landing in this land of scenic beauties. You will take off from Dello Hills and feel the thrill and chills. Paragliding is safe enough and is quite popular here. Also, the price isn't much for a good time of 15-30mins in the sky. In the cold weather, chilled breeze and mountains all around, it feels like you're flying in the sky as birds do. Paragliding is a must-try if adventure sports do not scare you, and you must try Paragliding in Darjeeling.
Cost to Visit Darjeeling:
Making a planned budget before you visit someplace is a very smart way of keeping things organised and avoiding any chaos. You need to decide the days you'll spend here. The average cost of visiting Darjeeling depends upon the days you spend here and your requirements. If well planned, A 7-day trip to Darjeeling will cost ₹7000-8000 for one person who is nearly 100-110$. You can plan your expenditure accordingly.
Darjeeling is beautiful and shows how talented the creator is to gift humans such beautiful sceneries and the heavens on earth. Our responsibility is to keep these beautiful treasures carefully and do no harm to them. Whenever you travel, try not to make the place dirty or pollute it in any way. When on Jungle Safaris or in the Darjeeling Zoo, do not try to harm animals in any way. Adhere to the rules and regulations of all the places and have a happy journey.