The automobile sector is ongoing under a significant development where it is changing at a breakneck pace, and many new technological advancements have been observed. The past few years have been a benchmark in the automobile sector with a rise in the trend of electric vehicles (EV) in the world markets, and many automobile giants have launched their various EV models. India is also observing the change, and many big companies are coming up with electric car models that are available on the roads. There is slow growth in the Indian market, but by 2025, it is assumed that nearly 5% to 7% of the cars on the roads will be the newer and safer electric models. While few biggies like Mercedes-Benz EQC 400 have been launched in India at a price of over 1 crore and the SUV competes with the Audi E-Tron, and Jaguar I-Pace and the competition is worth watching for. There are many other automobile companies also launching their EV models shortly.
Let us take a close look at other car companies that are also planning to launch electric vehicles that Indians can buy in the near future. While Mercedes-Benz EQc 400 is a rival of Audi E-Tron which is priced at a whopping 1.5 crore ex-showroom price in India and making a wave before it's scheduled to launch, it is also seen as a counterpart of the popular Jaguar I-Pace whose expected launch is by 2021, at a price of 58 lakhs rupee in Indian currency.
Taking a closer look at these luxuries, SUV electric cars, one thing is clear that the future belongs to the massive companies as the government is also aiming to a 30% engagement of electric vehicles on Indian roads by 2025-2030. Electric vehicles have been a dream for many years, and while countries like Japan, America, China, Germany, and Russia have more access to it, India is also aiming for a pollution-free future and setting up many plants and factories which can supply and support the electric cars.
There are many companies that are launching electric cars, like Mercedes, Audi, Jaguar, Tata Motors, Nissan, Mahindra, Hyundai, and Volkswagen are some of the pioneers in this field.
1. Audi e-Tron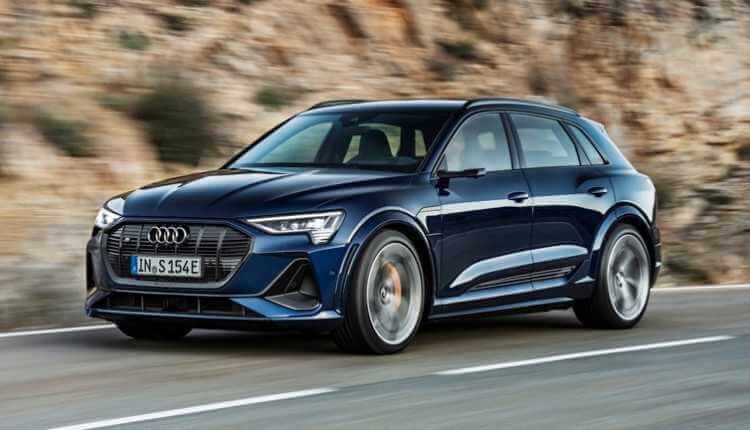 Audi is launching the e-Tron model in October 2020 and has become the most promising brand, launching the first fully electric driven car with style and sophistication. Audi is also planning to launch as many as 20 models of electric cars by 2025, thus planning for growth over a period of five years. Though this German Giant is only accessible to the higher class of the society being so expensive for the masses. It is true that in a period of 10 years, electric cars will overtake the market from the regular petrol or diesel versions as more people are becoming environmentally friendly, and as the electric cars promise virtually no combustion oof harmful gases to the environment, more and more people will get attracted towards buying electric models.
2. Tata Motors Nexon EV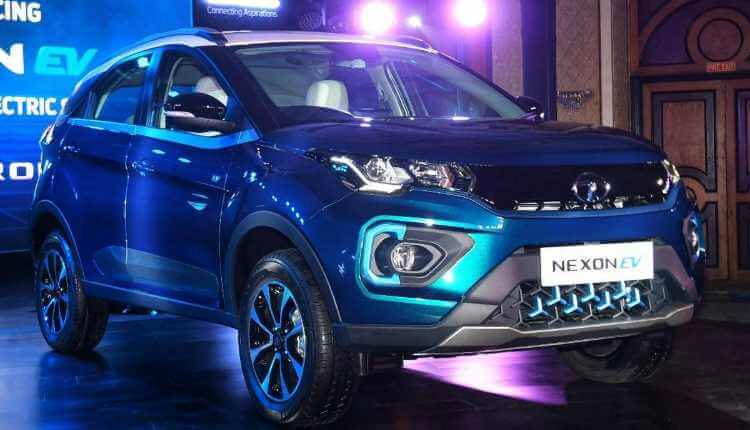 Tata Motors, the big Giant of India has launched its first-ever, fully automatic electric car Tata-NexonEV model and the bookings are still open for people who want to buy this affordable luxury which comes with 3 variants and superior power. Tata Motors has pioneered and done a commendable job in the development of the electric version accessible to the middle class providing all benefits of electric models. It is reasonably priced up to 16 lakhs for its top model Tata Nexon EV XZ Plus LUX. It is a 5 seater compact SUV and takes 8 hours to charge. The battery life is very good, and the engine runs on electricity. Till the date, Tata Motors has sold more than 300 units and has become a wonderful car to own by many proud Indians. It also gives a very good mileage of 300 Km in a single charge and runs on Ziptron technology.
Tata Motors is also coming up with other electric models for the middle-class section with models like Tata Altroz EV at a price of 14 lakhs. Tata Motors is aiming at becoming a leader in the electric car segment, and for this, the company is taking many future steps like talks with the BJP government and planning to launch many new models by the end of 2025. As India is currently on the 4th largest automobile market in the world and suffers from pollution hazards, New Delhi, being the most polluted urban city, the demand for electric cars will increase in the coming few years. So, for this, Tata Motors is getting ready. But the big challenge is to build the charging stations all over the country. So, it is setting up with charging stations in 7 major cities in India and also asking the cooperation from the government to upgrade the fueling stations with electric charging Units as well. The works are going on, and soon we will see more charging stations so as to the customers an buy more electric vehicles in the future.
3. Hyundai Kona electric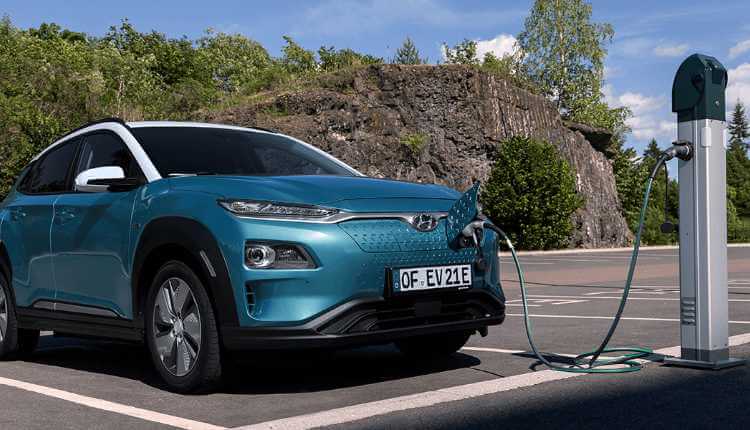 Hyundai Motors Company has launched the electric SUV in India, last year, and since then the car is being loved by the people. It is priced at approximately 24 lakhs in India and has the greatest mileage to offer on a single charge. The features and safety parameters of the car are also very good, and it has sold many cars on the roads so far. Moreover, the lithium battery power is also very good, and the fully automatic surface is making it a great choice for Indian consumers. It is now available at selected Hyundai showrooms. The company is also going to launch another model called "Mini Hyundai Kona electric" for the Indian markets at a more affordable cost in 2021. We may also see a newer and safer model called "Hyundai Kona Electric 2021" by the end of next year.
4. Nissan Ariya 2022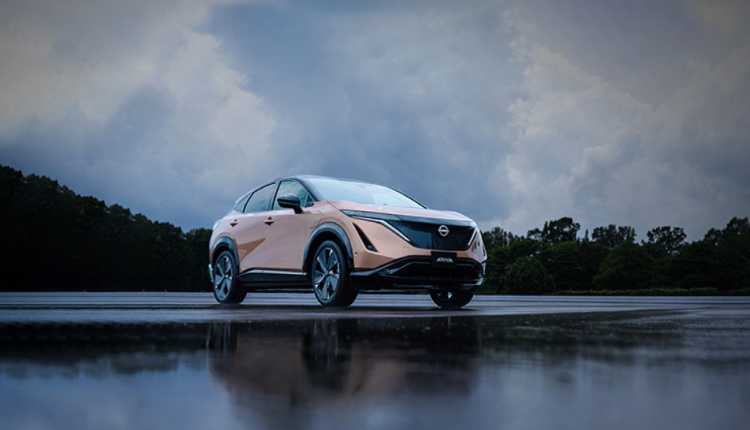 The Japanese Giant, Nissan has unveiled the electric model named Nissan Ariya to the world and India recently. The SUV is very promising with being a concept car, fully automatic, and loaded with stylish features and modern functions are a style stopper already. Nissan is also keeping an eye over the next two years of more promising launches. The company is also set to launch Nissan Ariya 2022 Electric car by the mid of 2021. The car will be having a horizontal infotainment system and can give a mileage of 610 km on a single charge. The car is designed to provide luxury and comfortable ride and has an auto-driving mode which makes it quite interesting. We will have to wait further to see what more advance features it may come to surprise us. It is going to be the most technologically advanced electric car in the making. It will be priced around 30-31 lakhs.
5. Volkswagen ID Crozz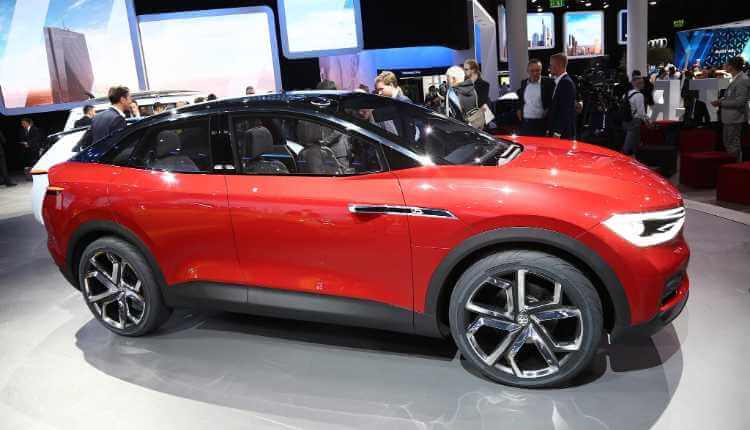 Volkswagen India is also looking to stretch to the electric vehicle segment by launching the much-awaited electric car called Volkswagen ID Crozz and has its hands full by looking forward to launching many more variants in the coming few years! It is more designed like an amalgamation of a sports utility vehicle, and a coupe and the looks are mindblowing, it was showcased at Auto Expo this year and boasts of covering 500 km in a single charge, the charging speed of the car is also very good, and it takes nearly 30 mins to charge till 80%, which is very good. Volkswagen has also planned to launch many newer models in the electric segment just like Tata Motors, and want to lead the market by 2025. The company claims ID as in ID Crozz stands for the Identity and Design superiority and is all set to deliver new and compact models soon.
Though the rate of growth of electric cars is slower than the petrol or the diesel cars and the companies will also continue to make these versions too, but by the next 10 years, the electric cars may overtake the roads, and no one has a second thought about it. We only need the basic infrastructures and support systems like charging facilities on roads as the electric cars are also going to be more affordable by the end of 2030 and more people would be able to afford it. Owing to environmental safety and looking for safer means of transportation, electric cars have a very bright future as these are more futuristic, advanced, low maintenance than petrol counterparts. Many affordable electric cars are also getting unveiled next year. Indian Companies Maruti is going to launch two new cars like Maruti Wagon R Electric at a price of 8 lakhs and Maruti Futuro-e at a price of 15 lakhs by 2021. Renault is also coming up with a more affordable range of electric cars of the future in 2021-2022, the models are Renault K-ZE at a striking price of 10 lakhs and Renault Zoe Electric at 8 lakhs which will definitely become the new sensations for the mass buyers. While Renault K-ZE will be available in 2022 and the rest will be available at the showrooms by the end of 2021. It is now a good and more wise decision to go for an electric model as the fuel consumption will soon get depleted in the century, and the pollution factor is also a great area of global concern.