Hosting a house party includes lots and lots of work and stress all together. You have to be working whole day after cleaning up, setting up and cooking for the guests and all such things, but now you don't have to be worried about food and tasty dishes to serve your guests. Because now it is easy with food, here you will get so many tasty and easy recipes to serve your guest in your house party. Surely it is easy to cook. It is also convenient and cheaper, it just does not require so long hours. Isn't it good now you do not have to pay to food caterers and you can self cook new tasty dishes for your guests?.
We Indians usually prefer home get together, Indian women loves cooking, so here are some good recipes for you.
Let's see Indian house party recipes:
1. Fried Paneer
If you and your family or friends are huge fan of paneer you are going to love this starter for sure.
Method to make Fried Paneer:
Cut paneer into pieces, let it be in cube shape.
Now sprinkle amchur powder, salt as per taste, you can add a bit of chaat masala onto the paneer cubes.
Then add oil to the pan, leave the pan on the flame till it get properly heated.
Once the oil is heated, add cumin seeds, it is optional, followed by the chopped green chilies, onions make sure it turns golden brown before adding other stuffs, add capsicum to it, saute it well, till the vegetables get cooked properly. As soon it is properly cooked. Add panner pieces to it, fry it for good 2-3 minutes.
Do the topping with chopped coriander, and it is ready to serve. You can have it with ketchup or any dips.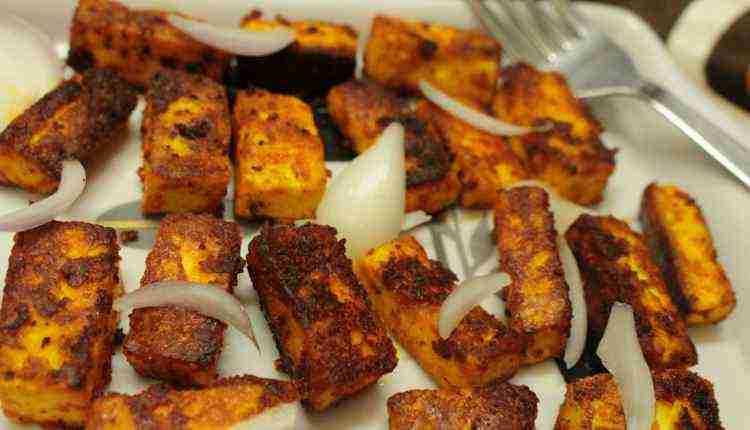 Cone Papad Chaat
It might not be a new dish for some, but may it be a new thing for some of your guests. If you do not know; what is this papad chaat, Let me tell you it is the quickest starter recipe to serve your guests.
Method to make Cone Papad Chaat:
You just need to have papad for sure!  Also you need namken, chopped green chilies, onions, tomatoes, and chopped coriander.
Heat the tawa or pan on medium flame, cut papad from between, place papad pieces on the heated tawa; roast it well, Remember you have to give it a cone shape and avoid over roasting.
As soon it is roasted well, shape it by turning it into cone shape, use kitchen towel or paper napkin to hold it, make sure to turn it into a cone shape immediately, as after it would break or would not be turned to the shape. Hold the cone shaped papad for a few seconds, till it settle down properly.
Add chopped green chilies, onions, tomatoes, coriander to namken. Also add salt and the lemon juice — mix it all well. Now add it to the cone and it is ready to serve. You can add mint leaf on top for presentation.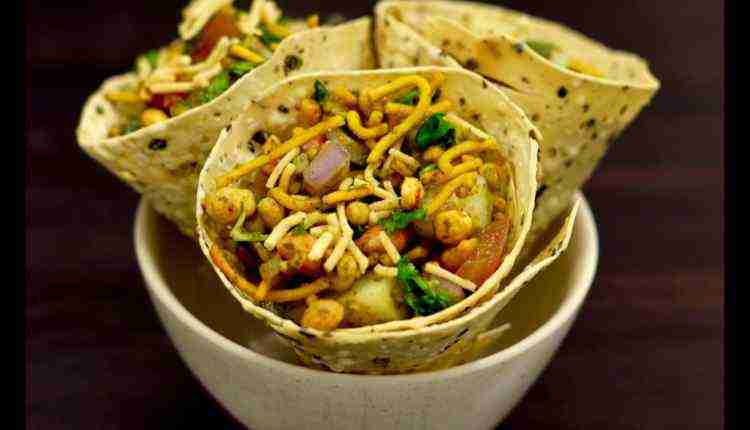 Bread Pizza
If you are not planning for pizza, but still want something alike, then this is the best recipe. It does not require so much money to be spend on.
Method to make Bread Pizza:
Lay out the bread slices, as per the serving required.
Add on the ketchup and schezwan chutney on it.
Add chopped onion tomatoes, capsicum, can also add olives, jalapeno, mushrooms.
Now add grated mozzarella cheese over it.
Pre heat the oven for 15-20 minutes at 180 degree.
As soon your bread slices are ready, place it in the oven tray, bake it for 15 minutes at 180 degrees. As soon it is baked take it out onto the plate, add oregano and chili flakes on it. It is ready, serve it with a coke.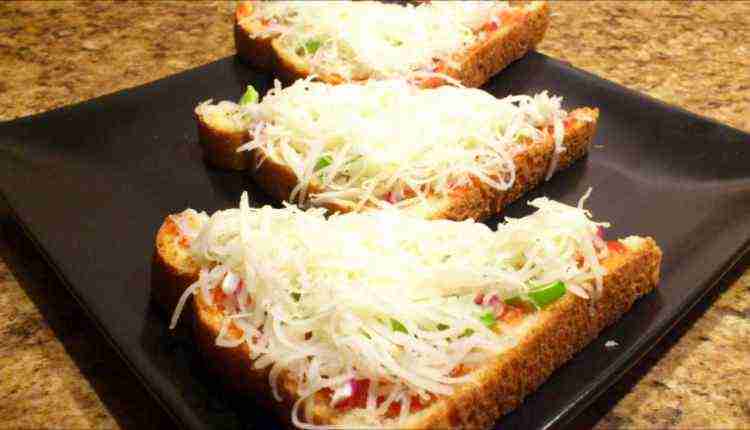 Paneer Sandwich
Paneer sandwiches are light break fast as well as starters for the party.
Method to make Paneer Sandwich:
Prepare chopped onion and tomato.
Heat the oil in pan, crumble paneer on other side, add turmeric powder and salt as per the taste.
As soon the pan is heated, add chopped onion let it turn brown later add tomatoes, chopped coriander, as soon it is cooked; add prepared crumble paneer to it.
Add paneer butter masala, you can add any paneer sabji masala in it.
Saute it well- as soon it gets done.
Stuff it between bread slices, Grill those slices, and it would be ready to serve.
You can also add cheese or butter if you like it.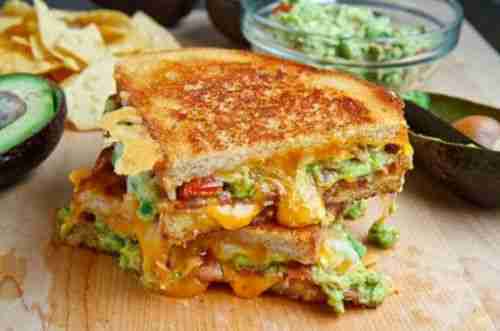 Green Peas Pulao
We Indians are very fond of rice, so give your guest a twist with peas pulao rice.
Method to make Green Peas Pulao:
First, Wash Rice- 3-4 times.
Heat the oil in pan, you can also add ghee, as soon it is heated add cloves, cinnamon, ginger and garlic paste.
Add some onion, let it turn brown.
After onion changes to brown colour, add soaked rice and peas in it.
Add a cup of water to it and also add salt as per the taste.
As soon it starts boiling, turn the flame low and cover it with a lid; cook for good 10 minutes.
Check out after 10 minutes, see if the grain rice is properly cooked or not, if it is properly cooked, then it is ready to serve.
You can serve it to your guest with curd or pickle. Choose Basmati rice for better result.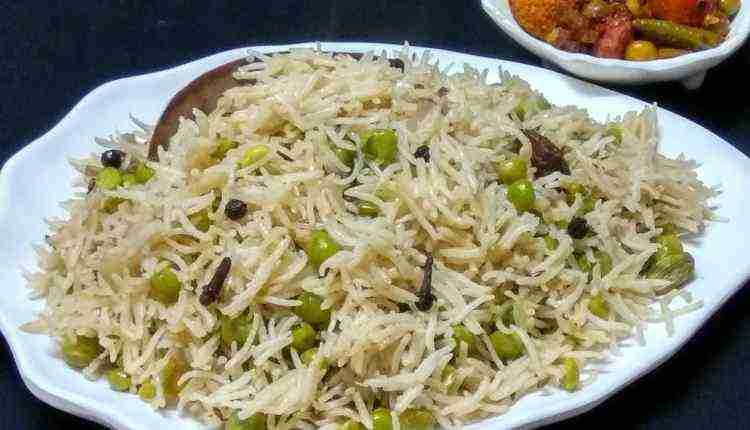 Maggi Masala Rice
You do not need to cook rice, if you already have the left over rice.
Method to make Maggi Masala Rice:
Heat the oil in pan, add cumin seeds, chopped onion and tomatoes, let it cook well.
As soon it gets properly cooked, add Pinch of turmeric, salt, Garam Masala, dhaniya powder
Now add cooked rice to it and add maggi masala, Mix it well and it is ready to serve.
Serve it by sprinkling chopped coriander.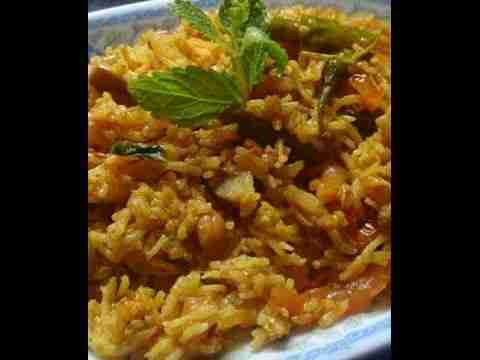 A good desert — Pan Masala
Method to make a good desert:
Take betel leaves (pan leaves) as per the servings required, torn it.
Add pan masala to it.
Also add gulkand and saunf.
Now add cup of vanilla ice cream.
Mix all the ingredients, stir it well and blend it so that it turns smooth.
Keep it in a refrigerator for an hour.
As soon it gets chilled it is ready to serve in shot glasses.