Jharkhand is an East Indian state, known for waterfalls, Jain Temple of Prashanth Hills as well as Elephants. Its beauty is not limited to, nature for Tata Steel, the first Iron and Steel Company of India is also located in Jharkhand. The state is perfect for those who enjoy nature as well as technology. Surrounded by nature, in the heart of state lies, mines of industries, bubbling up India's economy. Here are, why you might want to put Jharkhand on your list.
At the same time, you'll also get more than a glimpse of religion with various temples like Deori Temple in Ranchi, Sun Temple, Jagannath Temple etc.
1. Baba Dham, Deoghar
Baba Dham, Deoghar also known as Baidynath Jyotirlinga Temple. It's one of the twelve Jyotrinligas and has one of the fifty-one Shakti Peetha. The dham consists of twenty-two temples of various gods and goddesses. Shravan Mela is also celebrated here during the month of Shravan. Hence, this place must be visited in the month of Shravan or Sawan (by Hindu Calendar). It is a must visit for Hindu Worshippers as well as those interested in India and religion.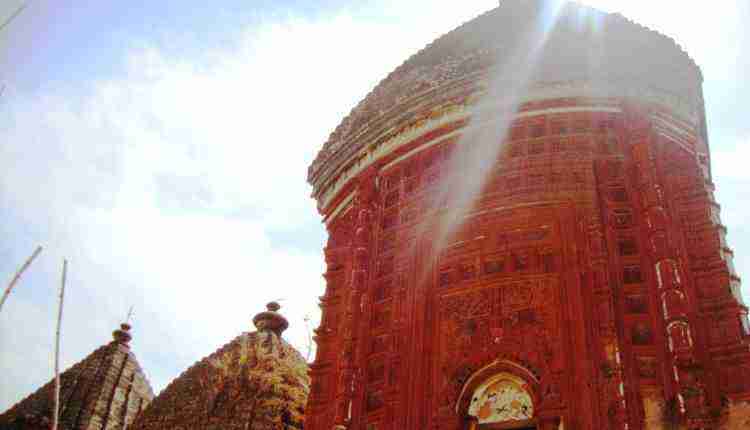 2. Maluti Temple, Dumka
Maluti Temple is known as the oldest temple in Jharkhand, Dumka District. It consists of seventy-two temples. They fall under the 'Saving Our Vanishing Heritage: Safeguarding Endangered Cultural Heritage Sites in the Developing World' project. Maulti Village, where the temple is located, holds annual sacrifice of hundred goats for Goddess Kali during the Kali Puja.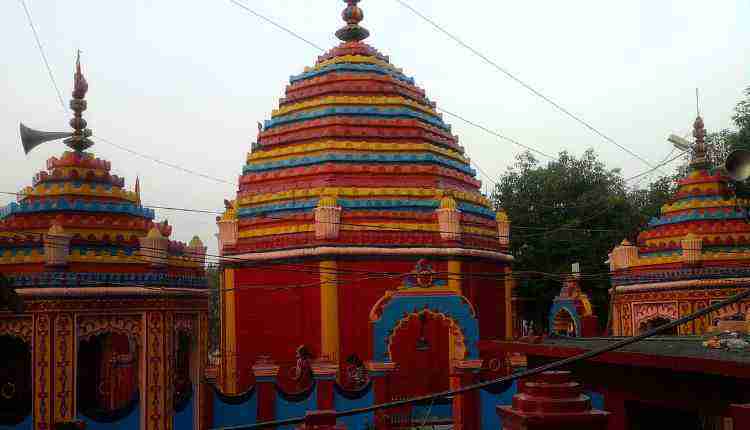 3. Maa Chinmastika, Ramgarh
A popular site for Hindu Pilgrimage, the main attraction statue/deity of Goddess Chinnmastika where she is without a head. The temple is famous for it's Tantrik style interior and exterior architecture. Outside of the temple is painted in bright hues of red, blue and yellow, painted with careful and intricate designs. Ramgarh is known for Dakshineshwar Kali Temple, Damodar River, Rajrappa Temple and Mahavidyas Mandir.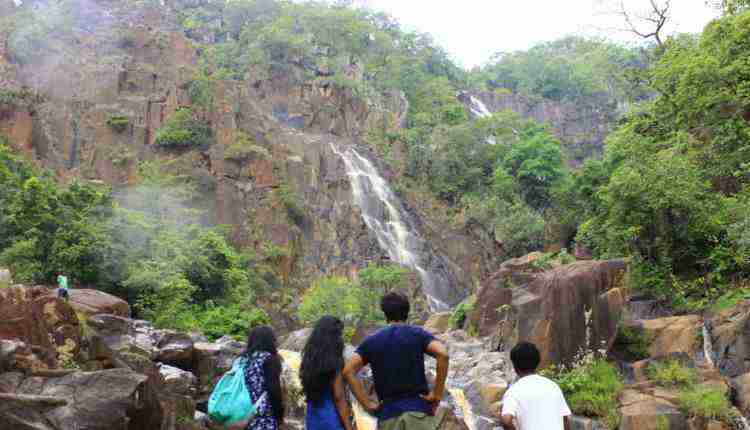 4. Netarhat Hill Station, Latehar
The Netarhat Hill Station is known as Queen of Chota Nagpur Plateau. Surrounded by greenery, it is famous for the sunrise and sunsets. Places to look out for here are Magnolia Point, Ghaghri Falls, Koel View Point and Lodh Falls which is the highest waterfall in Jharkhand. It is also famous for Netarhat Residential School.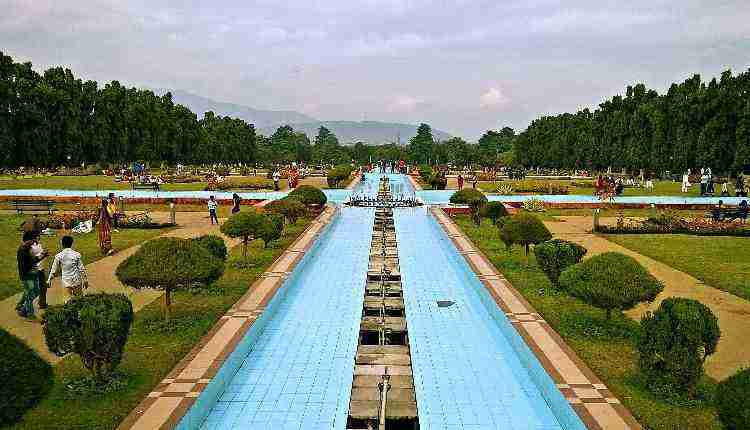 5. Jubilee Park, Jamshedpur
Jubilee Park maintained by Jusco, a civic body run by Tata Steel, it is spread over two hundred acres. It includes an amusement park, botanical garden, zoo and fountain. Fifth march is the best time to visit this place, but any other day is also good. If you continue on the path, you'll find yourself standing in front of XLRI, Center for Excellence. There you can see the painting and learn more about the history of Jamshedur.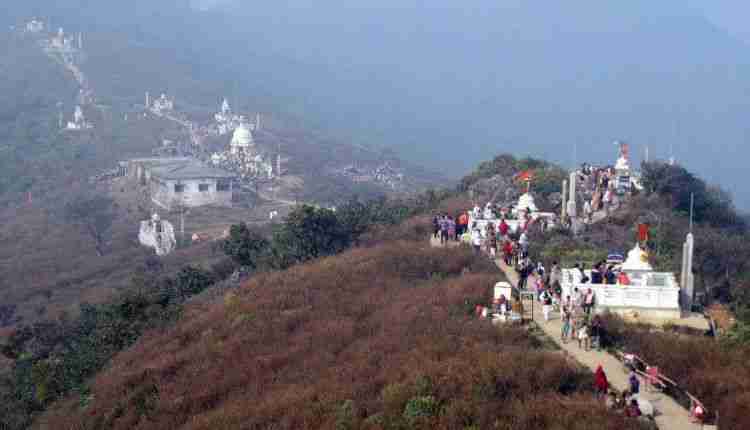 6. Shikharji, Giridih District
The list will be incomplete without any mention of the highest mountain of Prashanth Range. It's famous site for Jain pilgrimage and Irohi Festival. It is about four thousand four hundred and twenty-nine feet high. Visiting Shikharji Temple is a must for anyone.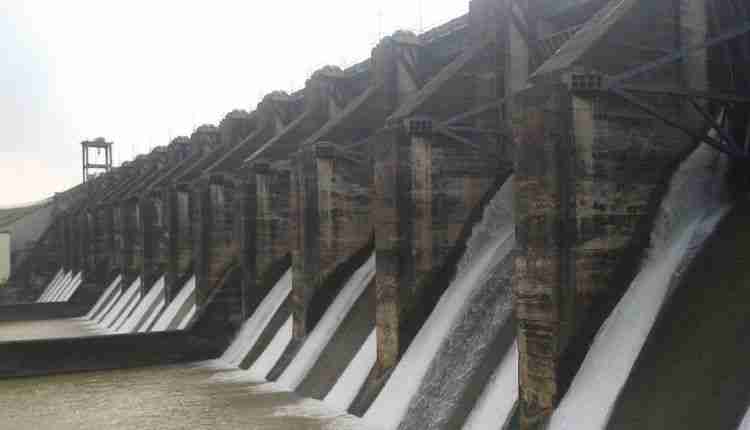 7. Maithon Dam, Dhanbad
Maithon Dam a symbol of great pride for India, the dam is one of the top ten tallest dams in India. It's also the first of a kind dam in South East Asia due to the underground power station. The underground power station was designed especially for flood control of Barakar River, Dhanbad. It's known as the biggest reservoir in Damodar Valley with an area of 65 square kilometers.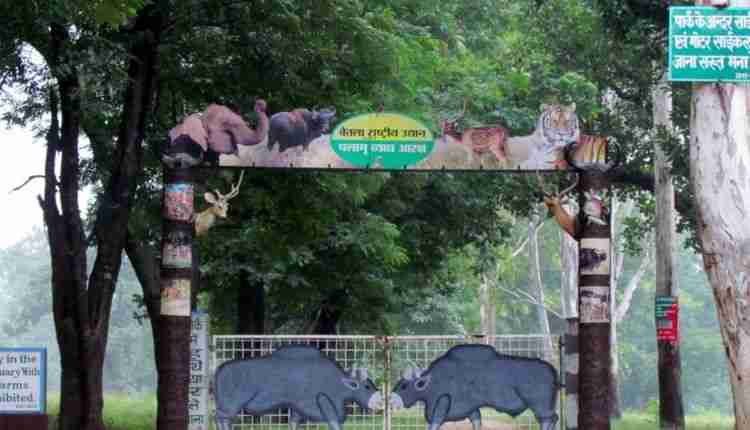 8. Betla National Park, Latehar
It is home to a wide variety of wildlife. The protected area of this National Park has the honor of becoming one of the first wildlife parks to become a Tiger Reserve under Project Tiger. Initially, it comprised of 1,026 kilometer square of the Palamu Tiger Reserve until a 226-kilometer square and 63-kilometer square of the Mahuadar Wolf Sanctuary was added. Flora include Sal and Bamboo along with a number of medicinal parks. Fauna includes Elephants, Sloth Bear, Panther, Wolf, Jackal Hyena, Guar, Chital, Langur, Rhesus Monkey, Mouse Deer, Sambhar Deer, Four Horned Antelopes, Nilgai, Kakar, Small Indian Civets, Ant Eating Pangolin, Porcupine, Mongoose, Hornbill, Peafowl, Red Jungle Fowl, Black Partridge, White Necked Stork, Black Ibis, Swamp Gray, Quail, Pied Hornbill, Wagtail, Harial, Dove, Drongo, Crested Serpent Eagle, Forest Owlet, Papeeh, Whistling, Cotton Teal, Knob Billed Duck, Snipe and Geese. Another point of interest includes Waterfalls, Hot springs and Two Historical Forts.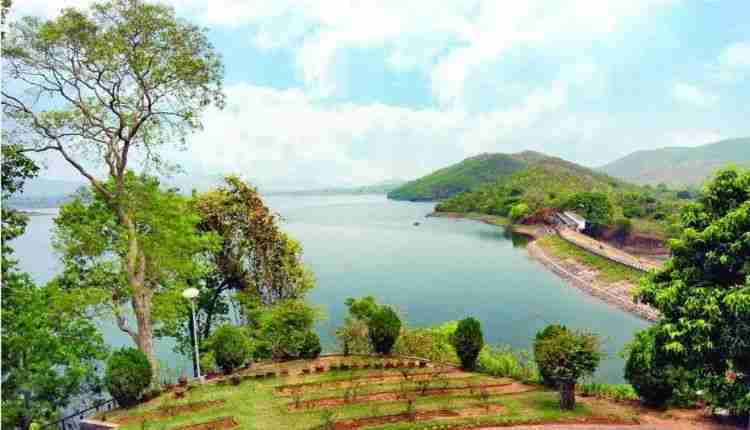 9. Dalma Wildlife Sanctuary, Jamshedpur
Dalma Wildlife Sanctuary located 10 kilometers from Jamshedpur, it is the notable Wildlife Sanctuary and contains a huge population of Indian Elephants. The main tourist attraction includes Hanuman Temple, Shiv Temple, Pindrabera FRH, Majhbandhi, Bamboo Hut, Natural Interpretation Center, Deer Enclosure and Elephant Rescue Center. The sanctuary allows tourist to view animals in their natural habitat. Despite the extravagance of the place, unfortunately, due to Naxalite, tourist visit has dropped to a considerable extent. Fauna include Elephants, Barking Deer, Sloth Beer and Porcupines.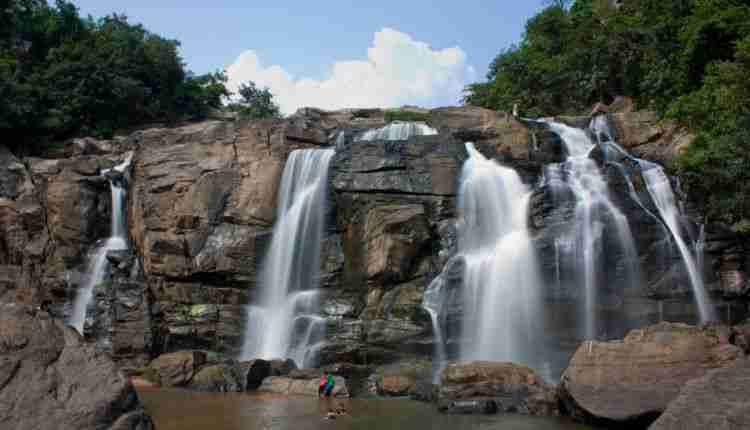 10. Dassam Falls or Dassam Ghagh
Dassam Falls is popular for being one of the finest waterfalls in North East India. It is situated near Taimara Village by the Tata-Ranchi highway road. Kanchi River falls from a height of one forty-four feet to for Dassam Falls. The scene is unnerving, gentle and melancholy, giving peace to eyes, heart and ears.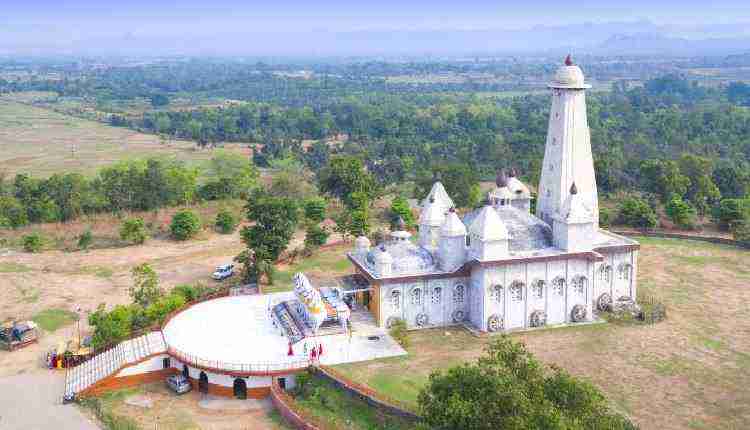 11. Sun Temple, Ranchi
Sun Temple constructed by Sanskrit Vihar under Shri Ram Maroo. The temple is an exquisitely beautiful, both architectures wise and surrounding wise. It's situated near the Bundu stand on Tata-Ranchi Highway. One can guess how much time has been spent on the temple by seeing the surroundings. Peaceful and quiet, away from the hunky dory of city, ideally in the womb of nature. The journey to give the visitor a serene feeling.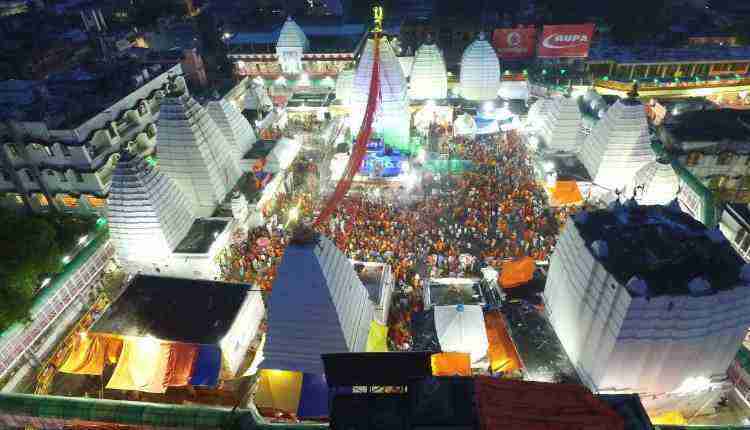 12. Deoghar
Deoghar is famous for temples. Few of the spiritualistic places include:
Baba Baidynath
Satsanga Ashram
Basukinath
Shiv Ganga
Harila Jori
Kundeshwar
Rikhia Yogashram
Hathi Pahar
Nandan Pahar
Kathikund
Ajgaibinath
Even if you are not into temples, you still will have something to visit in Deoghar.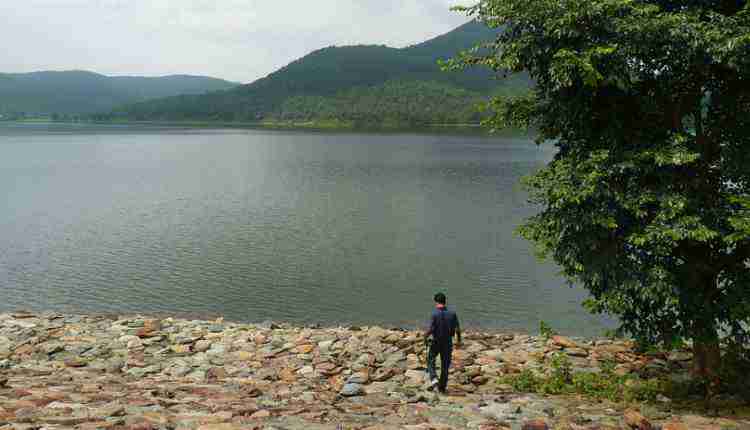 13. Galudih, Ghatshila
It is situated in Purbi Singhubhum (East Singhbum) by the banks of Subarnarekha River. Galudih is famous for Burudi Damn, an artificial man-made dam. Bengal author, Bibhutibhusan Bandopadhya's house is located here in Gourikunj. As for tourist attraction, there's Burudi Lake, Phuldungri Hills, Dharagiri Falls, Gourikunj and Rankin I Mandir.