"It's such a good weather here. I miss you." "I wish I could celebrate this moment with you." These are the lines that strike somewhere connecting us with the so called 'Long distance Relationship'. From missing each other to having big fights, doubting each other to loving, endlessly, all are the moments you preserve in a long distance relationship. Maybe the two people are staying apart, yet the distance creates a handful of sweet and sour memories that at some point of time your kids are going to hear as exciting stories. Here are things you usually experience while being in a Long distance relationship
1. Lack of Time
It mostly happens when the couple is not able to give them to each other, largely because of the conflicting schedule. It generally takes place when both the people are living in different countries. The time varies, the work schedule makes it difficult for the couple to connect. Hardly the couple find time for each other and gradually this seems to be a major reason of getting ditched. 'You never have time for me' is the common statement given by either of the two.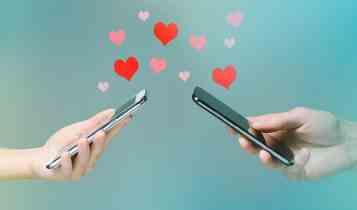 2. Lack of Trust
Even though you know there's nothing wrong with the other side, but the long distance compels you to be suspicious. Often it ends up breaking trust or taking on the verge of losing trust, but ultimately the endless love will cure all the pain. People end up saying harsh realities, bitter words, but till they realize it gets late. So never trust the distance, but trust your partner truly.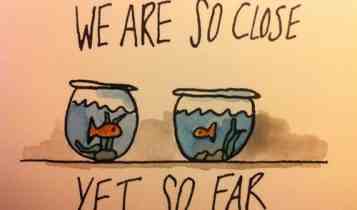 3. The "missing" part
There are times you feel like the one special to you should pamper you. You need the romantic cuddling. There are also moments when you feel low, lonely and you need a hand to hold, a shoulder to rest upon. Worst part of long distance relationship is when you miss your partner so badly that you cannot resist being with him/her. But there comes the bundle of memories that you open up seeing one by one and keep cherishing, thereby cheering up your mood.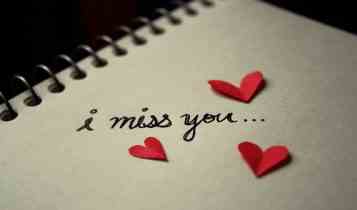 Meeting after a long time           
A month or a year's gap feels like a decade or a century. The excitement of meeting after a long time can be expressed well by the person in a long distance relationship. The butterflies in the stomach are felt on the previous night of the meeting. There are sleepless nights spent in the pain of not happening to meet for a long time. Often stress and frustration catch you up restricting you to do things you want to and allowing you to do things that are not suitable. But that meet after a long gap is really worth remembering.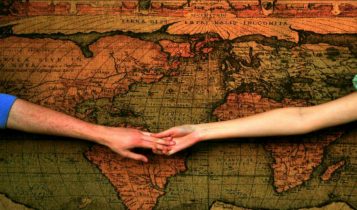 Although the 'distance' is the only devil responsible for all the mishaps and also the reason of sadness, yet it also teaches several lessons, makes aware of different experiences and enables the person to be strong. The distance creates the 'missing moments' full of tears and the meeting moments extremely special, making this precious relationship. You often end up fighting on small issues, not being in touch for several days, being overprotective as well as insecure, but the powerful element called 'love' heals up everything. It's the mighty factor that turns up every fight into smiles and every misunderstanding into promises. This is a relationship where you have different taste mixed up together being served in a single dish. So always go on with: "Make love, spread love and get love."