Star power has been present in the Hindi film industry, popularly known as Bollywood, since the 1960s. In India, superstars are worshipped like gods. People are eager to get a glimpse of them on the streets, at events, or in theatres. Some of the biggest superstars in India of all time are Dilip Kumar, Raj Kapoor, Dev Anand, Amitabh Bachchan, Dharmendra, Shashi Kapoor, Rishi Kapoor, Shah Rukh Khan, Salman Khan, Aamir Khan, and Akshay Kumar, among others. Recent stars currently ruling Bollywood are Ranbir Kapoor, Ranveer Singh, Hritik Roshan, Kartik Aaryan, Ayushman Khurana, and Rajkumar Rao, among others.
The stars had been the major attraction of Hindi movies for years. Scripts were written keeping them in mind and producers relied on them to pull in the crowds and deliver box-office success. Having big names in the cast may not fetch the movie critical acclaim but it can surely fetch them good box-office numbers. This had been the rule of the movie business for a long time. However, the pandemic has changed everything. Just like every other industry, the movie industry is also affected by the pandemic.
The post-pandemic era can be called the era of the Bollywood crisis. In the year 2022, several big-budget movies with popular stars in their casts failed to do well at the box office. Some of the recent Bollywood flops are Laal Singh Chaddha, starring Aamir Khan and Kareena Kapoor; Shamshera, starring Ranbir Kapoor and Samrat Prithviraj Chauhan; and Raksha Bandhan, starring Akshay Kumar. These were the movies that were expected to become blockbusters. But instead, they turned out to be big flops.
So what happened to Bollywood? Why is Bollywood failing? Is it the content of the movie that did not excite the audience or are they no more excited to go to theatres to watch movies? Do they prefer watching movies on OTT to multiplexes? Are movie theatres dying? This article is going to answer these questions and discuss the various issues that Bollywood is facing.
The role of stardom in Hindi movies
Stardom has been ruling the Indian film industry for generations. not only in Hindi films, but also in regional language films. People went to theatres to watch their favourite stars work their magic on big screens.
Earlier, films mainly revolved around the characters of the stars. Romance, action, and character-driven cinema were the most popular among the masses. The heroes were presented in a larger-than-life picture on the big screen. The producers did not work that hard on scripts. The stars were expected to carry the entire film on their shoulders.
Stardom has a lot to do with the personality of the star, their personal life, and the kind of movies they choose to do. If the movie and its characters are liked by the audience, it creates stars overnight. However, it was one thing to become a star and another to retain it.
If some of the star's films fail to perform well at the box office, the actor's star power begins to wane. A massive blockbuster would be required for the star to regain his fame. Apart from the success of his movies, the number of public appearances and press coverage also determines the fate of a star.
The media plays a key role in making a star. The media is the medium through which the stars reach out to the public and convey their message. If a star is out of the public eye for a long time, the audience tends to forget about them. As a result, it is critical for celebrities to remain in the public eye at all times.
How has the pandemic changed the movie landscape?
The COvID-19 pandemic has affected every industry, some in a positive way and some in a negative way. And it has hugely affected the movie industry in a negative way. Multiplexes and cinema halls were forced to shut down due to the lockdown, and people were forced to stay at home. Movie production was also at a halt since outdoor shoots were cancelled. The release of some big-budget films had to be postponed.
During the pandemic and also afterward, many producers, distributors, and exhibitors suffered huge losses. It is estimated that the losses faced by Indian film distributors will be around Rs 120 billion in 2020 and 2021. Apart from the producers, distributors, and exhibitors, several other people who worked in the entertainment industry were also affected. This included make-up artists, film technicians, editors, cinematographers, directors, choreographers, stuntmen, actors, junior artists, and backup dancers who were jobless.
People's lives have also been altered as a result of the pandemic. Just like the new trend of working from home, OTT and online streaming platforms gained popularity and grew like never before. Film distributors worldwide were unable to distribute films in theatres. But to still earn some profit, they started selling the movies to streaming services.
Hence, OTT (over the top) platforms like Netflix, Amazon Prime, Hotstar, Voot, etc. saw a huge increase in the number of subscribers and viewers. Due to the availability of smartphones and a high-speed internet connection, streaming platforms were easily accessible to the Indian audience. There are over 45 OTT platforms in India that became the major source of entertainment for the young generation during the lockdown. On these platforms, there is no shortage of content to consume. The people were exposed to different types of movies from around the globe on OTT.
What happened to Bollywood after the pandemic?
Once the lockdowns were lifted and situations started becoming normal, cinema halls opened and movies started reappearing on big screens. However, the enthusiasm of cinema lovers and their knack for watching movies on big screens were missing, especially in the case of Hindi movies.
The movie halls were not as crowded as they used to be before. This year, many big-budget Hindi movies featuring big stars were released on big screens, but only a handful of them were successful. In fact, Bollywood flops outnumbered Bollywood hits in 2022. This became a major concern for Indian producers.
We are coming to the end of this year, and there are very few Bollywood hits in 2022. Some Hindi movies that performed well at the box office are "The Kashmir Files," "Bhool Bhulaiya 2," "Brahmastra: Part One," and "Gangubai Kathiabadi." However, many Hindi-dubbed films in South Indian languages such as Tamil, Telugu, Kannada, Malayalam, and others have done well at the box office. The two biggest examples are the pan-India blockbusters "RRR" and "K.G.F. Chapter 2." Hindi-dubbed Hollywood movies such as "Black Panther 2" and "Black Adam" also did well.
Bollywood flops of 2022
A lot of Hindi movies that were expected to do well at the box office turned out to be disasters, in spite of having a high budget, the backing of big studios, a famous star cast, and interesting and unique content. This left the producers needing clarification about what type of content the audience would resonate with.
Some of the big-budget and highly anticipated movies with big stars that failed this year include "83" and "Jayeshbhai Jordaar" starring Ranveer Singh, "Raksha Bandhan" and "Samrat Prithviraj" starring Akshay Kumar, "Laal Singh Chaddha" starring Aamir Khan, "Jersey" starring Shahid Kapoor, "Anek" starring Ayushmann Khurrana.
Why is Bollywood failing in the post-pandemic era?
The audience had been exposed to diverse and quality content on OTT platforms.
During the pandemic, audiences were hooked on OTT, where they consumed different genres of content from across the globe. The advantage of OTT is that the dubbed version of regional and foreign movies was available with subtitles, which increased the reach of regional movies and made foreign movies accessible to Indian audiences who could not understand their language. Moreover, through OTT, people could enjoy watching movies from the comfort of their homes anytime and anywhere.
OTT provides people with a variety of content to choose from. Most of the OTT platforms come up with good-quality original content that is exclusively available on their platform, which people enjoy watching. In fact, many Indian filmmakers preferred to release their films on OTT rather than in theaters.
OTT also provided a great opportunity for small-scale producers who could not afford big stars or spend much on movie promotions to make good content-driven movies and release them on OTT platforms where their content is exposed to a large subscriber base. As a result, people became used to content-driven movies during the pandemic. Hence, movies with poor content are not doing well these days, in spite of having a stellar cast.
People are bent on cost-cutting and are wary of where to spend money
Due to the pandemic, every country is in a state of economic crisis. Just like the movie industry, it was a tough time for every kind of business. A lot of people lost their jobs and are still living on a tight budget. Cost-cutting became a norm during this crisis. People became very cautious about where to spend money. They were more bent on spending on basic needs and cutting down costs on luxury items and entertainment. This can be one of the reasons why people are not spending to watch movies in theatres.
OTT has turned out to be a more cost-effective option as the monthly subscription cost of an OTT platform is more or less equal to the cost of a movie ticket in cinema halls. Hence, people could watch a lot of movies at the same price on OTT whereas they could watch only one movie at multiplexes at that price. Needless to say that price-conscious and budget-friendly people are preferring OTT to cinema halls.
Stiff competition from the South Indian film industry
South Indian moviemakers are making quite exciting, engaging, and entertaining movies that are liked by pan-India audiences. The Hindi dubbed versions of the Tamil movies "RRR" and "Pushpa: The Rise Part 1" and the Kannada action movie "K.G.F. Chapter 2" have done well at the box office. The Hindi version of K.G.F. Chapter 2 collected Rs 435 crore at the box office, whereas "RRR" collected Rs 265 crore and "Pushpa: The Rising Part" collected Rs 106 crore. Needless to say, Bollywood is struggling to compete with South Indian movies at the box office.
Boycott calls and social media campaigns against some Bollywood films
Another trend that is affecting Hindi movies is the boycott culture. Bollywood is subjected to a lot of flak related to nepotism, anti-nationalism, and anti-Hinduism. People are urged to boycott Bollywood movies through active social media campaigns using hashtags.
Social media is a powerful tool to spread propaganda due to its wide reach and penetration. Recent movies that have faced the urge to boycott are Laal Singh Chaddha, Liger, and Brahmastra. A boycott was called for Laal Singh Chaddha due to an earlier statement made by its lead actor, Aamir Khan, about India becoming intolerant and his plans to leave India. The Liger actor Vijay Devarakonda also received criticism for speaking against the boycott culture, and his movie was also subjected to a boycott. People asked to boycott Brahmastra because Ranbir Kapoor publicly revealed that he consumes beef. The family drama Raksha Bandhan also received a boycott because of Akshay Kumar's comment on Sanatan Dharm and writer Kanika Dhillon's anti-religious comments on the hijab ban, gau mutra, and lynching.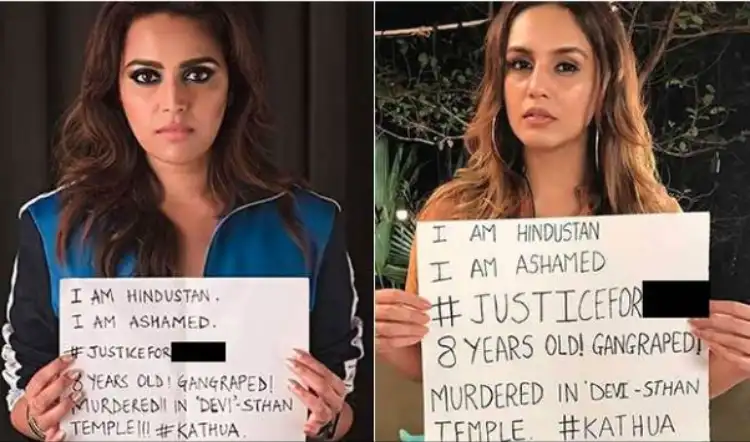 These days, movies are being linked to political and religious propaganda, which adversely affects the freedom of art and, in some way, their box office collection. Furthermore, these boycott trends are limiting actors' and filmmakers' freedom of expression. Their personal thoughts and opinions should not be held against their profession and craft.
The lack of original content and the trend of making remakes
Most of the movies released after the pandemic were either remakes or sequels. Producers made remakes of original movies in other languages, expecting that they would be liked by Hindi-speaking audiences. Some examples are "Laal Singh Chaddha," which is the remake of an English movie named "Forest Gumps," "Jersey," which is a remake of a Telugu movie of the same name, "Dobaaraa," a remake of a Spanish film called "Mirage," and "Hit: The First Case," a remake of a Telugu movie of the same name.
However, with the emergence of OTT, people could access all the original versions of those movies. It's possible that the audience has seen the original versions and isn't interested in seeing the remakes, or that the remakes aren't as good as the originals.
Another popular trend of the post-pandemic era is the making of sequels to hit movies. Some examples are "Aashiqui 3 post-pandemic era is the making of sequels to hit movies. Some examples are "Aashiqui 3," "Heropanti 2 is the making of sequels to hit movies. Some examples are "Aashiqui 3," "Heropanti 2," "Khuda Hafiz: Chapter 2s to hit movies. Some examples are "Aashiqui 3," "Heropanti 2," "Khuda Hafiz: Chapter 2," and "Ek Villain Returnsples are "Aashiqui 3," "Heropanti 2," "Khuda Hafiz: Chapter 2," and "Ek Villain Returns." All these sequels flopped at the box office. Either they could not live up to their superhit previous versions or the taste of the audience changed and they are no longer interested in the type of content they enjoyed before the pandemic.
To get the audiences back to the theatre, it is important for Bollywood filmmakers to come up with fresh, new, and original content. They should no longer rely on making remakes and sequels of earlier superhit movies. This formula will not work anymore.
How to resolve this Bollywood crisis?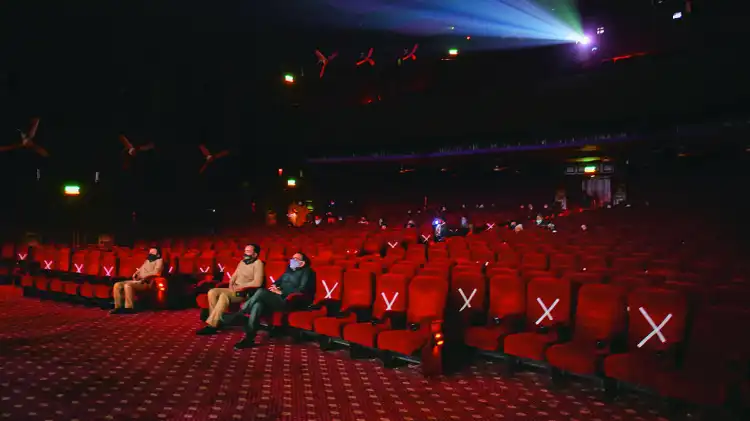 Producing larger-than-life movies
To bring the audience back to the theatres, the filmmakers should give them an out-of-the-box experience on the big screen that they could not have from the comfort of their homes. It's time that Bollywood follows in the footsteps of Hollywood and invests in VFX, special effects, and animation to make larger-than-life movies. They can make 3D and 4D movies to resume the movie business, as such movies cannot be enjoyed on television, laptops, or smartphones. Big screens can give the audience a real 3D experience.
Conducting pre-production surveys
To come out of the Bollywood crisis, it is important for the producers to understand what type of content the audience would enjoy watching. And the only way of doing this is by conducting pre-production surveys. A lot of brands conduct surveys to get an overview of people's choices, preferences, needs, and desires before coming up with new products. The same procedure should be followed in the Indian movie business as well. In this period, it has become very difficult to predict what type of movies the audience would enjoy watching, as we have seen Hindi movies with different genres and content fail at the box office this year. Hence, the best way to figure this out is by asking the audience themselves.
Releasing dubbed versions of Hindi movies
Just like regional movies are making Hindi versions and earning huge profits, Hindi movies can also release their movies in other regional languages. This would expand the market for Bollywood movies. People always enjoy watching movies in their regional languages. Hence, releasing dubbed versions of Hindi movies can increase their chances of success.