Maharashtra is the second most populous state and the third-largest state by area in India, also known as the financial capital of India and the backbone of the Indian stock market. Maharashtra is home to people of different religions from all across India and has a variety of tempting mouthwatering food originating from its roots or history.
In this article, we have listed the popular and famous food that originated in the state of Maharashtra of India, which includes both vegetarian as well as non-vegetarian cuisine and food.
The 10 mouthwatering Snacks from Maharashtra that you must try are:
1. Modak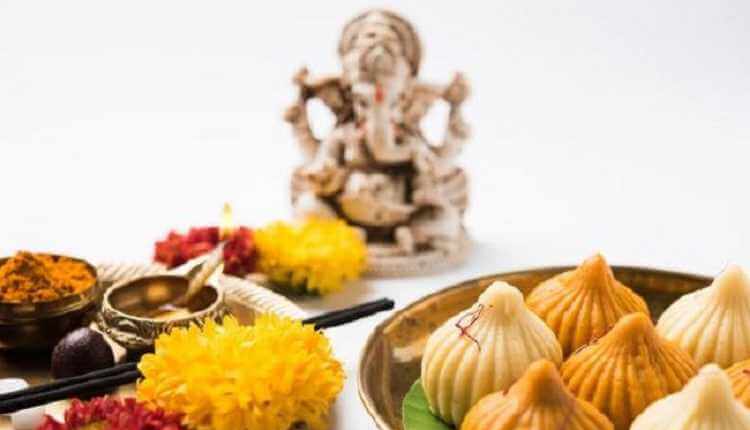 Modak is a very popular sweet in India, especially in Maharashtra, Goa, and in the regions of Konkan. As we know a lot of Marathis believe in lord Ganesha, Modak is offered during the Ganesh Puja. 21 Modakas are offered to Ganesha as Prasadam. Similar sweet like Modak is also seen in Japan locally called 'Kangidan.' There are three varieties of Modak, which include Ukadiche, fried, and Mawa Modak. The Ukadiche Modaks are the ones that are offered to Lord Ganesha. These are usually made of coconut and sugar or jaggery. They are cooked in a steamer. Fried Modak, as the name suggests, is fried and hence can last much longer as compared to Ukadiche Modak. The Mawa Modaks ate made of 'khoa' and can be made in different flavors.
2. Vada Pav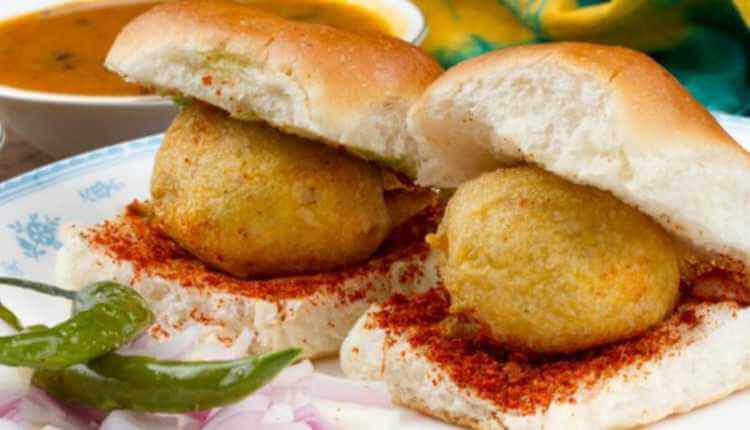 Vada Pav also knew as 'Vada Pao,' 'Wada Pao,' 'Wada Pav,' or 'Batata vada.' Today in many places across India, it is also known as 'Bombay Burger.' It is made by making a stuffed vada with potato and dipping it into gram flour and further deep-frying it. The 'Pao' or the bun is cut into half, and the vada is put into it. Usually, it is served with chutneys, onions, and fried green chilies. There are alternatives to this like 'Khidki vada pav' or 'Pav vada.' It started as street food for workers in Mumbai, and today it is even served in the best of hotels across India in the brand names of 'Mumbai Vada Pav' or 'Bombay Vada Pav.'
3. Puran Poli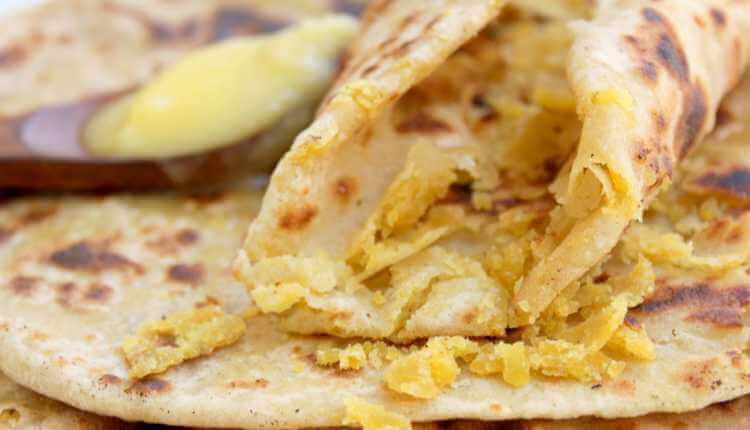 Puran Poli is a very famous Indian flatbread famous in Southern as well as western India. Different people in different regions across India have different names for this dish. It is made of Ghee, water, chana, wheat flour jaggery, cardamom powder, etc. People in different regions of India prepare it with some different ingredients as well. Some different names of Puran Puli include God Poli, Bakshalu, Bobattu, Vedmi, etc. Apart from Maharashtra, it is loved in states like Gujarat, Karnataka, Goa, Andhra Pradesh, Tamil Nadu, etc. Don't miss the Indian Food with GI Indication that can help your health and immunity in a variety of ways.
4. Pav Bhaji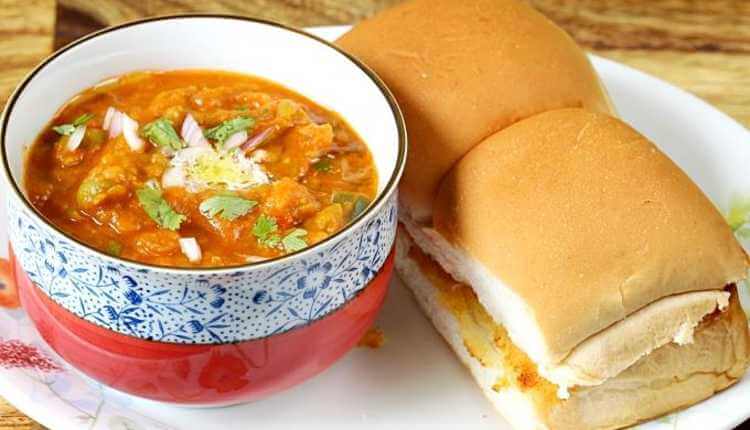 Now, the Pav Bhaji dish is widely consumed across India. Pav Bhaji is one of the dishes which can be consumed as a lunch. It is a delicious substitute for the regular 'roti sabzi' we eat. The bhaji here consists of a thick curry of vegetables served with buns. It first originated for the textile mill workers in Mumbai and today is served in the best of hotels in India. Most of the lower and middle-class parties prefer pau bhaji as a dish as it is liked by most and cheap as well as healthy. It has a huge number of varieties like Cheese, Paneer, fried, Butter, Jain, Kolhapuri, White, Khada, Mushroom pav bhaji, and many more.
5. Kanda Poha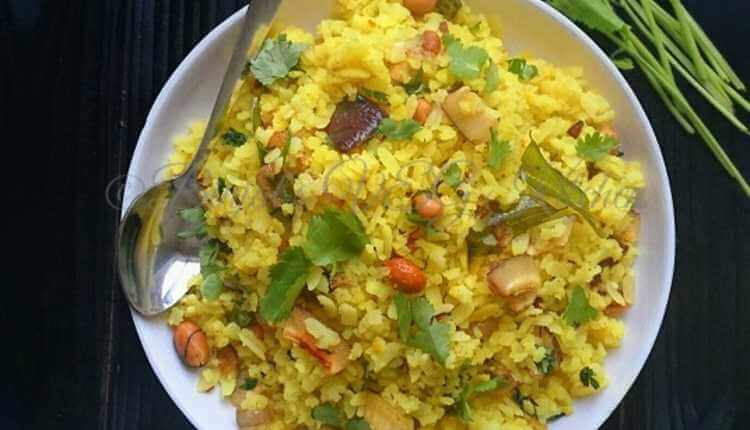 Kanda Poha is a special type of Poha, which is widely eaten as breakfast in India with onion. Very thin layers of the onion are added to the Poha to give it a little taste, which makes it delicious. Some people also prefer to add potatoes along with onions calling it 'Kanda batata Poha.'
6. Misal Pav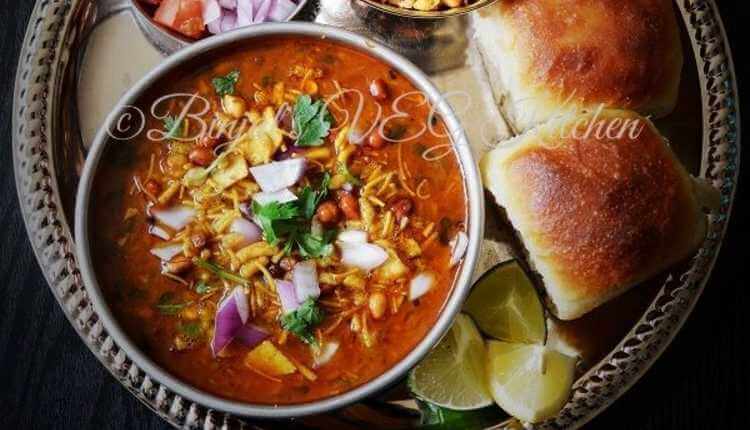 In missal pav, the missal is a spicy curry that is usually made up of moth beans and served with buns. Missle is further topped with Sev, Onions, Lemon, Coriander, etc. and served with buttermilk or papad as per the taste of the person. It is originally from Nashik, but in different regions, it is prepared in different ways with different ingredients and sometimes different names. It is sometimes served with Curd as well. It is a very spicy dish, especially the Nashik version.
7. Bombay duck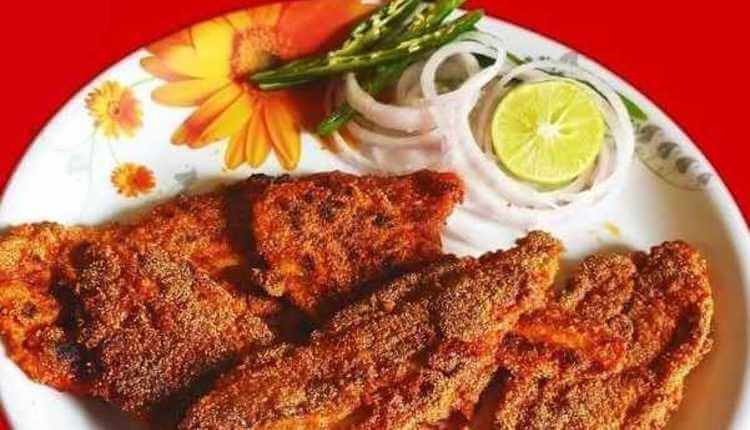 Bombay duck is also known as Bummalo, Bombil, Boomla, etc. It is a species of lizardfish. It is widely eaten at the seashores. It is loved amongst all the non-vegetarians of the state. It is sold internationally as well. There was a time when 13 tonnes of the Bombay Duck was eaten in the United Kingdom each year. Further, in 1996, contaminant sea products were exported by India by mistake. Later it was banned.
8. Chikki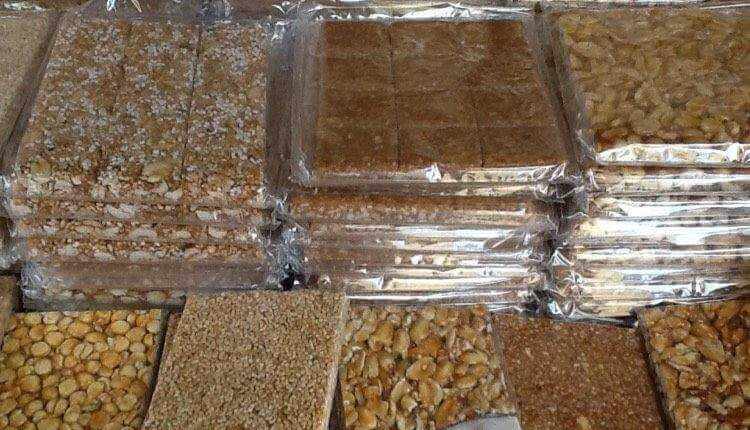 Very few people know this that Chikkis were first made in the 19th century by a guy named Maganlal Agrawal in the Lonavala hill station in Maharashtra near Mumbai. Chikkis of Lonavala is very famous, but very few know that it originated from there as well. It is a sweet made of 'Gud Dhani' and jaggery. Not only in India, but Chikkis are also consumed in Pakistan as well as Bangladesh. Today cashews, almonds, and some other ingredients are also used to make Chikkis. They are brittle and consumed as a sweet snack, usually available in the winter season. There are towns across India, of which Chikkis are famous, and the most famous one is Lonavala. It is known with the names' Gajak'. 'Kovilpatti' and many more.
9. Kothimbir Vadi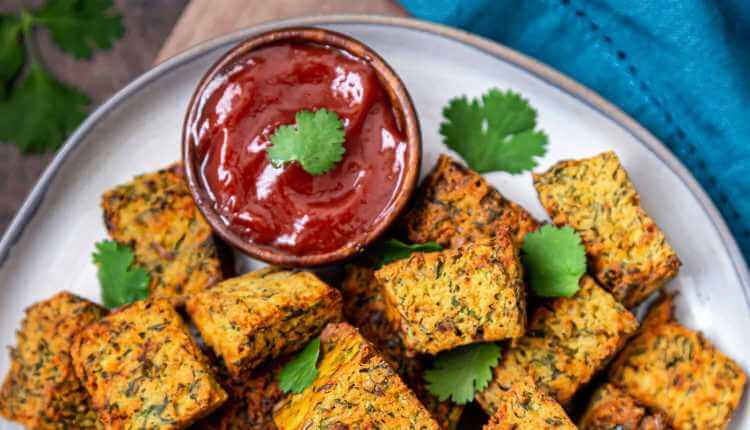 Kothimbir is a Marathi word for coriander. Kothimbir Vadi is made of Corriander and gram flour deep-fried. It is a delicious and crispy dish. It is healthy, as well. Some people add cashews to it, calling it 'Kaju Kothambir Wadi.'
10. Katachi Amti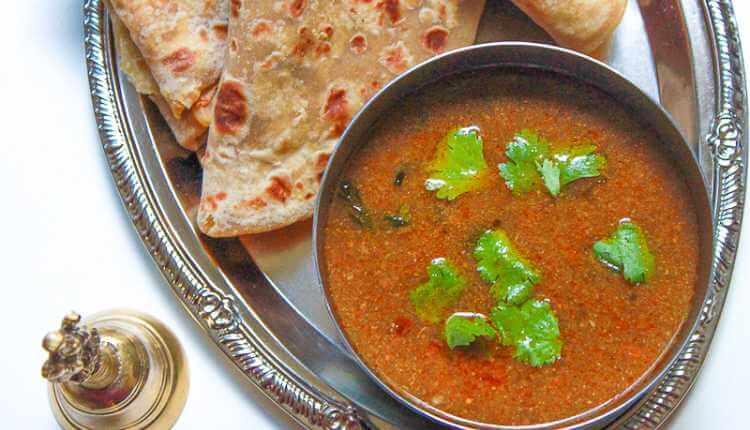 Katachi Amti is a vegan dish. It is a thin, tangy, spicy dal. Some people prefer to serve it with Puran Puli. It is very healthy, as well. People from different parts of the country, though, make Puran Puli at their homes, but not all are aware of Kataachi Amti, which goes best with it.
Almost all of these dishes are available in nearly every part of India. The North Indians usually consume some of them in breakfast, lunch as well as Dinner.