India and the whole world is fighting against the coronavirus pandemic, and most of the countries in the world have imposed a nationwide and statewide lockdown and curfew. Most of the people are respect decision taken by the government as per the W.H.O guidelines by remaining indoors and avoiding direct contact with others.
There is no vaccine or initial treatment to stop the coronavirus, yet its spread could be stopped by self-quarantining, isolating from others and avoiding social or religious gatherings. Where it is very challenging to stay indoors during the lockdown period and to cope with quarantine, a period of social isolation you have to keep yourself engaged and busy in some or other work which you can do from home without getting in touch with others. Also, don't forget to read the Dos and Don'ts to Safeguard Yourself from Coronavirus Infection.
The Covid-19 outbreak is by far the most dreadful disease which has spread with no cure whatsoever, this pandemic has affected people of almost of all walks of life and has forced the countries lockdown. This lockdown is proving to fatal not only in terms of human life but also the economic strain which it has caused is significant. IMF has officially announced that the year 2020 is in the economic recession. This outbreak has forced us to stay home, and amidst such a crisis, it is vital to be productive and not waste the time which has been given.
Lockdown does not mean that we shut down all the activities which do not require to go outdoors, and we can continue with our daily routine with some adjustments. Everyone has different definitions of being productive, for some people who have their office work to do, it is the work which makes their day productive. Due to the lockdown, universities and schools have also been shut which means that students have all-time in their hands and they have the opportunity to use the time with utmost efficiency and learn new skills, etc.
Though you can do plenty of things, this period is not meant to waste in unusual situations when you can utilise this time in doing the productive things and work during the lockdown period that we have covered in this article.
The 20 Productive things you can do during lockdown and homestay are:
1. Write Thank You Notes
Take the opportunity to brighten someone's day by writing a meaningful and personal thank you note. It is a way to distinguish yourself in our increasingly informal, digital world.
Thank you cards are an easy way to show your gratitude for something received. However, many times the occupations do not let us do it. But it is straightforward, and you can do it now! If you prefer to use our electronic devices, you can use one of several mobile applications.
Also, read the 20 Vegetables and fruits that can boost immunity to fight against Coronavirus.
2. Start Building a Habit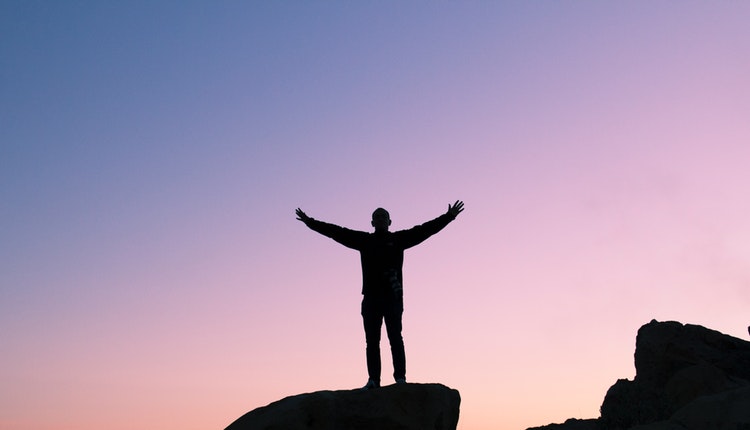 A proven scientific study says It takes 21-days to build a habit. But precisely how long does it take? This does not matter. Why not use the lockdown period to begin doing something thrilling you want or need and make it a habit?
If, for example, you want to start meditating every day or writing a diary before bed every night, take time during this lockdown period to start building habits and preparing for success.
Also, it is a very reasonable time for students who are preparing for any competitive exams, and you can use your full time to achieve this dream and touch the sky of success.
3. Find a Quiet Space to Let Your Mind Fly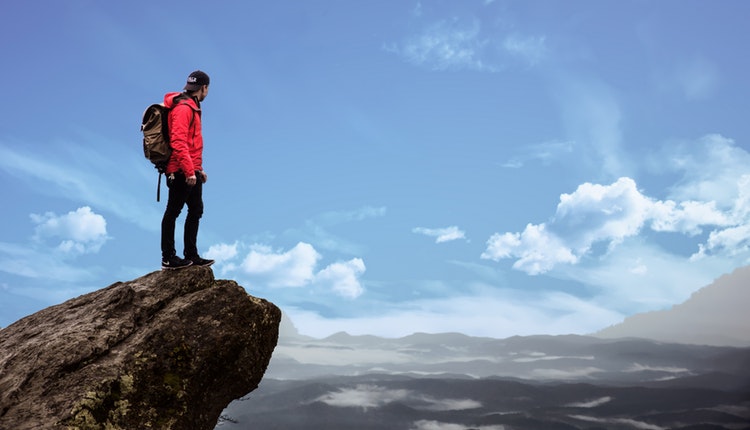 When we are immersed in our work routines, it can be difficult to separate ourselves from our immediate tasks and goals. But not moving away from this routine, although it will be for some moments, may mean losing the opportunity to see new possibilities and innovate.
Take time to get away from everyday life – even from your family and friends – to be alone and reflect. Daydreaming about your job, your family and friends can give you ideas of what you would like to do in the coming year.
4. Read and Study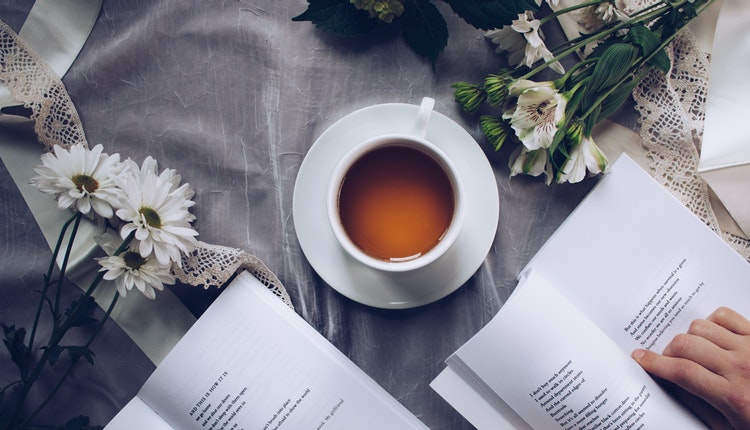 Taking advantage of spare time, reading is a great way to do something productive task at home. Take the opportunity to finish the novel that you have not finished or started a new reading. This will stimulate your brain and give you peace so you can relax and enjoy reading.
Reading can be an entertaining way to do something with free time at home, but learning something never hurts. Research on the internet about a specific issue, diseases, illnesses. Read a book about a subject you like and do some study assignments. Studying, taking advantage of free time at home is one of the most productive things you can do.
5. Develop Your Favorite Hobby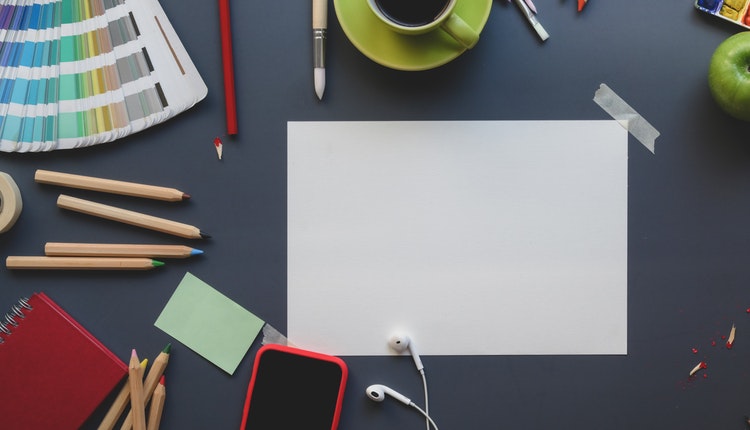 Craft, blog, cook or play an instrument. Everyone has something they enjoy doing … and if you spend time doing it, your hobby can bring you great benefits, even becoming your business.
Most of us from the academic background and geeky field like to research over a particular topic on the internet and also love to write articles. It is not something we do daily, but occasionally we can take time to learn or do some of this. Also, it is a very reliable time for most of us due to 21-days' lockdown, and now we can give full time to my hobby. It is something that most of us can that we can enjoy and relax by doing this stuff.
So put on your schedule a time to do something you enjoy, we assure you that you will feel yourself a happier person.
6. Have Physical Activity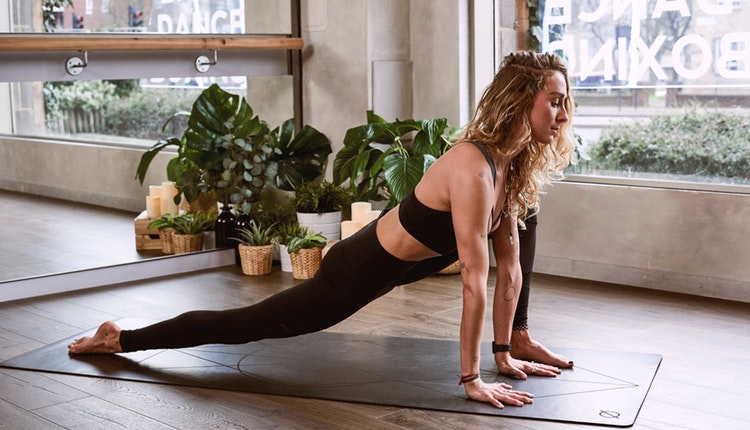 With so much work and things to do, we forget ourselves, and without realizing it, we become rusty.
For example, we work through the computer and therefore we have been sitting for a long time.
Well, it is an excellent time to take action to make a change. You may first learn how to be more active and gradually move to exercise.
Every day, starting from the morning, you may have a dedicated time to activate your body. This has been very beneficial since it makes us have more energy and consequently more desire to work.
It is not about being fitness, but being healthy.
As you know, you don't necessarily have to pay for a gym. You can practice your favourite exercises at home.
7. Have Time With Your Children
One of the groups most stricken by the coronavirus will be kids. Not being able to pass out of doors for a walk, visit the park, experience of the ride a bike or simply take a breath in the open air will affect them more than they ought to. For this reason, it is far essential that you commit more time to them for the reason that they are going to need it. You can also take advantage to teach them and correct the awful habits that he may have.
Don't forget to help them with their homework during these lockdown days and play with them whatever, enjoy a movie or do a craft together, for example.
8. Learn To Cook or Prepare New Dish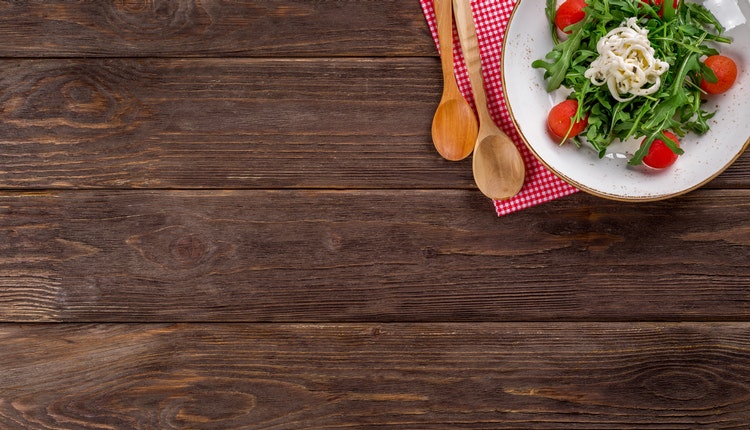 Unless you plan to order food for the next two weeks, this is the time to brush up on your cooking skills. Learn how to prepare Indian regional dishes with some easy-to-follow video recipes.
You can invite your children to prepare dinner or propose to make a distinctive and easy dessert like cookies or cupcakes. Cooking with children is not easy, but the key is to keep in mind that the activity is not a destination (ready food) but rather a process that, although sometimes chaotic, can be very entertaining. Children like to feel that they are a contribution and we assure you that they will be very proud of whatever they help to prepare.
Some recipes that may interest you:
Banana Bread
Watermelon Cake
Chocolate Cupcakes
Oatmeal Cookies
You may also love to try the Flavour of South India: Importance of curry plant and leaves in food.
9. DIY is The Most Productive Thing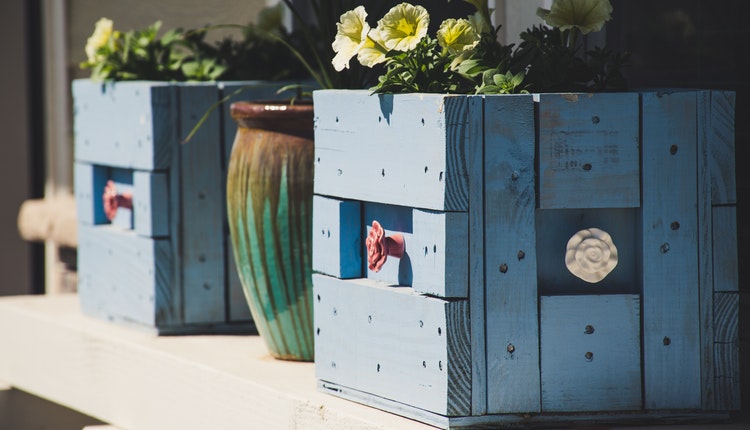 DIY is back in fashion. Making your clothes, restoring furniture, making homemade cakes and pies, growing your vegetables, giving away handicrafts and toys made by yourself or doing household repairs is a trend. The cooking, pastry, sewing, crafts, home cropping, scrapbooking, dolls and other crafts workshops add to the barrage of manuals circulating on the net related to repairs, decoration, crafts, gardening or plastic arts.
And a lot more thing DIY. You can rekindle your talent and make something that nobody has ever thought of. As we already mentioned in the heading, this is the best way to give wings to your dreams and keep yourself busy.
10. Earn From Home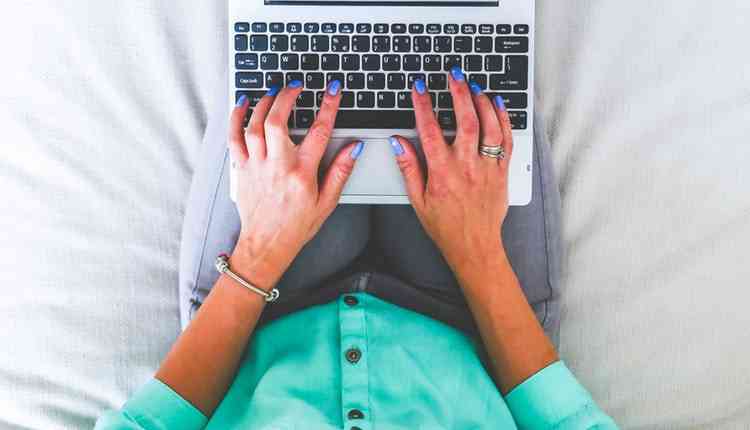 Now that you are at home and you have much more time to dedicate yourself to other things, it is still an excellent time to start another activity that can bring you some extra money so that you can better make ends meet. Open a blog and monetize it, teach online, invest in the stock market, write quality articles or open a YouTube channel. The options are immense, even some of these tasks, you can do them from your mobile in exchange for extra money.
11. Meditate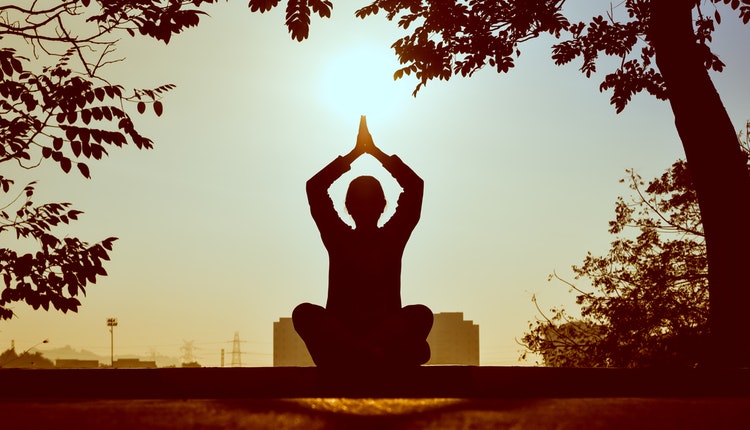 Meditation is a thousand-year-old practice that has been experiencing great popularity in the West in the last decade because it has many benefits for mental and emotional well-being, and it is handy in these times.
In recent years, research on this practice has shown that meditation is effective in improving people's mental health. What are these benefits? What is the use of meditating? Meditation benefits us for different reasons:
Mitigates the effects of stress
Positively affects the immune system
Improves attention span and concentration
It is useful to empathize with others
Increased pain tolerance
Improves memory and cognitive functions
Enhances the appearance of positive thoughts
Put your prejudices aside and dare with meditation that has a thousand and one benefits.
12. Dedicate This Time To Your Development
We have mentioned it up to a point, but we do it because we must give time to our development.
Utilize the time to study and learn new things. Reading, audiobooks, watching educational programs, or attending conferences. There are many more ways to learn new things, and your job is to find what you need, and then put it into practice.
All life is learning, but it depends on what type of learning you want and the impact you will make in your life and the lives of others.
You can have three important areas to develop: spiritual, personal or family, and financial. Based on these areas, you can regularly ask yourself:
Where else can you can improve? Where are you failing? This has helped most of to give up bad habits, have a simpler life and to stay away from things and people that you liked, but that hurt you.
So, spend as much time as you can to:
have better relationships with your loved ones,
develop your hobbies,
being a more active person,
finish what you've abandoned, and
learn, never to stop on one topic.
If you lack the motivation to take action, find other people who have. You can take benefits from youtube to watch motivational videos.
If there's any place of your life in which you would like to improve, then commit time to it, and we are sure that soon you will turn into the best version of yourself.
13. Go zen and meditate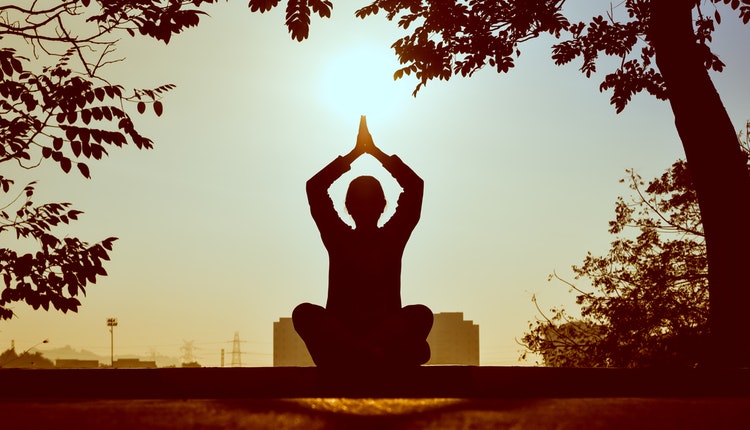 While there are so many efforts to keep people calm to avoid mayhem, chaos is inevitable at such times. Meditation can be used to prevent panicking and keep you quiet. Meditation helps people in concentration, and it is a healthy way of living. In this age, when time is an essential factor, and one can never have enough time, one can easily use the lockdown to get their heads straight and meditate.
14. Learn new skills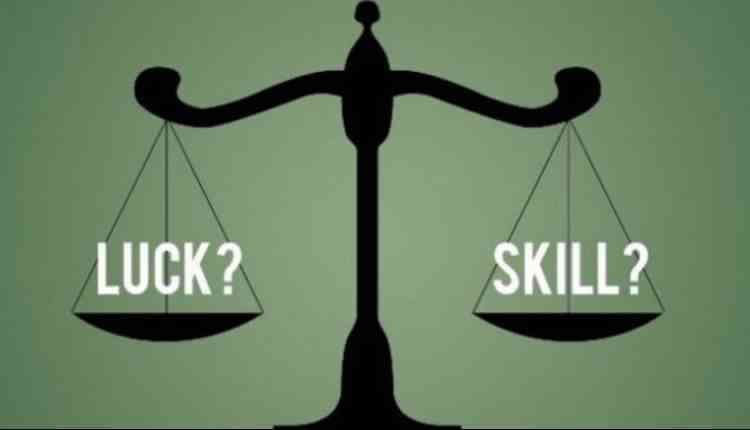 Summertime for kids is about learning new things, be it art and craft or the art of singing and dancing. The internet age has brought everyone close and brought everything to you without any problem. One can make use of online videos to learn dancing and do art and crafts, and this will keep your mind off from the frenzy and help you be productive.
15. Start something new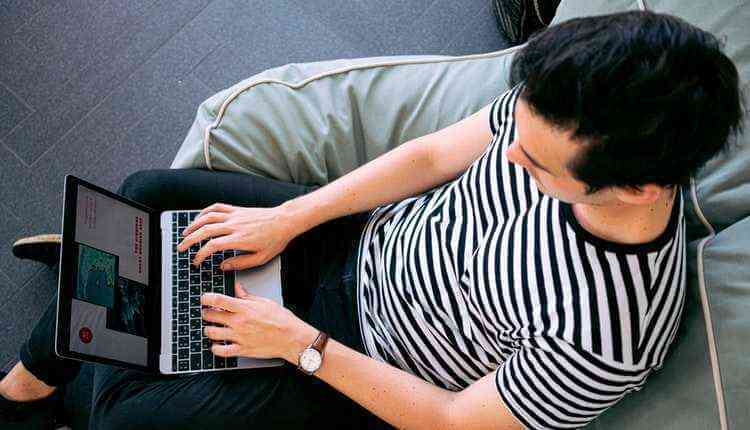 This seems like a big window for those who have the gift of penmanship and again due to lack of time and focus could not pursue the passion. One can start their blog or website with the help of a meagre amount and with the lockdown one can concentrate and put the thoughts on paper. This could also be a pleasant diversion from the panic and hysteria.
16. Declutter your home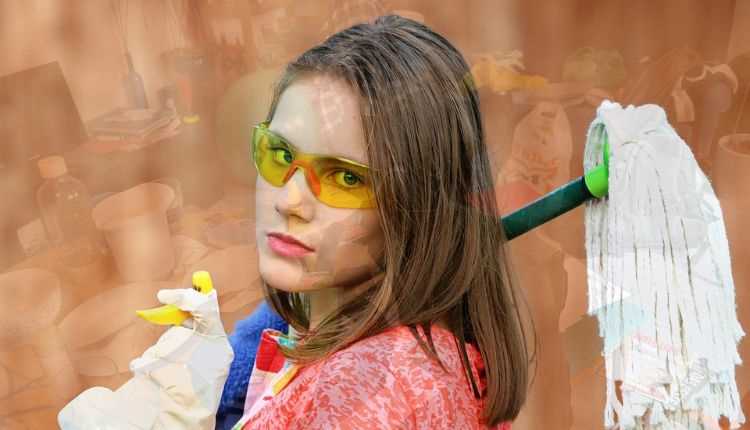 With our busy lives and laziness, we do not pay attention to the fact that our homes are full of stuff which we might or might not need. With the advent of the internet and the comfort of shopping at home, we sometimes buy the things that are useless and end up having a lot of useless stuff part from the money that has been wasted. So one can use this time to declutter your home and mark the things which you no longer require, and you can also sell it later, so the money is not wasted.
17. Learn a new language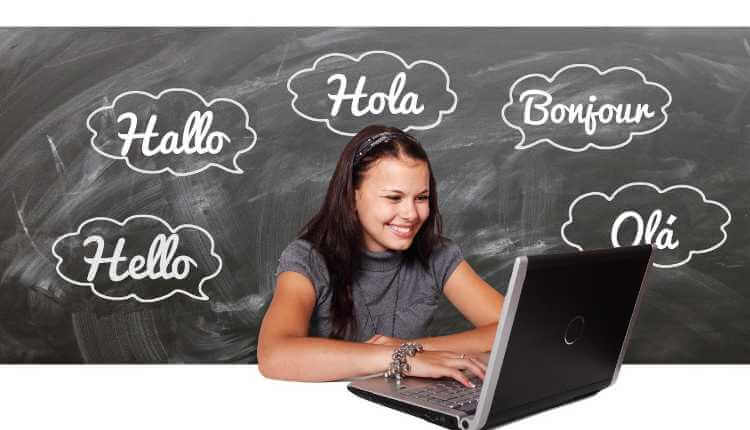 Learning a new language has been a fantasy of mine since childhood. I never had the time and patience to sit down and take up a course, mostly because I have been busy with my studies and everything, but one good thing that this lockdown has done is to give me unlimited time to spend on anything I want. Learning a new language is not as easy as it seems but not as hard as people say. It takes up little patience and some concentration. You can make use of various online websites that offer courses for free. They have small tasks and activities which give you tiny doses, and it is straightforward to manage it with the other activities.
18. Gardening
When it comes to bliss and happiness, nothing can top the satisfaction that you get when you have your garden. Gardening is an acquired taste very much like wine, and if you have a green thumb, then this is the time when you can prepare your garden for spring and pamper your plants. Since you cannot buy new plants from the market, you can tend to your old plants and give them the care that you wanted to but could not.
19. Follow a healthy routine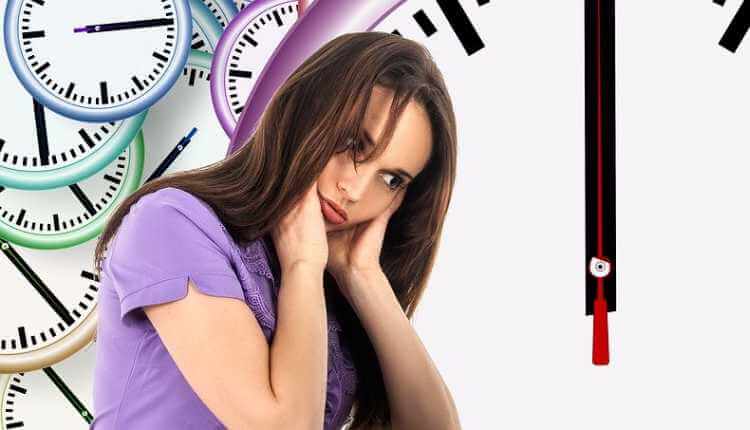 Because of lockdown, all of the employees have been directed by their companies or organizations to work from home. With the work from home, the schedule becomes very loose, and the people have the liberty to make changes to their plan quickly. We can notice that many people find it comfortable, and this has made their plan go haywire. Even if we have the liberty to design our strategy now, it does not mean that we become lazy and do not follow a tight routine.
One way to manage our time and routine is to prepare a schedule and follow it strictly this way, and it will be easier to keep track of the activities and the time. Such manner will ensure that time is not wasted and you get to use the rest of the time for family or other recreational purposes.
20. Talk To Friends And Family About What You Do At Work
During lockdown and homestay don't mean forgetting about work altogether. There are many ways to relax and discuss with your loved ones what you do in your daily life. Work is an essential part of our lives and also where we spend the vast majority of our time. For this reason, integrating your family and friends in the details and the impact of your work can be a bonding exercise.
If your friends and family are not familiar with what you do, now is a good time to tell them. Share with them why you like (or don't like) your work and what your ideas and plans for the future. Perhaps new ideas will emerge from these conversations. Remember that these people are not always in your day to day and seeing hearing different points of view could also be interesting.
Not everything is negative in quarantine. And if there is something we have learned after many difficult and stressful situations, it is that it is better to take positive things out of adverse circumstances.
Aniket Chaudhary and Sakshi Garg have jointly contributed this article.