Himachal is one of the states of India, which is known for its beauty, tradition, culture, and many more. Popularly it is also known by the name of "Devbhumi" or "Land of Gods".
The society is here is a unique blend of tribal and non-tribal, semi-tribal, semi-civilized and civilized, backward and modernized culture and the identity of hills and plain culture.
Staple food – Wheat, rice, maize, barley and pulses
Spoken Languages – Hindi and Pahari
Himachal is bordered by the union territory of Jammu and Kashmir on the north, Punjab on the west, Haryana on the southwest, Uttarakhand on the southeast, Tibet on the east, Uttar Pradesh on the southernmost point. Most of the state lies on the foothill of the Dhauladhar Range. It's also said to be the fruit bowl of the country.
State Symbols: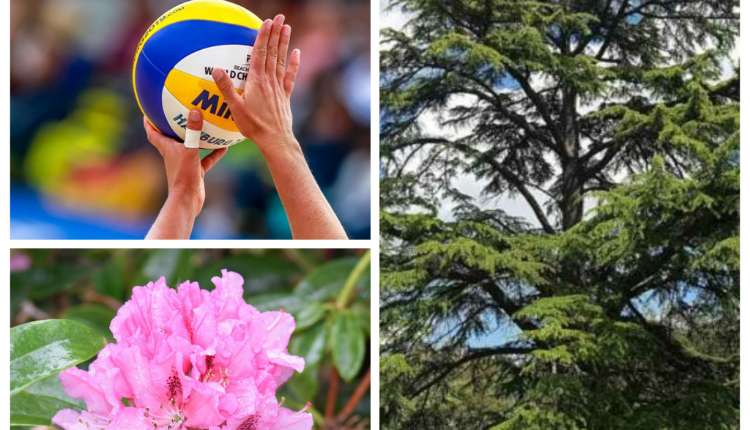 State Animal – Snow leopard
State Bird – Western tragopan
State Flower – Pink rhododendron
State tree – Deodar cedar
Pink rhododendron Snow leopard
History:
Earlier, it's a part of Punjab. After Independence, the chief commissioner province of Himachal Pradesh was organized on 15 April 1948 due to the integration of 28 princely states.
Himachal becomes the 18th state of India on 26 Jan 1950 with the implementation of the Constitution of India.
Like other states, tradition and culture also reflect their culture through music and dance and food.
Every district of this state has its unique form of dance like Losar, Shona are the dance form of Kinnaur district. Shunto is the dance form of Lahul and Spiti, Jhamakra is the dance form of Kangra and Kharait, Ujagjama and Chadhgebrikar are the dance of Kullu.
Traditional Food: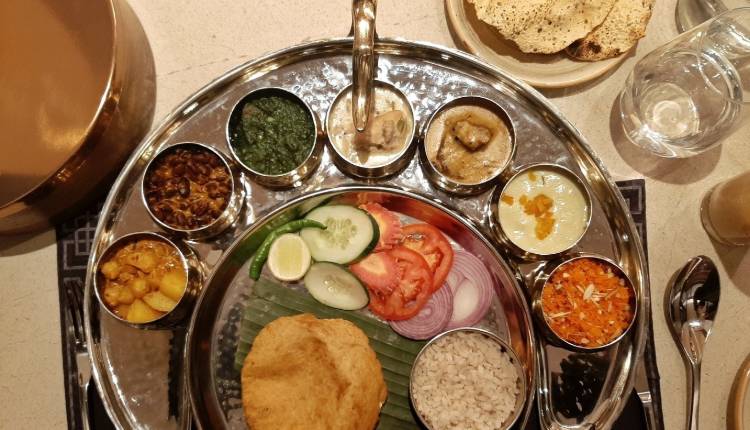 Unlike other states in India, Himachal Pardesh have its own traditional food which includes a variety of food like:
Dhaam
Siddu
Babru
Kullu Trout
Chha Ghost
Bhey
Chana Madra
Tudkiya Bhath
Aktori
Tibetan Thukpa Meetha
Handicraft: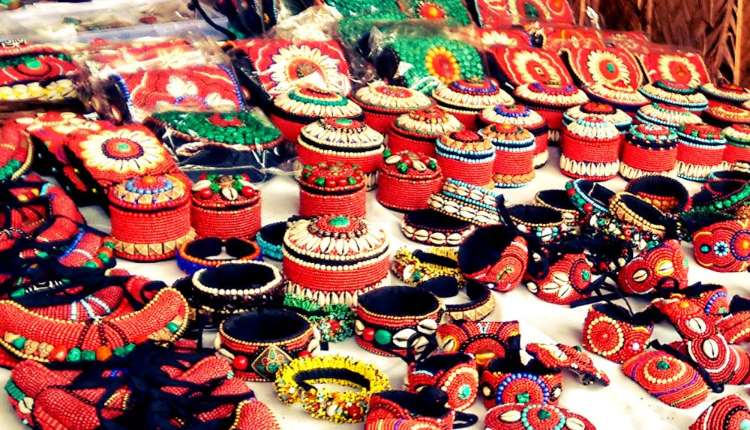 Himachal is famous for its handicraft also. Some famous handicrafts are wood craving, rugs and carpet, embroidery, leatherwork, metal craft and stone craft, Kullu shawl, Chamba Rumal, miniature paintings, Pullas etc.
Also, Read – Top 10 Most Adventures cities and Places in India to explore and visit
Art forms: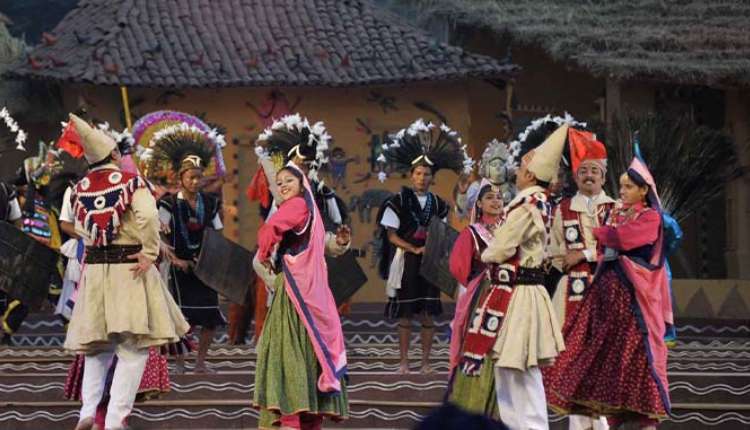 The ancient art of the state is divided into 3 groups:
Kasha Art
Indo Aryan
Indo Tibetan
1. Kasha art
Kasha art is the ancient art form of temple architecture. The basic material of the kasha style is wood. Here we can see 4 distinct styles of temple architecture:

The pent roof and verandah
Pyramid-shaped structure
Pagoda style with layers of wooden roof one on top of others
Satluj valley

Pent roof style– It is the most common, most ancient one—Example Shakti Devi Temple in Chamba and Lakshana Devi Temple in Chamba.
Pyramid Style- This type of architecture is found in the Jubbal valley. Example Shiva temple in Shimla and Mata Hateshwari Temple.
Pagoda Style- Found in the upper Satluj valley, and this style is adopted from Nepal. For example, Prashar temple in Mandi Hadimba temple in Manali.
Satluj Valley Style- It is a blend of pent roof and pagoda style. These include styles like Dhaneswari Devi Temple in Kullu.
2. Indo Aryan
Indo Aryan art is matured during the Guptas and flourished in Indo- Gangetic belt; this art exists in the form of painting, sculptures etc.
3. Indo Tibetan Art
Indo Tibetan Art mainly flourishes in Lahul and Spiti, Kinnaur and the Trans –Himalayan region of Himachal.
Fair and Festival: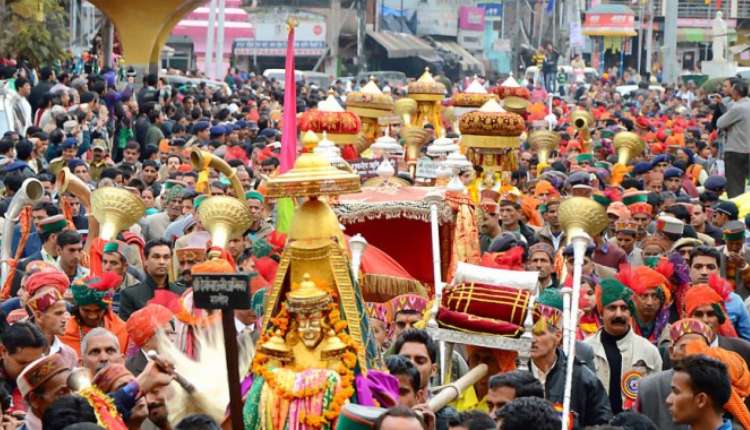 Fair and festival are the culture and heritage of humankind. They are the symbol of joy and happiness. Himachal is a state of fairs and festival which represent their culture.
Kullu Dussehra – One of the amazing festivals of H. P. Celebrated at Dhalpur Maidan Kullu. It shows the lifestyle, dance and music of the people in this region.
Lavi fair – Celebrated in the month of October or November at Rampur Bushahr (Shimla). This fair is famous for trading.
Renuka fair – Celebrated in the month of November in the Sirmaur district. It starts ten days after Diwali. According to Legends, Parshuram, the youngest son of mother Renuka, visited his mother every year. This fair indicates the annual meeting of Parshuram and Renuka. Rural people of this region sell their products like walnuts, ginger etc.
Holi fair – This fair held in the month of March every year at Sujanpur (district Hamirpur). Artists perform various kind of dance form, folk dramas, songs.
Shivratri fair – It is held in the month of February on Shivratri. This festival is celebrated at district Mandi and continues for a week with great fun. People bring their Gods and Goddesses in their Raths.
Himachal Pradesh is well in richness with culture, gods and with its tradition. One should visit this state.