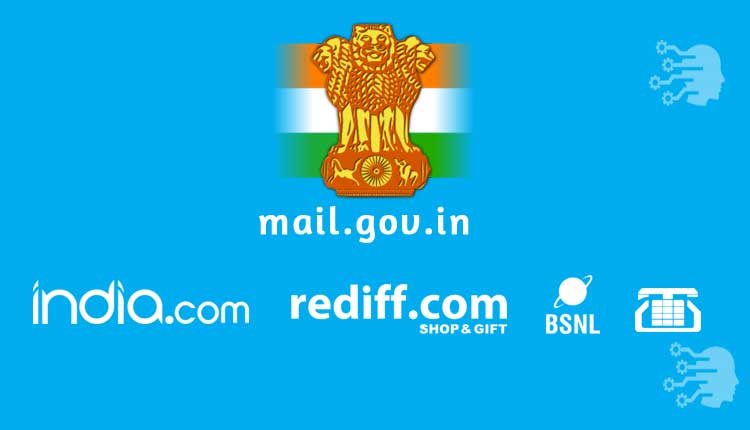 Best and Top Indian E-mail Service Providers (List)
In past few years E-mail industry has changed drastically. Be it shopping websites, business website, personal website, social networking website, etc. each and every website out there require an E-mail address in order to create an account or sign up on these websites. These companies, mainly use E-mail for authentication and verification purposes, though some has started using it for marketing purposes by sending newsletters and updates. E-mail address is the best means of communication mainly in the field of business, education and other sectors. When it comes to business, investment, education and research one of the most important question arises in our mind about the safety, that's how safe is our E-mail account with the mail provider that we are currently using. Well, no one or no company can assure you that your data is 100% safe on their server since in the fast few years we have seen that these companies has enclosed various E-mail accounts of various government departments and employees to the head of their states mainly where these companies and their servers are located.
In a case study it was found that Gmail is not secure at all when it comes to the safety of our data and account since it have a very critical history of enclosing E-mail accounts to the government agencies of the United States of America (USA). In fact, in 2014, the Govt. By Indian has issued and notice to all the govt. Employees and govt. Agencies not to use any of the E-mail accounts offered by the companies such as Google, Microsoft, Yahoo, etc. instead they were ordered to use E-mail service offered by National Informatics Centre (NIC) Govt. Of India.
Unfortunately, E-mail service by NIC is limited up to Govt. Employees, but what about others? What about the common people of the nation? Well, there is another solution for them as well. In the article we have listed top leading E-mail providers based in India, which are offering E-mail service free of cost and on which you can rely on.
The List of Free Indian Email Providers in India are:
RediffMail.com
Zoho Mail
In.com (

discontinued

)
India.com (accessaible from mail.india.com )
Bol.net.in
gov.in / nic.in (limited only to the govt. employees and politicins)
RediffMail.com

Rediff.com is an India based News agency company founded in the year 1996 headquartered at the national backbone of India, Mumbai and operating from many states of India which includes New Delhi, Bangalore, Uttar Pradesh etc.
Rediff.com offers various services which include shopping, Email, Offers, Gifts, News etc. One of its widely used service is E-mail service.
Rediff.com is not new to the people who are connected to the internet since last 10 years. If you have ever used Yahoo Messenger in your life than you might be aware about Rediff Bol, which was an instant messaging application designed and developed for various operating systems, which has offered similar features as we are using with Skype by Microsoft.
Zoho Mail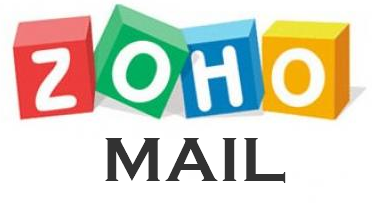 Zoho Mail was launched in the year 2005 by an Indian software company currently operating from USA, India and other countries. Zoho Corporation was established in the year 1996 by Sridhar Vembu and Tony Thomas. It is headquartered at Chennai, Tamil Nadu, India and claims to be supported by 7000 worldwide employees.
Zoho is known for providing business solutions including Zoho Office Suite which is an alternative to Google Suites, free Email solutions for personal and business and enterprises levels.
You can sign up for free at mail.zoho.com for personal as well as business usages.
In.com (

discontinued

)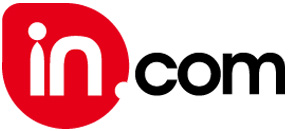 In.com begin with an advertisement which stated, the World's smallest Email address since now you can own an Email account with the shortest domain name ever used by any E-mail provider in the world.
In.com is Network 18 group companies situated in the Mumbai launched in August 2008. At initial level, it has offered almost all the services which were similar to Yahoo and MSN with a variation which was the Indian based company.
In beginning in.com has attracted a lot more people, mainly from India, but its trend went down with years and coming of the Android in the market since now you needed an Email account and that's of Google i.e Gmail in order to enjoy the full services offered and integrated into Google Android such as Google Play Store, Google Drive, YouTube, Contacts Back-up etc.
Latest Update: Unfortunately the company has discontinued their email services 
India.com
In beginning India.com was known to be Sesa Seat which later changed to India.com (Indiacom). Most of people from India are not even aware that Indiacom offers free E-mail service. The company was founded in January 21, 1988 and was launched in April 19, 2003. It is India's leading local search engine and data provider and one of the company behind the YellowPages. The company is headquartered in Pune and is being operated from Uttar Pradesh (Noida), Jaipur, Gujarat etc.
You can access their email services from mail.india.com (last update: 17 march 2017)
Bol.net.in
Bol.net.in is offered and operated by Mahanagar Telephone Nigam Limited (MTNL). Currently, free e-mail service is available for the broadband customers who are with MTNL.
The E-mail services by MTNL is quite secure and safe as compared to other companies, but in other hand its technology is too old. Even after many limitations it is being widely used by many co-operative industries in India, Business personalities, commercial and personal businesses etc.
Email services by gov.in 
In 2013 Govt. of India banned Gmail and other private Email service providers for using any type of official and government related work just to avoid any security breach and protect the data from going beyond the nation. Most of Email providers have hosted their services in US, UK and other countries where the data is not fully protected as per the laws of these countries.
Currently, the email services by gov.in and nic.in is limited to the govt. officials and employees including the politicians.