When we think about hiking, we imagine about adventure, thrill, meadows, forests, climbing, and so much more. Generally, hiking is best pastime for those who are adventurous and ready to explore. Hiking does not only gives you a experience of pleasure, fun, trying new activities but also allows you to explore beauty of Nature.
So start planning for your trek vacation, Here are few best trek destinations of India:
1. Indrahar Pass Trekking
Indrahar Pass Trek starts from Dharamshala- Mcleodganj in Kangra district. This Mountain Pass is in Dhauladhar range of Himalayas. It is located at an altitude of 14,245 feet (4342 metres) above the sea level. This trek offers you the view of beautiful Dhauladhar & Pir Panjal Mountain. Best time to plan for Indrahar Pass Trek is in May-June & September-October. The trek in Himalayan mountain will give you pleasure as all the paths, trails are covered with Deodar, Rhododendron Forests. It will give you refreshing experience. Whole of the mountains appears to be fully covered with snow. One will experience calmness, hearing bird chirping. If you are fond of snow, then plan your trek in month of May to October. In these months there are chances of snow fall. As October begins the temperature reaches to -6 degree to 4 degree. Average walk time is not more than 5-6 hours per day. Recommended for experienced trekker.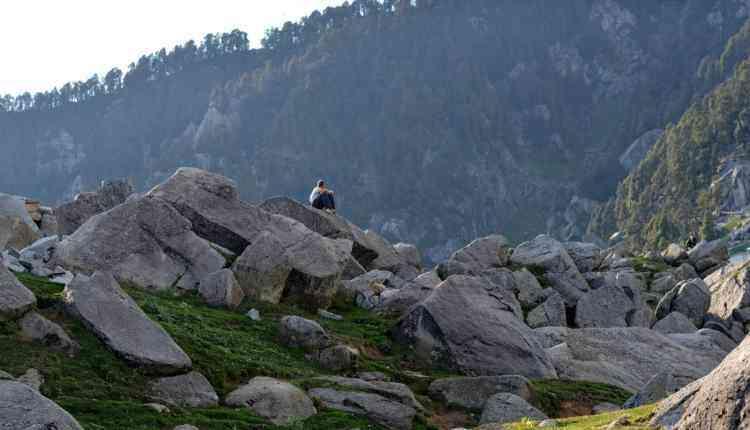 2. Chandra Taal Trek
The name itself has a meaning- "Lake of Moon". It is a lake located at Samudra Tapu in Spiti district of Himachal Pradesh. Lake view is beautiful. However, it is off road. There are no roads nearby. One will feel the peace & silence here. The serene and waterfall adds more beauty in monsoon. If you are seeking for calm place then the view of Chandra Taal lake and amazing sun horizon are going to be the best option. This trek lets you enjoy the beautiful landscapes covered with greenery. Lake is the origin of river Chandra, thus it has a name Chandra Taal. It is at an altitude of 4890 metres. Best time to visit is in September. In June-July one may experience snowfall and thus they might get difficulties. The most amazing time to witness the beauty of lake and enjoy trekking is in September. As rain starts in August, It gets higher chances of landslides. Thus avoid planning for trek in Rains.
3. Triund Trek
Triund is one of the best trek place with calm atmosphere. The route to Triund has Dhauladhar Range & Kangra on Sides. Triund Trek comes under most adventurous treks. Serene in Day & Night are equally beautiful. Whether, it is about witnessing morning dews or Moonlight in Night, the place holds it's beauty. Best time to visit is in the month of March-June. One will not find any difficulty in trekking in these months as the weather remains comfortable & good. As in the early months of the year, place has heavy snowfalls. Thus, trekking routes are blocked or closed. Divine beauty covered with greens will make you feel best of you. It is at an altitude of 9350 feet (2850 metres).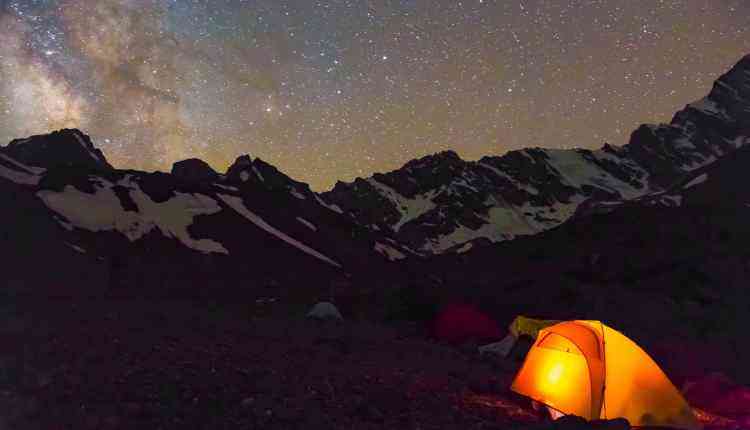 4. Beas Kund
Beas Kund trekking trail is set at an high altitude of Himalayan mountains. Situated at an altitude of 3700 metres. If you are fond of thrill & adventure then make sure to experience trekking in this alpine glacial lake. The trek distance is about 32 km. Trails here are reachable, only steeps become bit hard at few points. Best time to visit is from Mid-May to Mid-October. One will get a chance to see amazing landscapes, scenic beauty beside the Beas River with a additional view of Pir Panjal Ranges. Flora, fauna, of this alpine lake will let you mesmerize.
5. Hampta Pass Trek
Hampta Pass Trek is one of the modest trek destination. It is at an altitude of 14,380 feet. The trek route of Hampta Pass is full of Snow in month of May-June & August-October. Thus, many trekkers visit the place in these months to see the real beauty of Hampta Pass. Trekking at this place will never let you forget the Himalayan beauty & the beauty of mother Nature. Trekking routes are covered with pine forests, rocks, water ways. The paths of Hampta Pass are connected to Kullu & Lahaul Valleys. Colorful flora, fauna settles the view with beauty.
6. Bhrigu Lake
Bhrigu Lake is a trek through Rohtang Pass, Himachal Pradesh. If you are fond of trekking at Himalayas and ready to face adventure, then plan a trek to Bhrigu Lake. It is bit hard. Snowy mountains, lush meadows are the reason behind the beauty of this place. Best time to visit is from May to October. But planning for Bhrigu Lake trek before June and August will be good enough to avoid landslides. The temperature of this place in summer is 20 degree Celsius in day and night it is 7 degree Celsius. The lake appears to be frozen almost all the year. Hikers hike from all over the world to see the beauty of this place. Average walking is around 5-6 km per day.
So if you are ready to trek in between pine forests, meadows and Himalayan peaks, then book your trek to Bhrigu Lake.
7. Patalsu Peak Trek
It is most famous trek destination for new hikers or beginners. It is located at an altitude of 14,000 feet (4200 metres) above the sea level. Trek here includes moderate steep. Best time to visit the place is from April to May & September to October. Snow clad hills are seen all around through the trek. Average temperature here is 15 degree Celsius in day & -1 degree Celsius in night. Patalsu Trek is enclosed with beautiful Kullu valley. May to June & September to October are the best months to visit this trek destination. As these months will not have heavy snow & climate is comparatively good these months, View is clear. Hence, one will not find difficulty in trekking. In monsoon it becomes too dangerous as the terrain becomes slippery and chances of landslides increases.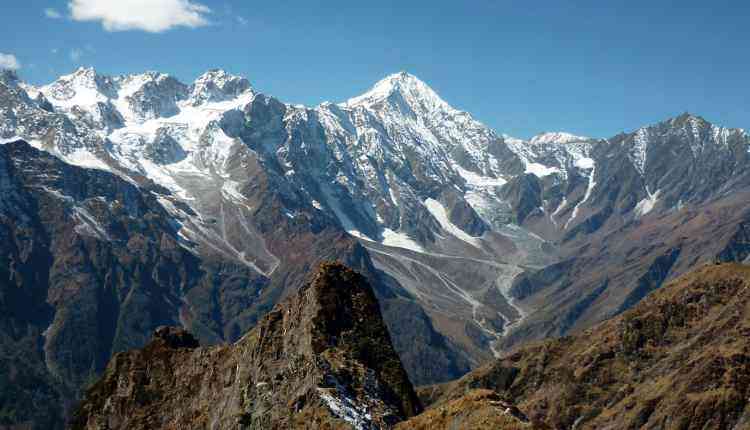 8. Goecha La Trek
This is the most famous Trek destination located in western part of Sikkim. Goecha La Mountain Pass is between India & Tibet at an altitude of 4940 metres above the sea level. Also it is said to be the most beautiful trek destination among the world. One can plan the trek to Goecha La at any time of the month other than monsoon. Mud slides, blocked paths, slippery trails are the only reason to prohibit trek in months of rain. Climate here varies from sub tropical to high alpine. If you are in search of wilderness then Goecha La is highly recommended Trek place. The huge mountains & Kanchenjunga along with the other meeting points are the reason people tend to visit this place. Trails of Goecha La is covered by rhododendron forests. In months of March-April flowers emerges and makes the forest appearance more beautiful & pleasing. One has to pass by wooden log trails through the jungle. There are many other beautiful places in Goecha La, Thus this trek will allow you to see the glance of all. Samiti Lake is one of the major tourist attraction. River Prekhu at Kokchurang has the clear water flow, trails includes climbing slopes, passing by forests.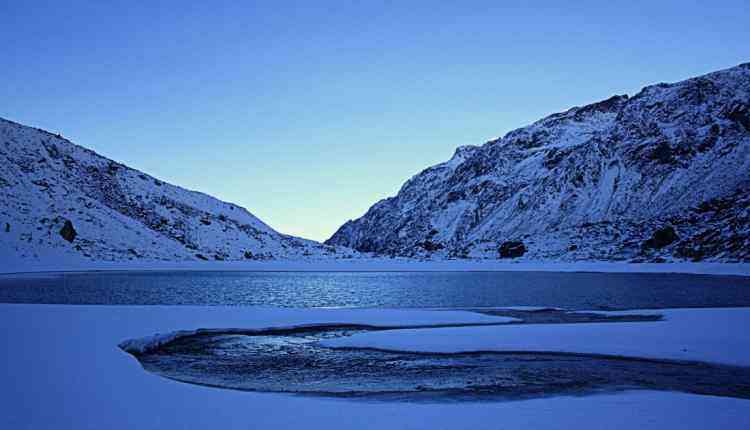 9. Kishong Lake Trek
Kishong Lake is basically known as Tholung Keushong Tso Lake. Kishong Trek is meant for trekkers who are fit and are ready to be exhausted. It is situated at an altitude of 14,800 feet above the sea level. Main reason to plan for Kishong Lake trek is to witness crystal clear Lake, it is fully covered with forest. Also Kishong Trek offers the view of Kanchenjunga peaks, landscapes full of flora and fauna. Passing through the trails of this trek you will see Himalayan Yaks, Blue sheeps and Himalayan birds. This trek will give you chance to see all creatures of Mother Nature.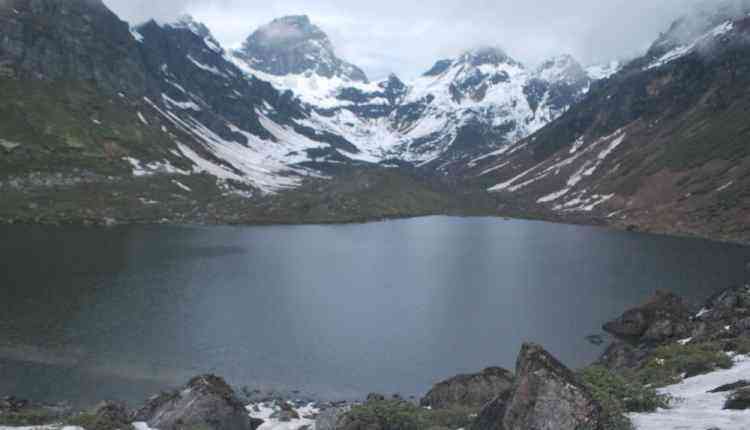 10. Roopkund Trek
The trekking way is through Himalayas. Routes are covered with green forests. It is at an altitude of 16,499 feet approximately. Roopkund trek is basically a trek with beautiful Roopkund Lake of Uttarakhand. Roopkund Lake is situated at Nanda Devi National Park, in Himalayas of Uttarakhand. It has the view of Nanda Ghunti & Trishul Massif. It is said human skeletons are present at the bottom of this lake. And to see those skeletons one should visit the place in May-June as Lake will be defrost in these months. However, they are only visible when the snow melts. The trek is not advisable for beginners. If you are experienced trekker then this trek destination is going to be the best option. To pass by this trek route one needs to be physically fit, as it is one of the difficult trek. You are going to discover rhododendron, oak forests and cover the trails through mountain rivers. The trek route reaches from moderate to difficult paths. Best time to visit Roopkund Trek is in summer- April-May-June. It is not at all recommended to visit this place in monsoon.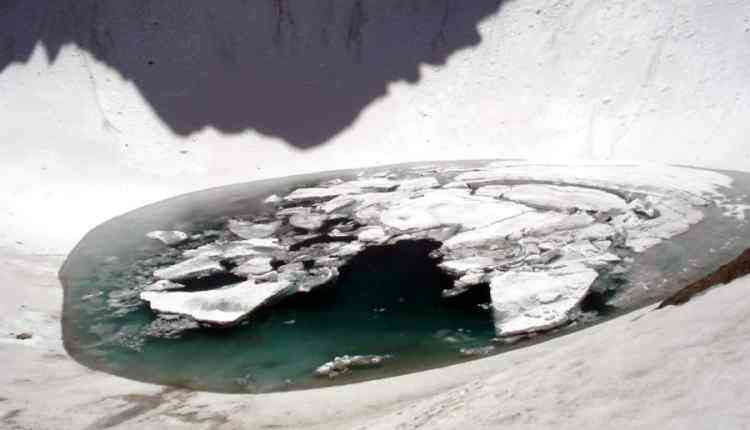 11. Chadar Trek
Chadar Trek is also known as Zanskar. It is one of the toughest trek in Indian trek destinations. Trek is only meant for experienced ones. Apart from the toughness, it is most adventurous and thrilling trek. Trek is from over the ice bounds of frozen Zanskar River in Ladakh. It is surrounded by Himalayan Mountains. It is the only frozen trek in India at an altitude of 11,000 feet. Temperature here varies from -20 to -30 degree. In winter it goes from -30 to -35 degree. If you are planning for Chadar Trek make sure you have professional team or group along. Best time to visit the place is in Mid January to Mid February. However this fascinated ice sheet trek would give you the breathtaking experience with fantastic view. Landscapes and frozen ice all over appears like heaven.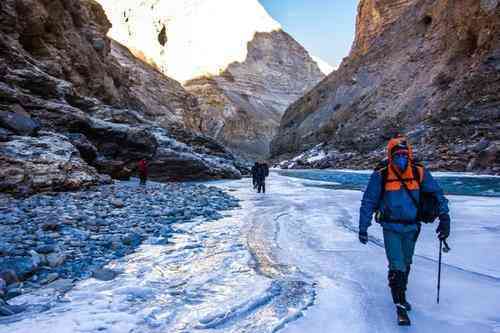 Trekking Guidelines
If you are not an experienced hiker, Make sure to check about the Trek destination and everything about it.
If you are new to trekking, Choose the destination which are meant for you. Surely you will experience the thrill and fun out there.
Active & Fit Body is must. If you are not fit to climb, to walk trails, or have any health issues, then plan the trek accordingly. Do not plan for solo trek. Always plan a trek in group or with professional team.
Luggage carrying- Trekkers are not allowed to carry luggage bags more than 15 kg.
Prepare Checklist! Before deciding a trek destination. Check everything about it. Do little research and then finalize the trek destination.
Carry the Trek Essentials. (Always consider the month or season you are going for the trek & then carry the essentials accordingly.) Make sure it includes all trekking essentials like Trek clothing, gears, first-aid, and all other necessities.