Travelling is one of the most beautiful things to do in one's life. There must be only a few out there who doesn't like travelling. Visiting new places, watching beautiful sceneries brings us a sense of warmth and joy. Once in a year, taking a tour with your buddies, or family or even with yourself is a stress buster.
When it is the tour directed towards exploring your mother nature as it is, that adds even more joy to it. Here is some information about what ecotourism is. If you are a wanderlust, here are some of India's most beautiful ecotourism destinations that you must add to your bucket list.
What is ecotourism?
Tourism directed towards exotic and natural environments- often threatening that is intended to support, save conservation efforts and wildlife. Ecotourism is a way to fund conservation, scientific research and also to protect fragile nature. It helps to promote development in developing countries, in education, environmental awareness, satisfies the world tourist, and also to bring global peace. The ultimate aim is to minimise the exploitation of our environment.
History:
Although we don't know exactly who bought the term ecotourism, one of the first to use it was Hetzer, who identified four principles of ecotourism; minimizing environmental impacts, respecting host cultures, maximizing the benefits to local people, and maximizing tourist satisfaction. According to Ceballos-Lascurain, ecotourism is the," travelling to relatively undisturbed or uncontaminated natural areas with the specific objective of studying, admiring, and enjoying the scenery and its wild plants and animals, as well as any existing cultural manifestation (both past and present) found in these areas."
Ecotourism in India:
India, the country of diversity, offers many eco-tourist destinations. These destinations not only provide you with a sense of stress relief but also protect nature. Poaching has reduced to an extent in India in the last years. There are numerous wildlife sanctuaries, zoological and botanical gardens in India. There are severe punishments for poacher because of why poaching has reduced to a large extent. There are tree plantations programmes and organisations, awareness of environmental preservation, promotion of education in schools and among children happening all over India. Currently, in India, there are about 80 national parks and 441 wildlife sanctuaries.
The Top 10 Beautiful Ecotourism Destinations to visit:
1. Thenmala, Kerala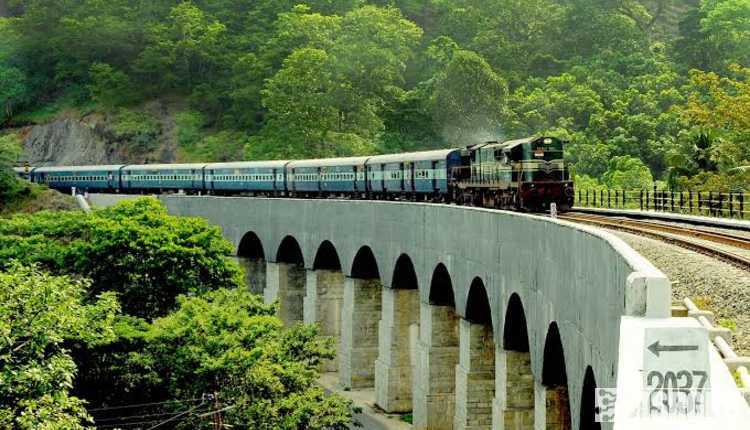 Thenmala in Kerala is the first ecotourist destination created. Thenmala in the Malayalam language means honey hills. It is the first ecotourism destination created in India, located in Kollam district, 66 km away from Kollam city and is just 14 km away from Tamil Nadu state border. The Thenmala dam is an ecotourist destination in Kerala. Other beautiful things that one can do in Thenmala are boating on the lake, trekking, mountaineering, biking and a musical fountain Thenmala, approachable both by Trivandrum or Punalur road. The waterfall called Palaruvi is another beautiful attractions also there is nearby deer rehabilitation, where the visitor can watch deers.
How to reach?
Trivandrum Airport is the major airport which is connected to Thenmala by 72 km road journey. You can hire a taxi or local buses that regularly stops at Thenmala.
2. Bandipur National Park, Karnataka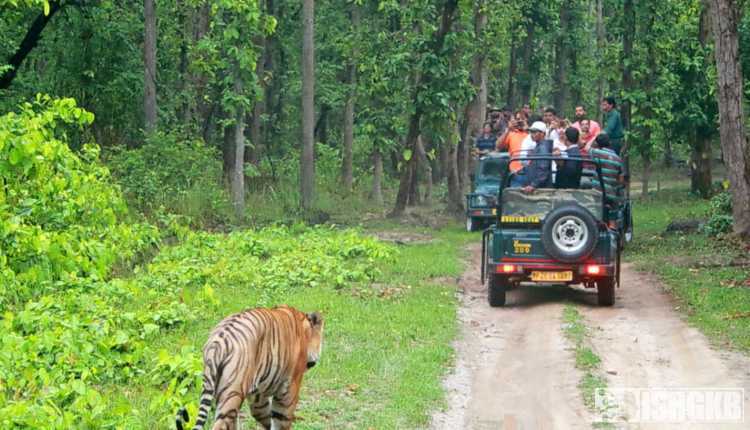 In 1974 as a reserve under project tiger, Bandipur national park is a national park located in Karnataka, India. Karnataka is the second state with the highest tiger population in India. It helps protect several endangered species, including flora and fauna. It consists of a wide range of trees like teak wood, rosewood, bamboo trees, Indian kino tree etc. And flowers and shrubs like axle wood, gooseberry, black cutch, golden shower tree, indigo berry. Fauna includes a good population of many endangered species like elephants, tigers, sloth bears, muggers, Indian rock pythons, four-horned antelopes, jackals, dhols.
How to reach?
Bandipur is about 80 km from Mysore. The best way of getting to Bandipur would be to travel by train to Mysore and by road from Mysore to Bandipur National Park.
3. Khangchendzonga, Sikkim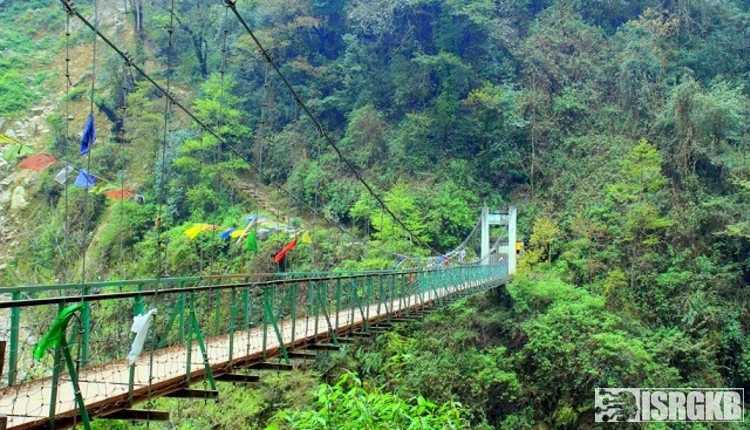 known as Kanchenjunga biosphere reserve. It is a national park and biosphere located in the Sikkim state of India. It is also included in UNESCO under the "Man and Biosphere programme". The park acquired its name from the Kanchenjunga mountain, the third highest peak in the world. It has several flora and fauna. Flora includes plenty of oak trees, fir, maple, birch, willow. Shrubs and other medicinal herbs. Fauna includes Snow Leopard, Himalayan Black bear, red panda, musk deer, sloth bear, rat snake, Russell's viper, Himalayan blue sheep one etc. Things can do in the park include several activities like trekking, the department, and travel agents organising trekking. One of the common trekking sites are treks to Dzongri
How to reach?
The nearest airport is Bagdogra, Darjeeling located in West Bengal, which is 122 km away from Sikkim's capital, Gangtok. Distance from Gangtok to the Park is 45.9 km via road by taxi or bus.
4. Kaziranga national park, Assam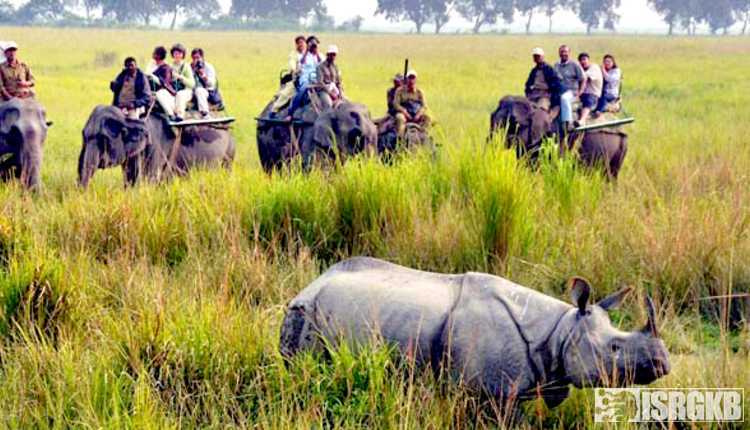 This is a national park in the Golaghat, Karbi Anglong and Nagaon districts of the state of Assam, India. This sanctuary hosts world's one-third of the Rhinoceros population. Various activities include observing wildlife. Birding is one such activity. Travelling through with the guidance of elephants or jeeps are also available here. Hiking is avoided to avoid human and animal violence. Private resorts are available outside the park nearby. Park houses more than 500 species of orchids, sour fruits, leafy vegetables, large varieties of cane, local fishes. The park has greater white horned rhinos, deers, elephants, wild Asiatic water buffalo.
How to reach?
Nearest airports are Guwahati international airport and Jorhat airport located at a distance of 217 and 97 km from the park. By train also one can reach, the nearest station is Furkating located at 75 km from the park.
5. Gavi, Kerala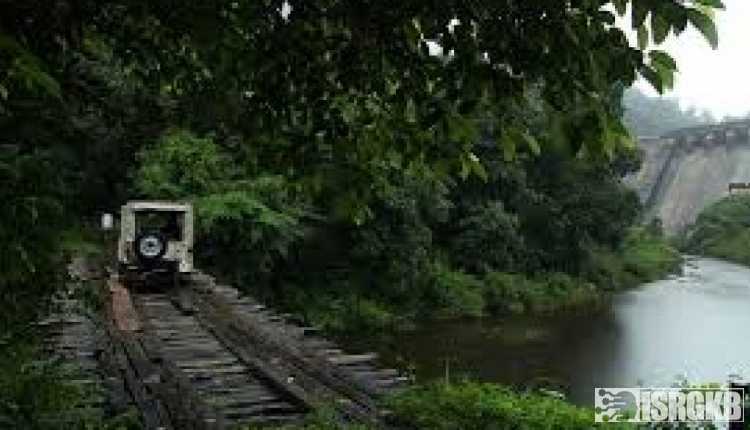 It is a beautiful and pristine forest located in Kerala, India. Gavi's evergreen forest is filled with numerous flora and fauna like tigers, deers, elephants, leopards, bears, mouse deers, lion-tailed macaque. Tourist activities are Boating to Kochupamba, Trekking, Camping, living in Cottage tents, Jungle camping etcTourist activities are Boating to Kochupamba, Trekking, Camping, living in Cottage tents, Jungle camping etc
How to reach?
3 of the nearest Railway stations are Kottayam Railway station(128 km), Ernakulam Railway station (168 km), and Madurai railway station (180 km). After the arrival, there are taxis or buses available to the destination.
6. Chail, Himachal Pradesh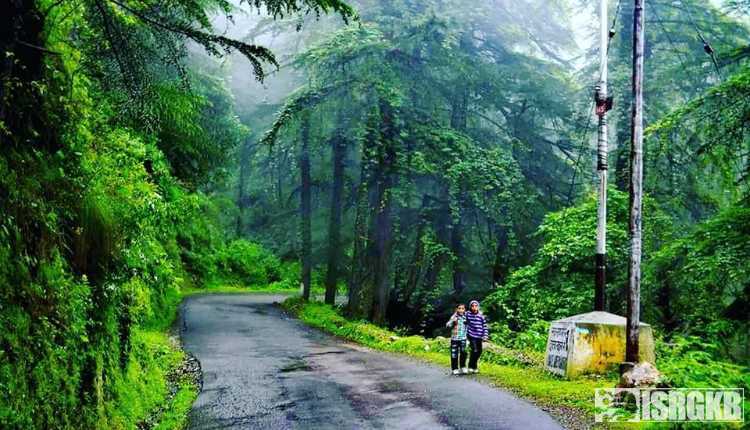 Chail is a hill station located in Himachal Pradesh. Chail is also frequently visited by hikers as this area provides a beautiful vision of the lower Himalayas. Many eco camps are located here. Tourist attractions here are Chail Sanctuary, Chail Gurudwara, Lover's point, Stone Kumbd, and Sadupul, a small village with a river restaurant. There are water park and restaurant too.
How to reach?
Chail is 47 km from Shimla, buses and taxis are available from Shimla to Chail. The nearest major railway station is in Kalka, 77 km away. One can take a bus or train to reach the destination from Kalka or Shimla.
7. Nagarhole National Park, Karnataka
This national park is located in Mysore, Karnataka. It is one of India's top tiger reserves along with Bandipur and Wayanad wildlife sanctuaries. This park was declared as the 37th tiger project in 1999. It has rich forests, beautiful hills, valleys and waterfalls. Important wildlife is the Bengal tigers, Indian Leopard, Sloth Bears, striped hyena etc
How to reach?
Mysore railway station is 80 km away, from the station one can hire taxi or buses to the park.
8. Ladakh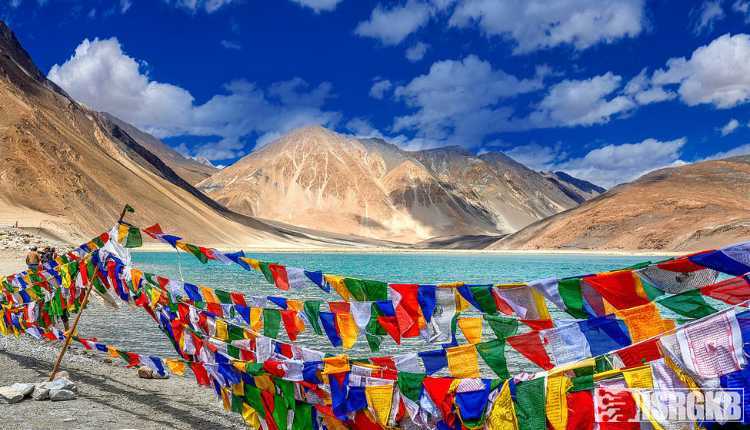 There is no Indian who never dreamt of travelling to this beautiful place at least once in their life. Ladakh is a union territory part of Kashmir and is sandwiched between the region of Karakoram to the North and Himalayan mountains to the south. Major tourist interest places are Leh, Drass valley, Kargil, Razi Khar, Suru Valley, Salt Valley, Markha Valley, Ladakh monasteries. Leh Palace is another major attraction. Trekking can be done, Buddhist monasteries can be visited, cave arts can be seen. In May 2001, the mountain Institute, Ladakh ecological development group and snow leopard conservancy organised a workshop to increase awareness and explore eco-tourism opportunities.
How to reach?
Ladakh has located 434 km from Srinagar and 494 km from Manali. You can hire a cab or a jeep or board a JKSRTC bus to reach Ladakh.
9. Kodaikanal, Tamil Nadu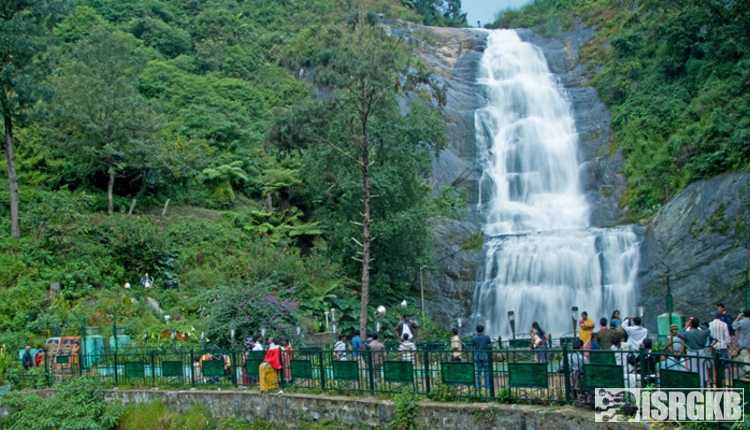 Located in Dindigul district, Tamil Nadu. Known for it are mind-blowing beauty and lakes. Ecotourism in Kodaikanaincludes visiting Guna caves, Kodai Lakes, Berijam lake, there are few waterfalls. Tourist activities are boating, hiking, cycling, horse riding, fishing.
How to reach?
Madurai international airport is the nearest 120 km away or by roads Bangalore, Chennai, Trichi etc.
10. Chilika Lake, Odisha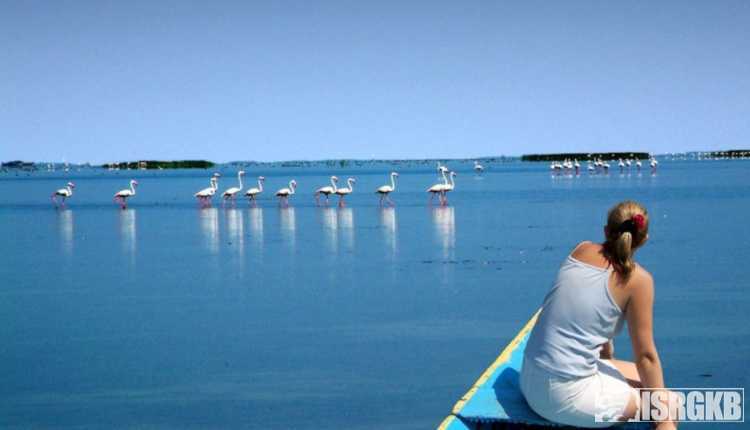 This lake covers the Puri, Khurda, and Ganjam districts of Odisha. This Brackish water lagoon is a home for numerous migratory birds. It is also a home for a number of threatened species and fisheries. Major attractions are Nalaban Island within the core of the lagoon. Ecotourism includes Rambha bay, Somalo and Dhumkudi Islands, Bird's Island, Satapada village etc
How to reach?
The nearest airport is Bhubaneshwar about 120 km away from where taxis and buses are available, and the nearest railway station is Balugaon.