Google has announced in a blog post to launch a brand new Google AdWords User Interface (UI) by the end of the year. Recently, Google has changed and redesigned the login page and it won't be wrong in saying that Google is getting simpler with every new update, be it Android User-Interface, Search engine, YouTube, Google Adsense everything has changed in the past few months and now its time for the Google to change its look for the Adwords one of the marketing and advertising tool from Google used by the advertiser to advertise on various platforms of Google, Search engines, Android apps, iOS apps and AdSense partners websites.
In the blog post, Google has mentioned that the new Adwords layout will be available for the all the AdWords users by the end of the year 2017. It further adds, that the new design the so called "re-design" will be much easier as compared to the current one.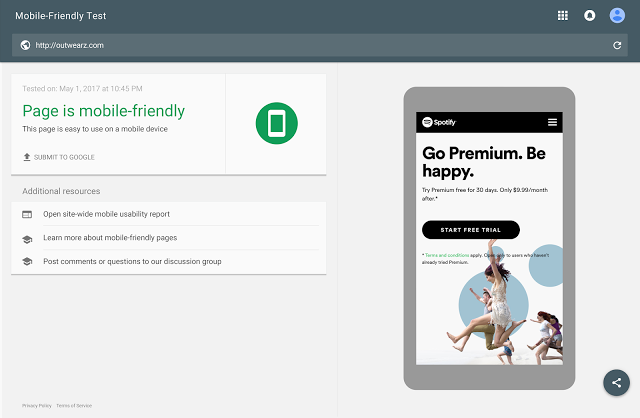 In the coming design, the Google will integrate landing page test feature so, that the advertisers can check whether the landing-page is working properly or not. The landing-page test tool will be available to check mobile and desktop both versions of the website, but whether it will also support AMP (Accelerated Mobile Pages) has not been disclosed by the Google.
Creating a new Campaign using the new design will be pretty simple and this is what an advertiser want. It looks like that Google has inspired from Facebook adverts, as the new design (screenshot) released by Google show similar options available on Facebook pages.
The new design will have a "Drive action" which is similar to Facebook button actions. Using Drive action you can create Express interest on your website, Buy on your website, Call your business, visit your business actions.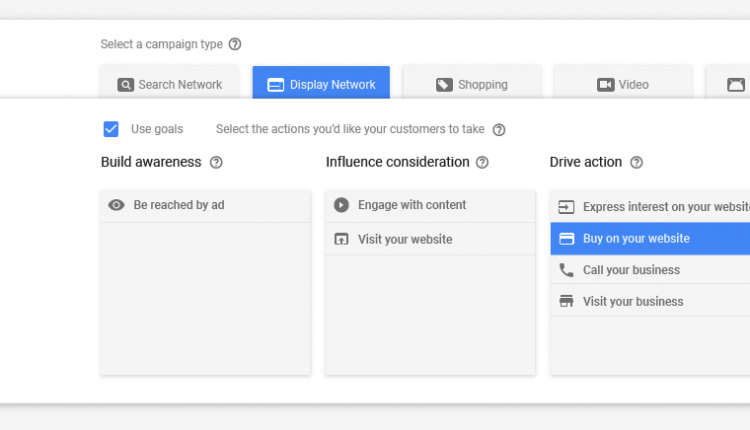 The new design will also have the Performance report column similar to Facebook's Page performance widget.