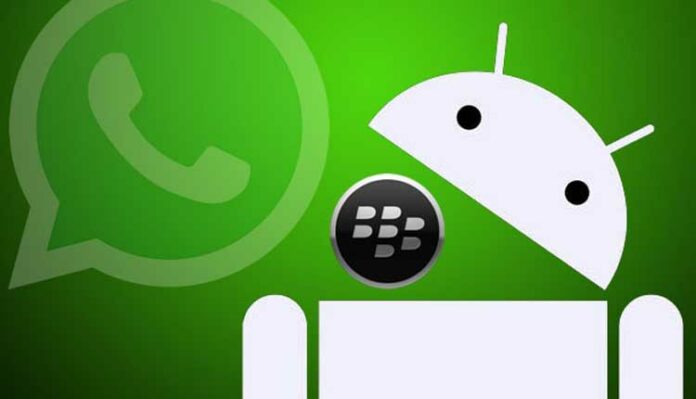 This is really very shocking and unfortunate that after Facebook, WhatsApp have also announced to discontinue to support the BlackBerry OS 10 powered devices which include BlackBerry Z series BlackBerry Z 3, BlackBerry Z 10 and BlackBerry Z 30 and BlackBerry Q series Blackberry Q5 and BlackBerry Q10 from 31st December 2016 now extended the support until 30th June 2017 from 31st December 2016 31st December 2017.
Now the WhatsApp is requesting their users on BlackBerry OS 10 series based devices to switch to a different supported device like smartphones running Android minimum 2.3.6 version or Apple iPhone which may not be possible for most of the BlackBerry users to afford or to switch to a genuinely different OS.
Almost all the users who are using WhatsApp Messenger on their BlackBerry OS 10 based devices are getting the following notice :
Unfortunately, after 31st Dec 2016 30 Jun 2017 31 December 2017 you won't be able to use WhatsApp on this phone as WhatsApp will no longer support it.
So, what's the solution to them? Can they still use WhatsApp after 31st December 201630 June 2017? Will blackberry Z series and Q series support Whatsapp after 30 June 2017? The answer is Yes! They can still use the WhatsApp on their BlackBerry Z10, Z3, Z30, Q5 and Q10, but now the question is How? Since the WhatsApp is going to discontinue the support to BlackBerry OS10 series devices.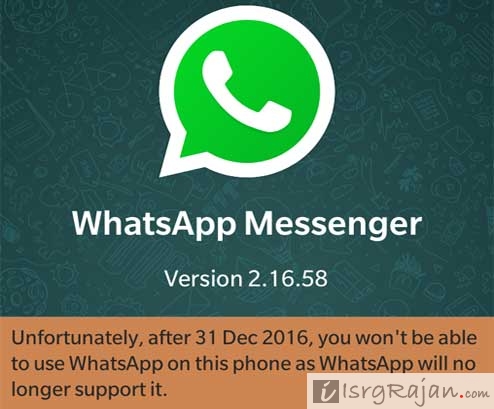 Well, as most you might be aware that BlackBerry OS 10 series devices are capable of running apps builds for Android Operating System, but the problem is even though it supports Android apps. But still, you won't be able to install most of the essential apps which include the WhatsApp as well due to some bugs in BlackBerry OS 10 that you can fix and can install the Android WhatsApp in BlackBerry OS 10 based devices and that's without any problem.
How to Fix the Bug?
To fix the bug and to enable the support of Android version of WhatsApp, you need to download and install the "BlackBerry Runtime for Android Applications" app available on BlackBerry App World. It was developed by the BlackBerry Engineers to fix some severe bugs in running and installing apps build for Android Operating System on the BlackBerry OS 10 series based devices.
Once you have downloaded and installed the "BlackBerry Runtime for Android Applications" from the BlackBerry App World, you can continue with next step which is downloading and installing the latest Android WhatsApp on your BlackBerry OS 10 based device.
If you are unable to find the BlackBerry Runtime for Android Application on App World, you can follow this link to locate it: https://appworld.blackberry.com/webstore/content/39879918
 Important! This link only works with native Blackberry web Browser
How to download and Install Android WhatsApp on BlackBerry?
You can download the latest version of WhatsApp from the official website of the WhatsApp using your PC or BlackBerry Web Browser from www.whatsapp.com/android/
After downloading merely open it and install as a standard Android app that you might have already done many times on your BlackBerry OS 10 series device.
Troubleshooting 
After installing Android Whatsapp on BlackBerry, some users are facing problem in uploading images, videos and documents which is just because of API permissions which are not supported by Blackberry. You could install the older version of Whatsapp or can follow the instructions for the Solution to "Camera Failed" and "Retry" in BlackBerry Android Whatsapp
Tech Tip: Did you know you can retain your desktop environment on your BlackBerry device also by remotely accessing your windows applications and data on trending Citrix vdi from CloudDesktopOnline. For hosted SharePoint and BlackBerry Exchange Server hosting feel free to visit one of the leading cloud hosting providers – Apps4Rent. (Sponsored)
That's all. I hope you will find it useful.