Most of the countries have it's own TRP rating agencies that use different methodologies and techniques to rate the news channels based on the viewership. In Pakistan, Gallup TV Ratings Service is the TRP rating agency, best known as the National TV Rating Agency that rates of Pakistan. In this article, we have listed the top 10 best Pakistani News Channels [of Pakistan] based on viewership, followers on social media sites like Facebook, Twitter and YouTube.
Pakistan has state-owned as well as privately owned news channels that broadcast 24-hour news in Urdu (Hindi), English and Sindhi languages which play the major role of mass-communication and spreading awareness to the common citizens of Pakistan. Here is a list of Popular Top 10 Best Pakistani News Channels.
The Top 10 Best Pakistani News Channels are:
1. Geo News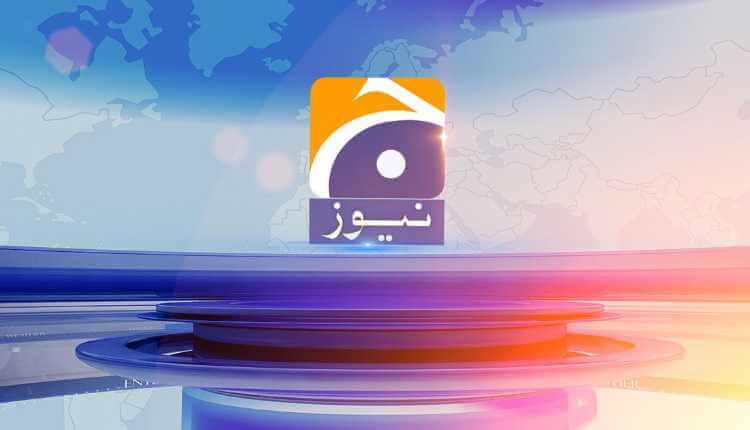 Geo News channel is Pakistan's most popular and highly viewed Urdu news channel operated by Jang Group of Newspapers. Geo News channel was launched in the year 2002 by Mir Shakil-ur-Rahman, who is the founder of the 24-hour news cycle, a Journalist and business executive by profession. The channel was banned in the year 2014 for a period of 14 days for broadcasting shows that criticised and questioned the then government of Pakistan.
Sloan: "Har pal Haseen hai, har pal Geo" meaning "Every moment is beautiful, every moment is Geo".
2. PTV News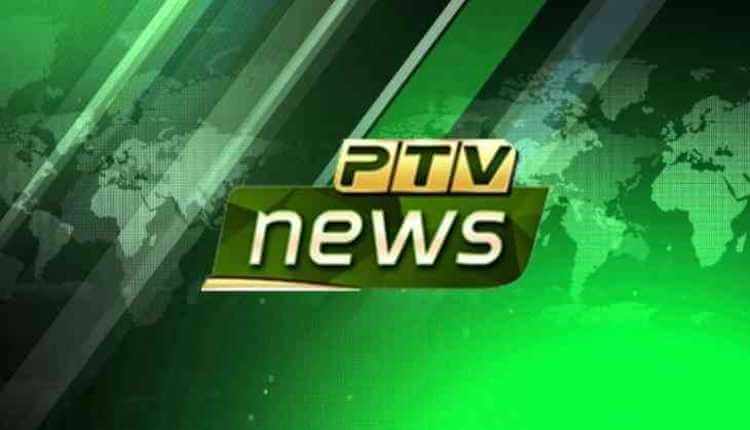 PTV News is a state-owned news channel operated by the Pakistan Television Corporation that has a network of more than 7 news channels. PTV News broadcasts the news in the native language of Pakistan, Urdu. The PTV news was launched in the year 2002 whereas the Pakistan Television Corporation was established in the year 1964 as a digital mass-communication venture of the Government of Pakistan. The most popular shows of PTV News include Such Kay Sath, Biz Talk, World in View and Samaaj.
Slogan: "Sach Ke Sath" meaning [English version] "Truth with responsibility".
3. ARY News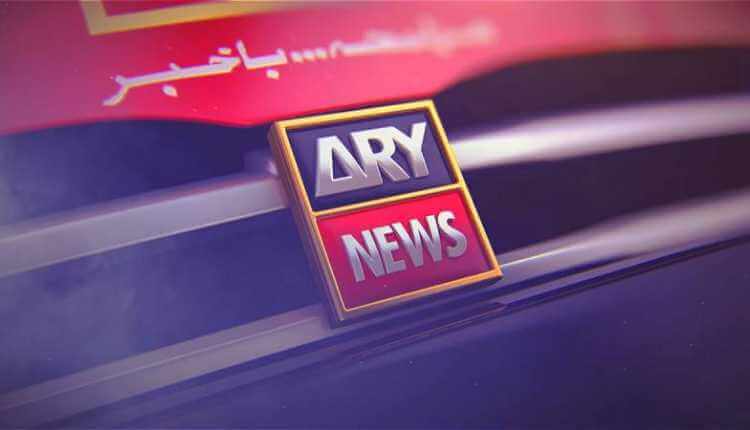 ARY News is one of the most popular bilingual news Channel of Pakistan that broadcasts news in Urdu and English. ARY News was launched in the year 2004 and named after it's founder Abdul Razzak Yaqoob who was born in Surat [Gujarat], Union of India prior to the Indo-Pak Partition. ARY News is operated by the ARY Group which has a network of more than 5 news channels. ARY News has a worldwide viewership, especially from countries like the United States of America (USA), United Arab Emirates (UAE). The popular programmes of ARY news include Sar e Amm [Openly], Off the Record and Sawal ye he [The question is].
Slogan: "Life Connected".
4. Express News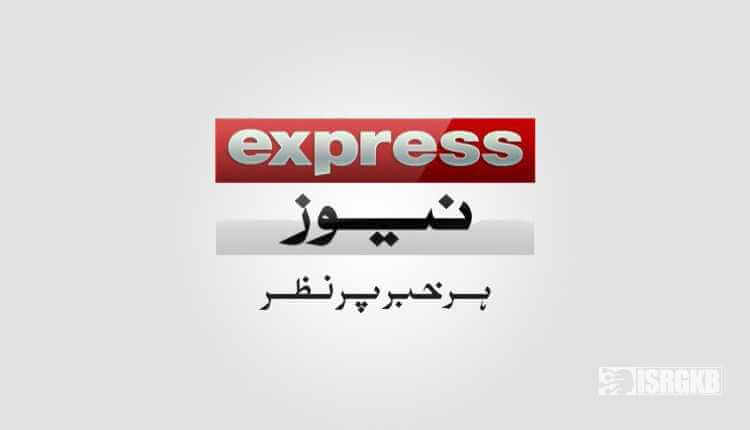 Express News is a Pakistani Urdu news channel launched in the year 2008 by the Lakson Group which was established in the year 1954 by Sultan Ali Lakhani and Iqbal Ali Lakhani. Lakson Group launched 24-hour English news channel, Express 24/7 in the year 2009 now known as the Tribune 24/7. Express News is the 4th most viewed news channel in the country.
Slogan: "Har Khabar Per Nazar" meaning "Eye on all the news."
5. AAJ News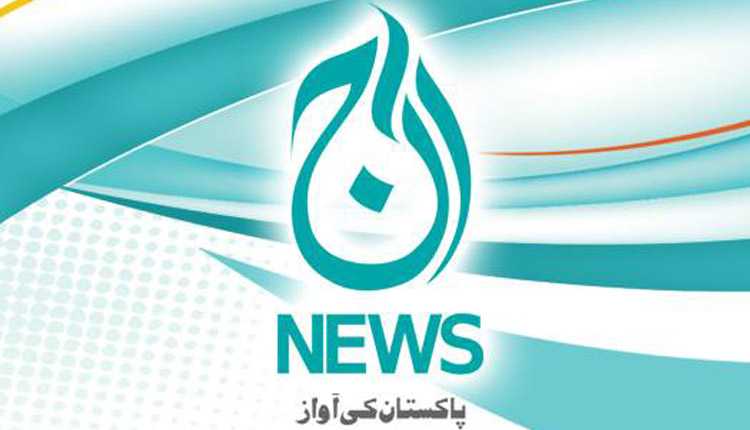 AAJ News not to be confused with the Indian news channel, Aaj Tak. Aaj News is a Pakistani Urdu news channel launched by Business Recorder Group in the year 2005. The popular programmes include Late Night Show With Begum Nawazish Ali, The 4 Man Show, Chandini and Choki 420. Initially, Aaj News's broadcast timing was limited, but in 2009 the channel began broadcasting 24-hour news. Aaj news faced legal challenges when the Ministry of Information & Broadcasting issued a showcase notice for violating the PEMRA Ordinance.
Slogan: "Khabar Aaj Ki, Bharosa Aap Ka" meaning "Today's news, you trust."
6. Samaa TV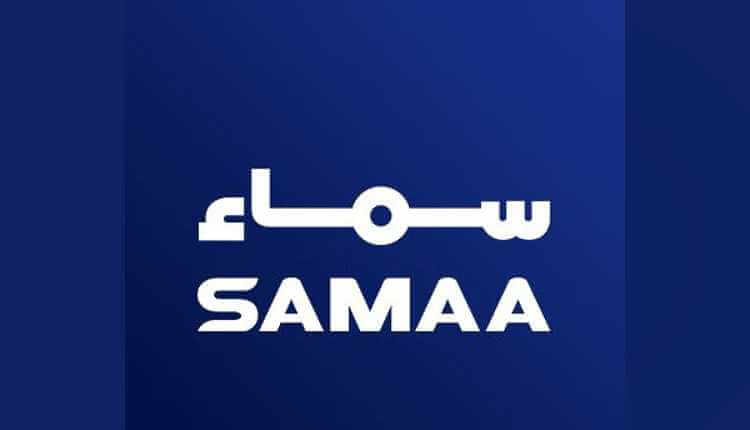 Samaa TV is headquartered in the capital city of Pakistan, Karachi which is an Urdu news channel established and launched in 2007 by Jaag Broadcasting Systems. The popular programmes and shows include Nadeem Malik Live, Naya Din, Hum Log and Sawal with Amber Shamsi. Samma TV has reputed and renounced news anchor of Pakistan like Nadeem Malik, Paras Jahanzaib and Moiz Jaferii. Samaa TV broadcast from Islamabad, Lahore, Karachi, Quetta and Peshawar.
Slogan: "Sansani Nahi, Sirf Khabren" meaning "Not sensation, only news."
7. BBC World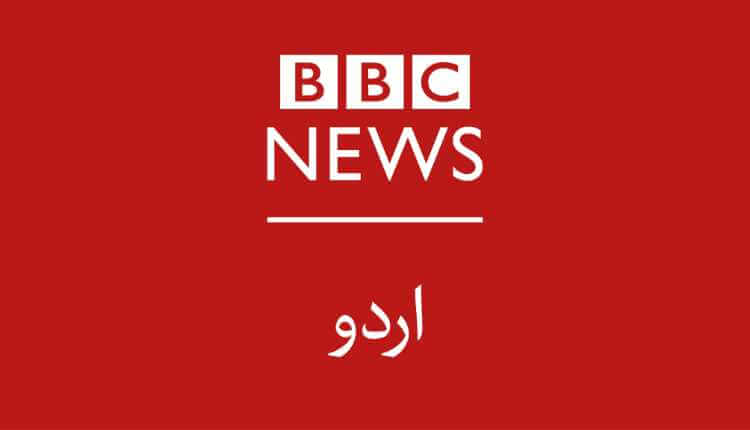 The British Broadcasting Corporation (BBC) does not need an explanation as it is one of the world's most popular and widespread news channel-network broadcasting in almost all the countries of the world except in few where they are banned by the state authorities which include China, North Korea and Burma. In Pakistan BBC network broadcasted under the name BBC World in the native language Urdu as well as English. BBC faced several legal challenges in the country when the state banned the radio-broadcast in 2005. Also, read Best Hindi news channels of India.
8. CNN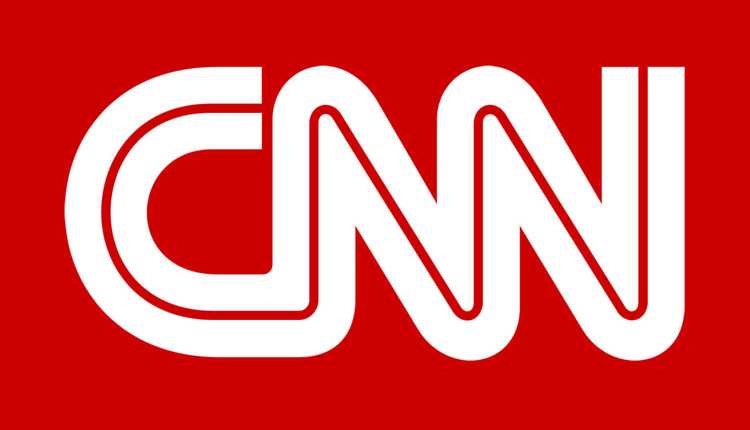 CNN or Cable News Network is an American multi-nation news network company that operates in many parts of the world. CNN operates and runs channels in the Asian countries under its subsidiary CNN International South Asia.
9. KTN News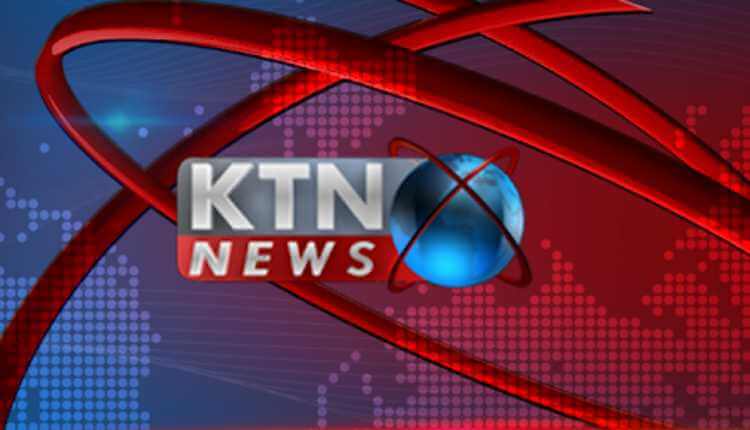 Kawish Television Network News, best know KTN News is a 24 hours non-Urdu, first Sindhi news channel launched in Pakistan in the year 2007. KTN News is owned by Kawish Television Network which operates mostly Sindhi TV channels like KTN News and Kashish TV in the country. Kawish Television Network was established and founded by Muhammad Ali Kazi, who is a Journalist and TV host by profession.
10. Indus News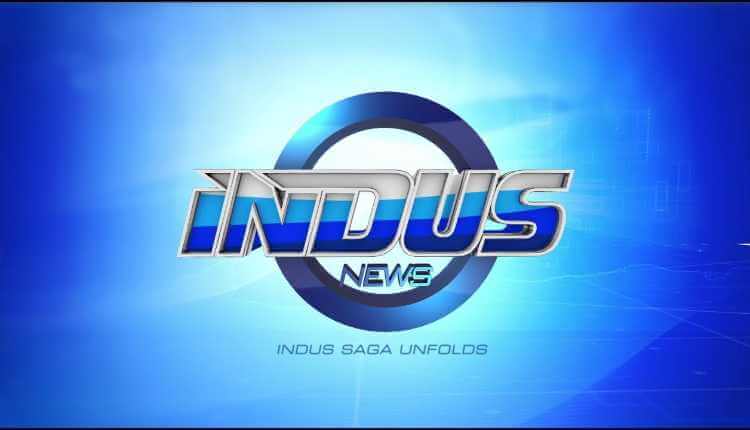 Indus News is Pakistan's English news channel claims to be an international news channel though its broadcast outside the country is limited to the online-stream. In contrast, in the state, it is available on the cable network as well as satellite. The popular programmes include In Focus South Asia, Scope, Coffee table and Visitor's Book. Ejaz Haider, Basim Akhund and Waqar Rizvi are the known names of the anchors of Indus News of Pakistan.
Slogan: "Indus Saga Unfolds."