Like every community, Bengalis also have festivities and celebrations of their own. Bengali weddings are one such grand ceremony that not only marks the union of two people but also calls for the reunion of an entire family. Lots of enjoyment, shopping, grooming, and yummiest dishes form an integral part of this. Apart from these, this function is incomplete without several rituals. While some of those Bengali wedding rituals are enjoyable and enhance the authentic vibe, a few of them sound really problematic or sexist in the 21st century.
So, what are the rituals of Bengali marriage that are not being supported by the modern generation? Continue reading to find out more.
1. Aiburo-bhat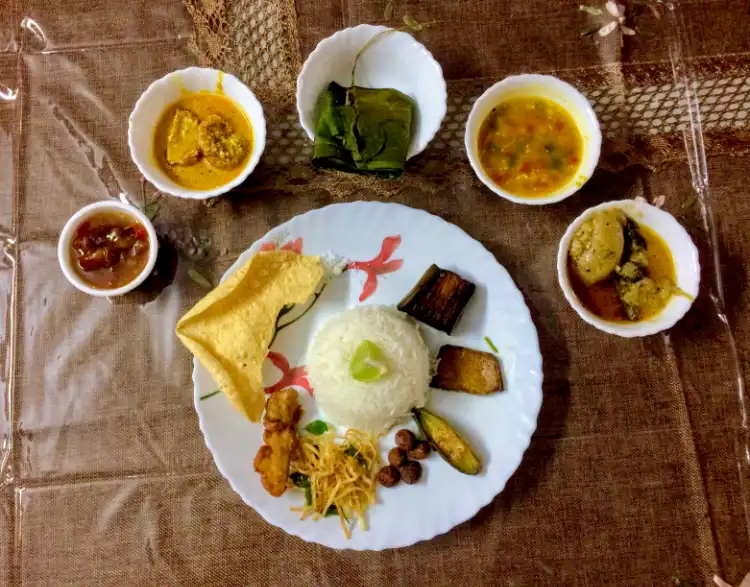 "Aiburo-bhat" term refers to the last meal that both the bride and groom are supposed to have in their respective houses before tying the knot. This ceremony marks the end of a woman's life in her maternal home, and she is now a part of her in-laws' home. Her individuality or identity as a daughter is thus taken away, and she becomes someone's wife or an obedient daughter-in-law in someone else's house . However, no such tag is given to the groom's identity, and it remains unchanged. In today's world, when women are on par with men and work hard for years to establish themselves, is taking away their identity just for the sake of a ritual the right thing to do?
2. Kanyadaan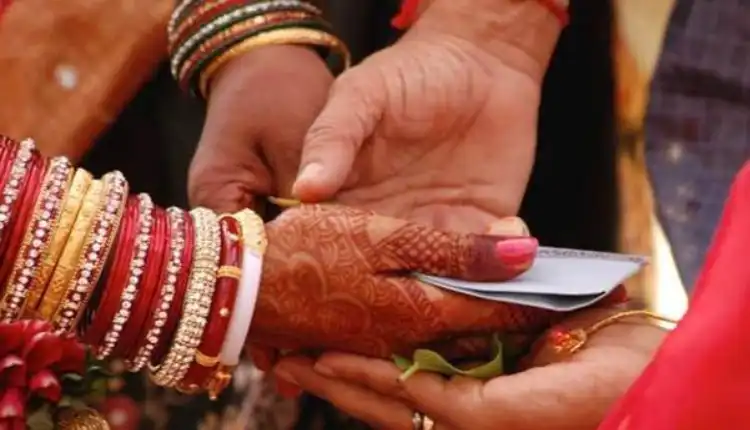 Bengalis have also been the victims of this problematic Hindu tradition for centuries now. In old times, when child marriages were a norm, parents of a girl child used to hand over her custody or 'give her away' to her adult husband, who was then supposed to take on her responsibilities. Girl child marriages are no longer prevalent, and women have become financially independent. Hence, this practise has lost its relevance. But even today, most Bengalis, even the educated ones, treat their daughters as 'property' during this ceremony and hand them over as an endowment to the groom. In fact, in some places, the bride's father is supposed to get hold of the groom's feet and beg him to accept his daughter!
3. Groom bringing maid for mother?
This is one of the most discriminatory Bengali wedding rituals in my opinion. Before leaving the home for marriage, the groom should say to his mother, "Maa Tomar jonno dashi ante jacchi," which can be translated as "Mother, I am going to bring a maid for you." This is a clear picture of how society sees a woman and what it expects her to do. Do you think that any grown-up independent woman of today will accept that her importance in her in-laws' house will be that of a maid or a helping hand? I mean, where is the equality that every wedding, in reality, deserves? Thankfully, this custom has become less prevalent in recent years, and we are finally trying to do away with it.
4. Gaaye-holud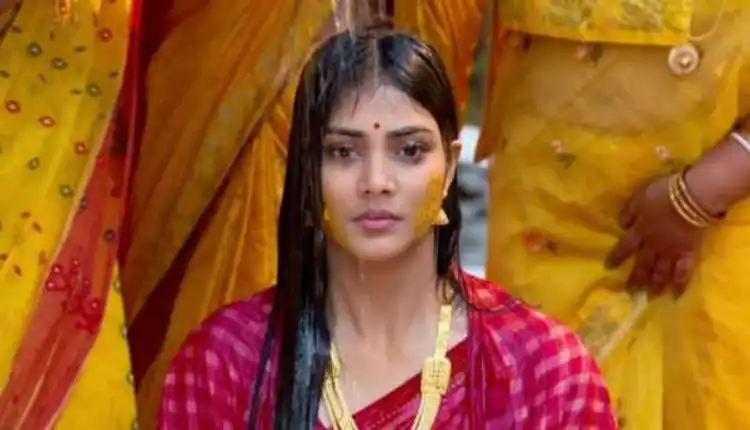 Gaaye-holud ritual is equivalent to the Haldi ceremony performed by a lot of Indian communities. The Bengali bride dresses up and waits for her husband-to-be to send her the leftover haldi, which she can apply to her body. So, basically, some people have already used and applied the turmeric to each other, and then the girl will be doing the same. Even hygiene issues are ignored in this regard. Moreover, when a man can get access to fresh turmeric, why can't a woman? These discriminations will always stymie our progress as a society.
5. Kanakanjali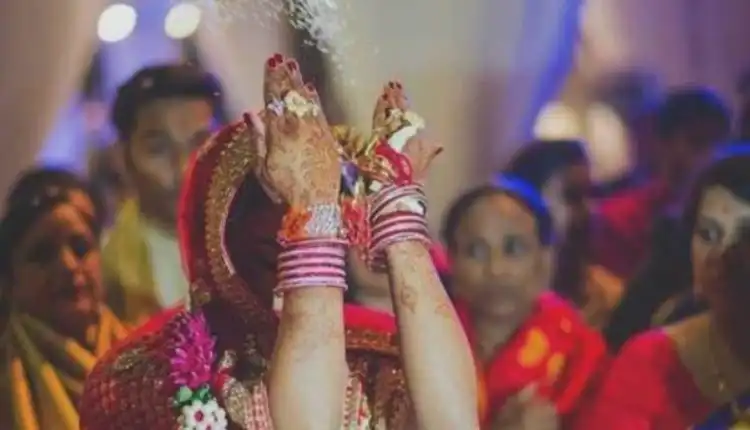 After the completion of the marriage, it's time for the bride to leave her father's house. This is when she should spill rice in her mother's direction and say, "Ami tomar shob reen shodh korlam," the English translation of which is "I am repaying all your debts." But the truth is that we can never repay the sacrifices, the hard work, and the troubles our parents have faced because of us. But a girl is supposed to do that with a heavy heart. It signifies that she is now part of a new family and should move on from her parents by paying back all their debts. What a chauvinistic perspective!
6. Bhaat-kapor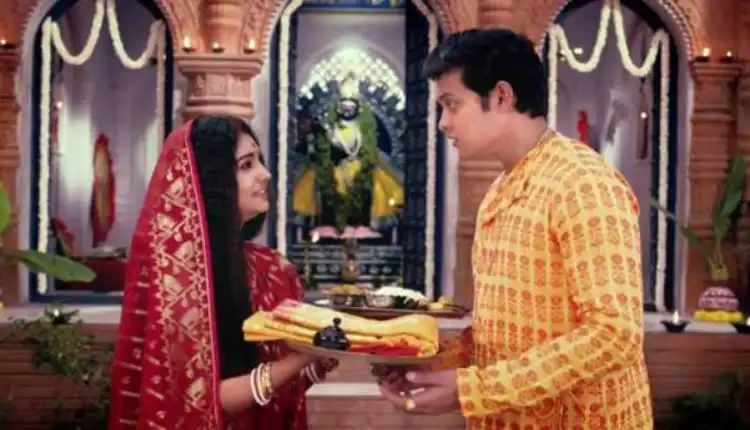 Even the grooms aren't spared from the toxicity of some rituals. After the newlywed bride arrives at her in-laws' house, a grand function is organised to welcome her. Amidst celebrations, the husband is expected to do the following: give a plate containing rice and a saree to his wife and announce in Bengali that from that day on, her responsibilities, including providing her with cloth and food, are his. It's not even a logical thing to say, especially in big cities where the prices of every other item are touching the sky. It becomes very difficult for one person to bear all the financial pressures of a family. Most women earn well today, and hence both husbands and wives can contribute equally to running the house.
7. Prohibition on the groom's mom attending the wedding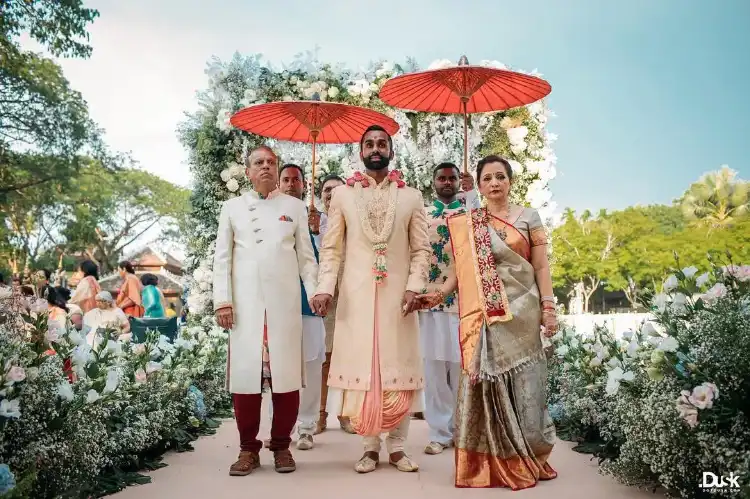 A mother is forbidden from attending her own son's marriage ceremony just because it is presumed to be "inauspicious." Unfortunately, all Bengali mothers have accepted this and have been performing the ritual for years. Mothers are the beings who give birth to us. They sacrifice their happiness and solace for our upbringing. On Mother's Day, we write long essays and thanksgiving posts for them on social media and glorify the role they have played in shaping us. The same "us" do not permit her to simply attend an important family function and consider her presence unfavorable. What a real hypocrite we are!
8. In the name of games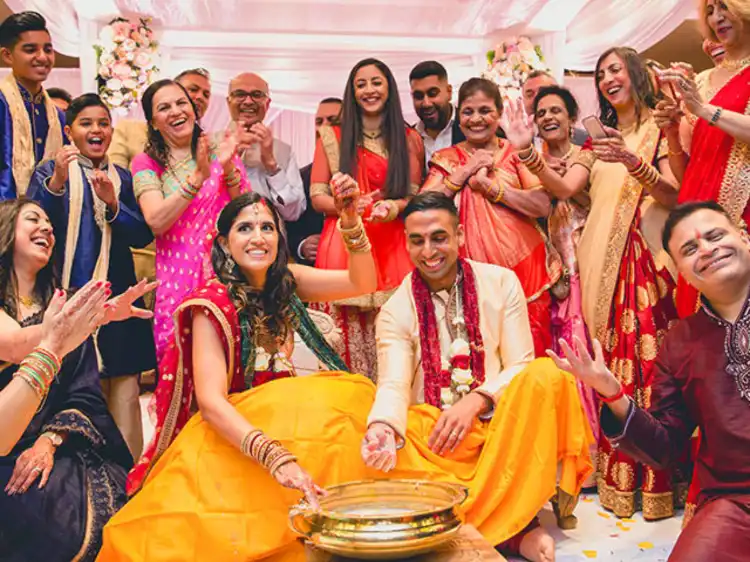 After a just-married bong couple arrives at the in-laws' house, they are made to play some "fun" games that judge who is supposed to run the family better. In one of the games, the bride is supposed to catch a live fish and assure that she is going to fulfil her homely duties appropriately. In case the fish accidentally slips from her hand, she is considered "ominous" for the household. In another game, the duo has to put tips from their headgear in a bowl filled with water. As the bowl rotates, one of the tips follows the other, symbolising who will follow or be dominated by whom throughout the marriage. Seriously, why can't we just encourage quality in marriages?
Speaking of what the rituals of Bengali marriage are, these are the most notable and, in fact, the most problematic ones. As an educated woman, I will neither expect to stay under the dominance of my in-laws or husband nor expect him to bear the burden of my bills. Instead of oppression or dependence, it's time to create the space of equality and companionship in married lives. Let's make marriage all about getting the best friend with whom we can share our lives happily. It is a thousand times better than just fulfilling each other's responsibilities.