We Indians are known for our shyness, loudness and inferiority complex. Often, racism hits us in our face, yet we fail to respond against it and get embarrassed. Why is it so? India is not less than any other country. When it comes to it, there are things in India which are far better than anywhere else. We are talking not just about culture and food. Let us face it. Every country has its own culture and cuisine. Ours is not the best or the worse. Just because we add 'Ji' after the name of elders and touch their feet does not mean calling an elder Mr.X and shaking their hands is terrible.
That has been said, India is a good combination of sugar and spice. Here we will not talk about culture and food though or the things which make India inferior to other first world countries. We will talk about things which make India better than them. But let us not be blinded by the glitz and glamour. There are plenty of things which are bad over here.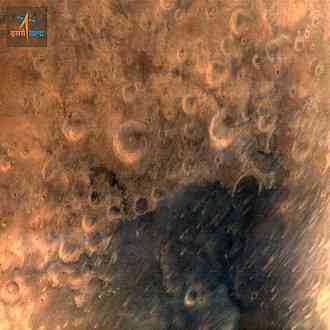 1. India's Space Research is World's Most Cost Effective
Mars Orbiter Mission also known as MOM, is renowned for being the most cost-effective mission on the whole earth. India became the first Asian country to reach March and the first country to do so in the very first attempt. A moment of pride for the Indians. The mission became such a moment in our country's history that it has been imprinted on the rupees notes. The total cost of the mission was rupees four fifty crores, (US $73 MILLION). The low cost of the mission was credited to K. Radhakrishnan, chairman of ISRO. They took a modular approach, did only a few ground tests and dedicated long hours of 18 to 20 hours of working days. They used homegrown technologies, simple design and less complicated payload. Not only that. The spacecraft took high-resolution pictures and full disk colour imagery of Mars. These images are said to aid planetary scientists since the type of photos taken is rare. China even called the mission, "pride of Asia".The images taken became the cover photo for National Geographic Magazine, 2016. It was a huge thing not only for Indians but for the whole world.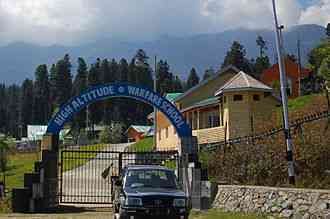 2. High Altitude Warfare School, India
The High Altitude Warfare School, also known as HAWS, is a training and research establishment of the Indian Army. It was established on December 1948 in Gulmarg in areas prone to avalanches. Since then, it has become one of the worlds most famous warfare academies. Soldiers selected from worldwide, especially from the US, UK and Germany come here for specialist training. Discovery Channel even did a documentary on the school, focusing on military training programs there. This particular documentary was part of a bigger series based on the Indian Army Forces. It was titled 'Veer by Discovery' and is one of the must-watch series. Anyway, there are two courses: Mountain Warfare Course and Winter Warfare Course. Both the courses train the personnel in counterintelligence and survival skills. The training programs are open to alley countries and personnel of armed forces. Not limited to warfare, the school also teaches snowboarding, alpine skiing and Nordic skiing to the Indian Armed Forces. Awesome, huh?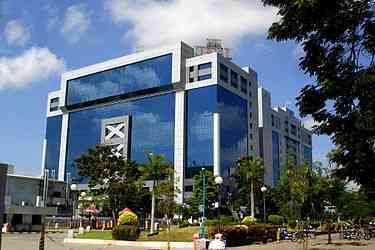 3. Second Largest Information Technology (IT) Industry
We are the second largest IT industry after China. According to statistics, China would not be able to dominate the IT sector for long. India will soon overtake them. The sector has increased India's GDP to 7.7%! The United States of America accounts for two-thirds of India's IT services export. In the contemporary world economy, India is the largest exporter of IT. It constitutes 79% of Indian economy. The top five Indian IT service provider include TATA Consultancy Services (TCS), Infosys, Cognizant, Wipro and HCL Technologies. The major hub of Information technology is Bangalore, which is known as the Silicon Valley of India, Pune, Chennai, Hyderabad and Chandigarh. Unfortunately, the global financial crisis had a deep impact on the Indian IT Companies. Hiring has dropped, employees have now begun looking at different sectors like financial services, telecommunication and manufacturing and many of the leading companies in Indian IT sector reporter lower headcounts in their financial results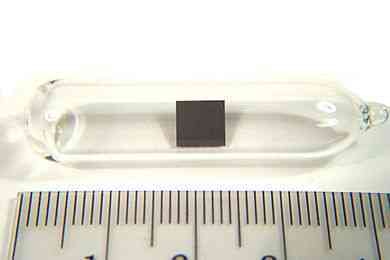 4. Thorium Based Nuclear Power
Thorium Based Nuclear Power generation is fueled by nuclear fission of isotope Uranium-233 produced from element thorium. Indian physicist Homi J.Bhabha propagated the idea of using thorium in place of Uranium. It is believed to be the key to developing a cleaner and safer nuclear power. India has the world's largest supply of thorium. Advantageous since India also has a poor quantity of Uranium. India plans on meeting 30% of electrical demand through Uranium by 20150. BARC (Bhabha Atomic Research Centre) plans on burning thorium as fuel ore in a next-generation nuclear reactor and are calling it Advanced Heavy Water Reactor (AWHR). This will reduce the pressure on fossil fuel and help battle global climate change. India announced the first commercial reactor is almost incompletion. Thus, making India the most advanced country in Thorium research. Fills you with patriotism, eh?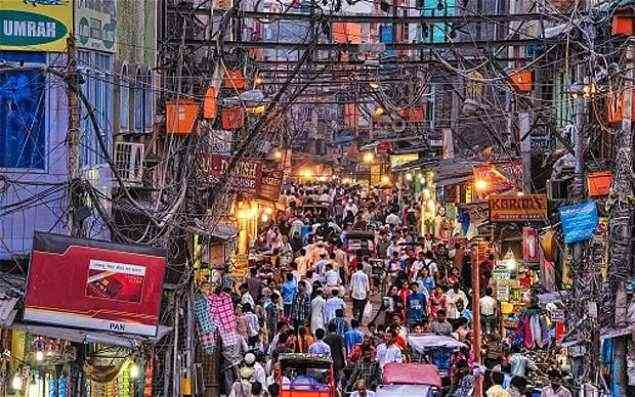 5. India is a Tourist's Paradise
Martin Luther King, Jr. once said, "To other countries, I may go as a tourist, but to India, I come as a pilgrim." India is a country of sensory overload. And that is what tourists look for, is not it? There is food: from expensive restaurants to roadside vendors. Can you even get something like golgappa, chicken tikka, samosa, daal, kebab, naan, etc. like you get in India? No one can hate Indian food. It is a foodie's heaven. There amazing sights everywhere! Where will you see elephants and humans bathing together? Maybe in Africa but definitely in India. Do not forget the festival. Each day there is some festival or the other. If for one community it is eid then for the other it is vat savitari. Attending a marriage ceremony in India is no less than a festival, too.