Kolkata is Known as the 'city of Joy' here you can find pocket friendly food to always helping people. Here you can find a combination of tradition mix with modernity in culture, in customs in tradition etc. Kolkata also remains one of the favorite Bollywood destination as many blockbuster are based on Kolkata. Everyone knows Kolkata for it's food and sweets and fish and rice. Beyond Food and Football, there lies a city where you can enjoy some unique experiences. Apart from the being the home of famous places and temples like Kalighat temple, Dakhineswar temple, Victoria Memorial, Visit to oldest zoo and largest museum and Library of India, science city, Eden Gardens, there lies a lot of hidden and unique experiences which one can enjoy and that too without spending a bulk or at very low rate.
1. Tram Ride
Kolkata is the only city which still has tram running on the streets on Kolkata and you cant afford to miss the joyous ride. Tram ride can surely be one of the lifetime experience of India and that too at a very low rate. It is also the oldest operating electric tram in Asia. It has also been the part of many Bollywood movies and you can enjoy tram ride at a rate as low as starting from less than 10 rupees. Well, its a tradition of Kolkata and pride for anyone and a never miss experience.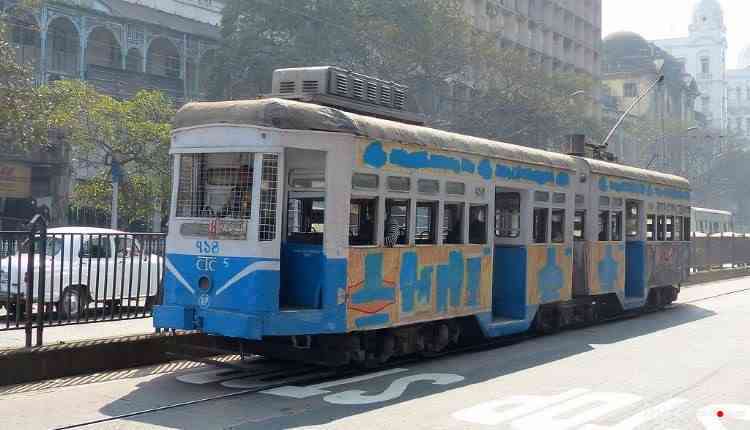 2. Horse driven cart near Victoria Memorial
You can feel like the Royals when you drive the special horse driven cart near Victoria Memorial. It is also one of the oldest tradition of the country. As Victoria is one of the most famous tourist place of Kolkata and a place where one can hangout a day long, one can't simply miss the riding of horse driven cart near Victoria Memorial. It is also one of the unique experience that one can have in the heart of the city.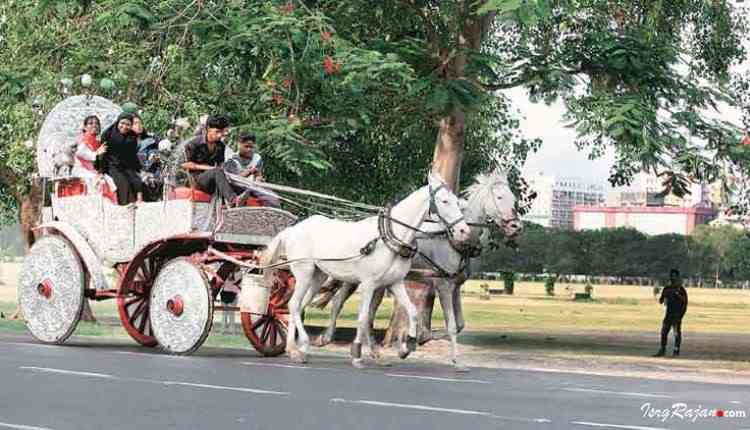 3. Hand pulled Rickshaw
Another experience you can have in Kolkata that it still have the hand pulled rickshaws that were introduced during the British period. This is also being the subject of many Bollywood films and still many rickshaw pullers have depends on hand pulled rickshaw for their earnings. Surely, one of the toughest job ever in the era of technology but surely it one of the unique experience you can still have in Kolkata.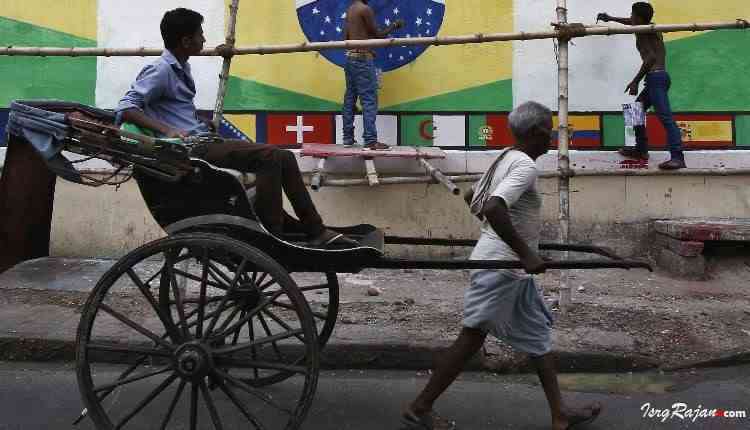 4. Kolkata Metro AC/Non AC
Kolkata is the home of oldest metro service and surely it hold its unique tradition than other cities like Delhi or Bangalore which too have metros but have developed much later. Kolkata metro have both AC and Non AC with no difference in fare and run on both underground and over ground and here you can enjoy ride as low as starting from  5 rupees. So, the oldest metro ride is surely prove to be great experiences.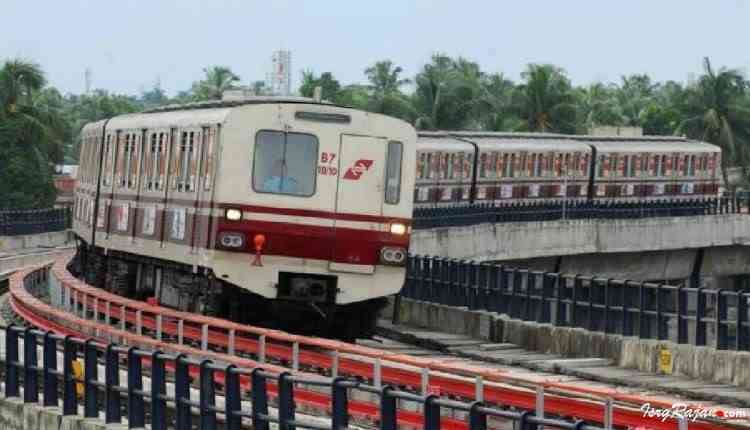 5. Boat Ride in Ganges
You can get the breathtaking view of Ganges and ride the Boat in Ganges with your loved ones, is surely one of the unique experience as it is also too old tradition of the city. The Ganga lies in the heart of the city in the hustling bustling area and a boat ride will surely gives a pleasure and satisfaction. The Boat ride is also being the part of the many Bollywood films and you can enjoy the view of Howrah Bridge and Vivekananda Setu.
6. Road Side Food
Anywhere around the city you can enjoy the Road Side Food starting from as less than 5 rupees. Yes! you heard it right. Panipuri known as Phuchka is one of the most favorite. Other than that you can find Bhelpuri, Masala Puri, Papri Chat, Badam, ghoti gorom, roll, kebab, chop, beguni, momos,roti, telebhaja and everything almost every where. The lists may go too big and too long. No doubt why it called the 'Food Capital' of the country. Street food around everywhere glorifies us. Apart from that you can also enjoy Biryani with Aloo only in Kolkata.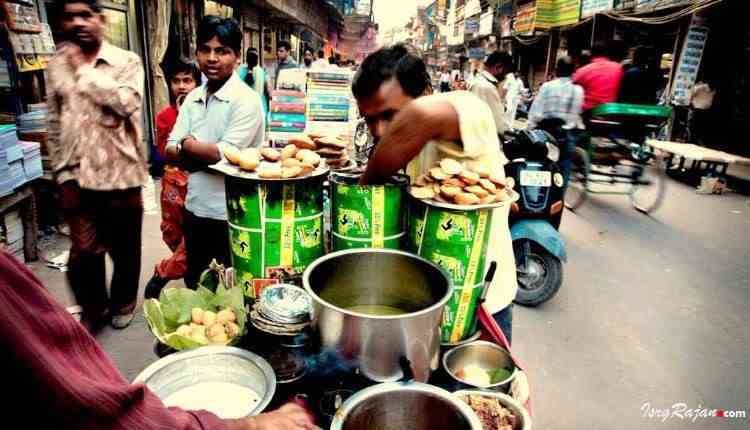 7. Visit Wax Museum
Now you can visit wax museum only in the heart of the city, where you can find the wax statues of the most famous personalities of different fields from India and world and can be a great place for photography and lovely experience. The museum is named after Mother Teresa and entry fee just as 200 rs. So you don't need to travel to far away to get wax statue as it is simply located in the heart of the city.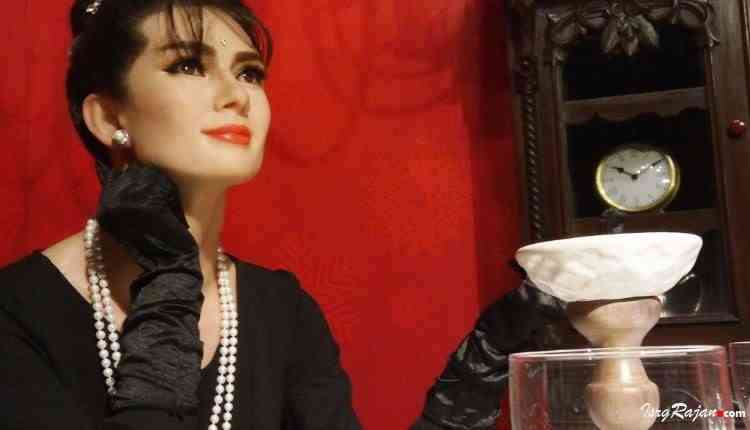 8. College Street For Book Lovers
It is also one of the very old book lane of Kolkata, you can feel the essence of history in this locality and the building dated during the British period. Its a book lover hub and one can take the walk around the streets full of books almost every books for all the people. For book lover this place is a must visit and also one can feel the uniqueness of the city, the tradition and heritage if one visit this lane.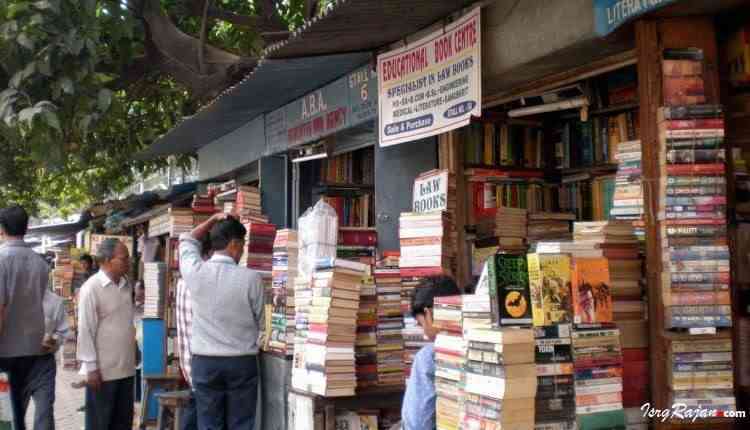 9. Visit Floating Market
One of the most recent things of Kolkata but surely its holds pride as Kolkata got its floating market. So, its a moment of pride for India as it is the first floating market in India. Although Dal lake also have unorganized floating market, but the floating market in Kolkata is much organised and planned. It is modeled after the Bangkok floating market and is located almost in the midst of the city. So, visiting this and shopping from floating market also gives a good experience of travelling in the city.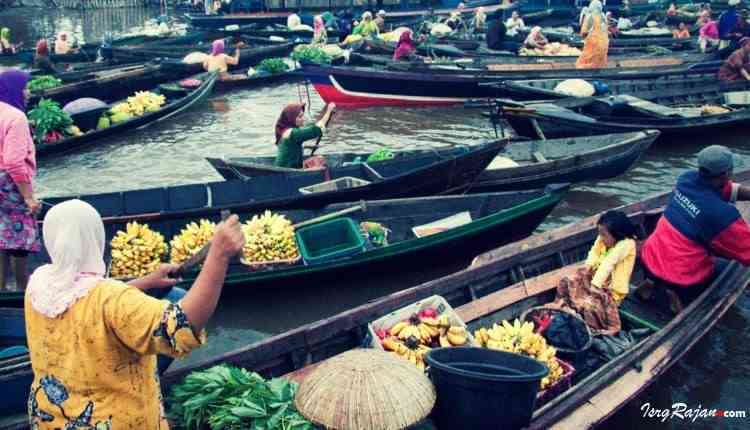 10. Visit Potters' Colony
Yes, you can visit potters' colony known as Kumortuli where the idols are being made. For many years Kumortuli remains the theme of many art works and Bollywood films. Here you can visit and get some good clicks of idol making in process. Best time to visit June to January. You can experience the idol making in process of the most famous Durga Puja of Kolkata, but the experience artisans.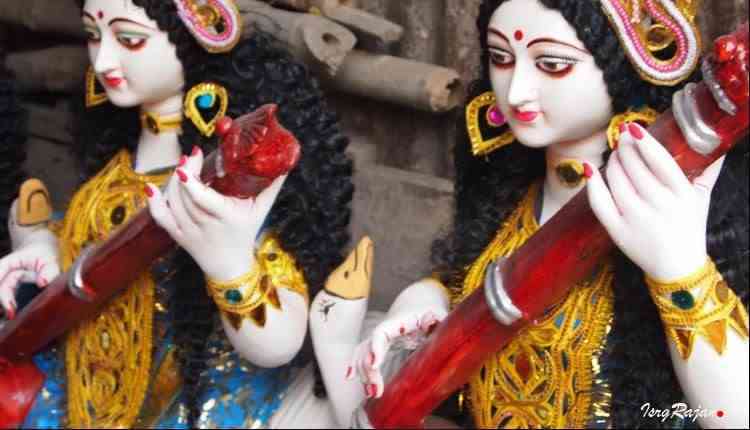 So, visiting Kolkata can surely be memorable and pocket friendly experiences.