Delhi is considered to be the city of love and romance which can be seen in the historical span too. If you are living in Delhi for many years, then you might have visited almost all the well-known places, including Historical Monuments, Qilas and various parks with friends, family or your loved ones.
But, still there are many unexplored places in Delhi. Especially, in South Delhi and across New Delhi and Old Delhi areas. Today, we will discover these unexplored and undiscovered places in Delhi which you visit.
1. Sanjay Van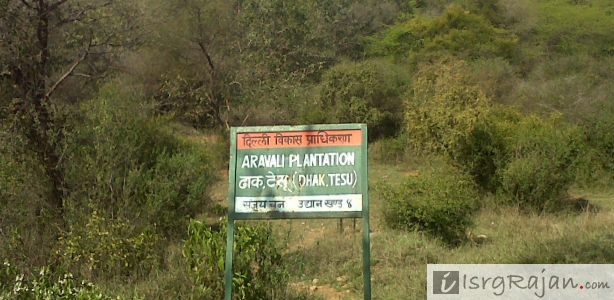 Sanjay Van (संजय वन) is located in South Delhi near Katwaria Sarai and is a city forested area near Vasant Kunj spreading from Katwaria Sarai to Mehrauli in South West region of Delhi.
It is one of the dense forested area in Delhi where people mainly come for jogging and hanging-out with friends and family. There are a lot of rumors about Sanjay Van that people call it as one of the haunted place in Delhi which will not bother you when you will see a lot of people inside the forest.
This place may not be that safe for girls and ladies who are thinking to visit this site alone. We suggest, you should go either with your friends or family.
Nearest Metro Station to Sanjay Van
Hauz Khas Metro Station

Buses from Hauz Khas Metro Station to Sanjay Van – 511

Malviya Nagar Metro Station

Buses from Malviya Nagar Metro Station to Sanjay Van- 534
Also See: Top 10 Places to Visit With Your Partner and Love Ones in Delhi
2. Jahanpanah City Forest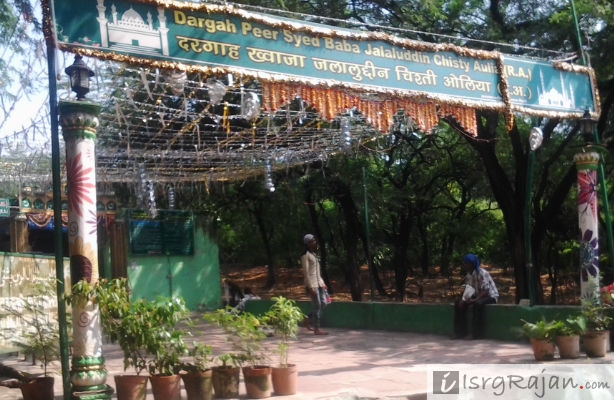 Jahanpanah City Forest is situated in South Delhi spreading from Greater Kailash-II to Ambedkar Nagar in the area of 435 acres of land. This city forest is dated back to the history in the Mughal period.
This is not just a city forest, but also a nature habitat for flora and fauna, a park and a religious destination. Yes, you heard it right, a religious destination for Islam & Muslims. Dargah Peer Syed Baba Jalaluddin Chisty Aulia is located in side Jahanpanah City Forest near Gate number 8 towards Greater Kailash-II.
Visiting time is limited from 5 AM to 10 AM in the morning and 4 PM to 6 PM in evening during winter and 4 PM to 7 PM in summer. Though this forest has a way connecting Sheikh Sarai-II to Greater Kailash-II and always remained open from 4 AM morning to till 10 PM night for the visitors who came to worship at Dargah Peer Syed Baba Jalaluddin Chisty Aulia.
Nearest Metro Station to Jahanpanah City Forest 
Saket Metro Station

Buses from Saket Metro Station – 427

Malviya Nagar Metro Station

Buses from Malviya Nagar Metro Station- 534

Hauz Khas Metro Station

Buses from Hauz Khas Metro Station- 540 upto Masjid Moth and then 427 or 534.
3. Dolls Museum
Dolls Museum also known as Shankar's International Dolls Museum (शंकर अंतर्राष्ट्रीय गुड़िया संग्रहालय) is located in Nehru House at Bahadur Shah Zafar Marg, New Delhi. Dolls Museum has a variety of collection of dolls in a large numbers.  Shankar's International Dolls Museum was named after its founder Kesava Shankara Pillai who was one of the well-known political cartoonist.
This museum is an ideal place for children and family, but not certainly anyone can visit this place since you won't get bored unlike you start feeling at other places.
A visit to the this repository would have an excellent impact on child's mind. There's an excellent academic price further. Virtually each country is populous by country differing in manners and habits, language, religion, dress. Such visits can facilitate them to understand regarding totally different countries, to tell apart between people from alternative races, however terribly totally different all of them look, to be told however folks in several countries dress up throughout their festivals or their manner of living.
These dolls square measure a visible delight and their communicative  faces will certainly cue you to return back all over again.
4. Indian Handicrafts Emporium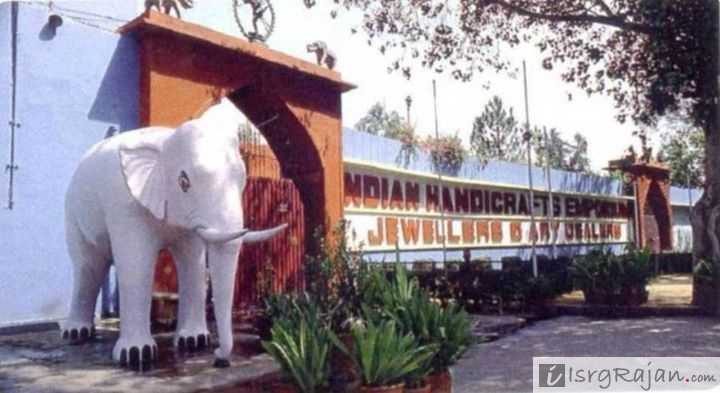 Indian Handicrafts Emporium (भारतीय हस्तशिल्प एम्पोरियम) is located on Sri Aurobindo Marg in Mehrauli, New Delhi. The emporium remains opened since 10 AM morning to 7 PM evening. Indian Handicrafts Emporium  is Delhi biggest interpretive of arts which truly reflects the traditionally handcrafted art work which includes various objects, handmade jewelries mainly made up of bronze and brass. Which could be used for decorative purposes. This has also various products made from pure silk and woolen products like Carpets. This Emporium also as things like Mysore's Sandalwood Figurines also known as statues. Here you can also find the products made up of  Silver, Novelties, Marble, Curios, Stone Sculpture, Scarves, Silk Sarees and various other clothes for men and women. You can also find antique products here. You cannot find the real and rich heritage of India in Delhi except Indian Handicrafts Emporium.
Nearest Metro Stations to Indian Handicrafts Emporium
Qutub Minar Metro Station

Buses from Qutub Minar Metro Station to Indian Handicrafts Emporium – 534 and 519

Malviya Nagar Metro Station

Buses from Malviya Nagar Metro Station to Indian Handicrafts Emporium – 534