Instagram has recently launched Reels which made it even more powerful social platform With over 1 billion users each month, Instagram has become one of the most popular social networks right now. It is also no longer the social network for scrolling and liking pictures or videos. It has become a platform that the influencers and businesses regularly use to generate revenue. Don't miss the tips and ideas on taking Instagram Reels to the next level.
While Instagram itself has tons of useful functions, but many a time, one needs extra help to take things to another level. Fortunately, there is no dearth of tools to up the Instagram game. Recently, Govt of India has blocked many apps on iOS and Android store which has resulted in more popularisation of local apps and brought new apps in the competitions whereas many useful apps have been replaced with the new awesome apps available locally which include Indian and non-Indian beauty camera apps.
Here we have compiled a list of 13 apps that you must try to get a sense of what you need:
1. VSCO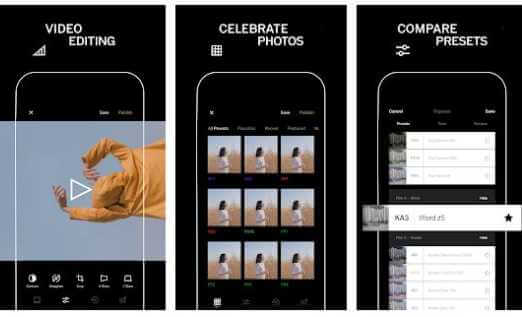 VSCO (Visual Supply Co) is one of the oldest and photo-centric apps that allows one to capture and edit photos. It has a wide range of filters which enables one to improve the picture with ease. It also comes with phone shots, and it makes the capture to look like it was a film. Its basic version is available for free and has a yearly subscription for additional features.
2. Snapseed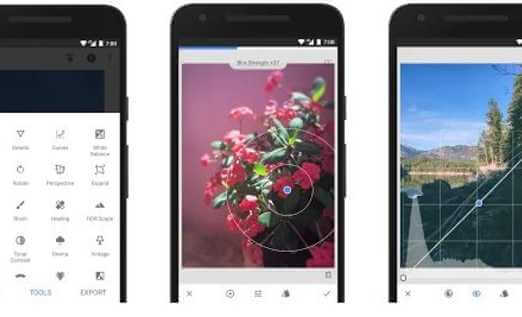 One of the highest-rated photo editing apps and go-to reference out there is Snapseed. It is a free and fully functional app that lets one incorporate all kinds of things to make the image look magnificent.
Its selective editing feature allows reworking on parts of the picture without changing the entire image. There are plenty of filters and effects available that can be used for free.
3. Adobe Aviary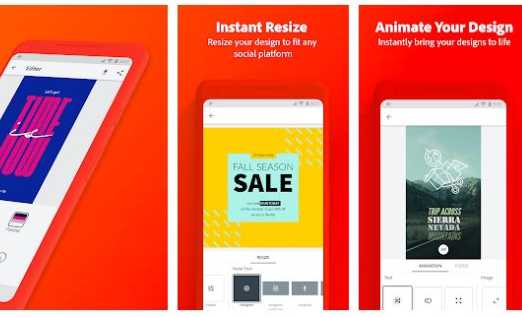 Adobe's product Aviary comes with a whole range of features that contains tools for all sorts of creativity. Effects, filters, stickers, overlays, and frames can be used to make eye-catching aesthetics. It has special softening and sharpening tools to fine-tune the photos. It also can suggest edits for photos.
4. Unfold
Unfold is the app to add more character to insta stories. Its inbuilt template gives more design flair to the stories and makes it stand out. Multi-piece stories with different sizes, texts, and, images can be created simply using this app. It also has a story mode to preview the story before posting on Instagram.
Also, read the most popular games that couples can play together online.
5. Instagram Layout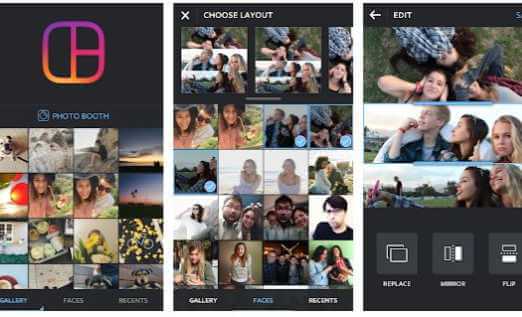 Layout developed by Instagram is a simple feature-rich photo mixer that instantly lays photos in the form of collage. Up to 9 pictures can be arranged in various dimensions and combinations. These photos can either be from the phone gallery or can be shoot with the built-in photo booth.
6. Boomerang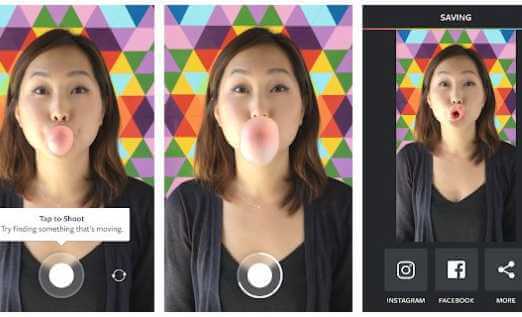 Instagram has a tool called Boomerang, which makes a video loop on repeat. A moving object can be recorded to create the boomerangs. With options such as SloMo, Duo and Echo now there are more ways available to liven up the insta stories. Proven to be such a popular option for creating stories, it is quite impossible to have missed this tool on Instagram.
7. InShot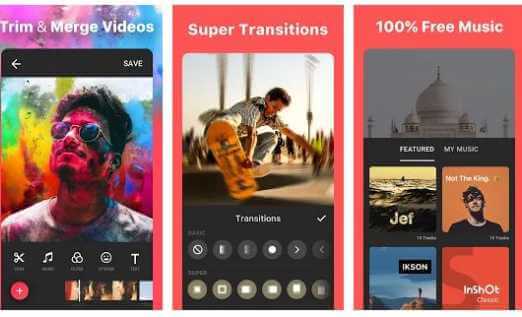 InShot app allows modification to the ratio of images and videos for insta stories. Elements such as GIFs, emojis, or text can be added to videos making it more creative. This is available for free on the app store but to remove watermark in-app purchase has to be made.
8. All-Hashtag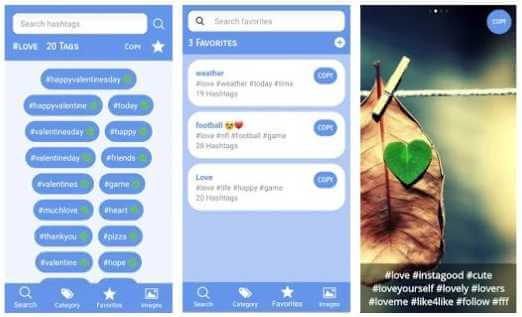 Nowadays hashtags are to be seen everywhere, be it Instagram, Pinterest, Facebook, or twitter. The right hashtag can help reach a wider audience and expand the content reach; it can also improve the SEO ranking. It is a website that helps to create and analyse easily relevant hashtags for social media content. Thousands of related hashtags can be generated and copy-pasted wherever needed.
9. Life Lapse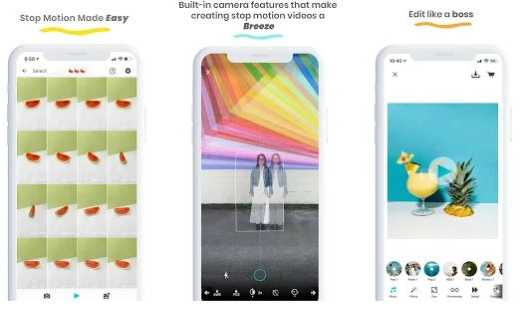 Stop motion videos for grabbing attention is what this app can be used for. The in-app guidelines help in creating a polished final version of the video. In-app, video editing tools and interval timers are the key features. It is free to use with paid premium versions such as add music.
10. Hootsuite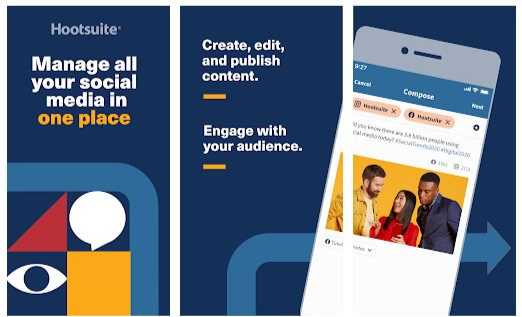 Scheduling of insta stories is now easy with the Hootsuite app. One can plan and create story content in advance and use Hootsuite to post it at a later time. It comes with a 30day free trial.
11. Command Instagram Analytics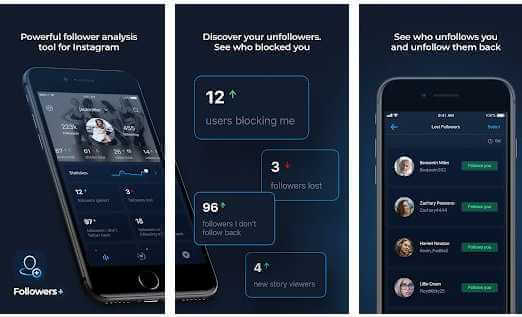 The command is an Instagram app that is for free with in-app purchase. It provides unique metrics that grade all your activity right from followers count to photo orientation. It also has a caption and hashtag recommendation feature and suggests the list of influencers to work with.
12. Canva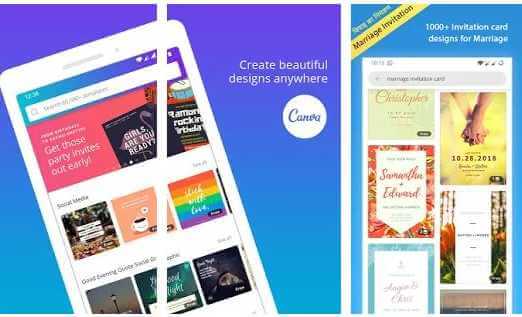 It is necessary to up the graphic design game and create professional-looking posts and stories. With Canva, a lot of marketing material, graphics, brochures, flyers, banners, Instagram posts can be created. There are a lot of free templates and layouts available on their website. Templates created can be saved for later use.
13. Adobe Lightroom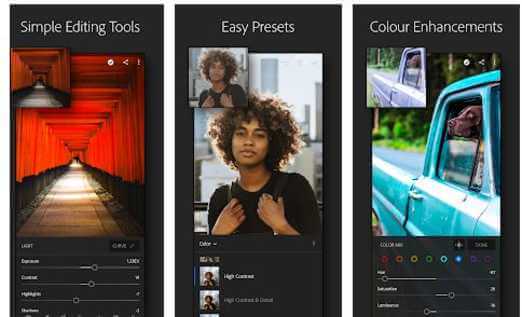 The most powerful photo editing app in the house is Lightroom by Adobe. It enables one to create beautiful images and has many options for editing. All edits are non-destructive and keep the original photo intact and save the edits separately. It is freely available for android and iOS users.
As the competition to stand out on the internet is high, do everything to have a stellar profile. Get an edge over others by downloading these apps and creating your brand on Instagram.