As India is facing the digital revolution, the policies associated with various areas like e-payments, e-health, digital literacy, financial inclusion, farming, rural development and many more have bought advance changes along with them. The young minds and their innovations are giving great relief for the long-suffering of the socio-economic hurdles. Investing in science and technology may provide a gradual change for India for it to become the world power. When we talk about digital India, the first thing that pops in our minds is e-payment.
The payments are made easy for everything nowadays. Online payment, Net banking, Paytm, NEFT, RTGS, Google pay, etc. are some of the easiest options available. But in some cases, your bank does not avail of your online payments, and that's when you use virtual debit cards. This is safer than the usage of the debit cards provided by your bank. These cards are used primarily for online transactions as they reduce the security risk. So let's look at some of the virtual debit card providers in India.
The 15 Best Online Virtual Debit and credit card providers in India are:
1. Axis Bank ASAP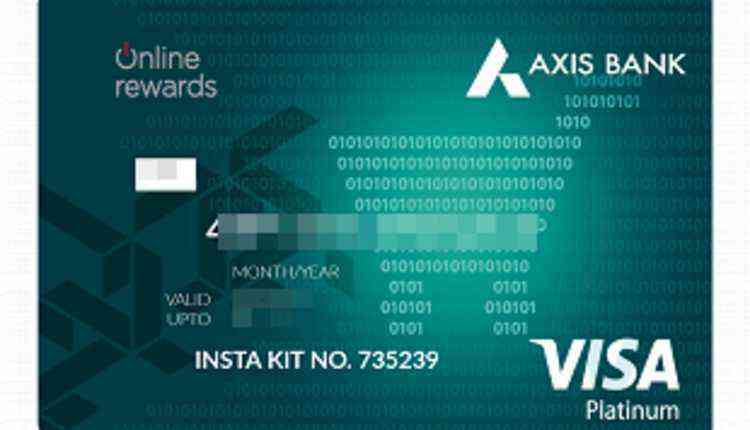 Once you create, Axis Bank ASAP accounts their virtual debit card comes complimentary. And with this card, you can register for the Axis Mobile app. So, basically, you need to open the Axis ASAP account to get a virtual debit card. Steps to how to find the details of your virtual debit card linked to your ASAP account is as follows:
Open an Axis ASAP account
Download Axis app on your Android mobile
Log in
Go to Accounts
Click on your ASAP account number
View debit card details.
This card doesn't have any plastic existence, and so does all the virtual debit cards. The Debit card has a transaction limit of Rs. 1,00,000/- per day. The Card type provided is Visa. There is no minimum balance required to apply for a debit card.
To open the account, there are two main criteria:
You need to be 18+ years
You should be an Indian citizen with valid address proof.
It has always been an issue in carrying a load of cash in your wallet is a burden these days, and this card makes everything easy.
2. Kotak 811
The Kotak Bank virtual debit card is also known as Kotak NetCard. The virtual debit card can be taken from the following steps.
Download Kotak Mobile app
Navigate to 811 section
Virtual debit card
Get one now.
You need to have your PAN and ADHAR documents ready, and you are ready to go. Transfer funds from internet banking and use this card for online payments. This card cannot be used to make payments directly at shops, but only used for online shopping, ticket booking, etc. The card type is Visa. Again, there is no minimum balance rule.
3. HDFC Payzapp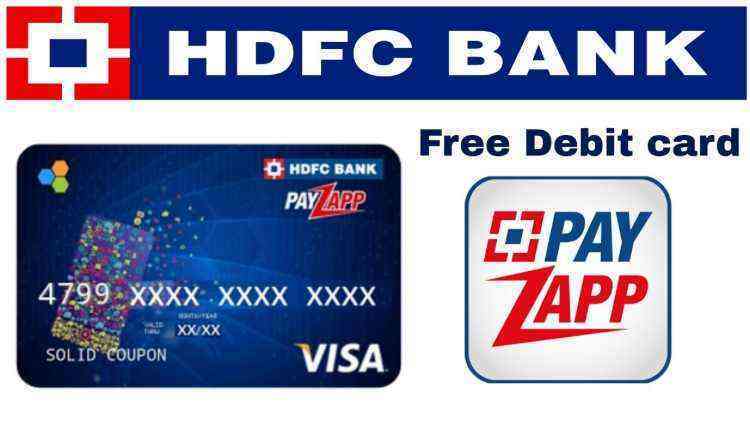 The HDFC bank issues a Payzapp card. This card is an app on your phone that can make payments convenient. The steps involved are:
Download Payzapp application from the play store.
Enter the mobile number registered with your bank account
Complete registration and basic KYC step
Link your bank account to the Payzapp card.
Now your online virtual debit card is ready to use. This card is a Visa prepaid virtual debit card, and the payments are made super easy. There are no international transaction rights for this. You can load the funds from net banking or credit/ debit card and use it.
4. Digibank by DBS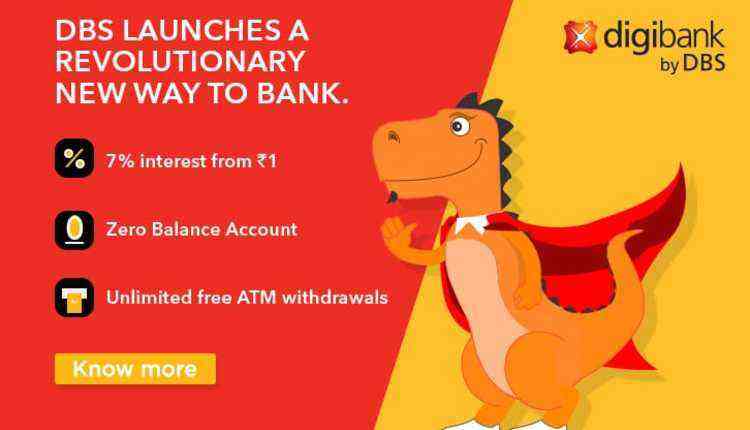 The Visa Virtual Debit card offered by Digibank is also one of the examples of payments made easy. It can be used as a zero balance digital bank account.
Download the app
Enter the basic details
Verify your number
Create a username and password
Link your bank account
Transfer the funds and use the e-wallet
The card type is a visa and the documents needed are Adhar and Pan card. This is a Singapore based bank, and it's getting the immense popularity in India in recent years. Cashback while shopping and great offers across travel, entertainment, etc.
5. YES Pay by Yes Bank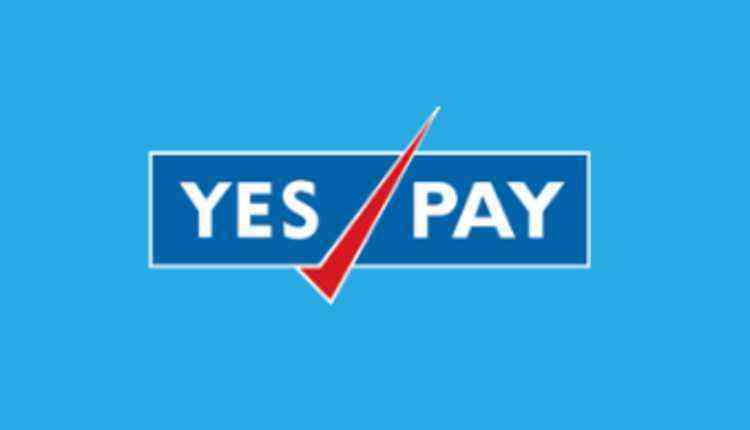 The Yes bank provides YES PAY as the virtual debit card for online payments. This is a mobile Pay e-wallet that can be created in seconds with your Adhar KYC. The steps involved are
Download YES PAY from the play store.
Enter the basic details
Verify your number
Complete the UPI (Unified Payment Registration) process
Link your bank account
Transfer the funds to the e-wallet
Use your e-wallet/ virtual debit card.
This card is Rupay and does not allow international transactions. The offers are availed for all the top brands if you shop here, along with bills, ticket booking, and cashback offers.
6. Pockets by ICICI Bank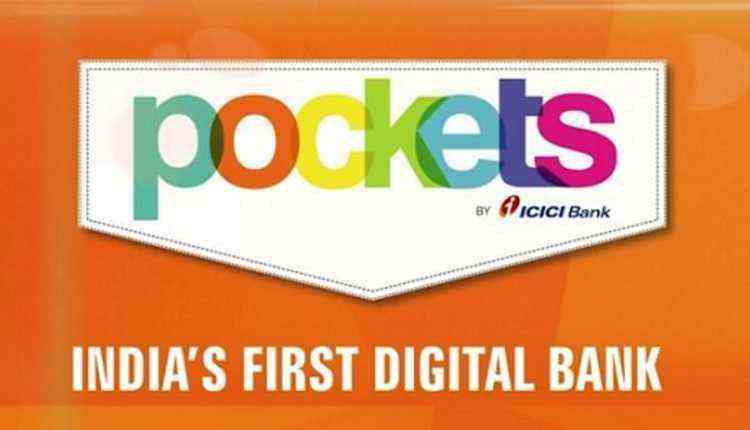 Pockets is an e-wallet service established by the ICICI Bank. The card type is Visa. Simple steps that are to be followed are:
Download the pockets app
Register with your mobile number linked to your bank account
Enter the basic details
Verify your number
Create your Username and password
Add funds from any other bank account or ICICCI bank account with the help of net banking
Create your e-wallet in seconds.
You can personalize your wallet and use it as google pay to send money to others or any other online payments. With a wide range of offers across all the platforms, pockets are one of the renowned friendly user Virtual digital Wallet. This service is highly secure, UPI enabled and limited to only National Transactions.
7. SBI Virtual card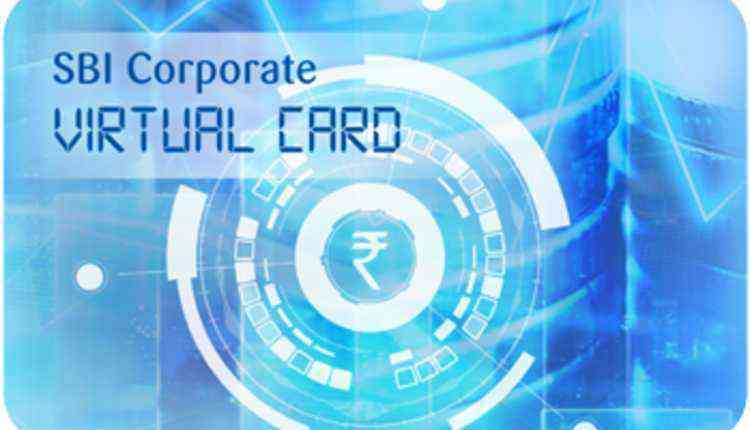 The State bank issued a Virtual debit card, also known as electronic card, especially for online transactions. The policy is quite different here. You can use the card from Rs 100/- to Rs 50,000/-. The validity of the card is 48 hours. Once the validity is expired, the unused balance is automatically transferred to your bank account. There is no limit over the number of times the card can be used one the same day – also, the card type is Visa.
To generate the online virtual debit card:
Log in to onlinesbi.com
Click on e-services
Now on e-cards
Enter virtual card limit (100/- to 50,000/-)
Click to generate
Enter the OTP
The virtual card is ready
8. DigiPurse by Union Bank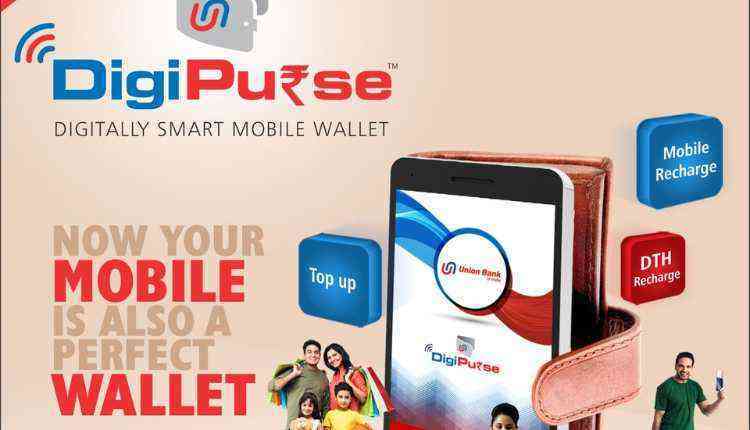 The Digipurse e-wallet is a virtual debit card from Union Bank. The card type is a Visa. Steps to use the card is:
Download the app
Enter the number and verify
Enter the basic details
Transfer the funds from your account
It takes 24 hours for the activation
The minimum amount you can transfer is 500 Rs and the maximum being 10,000 Rs.
With the help of Digipurse, you can pay your bills, recharge your mobile and DTH service and any other online transactions.
9. Payapt by IDBI Bank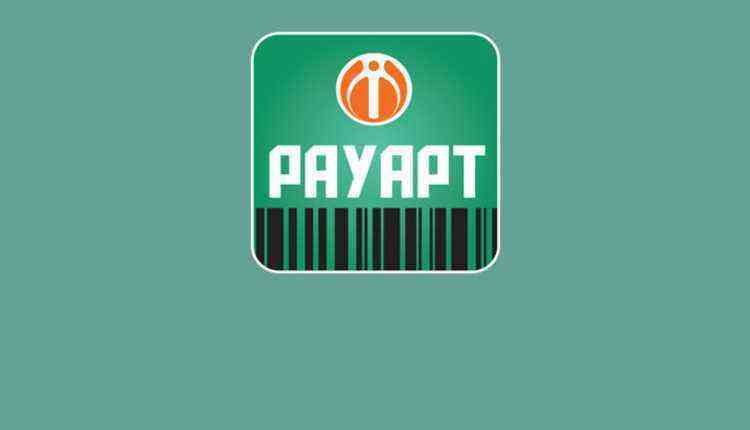 The IDBI Bank provides Payapt as its Virtual Debit card. You can download the app and register using your mobile number. Create a PIN and transfer money to the wallet. You need to input the pin every time you log in, and hence the app is secured. The limit for non-KYC is 10,000 Rs, and KYC is 50,000 Rs. This card enables you to Mobile recharge, bill payment, person to merchant payments, online shopping, sending money, receiving money, and you also can view the transaction history. The card type is Visa.
10. M-Clip by Bank of Baroda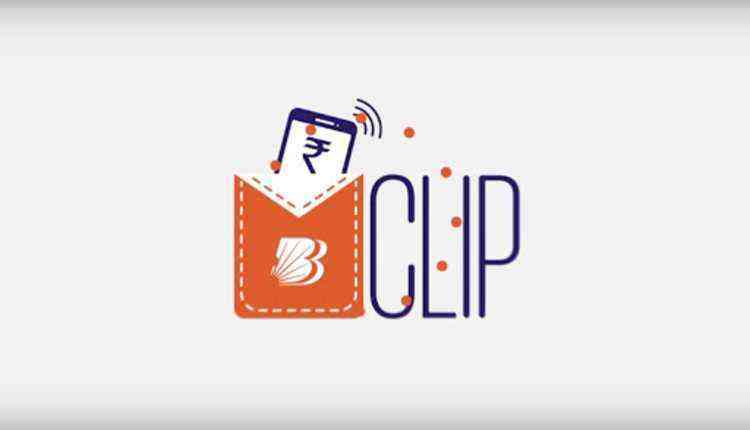 M Clip is a virtual debit card from Bank of Baroda. The minimum balance that you can keep is as low as 1 Rupee. The card issued is Visa and Mastercard. You can register with a few simple steps
Download the app
Enter the basic details
Enter the mobile number linked to your bank account
Transfer the funds
The M Clip wallet can be used at any e-commerce or m-commerce merchant. It is limited to only Indian transactions. The money can be transferred only from one M-Clip account to another and not to any bank account.
11. UDIO by RBL Bank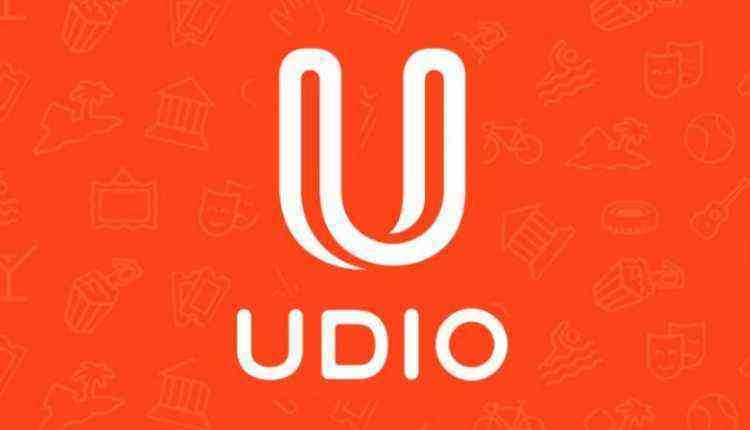 The digital visa card is an e-wallet from RBL Bank. You need to register using Adhar card and Pan number and open a savings account or savings and fixed account. Maintain a minimum balance of Rs 5000. TranServ has partnered with RBL Bank and offers Udio wallet. Transferring funds from a different account is made easy here. There is a limit on the number of transactions per day to 20 and 100 per week. The audio cashpoint is a service of authorized stores that will accept cash from you and load your U-Wallet.
12. Freecharge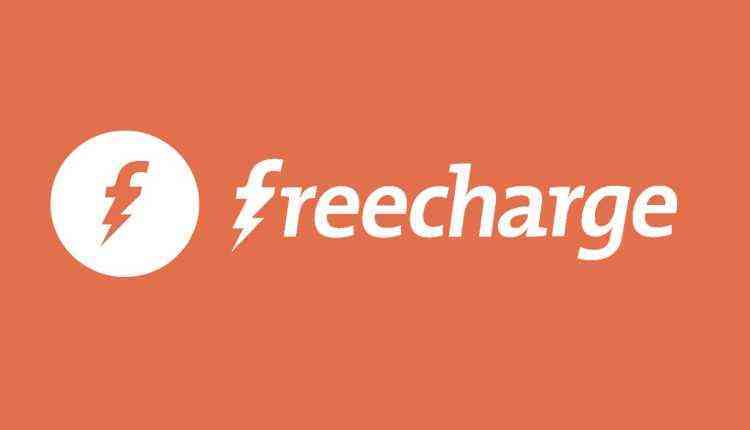 Yes, Freecharge is also an Online Virtual Debit card. It is a mobile wallet used all over India for mobile recharge. But that's not it. It has a prepaid virtual card service attached to it. It is powered by Yes Bank, and the card type is Mastercard. The transactions can be done only in India and not internationally. Download the Freecharge app by just entering your number and verifying it. Later add your bank account, and you can make the payments easily. The Master cardholder cashback offers can be availed by using Freecharge.
13. Slonkit by DCB Bank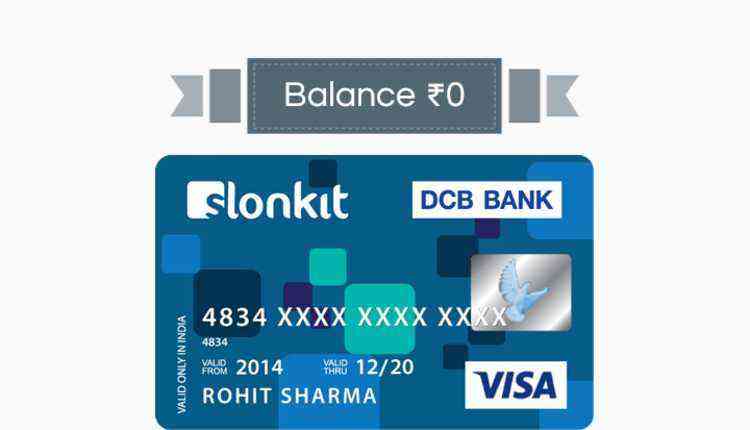 DCB Bank provides Slonkit with a virtual prepaid card. It is basically a money management app. Once you download the app, you can register with your DCB Bank account. They charge you an activation fee. It gives you information about your spending and how you can manage the money. Once your Slonkit card is activated, you can make the online payments and avail the offer given to DCB customers. The card type is Visa.
14. Zeta by RBL Bank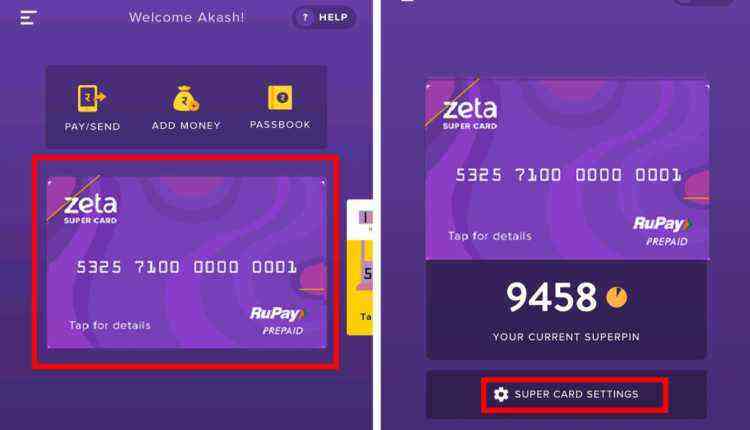 The Zeta super card is powered by RBL Bank. It is a virtual debit card that is held by RuPay. The following steps generate the card
Download the zeta app
Enter basic details
A pin is created
Now login and link your bank account to the app
The Virtual card is ready to use.
The online transactions are made easy with this. The dynamic pin changes with every transaction, and that is its unique feature.
15. Bluebird by American Express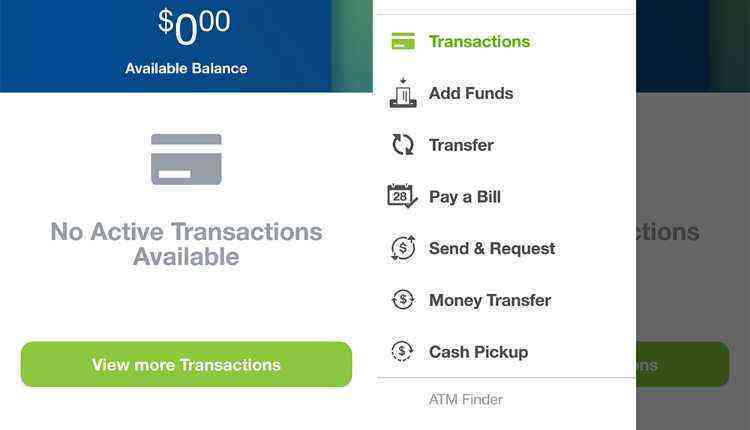 Download the bluebird app on your Mobile and link your bank account. American Express owns the card. You can transfer the funds here and use it for digital payments. The physical card is also available for ATM withdrawals. Paying your bills online is made easy here. With the bluebird app, you can manage any payments, send and receive the money, check your balance and transaction history. The downside of this card is you don't earn any cashback reward. There is no minimum balance requirement.
When hackers can hack your personal information, bank account and everything necessary to you, one should be careful of how to use the technology. Virtual debit cards are the solution to that. As the card transaction is protected by OTP and only you can have access to it the problem of hacking your bank account is impossible. The card has no physical existence, and hence it cannot be cloned.