Welcome to the era of advanced technology, where blogging emerges as a powerful tool for expanding businesses online. If you aspire to embark on a rewarding career in blogging, selecting the perfect platform to create your blog is paramount.
Achieving visibility and driving substantial traffic to your site can be time-consuming. However, by making the right platform choice for your blog, you gain a significant advantage in enhancing its online presence. In this article, we present the top 5 blogging platforms for beginners, equipping you to kickstart your blogging journey promptly!
The 5 best blogging platforms for beginners are:
1. WordPress.org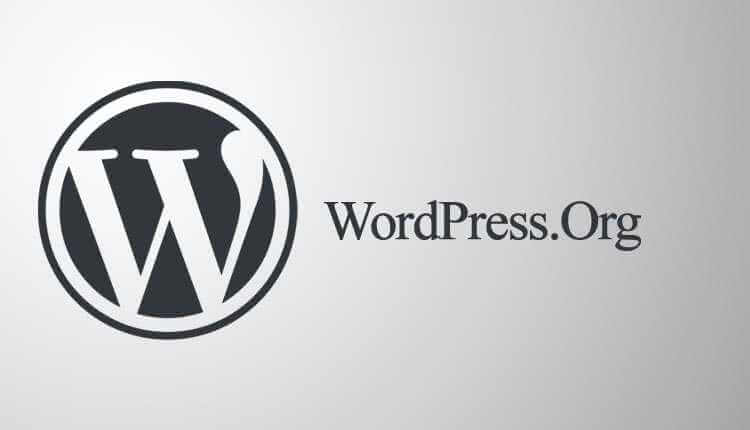 WordPress.org reigns as the world's most popular blogging platform, boasting open-source software known as self-hosted WordPress. This versatile platform enables the creation of various websites, ranging from forums to eCommerce stores. However, starting a blog with WordPress requires two essentials: a domain name and web hosting. Once you secure these, you can effortlessly install WordPress on your web host.
Opting for WordPress.org offers several compelling benefits, such as seamless database integration and remarkable flexibility. This platform also supports monetization through Google AdSense and Media.net, while allowing the integration of plugins for efficient affiliate marketing. Remarkably, apart from the hosting expenses, WordPress.org is entirely free to use, making it an alluring choice for aspiring bloggers.
Pros:
You have complete control over your blog.
Increase the capabilities of the blog with WordPress plugins.
Easy customization with WordPress themes.
Cons:
Requires a budget (Domain name & web hosting) to start a blog.
You need to manage backup and security yourself.
Pricing:
To purchase a domain name, it costs $14.99 per year. For web hosting, you need to pay $7.99 per month.
Also, see Earn Money Online by Writing Articles Online in India.
2. WordPress.com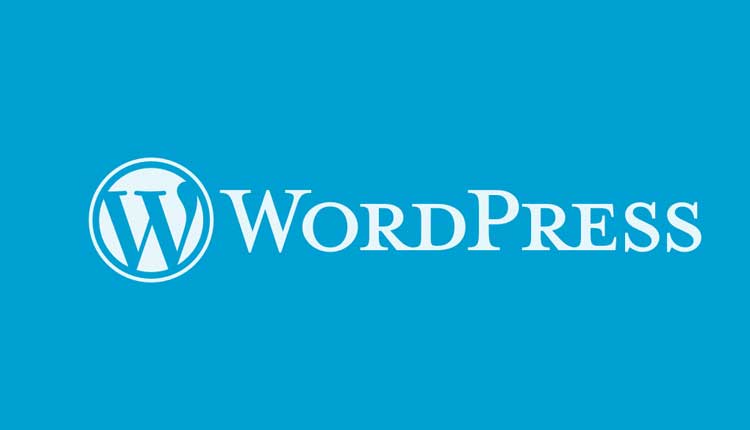 Before delving into WordPress.com, it's important to understand the distinction between WordPress.com and WordPress.org. Despite sharing the same name, these platforms offer different services. WordPress.com is a user-friendly online blogging platform, while WordPress.org is an open-source software designed for building individual websites.
WordPress.com enjoys widespread popularity, managed by the same team behind WordPress.org. Bloggers utilizing premium plans have the opportunity to earn through Google AdWords. Additionally, a vast array of themes is available, particularly with higher-paying plans. Upgrading to any premium plan grants access to an ad-free domain, ensuring a more professional appearance.
The platform also facilitates easy subscription upgrades with options for additional storage and custom domain names. Given its user-friendly interface and cost-free availability, WordPress.com comes highly recommended by many bloggers for creating blogs. Furthermore, with over 55,000 plugins at your disposal, the customization possibilities on WordPress.com are virtually limitless.
Pros:
Setup is not required.
No need to worry about the budget.
It has 3000+ free blogging themes.
There is no need to manage backup and security yourself.
Cons:
The free version does not allow monetization with affiliate marketing or Google AdSense.
If you want to add a  custom domain name, you need to upgrade to a premium plan.
Site maintenance can be time-consuming.
Pricing:
Basic blogging comes free of cost.
Personal plan and premium plan will cost you $4/month and $8/month respectively.
3. Blogger.com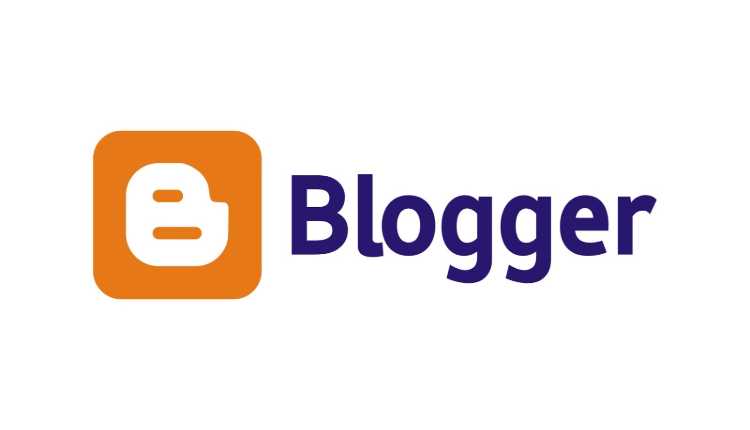 Blogger.com, under Google's ownership, stands as a fantastic option for fledgling bloggers, offering a 100% free platform to kickstart their journey. As a blogger on this platform, you can explore various monetization avenues, including AdSense and affiliate marketing. If you're looking to create a blog without any financial investment, Blogger.com is the ideal choice.
Starting your blog on Blogger.com is a breeze. Simply create a Google account, pick a template that suits your style, and begin publishing your content. The platform comes with a plethora of benefits, such as optimizing SEO settings, seamlessly integrating AdSense into your posts, and connecting your blog with Google AdSense for effortless revenue generation.
One notable advantage of Blogger.com is the freedom it offers to edit the HTML and CSS of your site, allowing you to tailor your blog's appearance according to your preferences. This platform particularly suits lifestyle bloggers, providing them with an excellent platform to share their passions and interests with the world.
Pros:
It is entirely free.
Easy to get started and straightforward to set up and use.
Feature-rich blogging platform.
No need to pay a subscription fee to use a custom domain name.
You can monetize your free blog and earn money through AdSense.
Cons:
Only basic features available.
You cannot add an eCommerce store to your blog.
Limited customization.
Without prior notice, your blog can be suspended.
Pricing:
4. Medium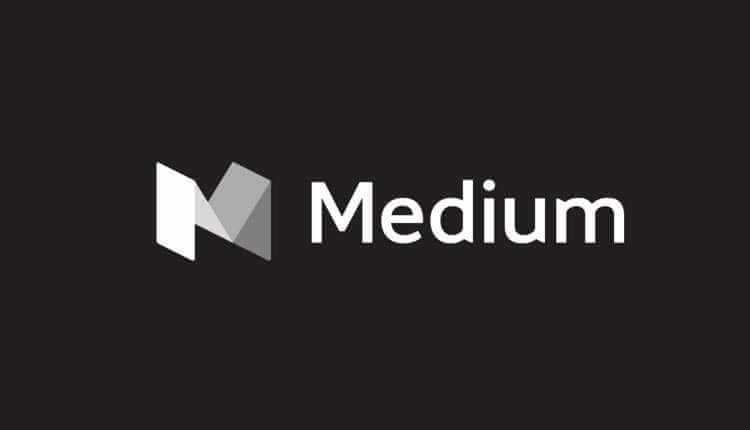 Launched in 2012 as an online publishing platform, Medium is renowned for its user-friendly interface, making it highly accessible even for absolute beginners. The platform allows monetization through its partnership program, enabling writers to earn from their content. As a hub for compelling stories and articles, Medium offers a personalized experience, allowing users to read and follow content that resonates with them.
One of the platform's notable features is a built-in tool that facilitates content import and sharing with followers, streamlining the content creation process. If you're a writer who simply wants to focus on writing without the hassle of technical complexities, Medium is the perfect choice for you.
Additionally, Medium provides an optional membership plan, offering further benefits to both readers and writers on the platform. Whether you're a seasoned writer or just starting your blogging journey, Medium's newbie-friendly approach and membership options make it a top-notch choice for all kinds of writers.
Pros:
It does not require any setup.
Low maintenance and easy to use.
Reporting tool to understand how readers engage with your content.
Earn money through the Medium partnership program.
Cons:
Compared to other platforms, features are limited.
No plugins or extensions.
You have limited control over your blog.
No customization options.
Pricing:
Blogging is free. Medium membership will cost you $5/month.
5. Wix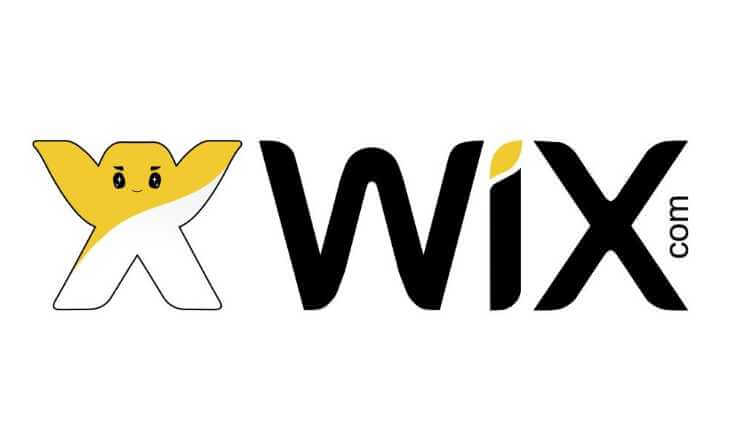 Wix stands out as a user-friendly drag-and-drop website builder, catering to various website needs, including eCommerce stores and business websites. For newbie bloggers seeking an all-in-one solution for blogging and hosting, Wix proves to be a popular choice.
With an extensive collection of over 500+ free pre-designed templates, Wix offers a diverse range of options for creating a visually appealing and functional website. Whether you prefer to start from scratch or use pre-designed templates as a foundation, Wix provides the flexibility to suit your preferences.
This platform's drag-and-drop interface allows easy customization, enabling bloggers to effortlessly create and manage their content without any technical expertise. Overall, Wix is an excellent choice for aspiring bloggers looking to establish their online presence with a seamless blogging and hosting solution.
Pros:
With the drag and drop builder, you can create a website the way you want.
It provides hundreds of free templates.
Mobile-optimized site.
Upgrading to a premium plan lets you enhance the functionalities of your website.
It has a built-in archive of free photos and videos.
Cons:
It lets you build very basic websites.
Unless you upgrade to a premium version, your website will display only Wix-branded ads.
It lacks customization options and CMS.
Pricing:
Blogging is free. The premium plan starts at $17/month.
Business Basic starts at $23 per month.
Evaluating the pros and cons of each blogging platform is crucial to finding the one that best aligns with your goals and needs. Ultimately, the best blogging platform for you depends on your specific needs, technical expertise, budget, and long-term goals. If you prioritize full control and customization, WordPress.org might be the top choice.
For simplicity and a hosted solution, WordPress.com or Blogger.com could be more suitable. If you prefer a minimalist writing-focused platform, Medium might be the way to go. And for beginners looking for a user-friendly all-in-one solution, Wix could be the ideal option. Remember, there are many other blogging platforms out there, so don't hesitate to explore other options if none of these five fully meet your requirements.