First of all, make sure you know what your face shape is. Take a mirror or shaving mirror whichever you prefer, a look at your face's design. Make sure your hair doesn't get in the way. Make sure you can see your forehead and your cheekbones. Your face will be of one of the shapes given in our list.
The hairstyle you pick can define how people view you. It all comes down to deciding the right hairstyle that suits your face shape. There are necessarily four types. Decide yours and pick a hairstyle from this list.
Face shapes: RECTANGULAR, OVAL, CIRCULAR, TRIANGULAR, SQUARE, CYLINDERICAL.
If you've got your face shape down. Well, damn! Good job! The first and most important step is over. Now you have to follow this list of insane hairstyles and see what you like. Remember, your face shape decides what suits you.
20 Latest and Trending Hairstyles for Boys and Men with and without Beards:
1. Slick Back Undercut (Constantine Undercut)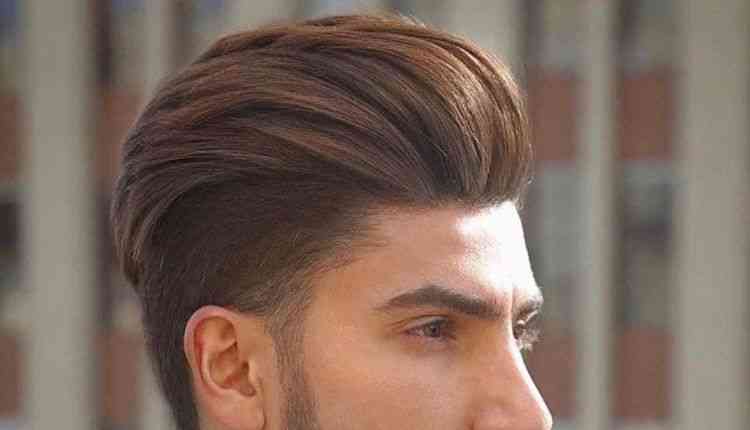 Suitable for people with distinct jawlines. If your cheekbones are distinctly visible or your face has a solid rectangular/triangular feel, you can go for this hairstyle. The top is puffy and slicked back with hair wax, and hair texture spray is applied on the side to make the undercut look full of texture and volume. If you have an oval face shape, you're in luck. Every hairstyle may suit your face. Give it a shot. The Constantine slick back undercut based around the John Constantine look from the DC comics Hellblazer series under the Vertigo imprint.
2. Flowing locks-Phoenix Lock cut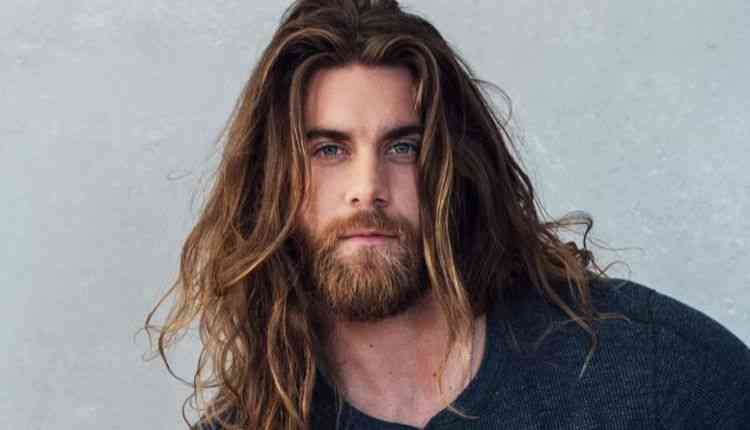 If you rock a crazy good beard and have a cylindrical/rectangular face, this might be the right hair for you. Remember, growing out hair can be tough as one doesn't find things that motivate them to keep growing them out. They might feel awkward at one stage when the hair is neither long enough nor short enough for the old hairstyle that they held so dear to their heart. You need to power your way through. Eventually, you can do so much more with your hair if they're long. This flowing lock's hairstyle is based around keeping your hair flowing and maintaining an M shape at the top that makes it look like a crown. Aquaman and Joaquin Phoenix inspired it. Suitable face shapes-Oval, Rectangular.
3. Original free fall undercut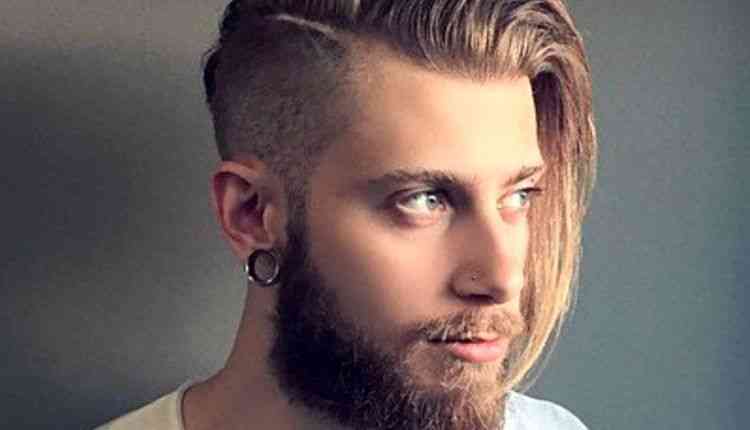 Creativity has no boundaries. These undercuts prove that statement right every time. Your hair, when they're medium length, can do so much more than you're allowing them to. The best way to make them reach their full potential is to experiment with them. If you liked Leonardo DiCaprio's hair from his older romantic movies like Titanic, but feel like its too out of trend, why not redo it with a bit of trendy touch up? Undercuts are in trend these days and so is having a beard. If you have an oval face shape, this might be the right style for you.
4. The Zayn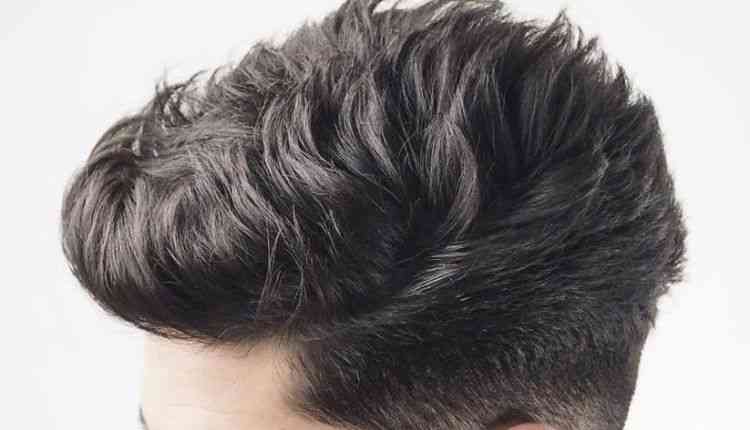 The senoritas love him. He has rocked many different hairstyles that look crazy, and he never fails to amuse us with his great sense of style. Zayn Malik's signature haircuts are always a goto for teenagers these days. The hairstyle is based around having a simplistic spike up textured hair that is blowdried and not much product is put into it. The sides are textured by putting some texture spray, and the top is slightly slicked back but not back because they're kind of short in length. This gives the illusion of a controlled textured cut on top and funky undercut on the sides. It works on all face shapes except rectangular ones.
5. The greasy slick back
Usually, I am not a fan of greasy hairstyles. But this particular one takes the cake. Slick back your medium length hair and add some nice wet hair gel. It looks neat, sexy and overall very stylish. This is, however, is not recommended to people with big foreheads. It might look extremely choppy on them. So make sure your face is a triangular or square shape. No beard or beard, this hair can work on the right face shape either way.
6. The medium flowing Jacksparrow
If you like your hair to flow and not be constrained in a headband. Well, here you go. Any face shape will do, even cylindrical or triangular. This is a side undercut with texture powder on top. The volume of the hair is heavy, so make sure you don't suffer from heavy hair fall problems. I suggest you use Pete and Pedro products to make your hair look heavy and full of superior volume. Clean shaved faces work very ell with this.
7. Tiger spikes-disconnected highlighted undercut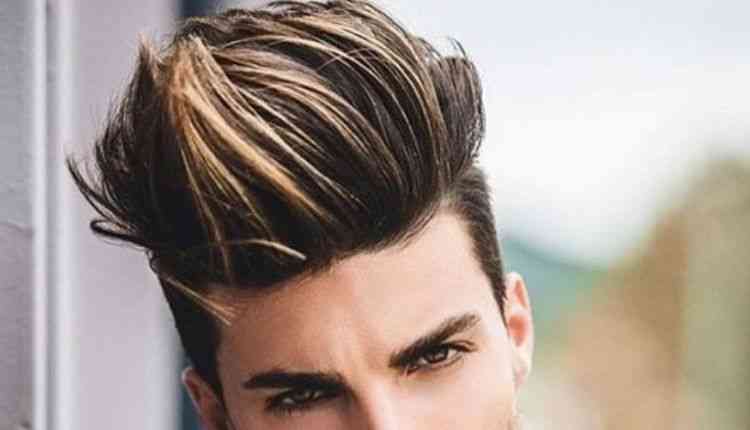 There are many highlighted colours for you to choose from, and yellow seems to fit well with people who have brown hair. Even if you have charcoal black hair colour, Tiger style might be the thing for you as the medium length spiked up hairstyle makes you look like a sassy badass that can't stop ladies from swarming him. It's recommended that you spend a good amount of money on your products because these kinds of hairstyles are not easy to keep in check. Perfect for people with heavy hair volume and square face shape. A french cut beard is recommended.
8. Long messy quiff cut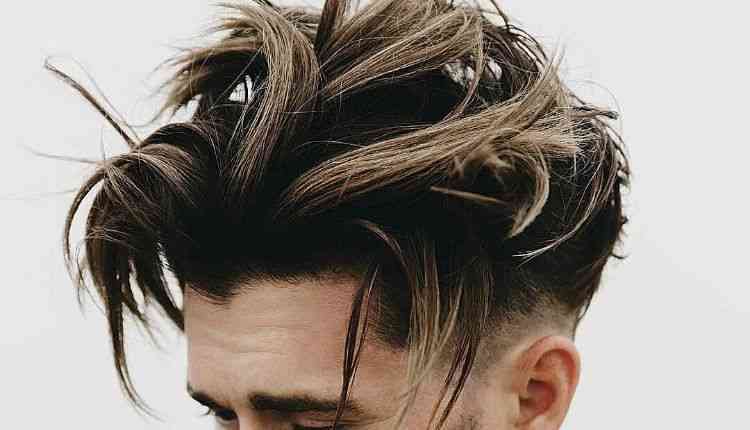 This hairstyle is pretty popular and very trendy. Though I am not a fan of the amount of effort that goes into it, I do like it. It's going to be a bit difficult to keep the way you want it. However, once you get the basics down, what will stop you? Another hairstylist also mentions this hairstyle as one of his favourites in his article. On Macho Hairstyles, he says, "Be trendy in 2019." A beard is optional.
Want To Look Like A Bollywood Heroine: 10 Amazing Steps To Become A Diva?
9. The Upper Man Bun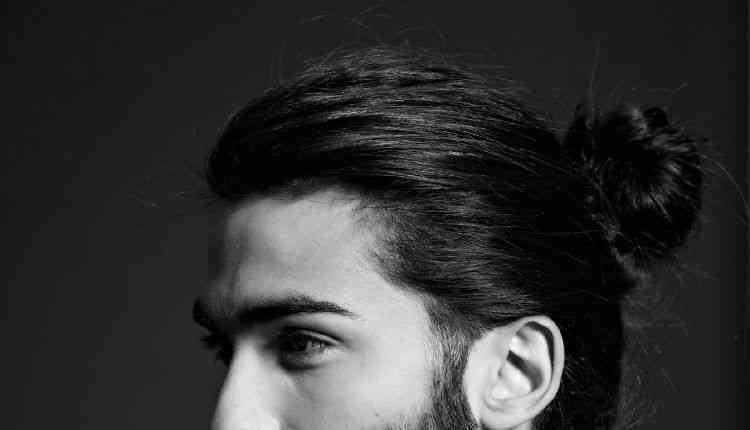 This is one of my favourites. I am growing my hair out just the way they were a few years ago before I cut them. This hair is perfect for any hair shape. This is what I like about long hair. They suit a variety of face shapes. You have to grow your hair out over a few months, and you can create your man bun hairstyle depending on whether you want it on top or the bottom of the back of your head. It's amazing and looks neat and trendy. A beard is strongly recommended.
10. The Modern Messi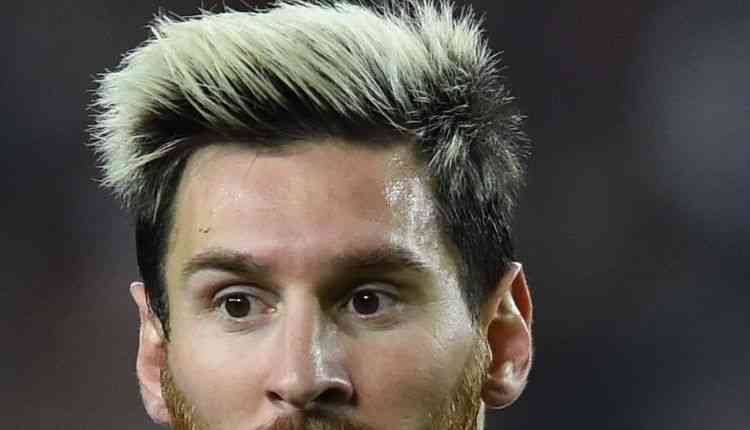 Lionel Messi is one of the many legends of Football and one of the many athletes with amazing hairstyles. He used to have long hair before that didn't suit him as much. But a couple of years ago, he came out with an insane beard and a hairstyle that looked crazy good and is still in trend today. It's a blowdried highlighted hairstyle where Messi puts in some hairspray to keep it upright and adds some texture spray and hair wax to uphold the spikes. A beard to go with it is recommended but optional.
You might also find 5 Best Ways To Pamper Yourself When You Turn 50 a good read.
11. Messy Slick-back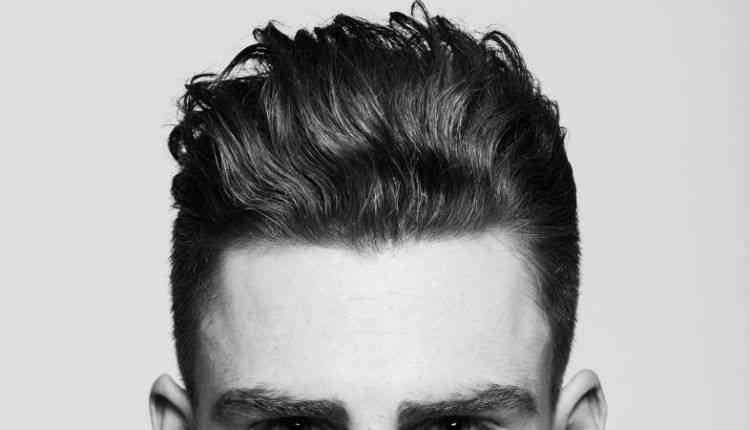 Slicking back hair can be a pain in the arse. Luckily for you, a messy alternative is available. Just blow dry your hair with the wax still in them. Put some hard hair cream and let them get messy as they go back. Beard or no beard, this hairstyle looks sick as anything.
12. Combover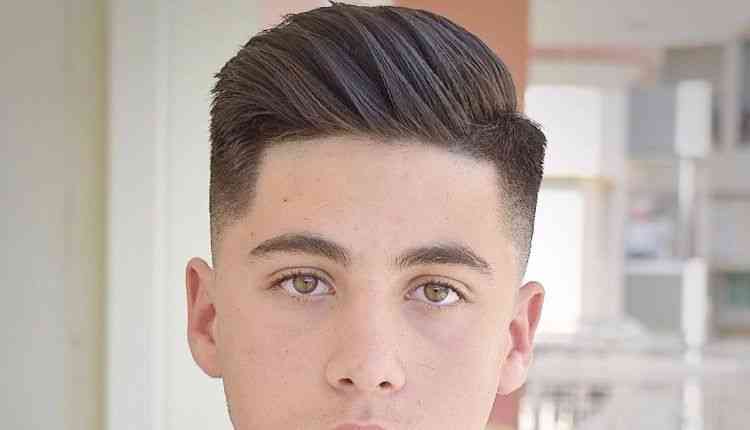 A simple hairstyle with some good hair products. Some hair gel. A neat combover is simple and elegant to look at. The sides are cut with some clean small cuts, and it looks like a military cut in many ways. What sets it apart is that the hair on the top is longer than a military cut and are slicked diagonally backwards. Style meets simplicity. What more can you ask for? Face shapes that the hairstyle suits include Oval and square.
13. High Volume Slick Puff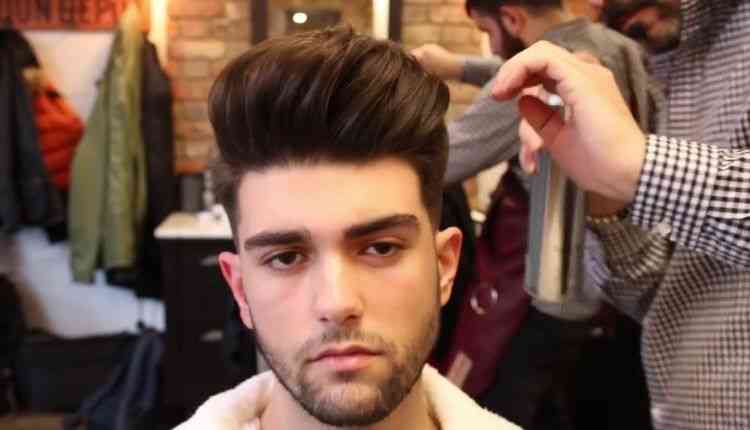 Men with oblong faces who desire to have hair that has more volume on top can go for something like this. It requires a lot of product to keep up. The most interesting part about this hair is that it doesn't need blowdrying. The main reason being the fact that a good hair cream can do just the trick for you. A three-day shave is recommended for people with this hairstyle.
14. The Jackman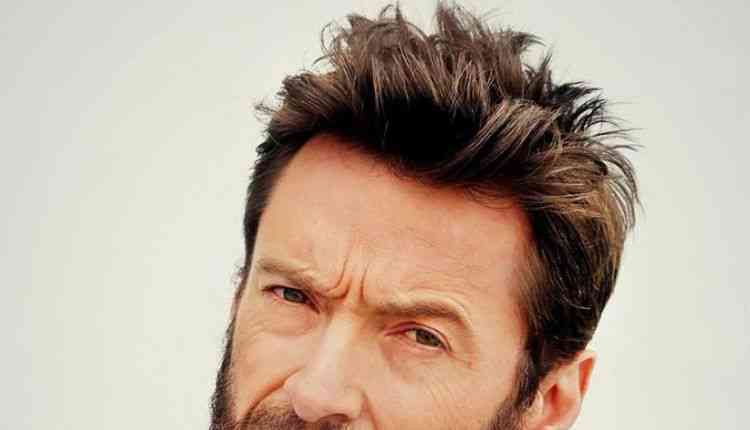 Another messy haircut that is extremely popular is the Jackman haircut. You're going to need a beard to go with it, but it's gratifying, I assure you. Just a bit of blowdrying in either direction and some hair spray. Ta-da! Make sure your stylist knows what they're doing. They should not cut too much on the sides. Otherwise, your follicles might not stand up the way you want them to, as the hair on the top is dependent on the hair on the sides. Rectangular face/square face can do well with this hair too.
15. Silver Haired Devil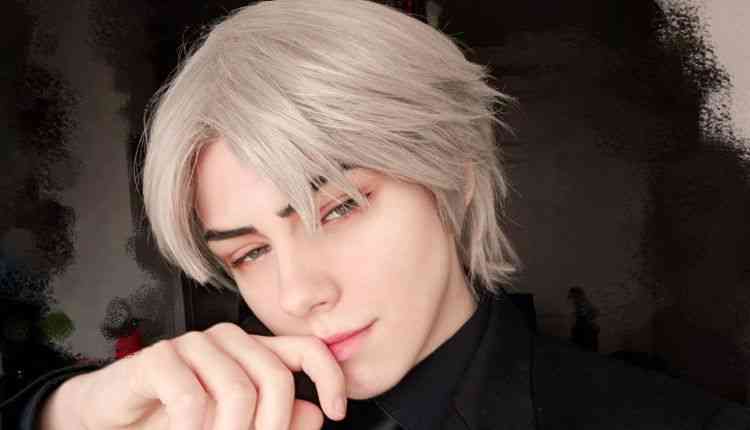 The Lee Chaolan inspired Silver Haired devil suits anyone who wants to go out of their way to get a proper romantic vampire look. Its simple and the hair has met with keratin treatment along with some straightening. the hair is then dyed a silver colour and styled to look like an anime character. Small faces do best with this hair as you'd want your hair to stand out the most. Keep your hair well-kempt and try to add hair powder to increase the volume a little bit. To get a slightly feminine look, a clean shave is recommended.
Challenges make us stronger, but do you know the Challenges That Are Faced By Every Women In India?
16. The Jin Kazama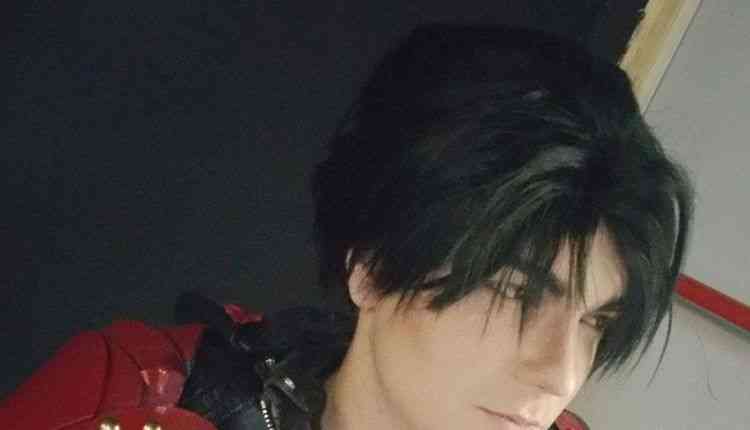 This hairstyle is inspired by the popular Tekken Character Jin Kazama and is in trend in Japan since 2018. The hair is simple and centre-parted, giving it a very stylish look. They are medium length and have great texture details, one that can only be achieved by using an enormous amount of hair spray and styling with a straightener. Hair rebonding is recommended. Clean Shave is the best option to go alongside with it. Small face, oval or triangular is the best one suited for this.
17. The ScreaM: They talk about my one taps-look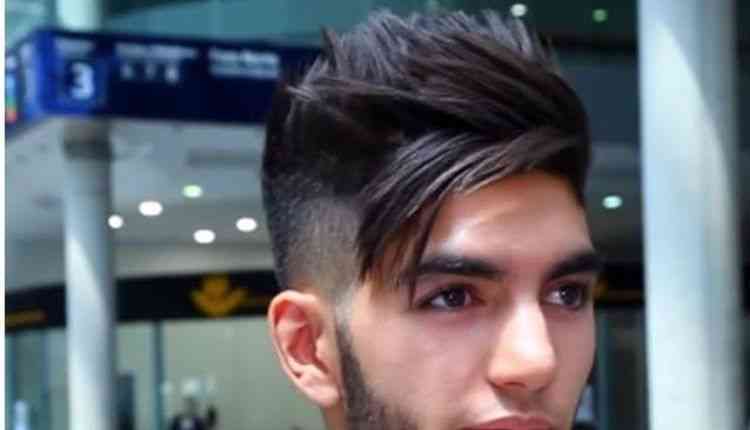 For those of you who don't know who Adil "ScreaM" Benrlitom is, he is a popular Belgian Counter-Strike professional and Streamer. His hairstyle is one of the most iconic hairstyles in the history of esports. Blowdried hair with the heavy volume on top, diagonally spiked back hair and the same hair spiked front forwards as well giving the hairstyle some symmetry and an incredible amount of style. Oval and circular face me go for it. Cylindrical faces may not like it all that much.
Lack of confidence? Here are the 5 Best Ways To Be Confident Always In All The Circumstances.
18. Curly alpha-long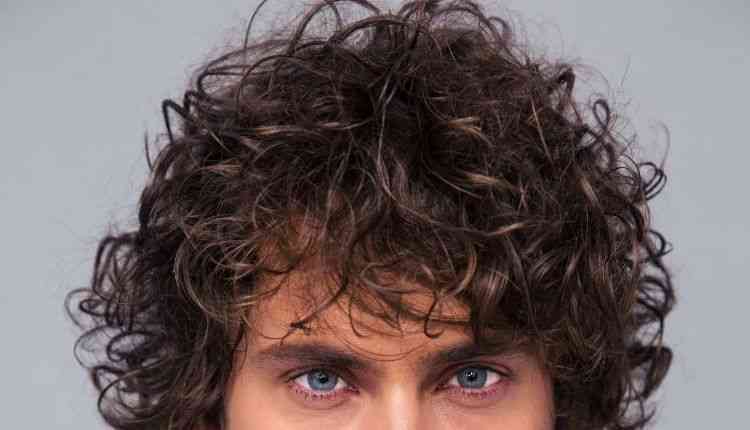 An alpha haircut constitutes of clean hair with a look that is neat and slicked. A messy alpha, however, is very different. It's for our brothers out there that have messy curly hair, grow them out and spray them down, let them flow and do their thing. Any face shape is good.
19. The side spike-falling cut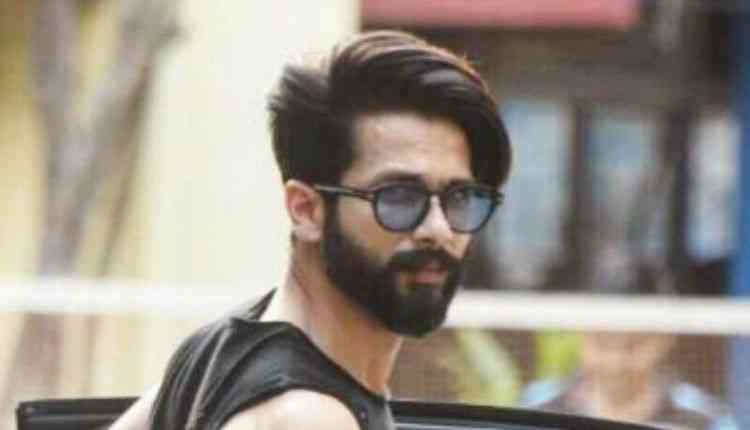 Shahid Kapoor rocks this haircut with his right side spiked up lightly, and his left parted hair flowing downwards like an emo's. The volume in his hair is incredible, so if you have a similar set of hair, you can throw in some hair cream and go for it. A beard will take you a long way. Oval or triangular face with strong jaws will do best with this.
Also, read 7 Natural Face Packs That Will Give Your Skin Instant Glow Without Damaging Skin.
20. Korean flowing-Side-lock man bun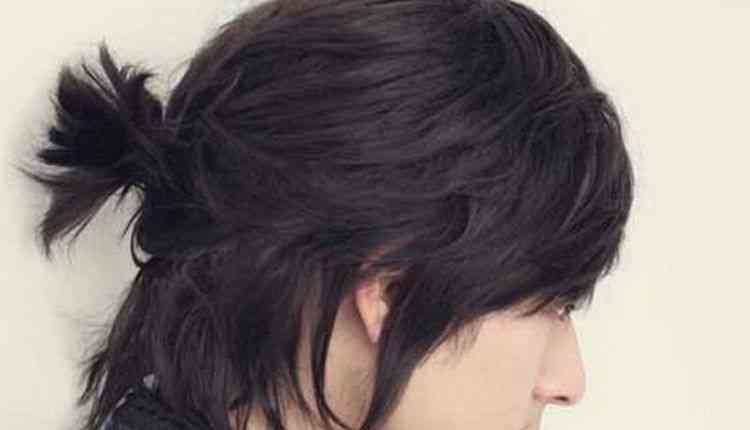 This is a hybrid hairstyle. It comprises of a regular man bun tied in the centre of the back part of the head, and it also has the anime-inspired side locks that flow down. It gives you the medieval/romantic-french look from back in the 1700s. This hairstyle is very trendy in modern-day Europe. Oval faces and circular faces will love this style.
That was a collection of many amazing hairstyles in modern times that are quite trendy around the world. There are many more hairstyles that are incredible and may suit you. Just remember, go for something that'll suit your face and never be afraid of experimenting. Be trendy and be stylish. Work is important but "N'oublie pas de Vivre".