The Golden Era of YouTube is swiftly losing its glamour and glory. Though it's one of the most favoured video platforms, it doesn't mean that it is always the finest either! So, are you pondering what went wrong? It's all about the modifications that it got into its system, which made YouTube come down from the limelight. Also, several YouTube options for content creators gradually began to acquire momentum.
Here's a Quick Glance of the YouTube Downturn:
Suspending consumers without reasons & they can't get back to account at any cost.

The most notorious comment section where a lot of YouTubers have gone to the extent of disabling comment section to avoid offensive content.

The warning of the Digital Millennium Copyright Act (DMCA) takedown system.

YouTube notified the creator community that video removals might rise during the COVID-19 pandemic.

According to reports, YouTube introduced its paid-for service, which will charge $10 a month for additional features and access to unique content.

In 2017 the moderation team failed to monitor & streamline the 450 hours of dangerous content posted every minute.

Same year US and UK misfired YouTube for letting them publish terrorism content without any restriction.

In 2018 YouTube partner program played nepotism game to the Big creators who met their new regulations & standards.

Small creators with fewer subscribers felt they were ignored and not cared for by the new monetization policies.

Vloggers felt they're overlooked. The demonetization had a severe backlash on their revenue & financially started to encounter a standstill.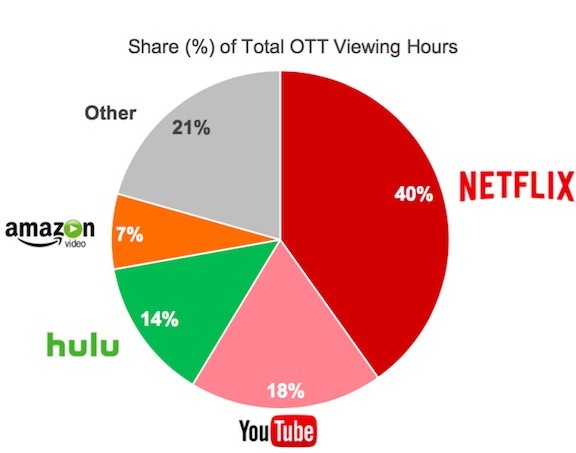 Online Video streaming platforms(OTT platforms) have become extremely famous in India in the last few years. This is because the digital world has become a lot more comfortable when it comes to entertainment at ease. All you need to do is just binge-watch your favourite web series or movies on these OTT platforms.
Also, there is plenty of entertainment content that people will never get bored of watching, and also it needs fewer efforts, and you can watch everything by just subscribing to it and enjoying it.
When Google acquired YouTube back in 2006, no one thought that it would be such a big platform as it is right now. From movies, series, sports, latest news, cooking, educational videos to Vlogging, YouTube has got all covered with its gazillions of contents available on demand. With the abundance of videos being uploaded every day, it should be more than enough to content your consumption needs.
As huge as YouTube is, but it has its fair share of flaws. For starters, YouTube has been backfired for its disputable content removal and censorship policy recently. It seems that the website's censorship schemes will become more dramatic in the coming future.
On top of that, recent changes in their monetization policy brought an end to a lot of less known YouTubers' careers. While it's still one of the largest video sharing platforms, new players like Instagram's IGTV and Twitch are gradually becoming popular.
If you're looking for a different OTT platform other than Youtube for whatever reason, then this article is for you. Here I have compiled some of the promising sites or apps similar to YouTube that might interest you. There is no problem with having a few alternatives handy, after all. Here are some of the apps or sites listed below:
1. Netflix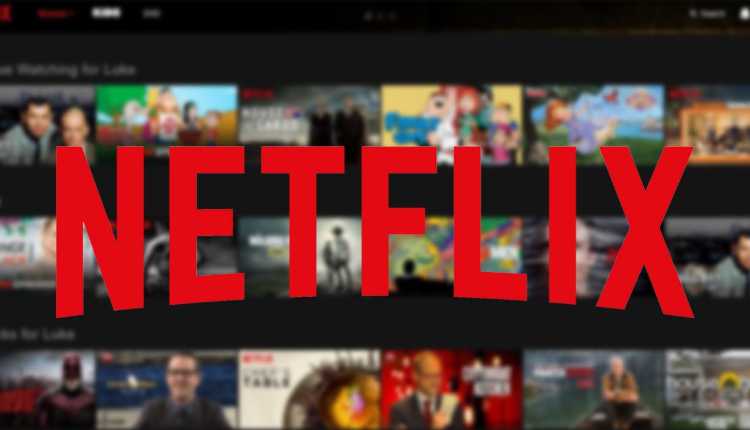 Netflix is the largest OTT platform worldwide that was launched in India in 2015. It is a US-based video streaming firm currently available in India at a starting subscription price of Rs.199 per month and goes up to Rs.800 per month after a free month of trial. While most of the OTT platforms stick to a mixture of advertising-led and subscription fee-based business models, Netflix keeps up with a global strategy and is free of advertising everywhere.
In India, Netflix is following the recent memorable classic Bollywood titles, New Korean series and movies, notable indie films, English Contents, web series, Documentaries, stand up comedies, etc., and one of the best of regional cinema and Netflix is also coming with new titles every week. Although Netflix has an extensive programming library, much of which attracts Indian viewers, especially those who watch TV and movies in English, it is, however, lagging behind in local language content.
Netflix, which is the first ad-free platform levelling up the entertainment experience at ease at home. It is trying to stimulate this economy during the pandemic so that people invest in entertainment more.
Genres Available:

 International, Independent, Comedies, Action, Children and Family, Dramas, Romance, Hollywood, Bollywood, Award-winning, Documentaries, Stand-up comedy, Disney, Anime, History, Thriller, Sci-Fi and Fantasy, Crime, Audio Description. Science and Nature and Horror

Language Include:

 Majorly English and Hindi, also Korean and regional languages include Punjabi, Telugu, Malayalam, Bengali, Marathi, and Tamil.

Subscription of Netflix:
A Netflix new user will get the first month as a free trial and then has to choose from four plans which are the latest offers in India:
The Mobile Plan costs INR 199 per month.

The Basic Plan costs INR 499 per month.

The Standard Plan costs INR 649 per month.

The Premium Plan costs INR 799 per month.

Subscribers of Netflix:
Overall, Netflix has 2 million subscribers in India.
Netflix availability as an app:
Netflix is available as an app which can be subscribed and installed on Mobile, TV or Laptop.
2. Amazon Prime Video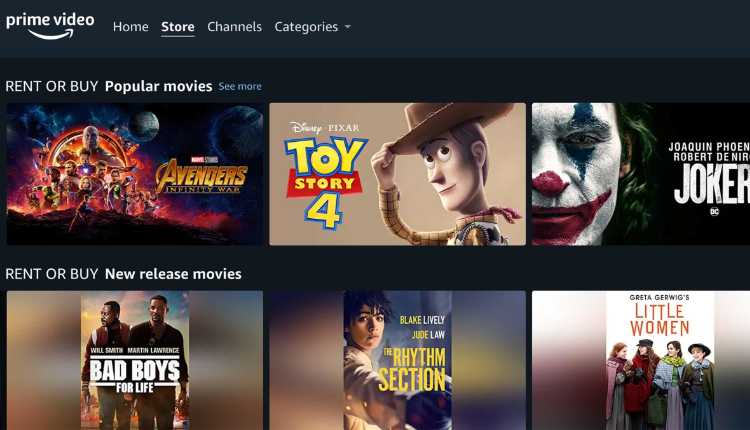 A year after Netflix, the biggest OTT Platform was launched, Amazon Prime Video was introduced in India. According to the Director of Amazon Prime Video India, India has recorded the highest number of Prime members initially in the debut year 2016, proliferating among the other 16 countries that the platform is there. India is a country, i.e., price-sensitive, and at it's a less priced subscription fee, it gives the subscribers great value for money.
Around 93% of the time, Indians spend time watching online videos, where they were watching Hindi and regional language content videos. Amazon not only offers English Centric content but also centres on Hindi content as well as local language content. Its video content portfolio has a library of Bollywood and Hollywood series and movies, a popular content category in India. Amazon Prime has also committed $300 million worth Indian original content, with some big Bollywood names, besides the internet content space.
Genres Available:

 Drama, Action, Adventure, Romance, Comedy, Thriller, and Horror mostly.

Language Include:

 Major content includes Hindi and English language along with regional languages, which include Telegu, Malayalam Tamil, Bengali, Kannada, Punjabi, Marathi, and Gujarati.

Subscription of Amazon Prime:
The first month of Amazon Prime is a trial month that is free of cost for the new users. After the free month trial, to enjoy Prime benefits, you can buy Prime membership, the plans are given below –
The Monthly Plan is of INR 129

The Annual Plan is of INR 999

Subscribers of Amazon Prime:
Overall, Prime Video has 13 million subscribers in India.
Amazon Prime availability as an app
Amazon Prime Video can be installed as an app for both Android and ios users.
3. Disney+Hotstar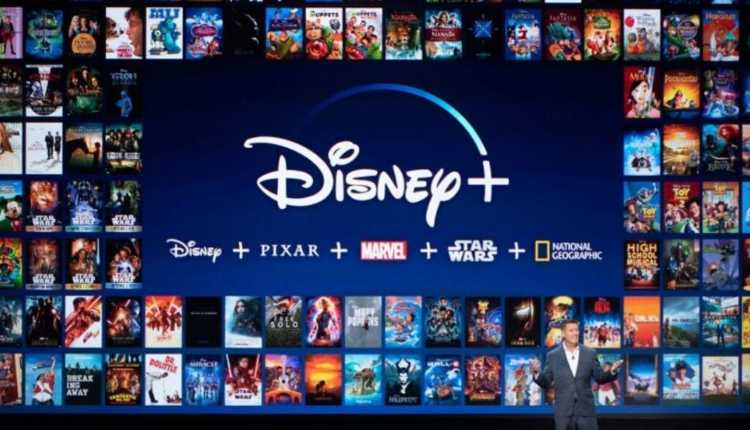 Hotstar is a Star Network product that was introduced in February 2015. It has gradually become one of the biggest video-on-demand platforms in India. Hotstar is the only platform where the best TV shows, series from around the world, big-budget movies, Disney TV shows, premieres, and live events and sports and events, are available on a single platform. It is the only platform with content partnerships with the best three global studios – HBO, Disney, and Fox,
With nearly 100,000 hours of exclusive content worldwide with eight languages and coverage of the most significant sporting events worldwide, including cricket, football, tennis, F1, kabaddi, badminton, and more, Hotstar provides one of the largest and most vast content portfolios in the world.
Hotstar has few user-friendly features, e.g., adaptive video playback feature which will automatically adapt with the available bandwidth, and it allows consumers to download their favourite content and watch it on the go and lastly viewers can also create playlists of their favoured content and keep it all arranged It's essential to note the massive success of Hotstar as in the initial 40 days of its launch, Hotstar application downloads reached up to 10 million.
Genres Available:

 Romance, Drama, Thriller, Lifestyle, Reality, Awards, Mythology, Science, Travel, Wildlife Comedy, Crime, Talk Show, Documentaries, and Sports along with Horror.

Language Include:

 Majorly Hindi and English the regional languages include Tamil, Malayalam, Kannada, Telugu, Marathi, and Bengali.

Subscription of Disney+Hotstar
The new subscribers of Disney+Hotstar are given a free month trial before the paid subscription period. It features two paid subscription tiers –
The 'VIP' subscription tier focuses on Indian programs and sports content costing INR 399 annually.
The 'Premium' tier features premium international television series and films which costs:
INR 299 monthly

INR 1499 annually
Subscribers of Disney+Hotstar:
 There are overall of whooping 300 million users of Disney+Hotstar.
Disney+Hotstar availability as an app
Disney+Hotstar is available as an app currently for Android, TV, and IOS users.
4. Voot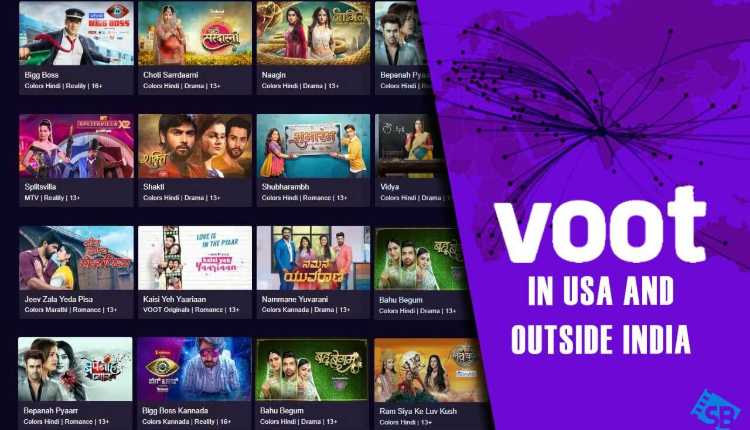 Voot is a video-on-demand platform having both an app and a website of themselves that is a part of the digital platform of Viacom18. Viacom18 is one of India's biggest growing media networks. This platform provides its viewers with a broad range of choices and preferences. It has a pool of 45,000 hours of media content, which contains – MTV, Colors (Hindi), Nickelodeon, MTV Indies, and Viacom18 Motion Pictures. It provides the most prominent TV shows, series, Blockbuster movies, cartoons, and VOOT originals.
Voot's primary focus is to capture the digital video landscape with it's modern and new-age content with not much premium cost, currently. One of the latest attractions of this platform is its authentic content as it covers a plethora of categories including, comedies, dramas, spoofs, and everything else. January was the month with the highest number of installations, with almost 9% of users installing Voot. So far, the platform has managed viewers to spend an average of 50 minutes on the platform per day.
Genres Available:

 Drama, Romance, Comedy, Travel, Psychological Thriller, Anthology Thriller, Anthology Romance, and Kids.

Languages Include

 – Besides English and Hindi, it also comprises Kannada, Gujarati, Marathi, Bengali, Tamil, and Telegu.
Voot is a platform that is entirely a free service unless you subscribe to 'Voot Select,' which was launched in February 2020. Voot Select provides Voot original series that are only available to paid subscribers.
Voot Select is priced as below:
INR 99 Per Month

INR 499 Per Year
Voot currently has 100 million active monthly users.
Voot availability as an app:
Voot is available as a site as well as an app for iOS, KaiOS, and Android users.
5. ZEE5
Zee Entertainment Enterprises Limited (ZEEL) has introduced its own over-the-top OTT platform called ZEE5, which offers Indian and international movies and web series music, live TV, lifestyle content, etc. across 12 languages. It boasts over 1,00,000+ hours of TV shows, movies along with 500+ series from almost 8 Indian languages.
Besides Indian languages, ZEE5 offers an excellent collection of premium TV shows from across the globe, including Korean, Turkish, and Spanish shows in HD, also available in Hindi. ZEE5 also has LIVE TV channels on-the-go; viewers can choose from over 90 live channels and enjoy Hindi, English, or their Regional GECs, movie channels, Kids channels, and News channels.
ZEE5 has both local and global at the same time, and it is planning to change the way consumers watch digital entertainment. ZEE5 will have content from both Ozee (their video streaming platform) and Ditto TV (their live TV platform), making it possible for viewers to browse different materials from both the TV platforms and more content Zee has acquired for ZEE5.
Genres Include

 Drama, Comedy, Mystery, Romance Thriller, Horror, and Fantasy.

Language Include:

Along with English and Hindi, other languages are Bengali, Tamil, Telugu, Kannada Malayalam, Marathi, Bhojpuri, Gujarati, Odia, and Punjabi.

Subscription of Amazon Prime:
There are three subscription plans for subscribers from which you can choose from –
INR 99 Per Month

INR 599 for 6 Months

INR 999 for 12 Months

Subscribers of Zee5:
Zee5 has over 150+ million subscribers all over the world.
Zee5 availability as an app
 It provides a mobile application on every platform.