Travelling, the word itself is so energetic and enthusiastic that tangles our mind completely each time. We all desire to visit new places and destinations, but "on a low budget". Every family trip or college bunkers try to cut their expenses to the minimum costs. How they manage to find new places every time and then to at a low budget? So, we are the people who allow travellers like you who search new places to roam around and explore the destinations.
This time your trip is going to be adventurous and frisky. To add some more spice to your food and fun to your life we have found some more interesting places for you to visit.
Jaisalmer, Rajasthan
The sheet of sand covering the miles and the slow breezy wind had made this extra special visit. A place where you can easily find the royal taste and attire of the Rajasthan. A beautifully decorated place with handmade chimes attracts the visitors. The specialty of people of Jaisalmer is that they welcome their visitors with absolute respect and reverence. People visiting this place have mentioned about their adventures and fun activities in sand dunes. A place which is covered with forts and temples and has an exciting history that travellers can't avoid listening.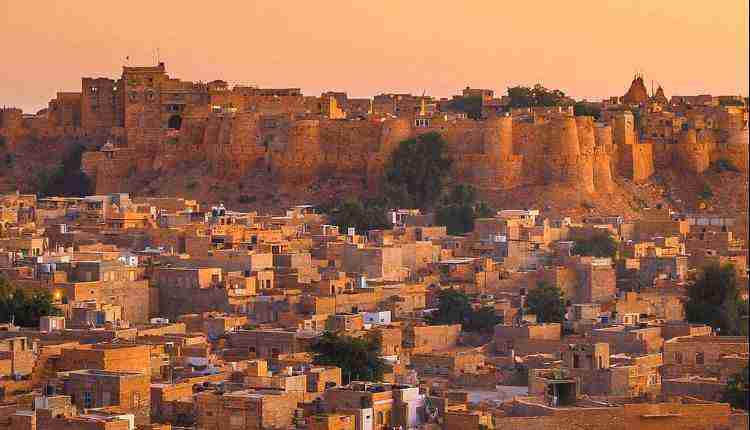 Jaisalmer is a low budget place to visit in Rajasthan where you can find royal Rajasthani food (Thalia) along with camel safari in the desert of Jaisalmer. The transport fares are around 420Rs which are minimal costing and accommodation facilities are economic too under 400-500Rs per room.
Places that you can visit in Jaisalmer are Jaisalmer Fort or Sonar Quila, Nathmal Ji Ki Haveli, Mandir Palace, Jaisalmer government museum, Gadisar Lake many more enticing beauty of Jaisalmer.
McLeod Ganj, Himachal Pradesh
Himachal Pradesh has always been the best place to visit during the summers. It's chilled water and loving people make it different from the rest all other hill stations. McLeod Ganj is a precious gem of Himachal Pradesh where one can find ultimate peace after a full week of the hectic schedule. It is a colorful valley of different hills and fascinating places to visit. Like, another hill station, it does not cost more than Rs 1600/- for two including all expenses. McLeod Ganj is the second resident of holiness Dalai Lama also it is much famous for its ancient Tibetian culture. People visiting here need not splurge to find accommodation, food etc.
This is one of the best places to find serenity and peace that fits best with your low budget. There is no area in McLeod Ganj that is disturbed due to vendors, sellers or motor car noise, a full silent valley by the breezy wind blowing creating an ambiance of happiness. Some of the places which could be visited in McLeod Ganj are Dharamshala, Bhagsu Falls, Dal Lake, Kalachakra Temple, Triund Hill.
Kasol, Himachal Pradesh
Kasol is another beautiful place of Himachal which adds up two more extra points to the beauty of Himachal Pradesh. Whether it is your first visit or second you will always travel around this place with the same enthusiasm and excitement each time. The castle is famous for its natural beauty and climate, this peaceful place allows backpackers to smell the actual art of India. It is a place will never cost you more than Rs 1500/- includes all the accommodation and food. The beauty of Kasol lies in its path and nature you are going to travel along.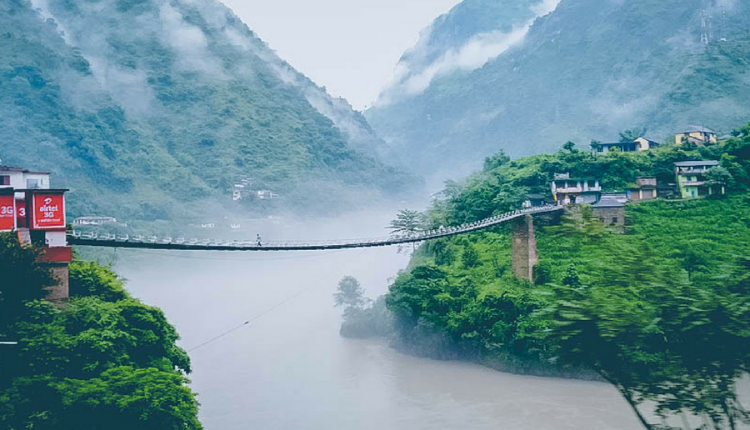 Some places to visit in kasol are: Keerganga, Malana, Sar Pass, Yanker Pass etc.
Alleppey, Kerala
We all know the beauty of south lies in Kerala only and one such place in Kerala is Alleppey. Alleppey is always pronounced as "Venice of East" because it holds the same beauty as the Venice. It is placed well-known for its lagoons, waterways and beautiful open sunlight. A place where you can find the delicious seafood and mouth-watering coconut-laced seafood.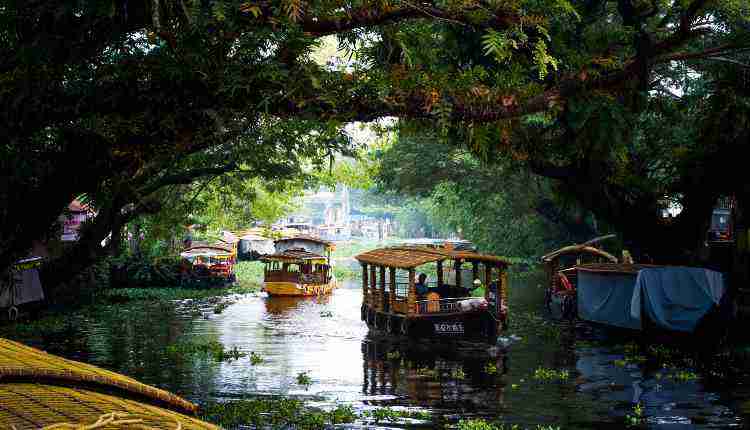 A person who is fond of tasting a variety of seafood must visit this place at least once. Houseboats and its overwhelming weather make this, place extra special. Including transport fares, food and accommodation this place will cost you around Rs 2200/- for one. It is definitely a low budget trip which will include all specific funs of life.
Pondicherry OR Puducherry
A fascinating and exciting place in India where you can easily find new friends for enjoyments. Pondicherry is famed so much because of its nightlife and low cost or cheap alcohol. You will find people visiting from different places and sharing their experiences. Usually, people roam around this state on bicycles which keeps you fit as well as do not let your budget get over the limits. It has beautiful beaches, clubs, and discos where you can find delicious food. College bunkers usually add this state to their fantasy list to visit as it has got low-cost alcohol supplies. The cost of this place is around Rs 3000/- for one including all expenses.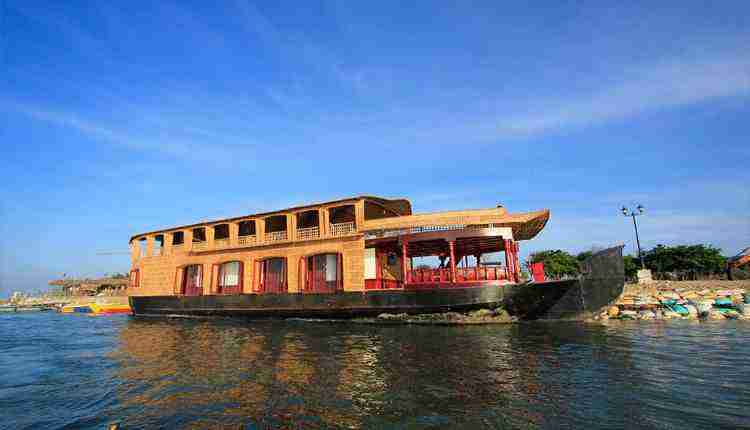 Some specific spots to visit in Pondicherry are Paradise beach, Serenity beach, the Basilica of the Sacred Heart of Jesus, Immaculate Conception Cathedral etc..
Udaipur, Rajasthan
City of lakes or say hello ki Nagri, Udaipur has captured millions of hearts in the first visit. A place with a low coastline, but has many places to visit. Udaipur is well-known for its weather and ambiance also the royalty in Udaipur has elevated to a new level. Fatehsagar to Sajjangarh you will find different destinations to visit and each place will let you experience something new and unique. Udaipur is a city which is best in winters and monsoon, cold coffee of Fatehsagar and Dal Baati of on the ways makes city extremely diverse.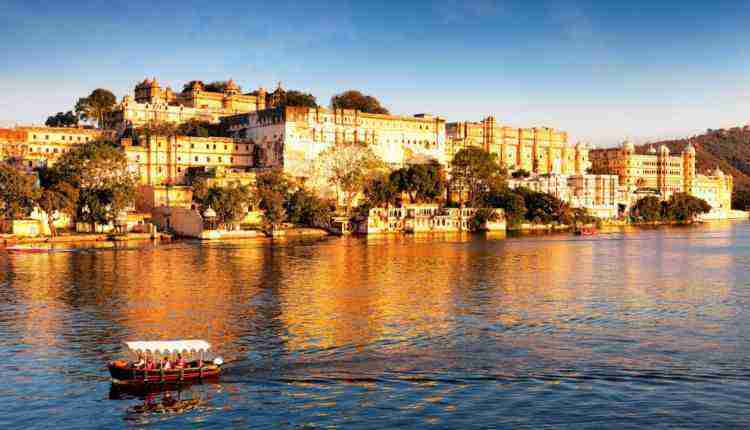 This city is covered with different forts and palaces which will let you know the actual royalty of the Rajputs. This place will cost around Rs 2000/- for one to visit complete Udaipur including all the expenses of accommodation and food.
Some places to visit in Udaipur are Fatehsagar, Ambrai, Pichola, Saheliyon ki Badi etc.
Maharashtra
This state could be tagged as the busiest place of India. But, still, it has managed to have some places which are famous for its beauty and serenity. Boundaries of Maharashtra have many such places like; Lonavala, Shirdi, Nasik, Mahabaleshwar etc. that will entice you entirely with its beauty. Except for all these pretty places of Maharashtra, Mumbai is one which is counted under hectic places of Maharashtra, where you can find everything from spicy food to fantastic fashion. This place is definitely not so cheap, but it will cost you around Rs10, 000/- for one to visit around Maharashtra.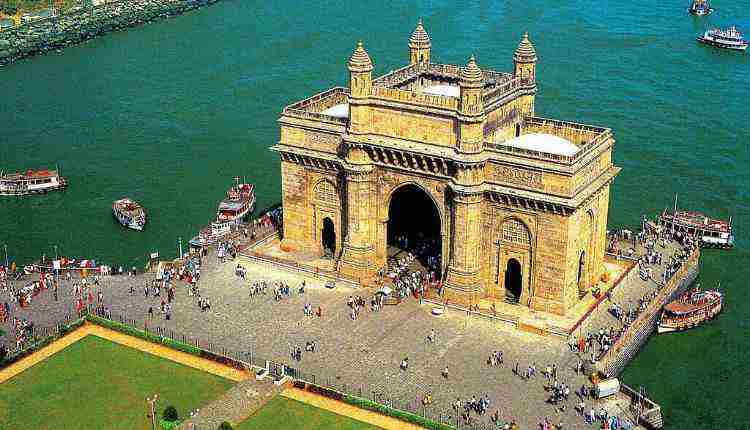 Some places to roam around are Mahabaleshwar, Pune, Nasik etc.
Travelling is a never-ending journey, the more you explore, the more you want to travel. There is no limit to roam around the world, but there are certain limits, i.e. our budget which restricts us to travel freely. So, we have segregated some of the places which will let you travel freely on a shoestring budget. Also, these places are estimated at certain prices and costs rest all depends on you how effectively you use your wealth to expand and enjoy.